St. Mark Church Pilgrimage to
Austria, Germany & Medjugorje
Group Leader: Mary Seaman
September 23 - October 7, 2019
*Optional Post Stay in Dubrovnik - October 7 - 8, 2019
MS092319
slider
Frankfurt · Rothernburg ob der Tauber · Munich · Alotting · Salzburg · Sound of Music Tour · Melk · Vienna · Medjugorje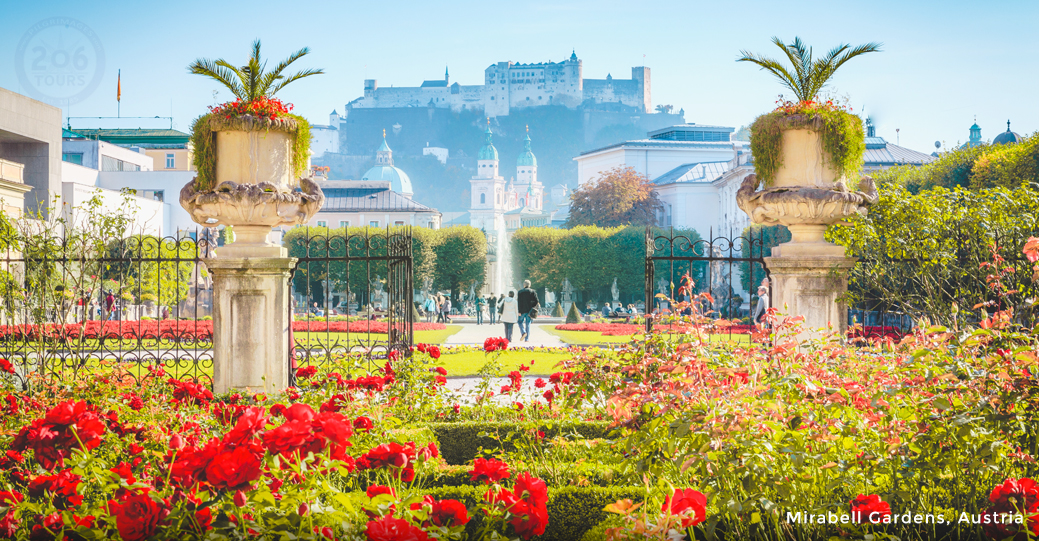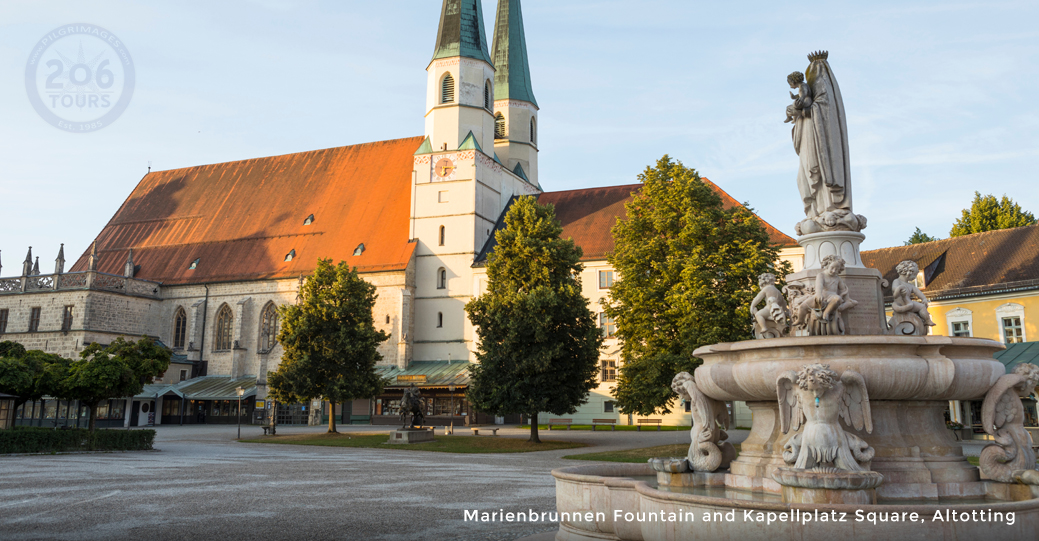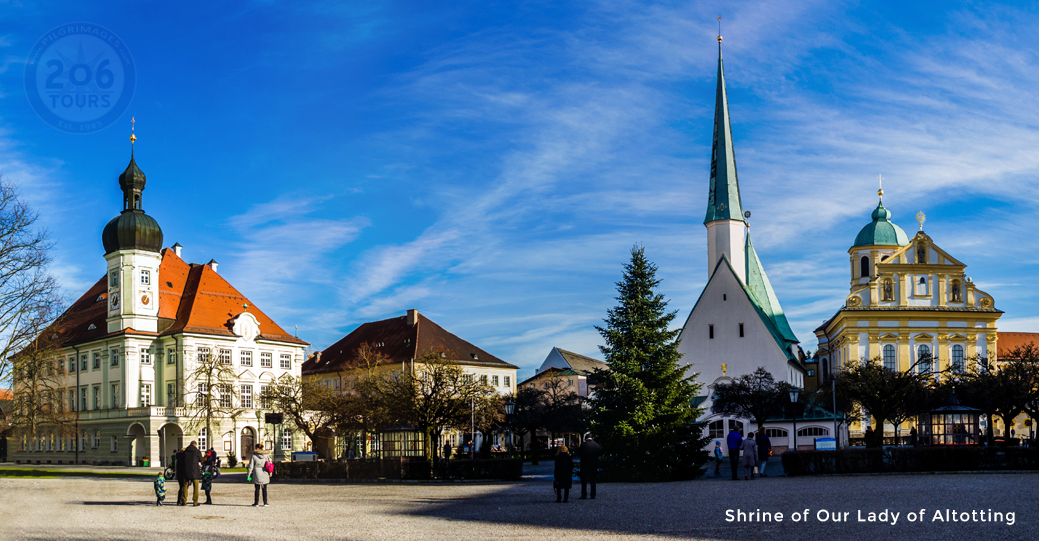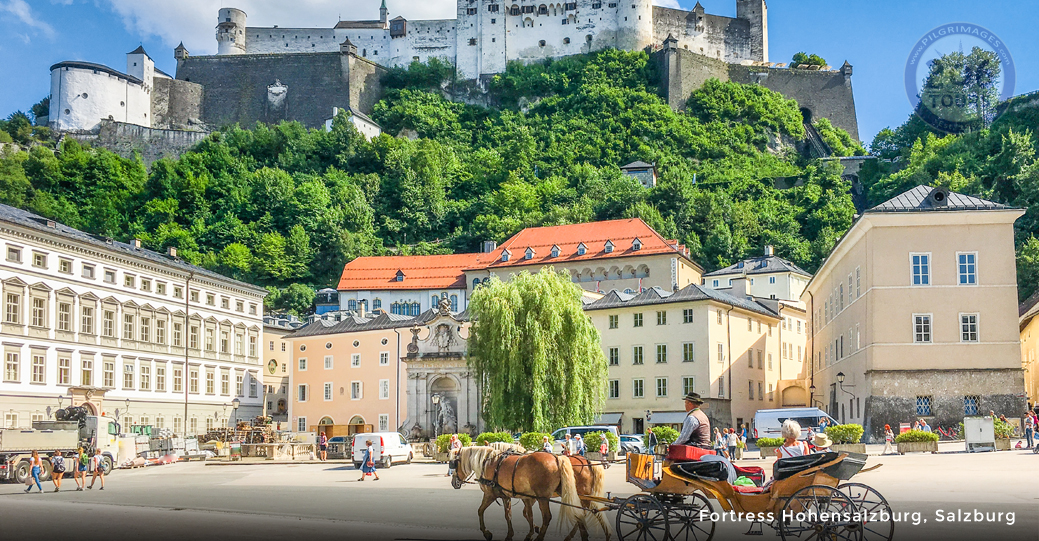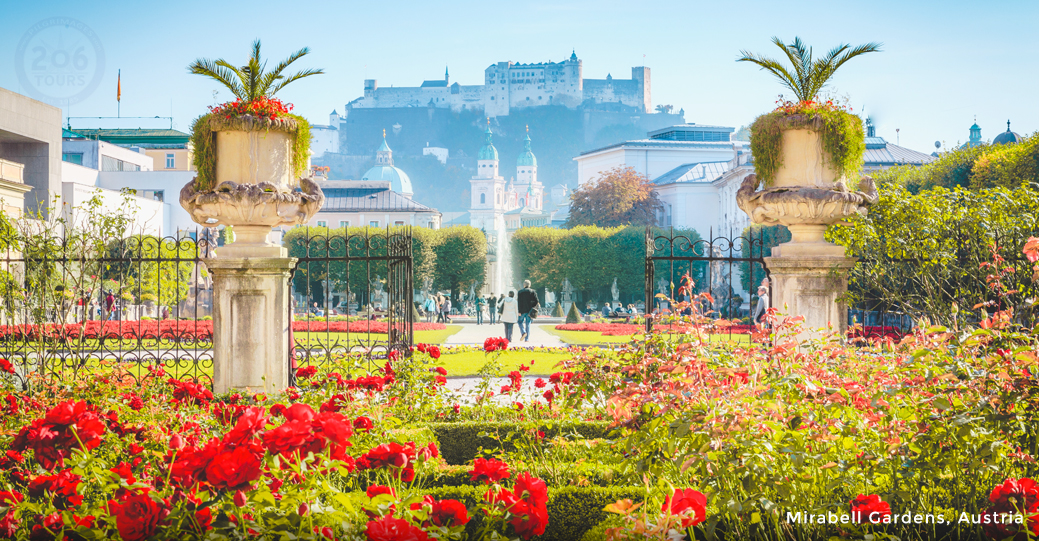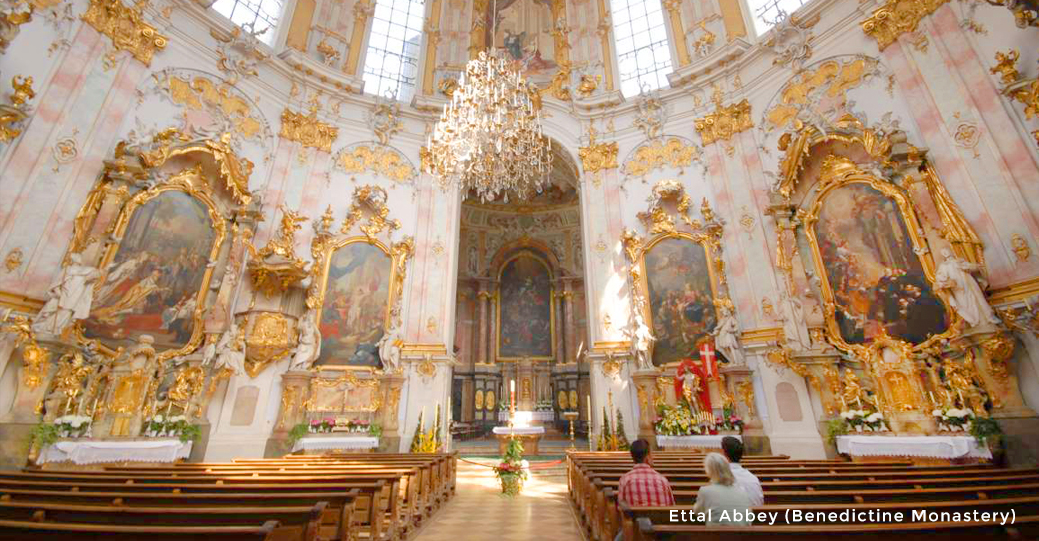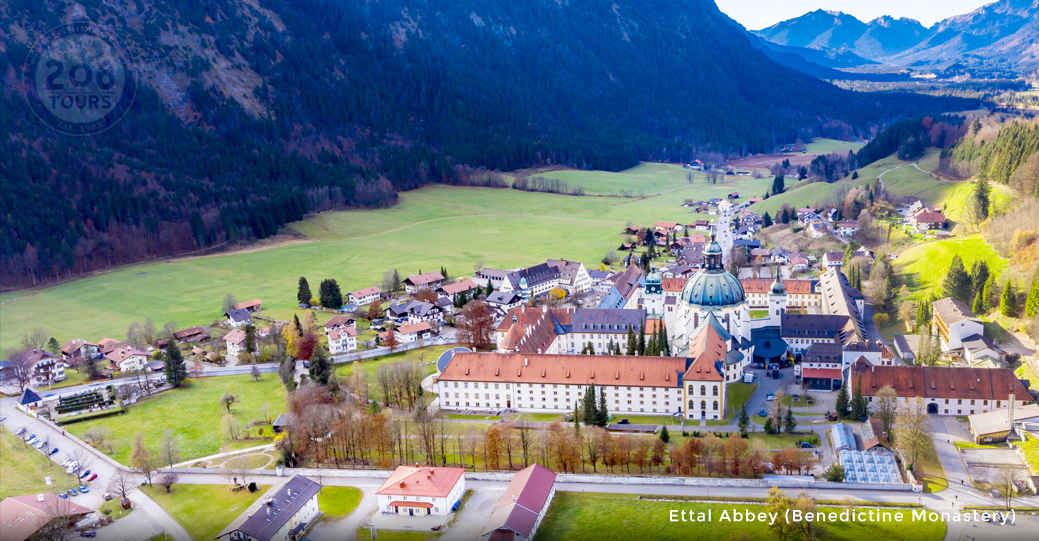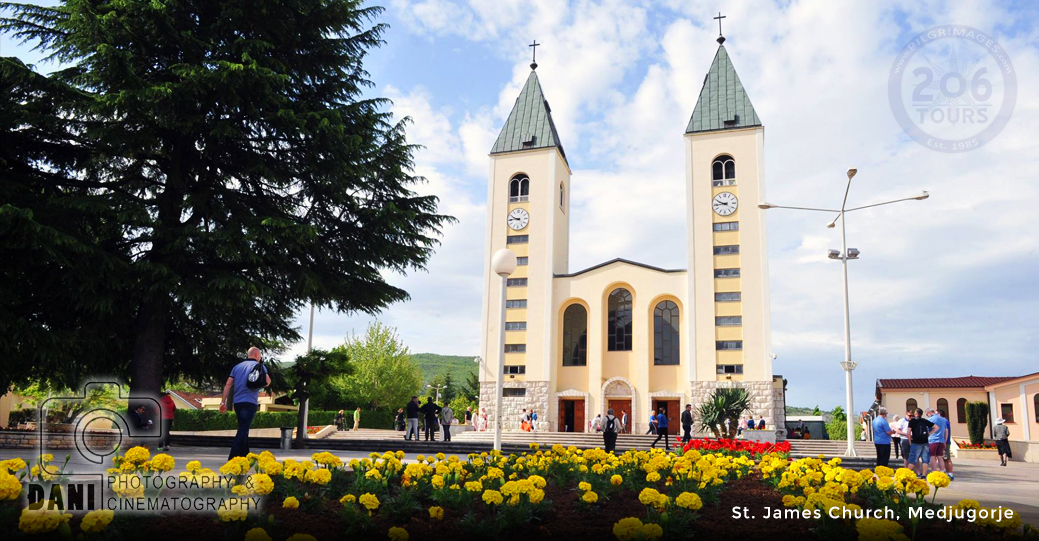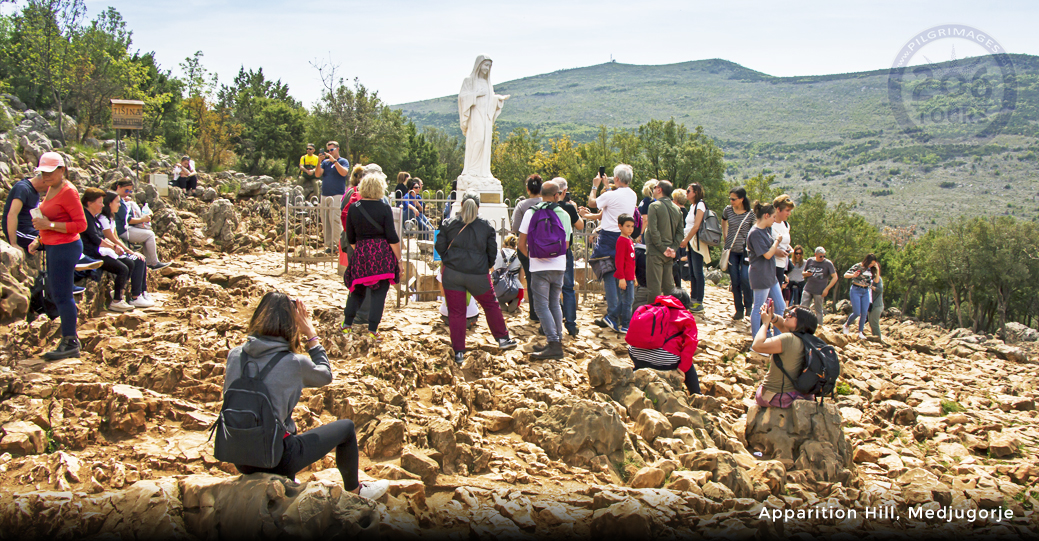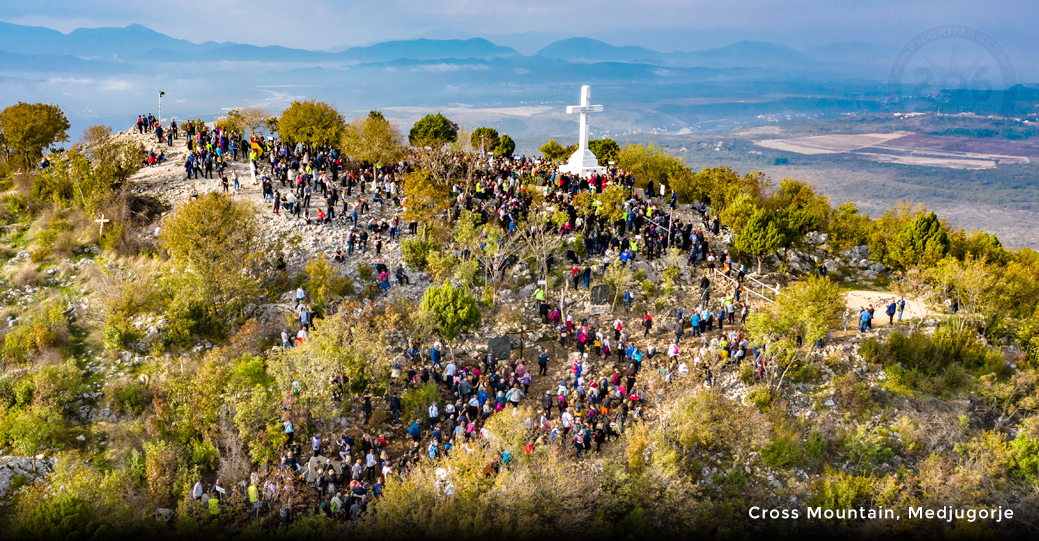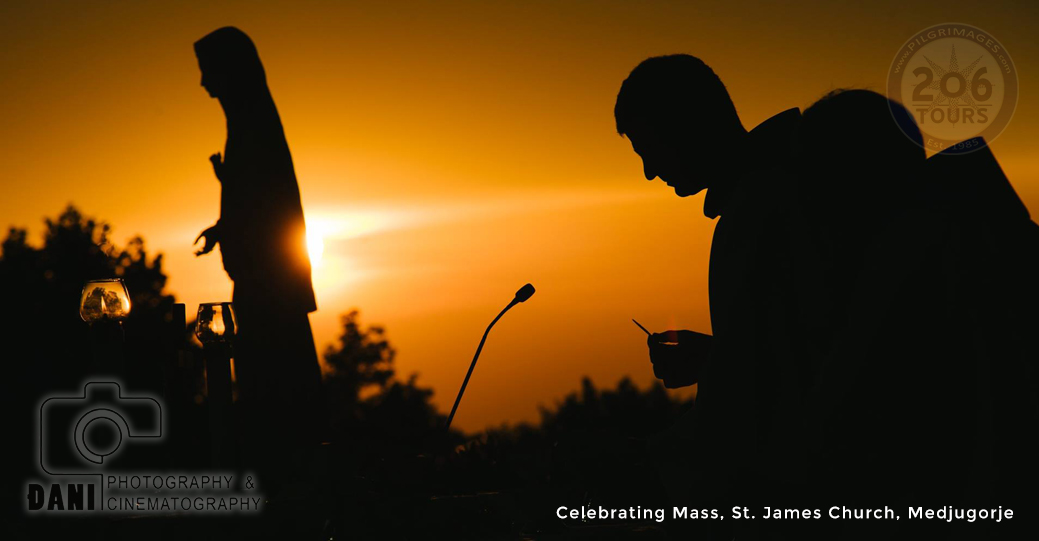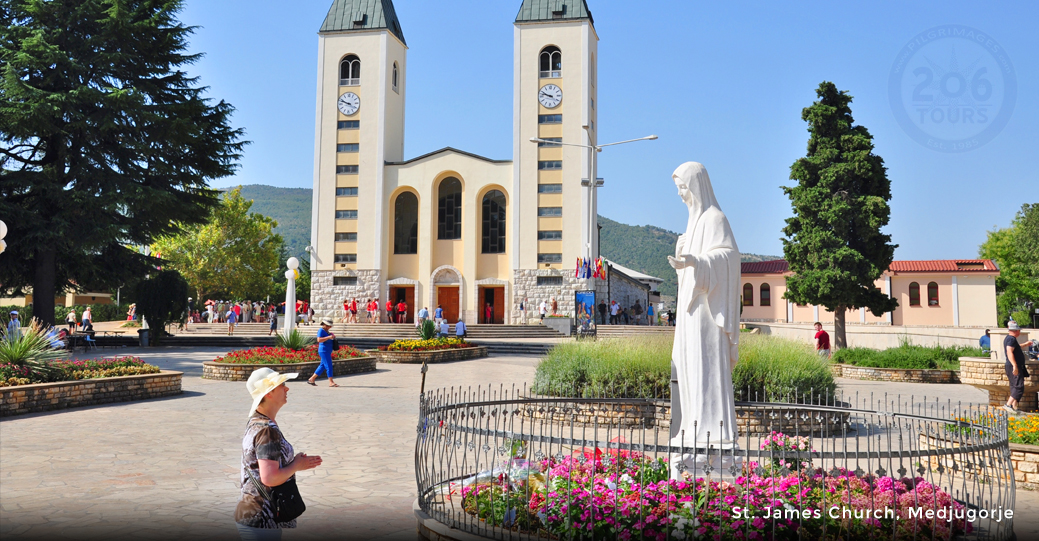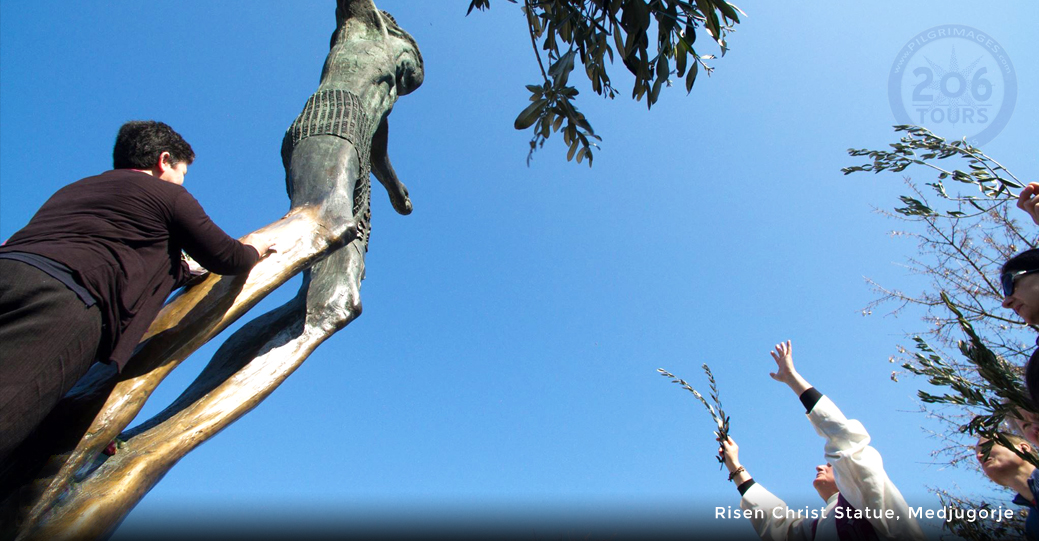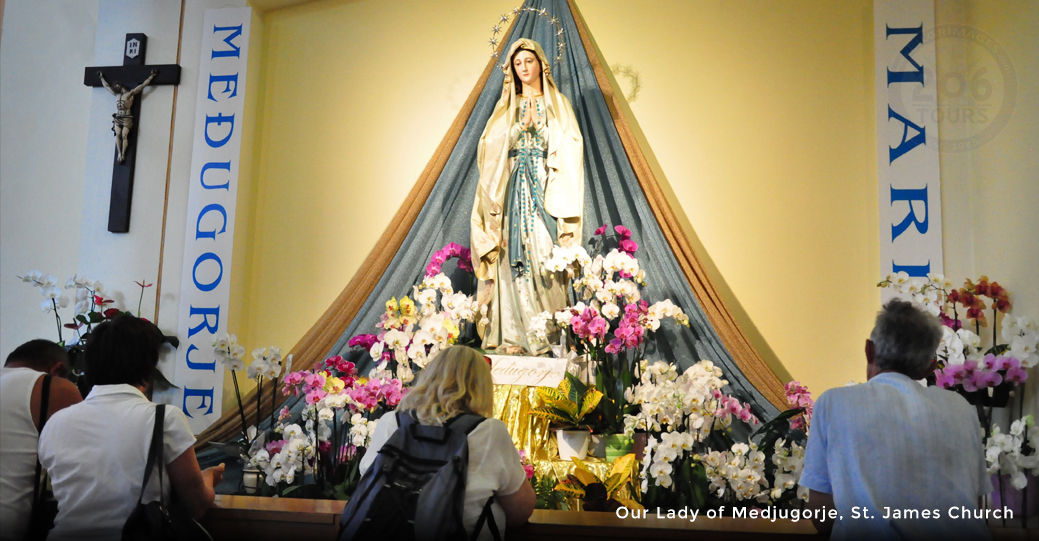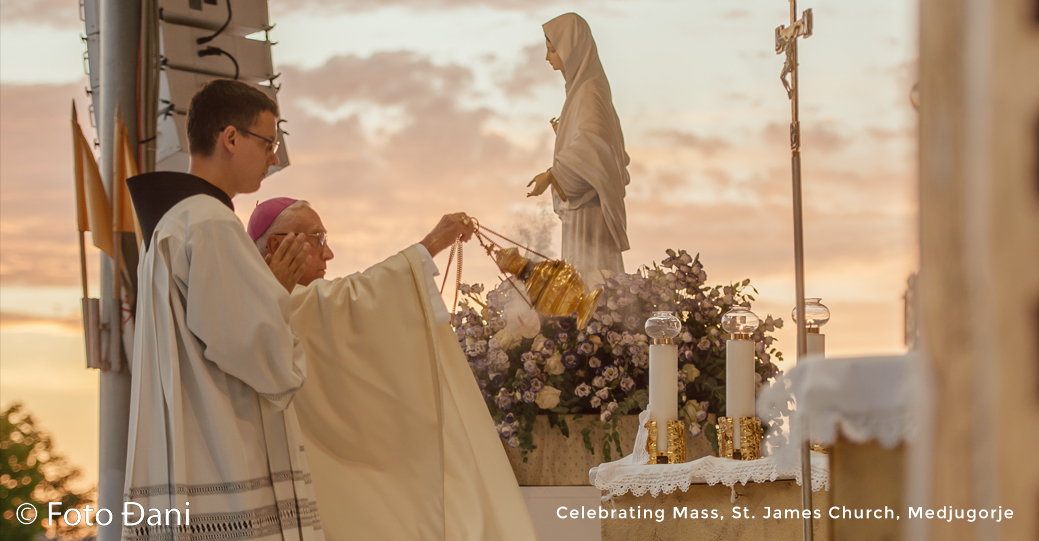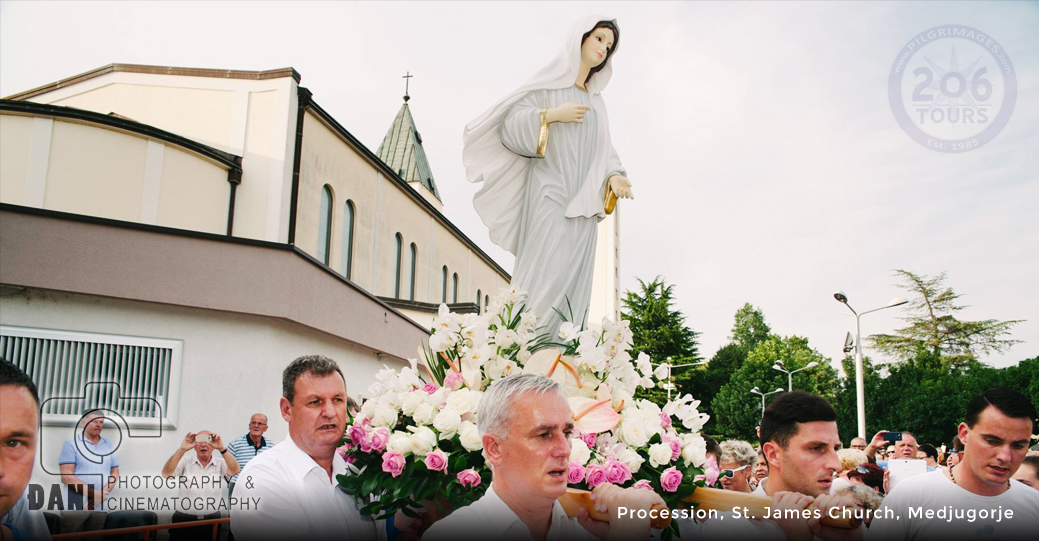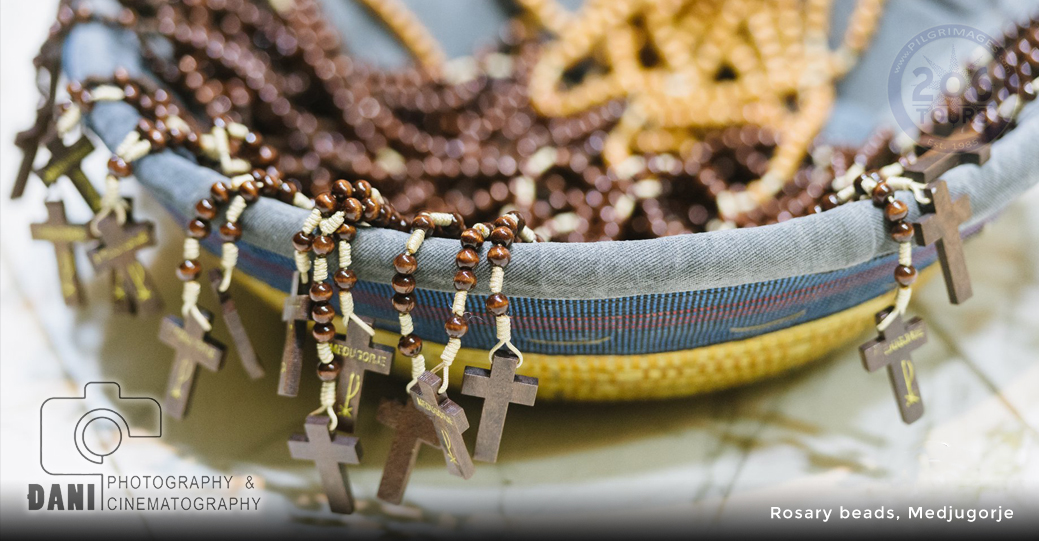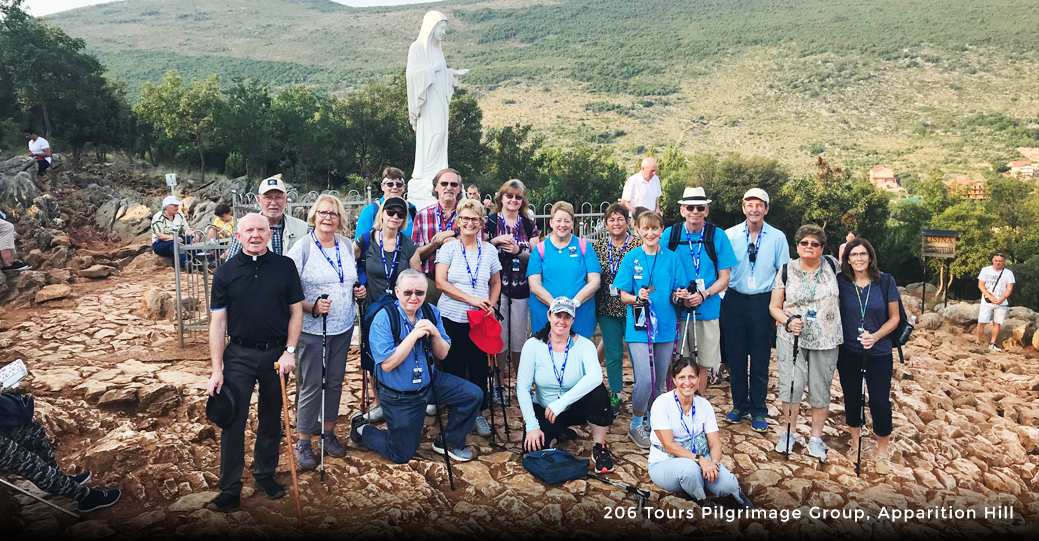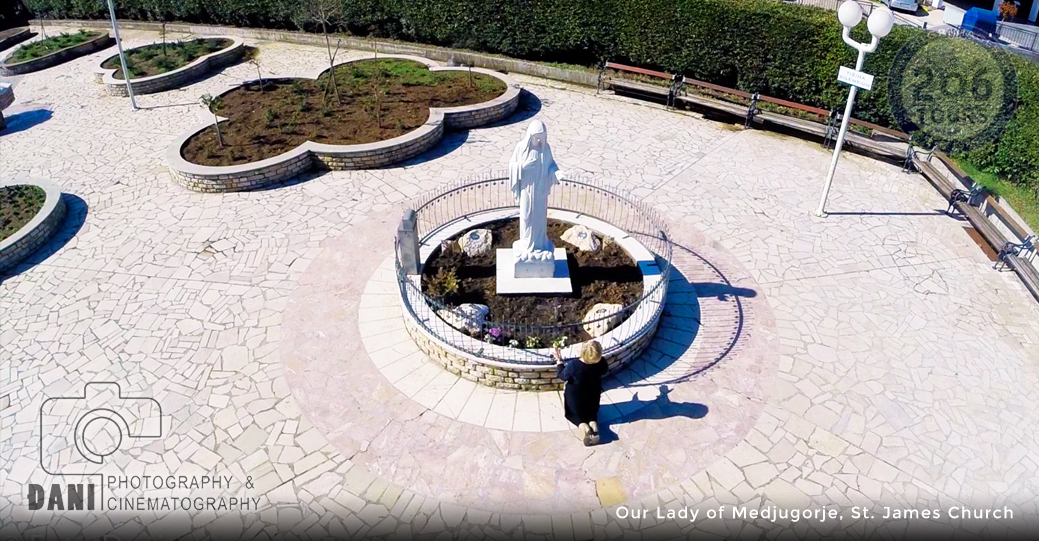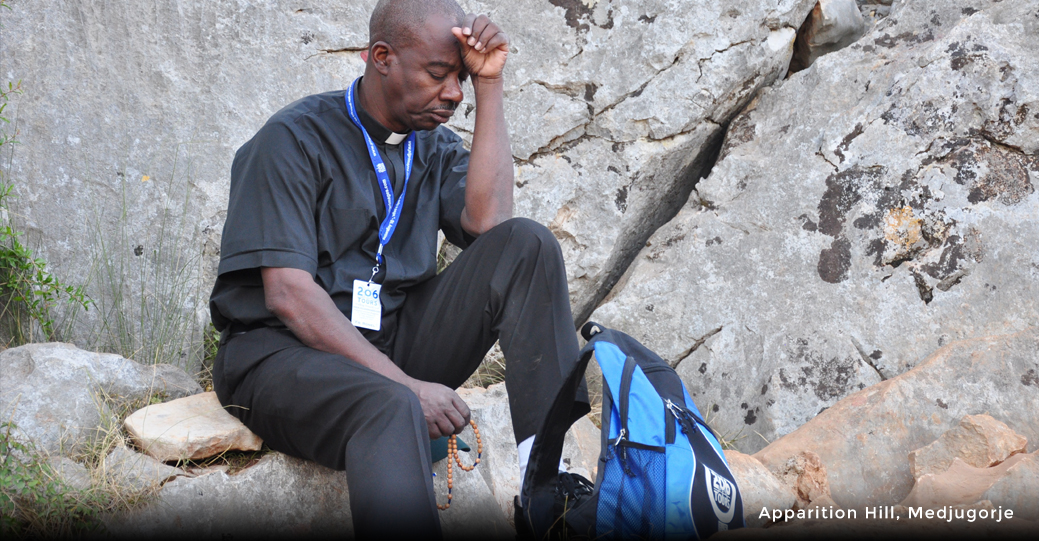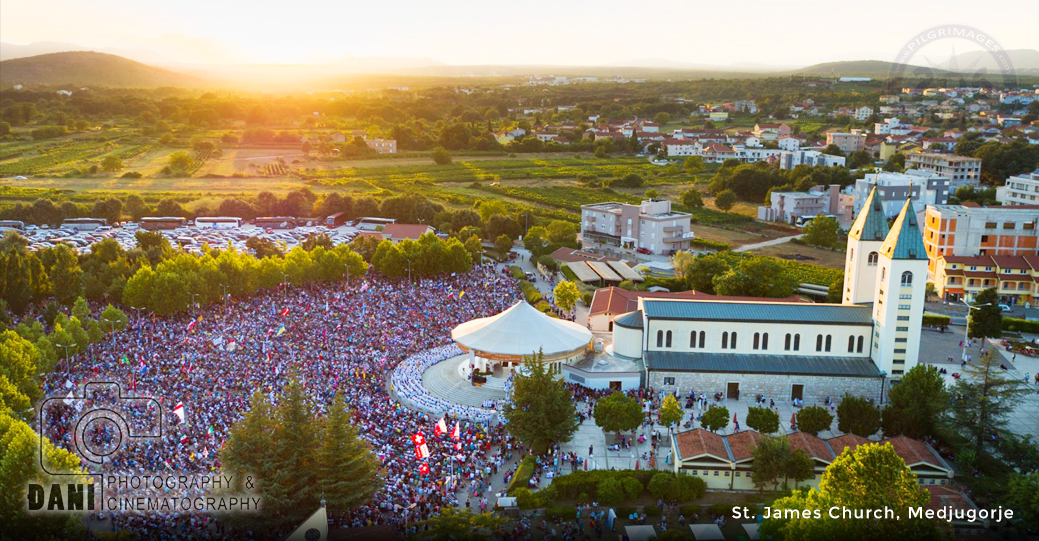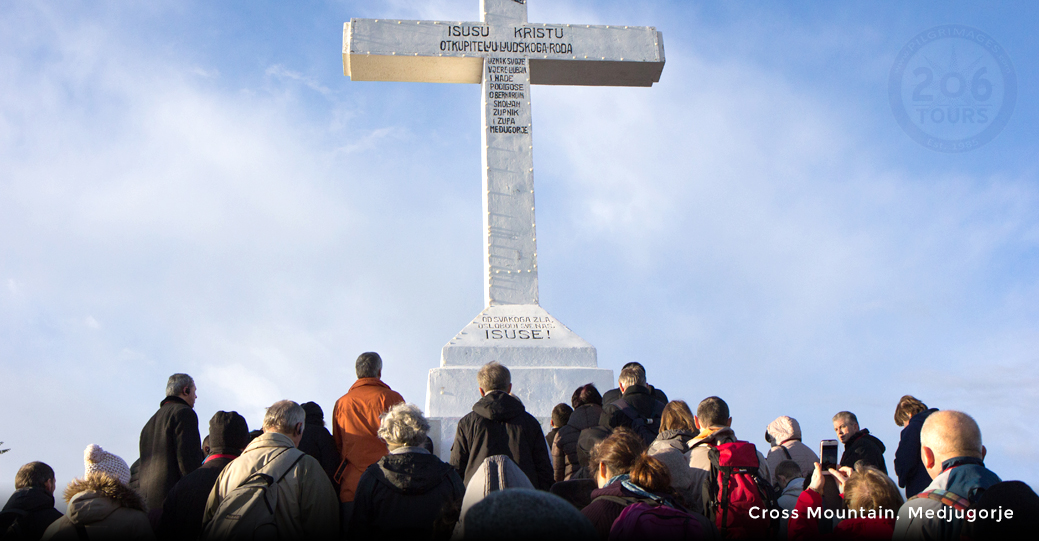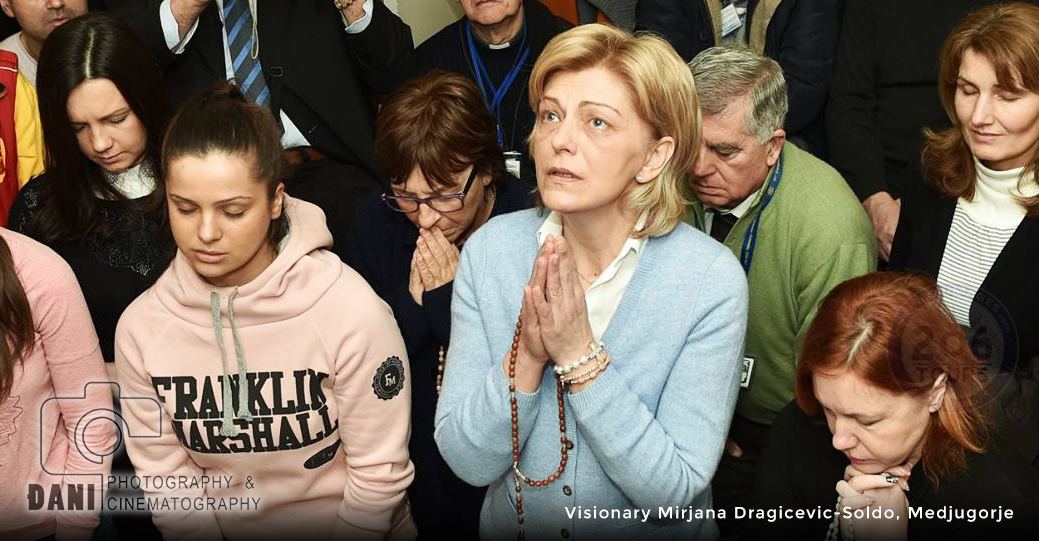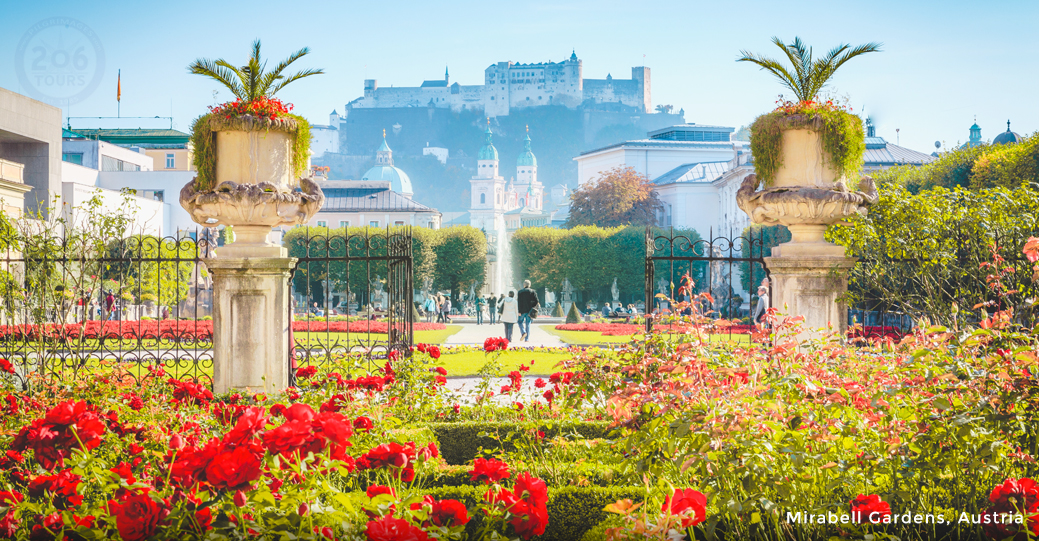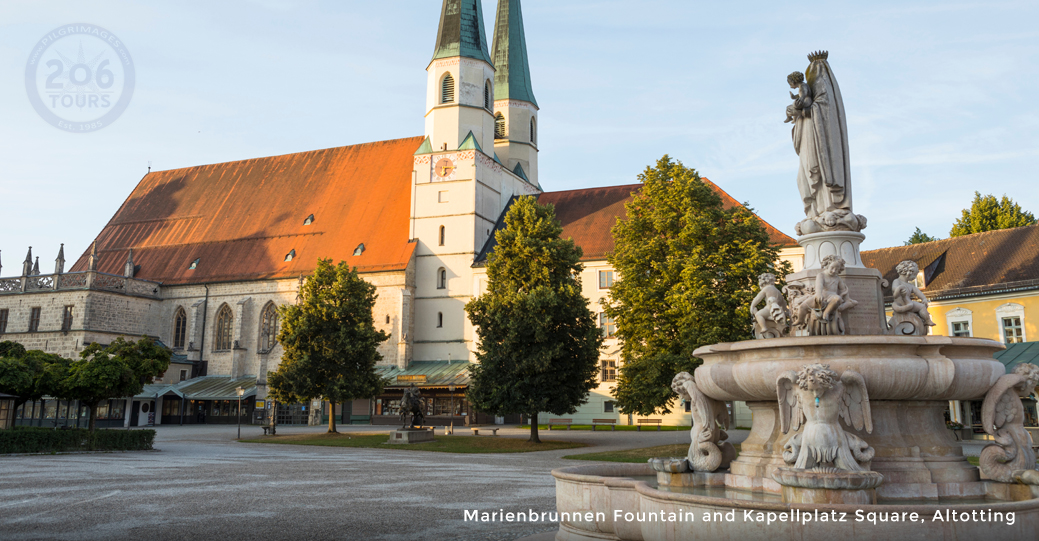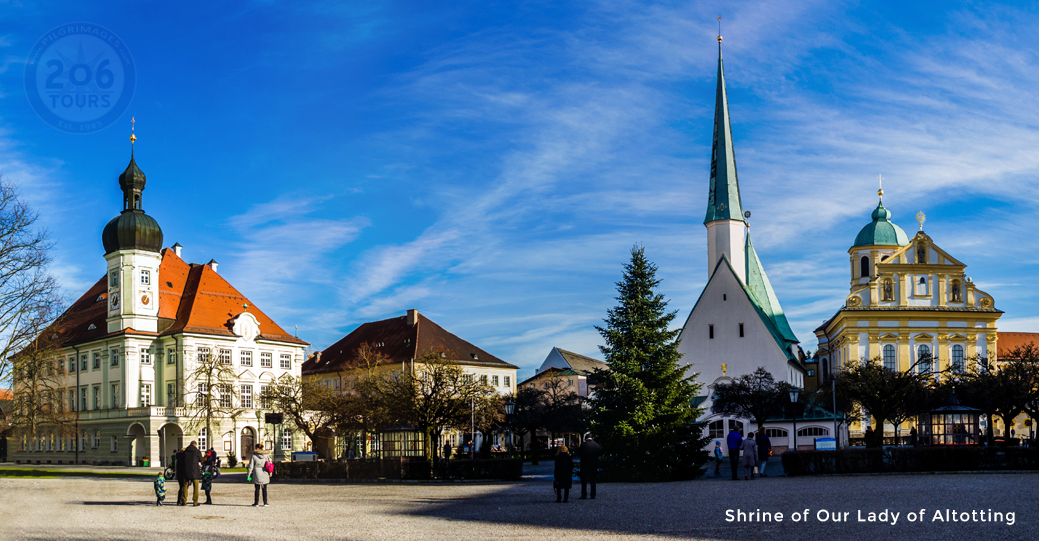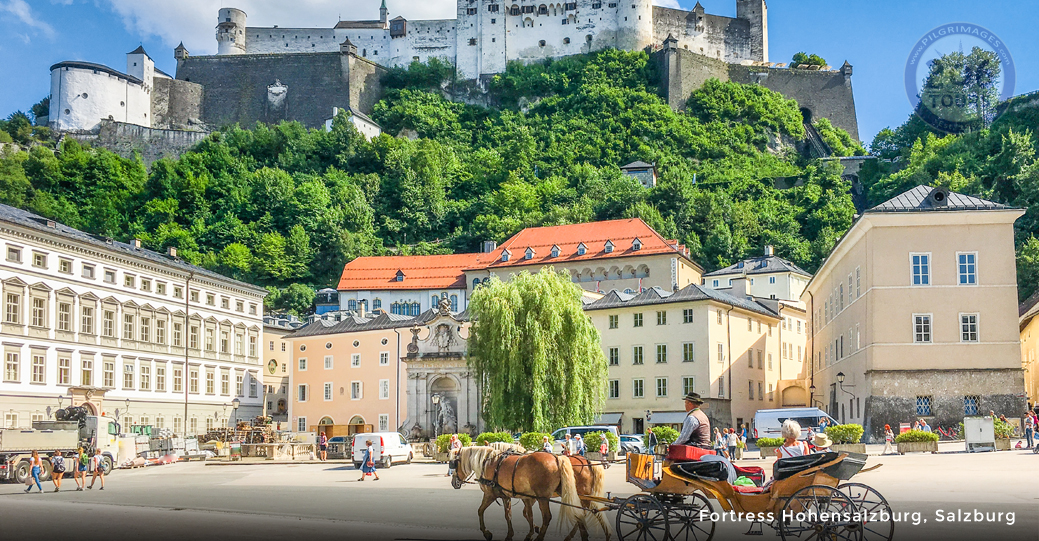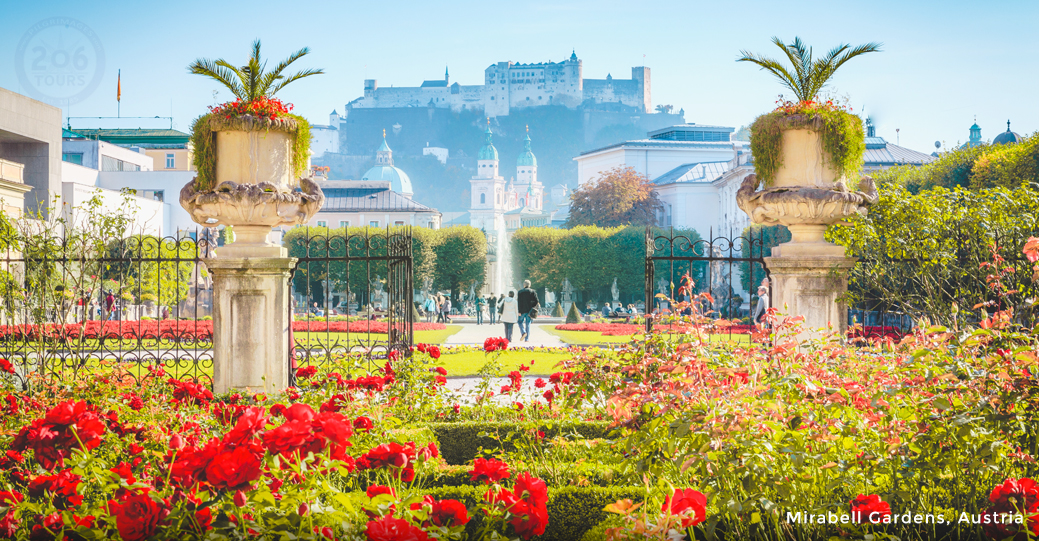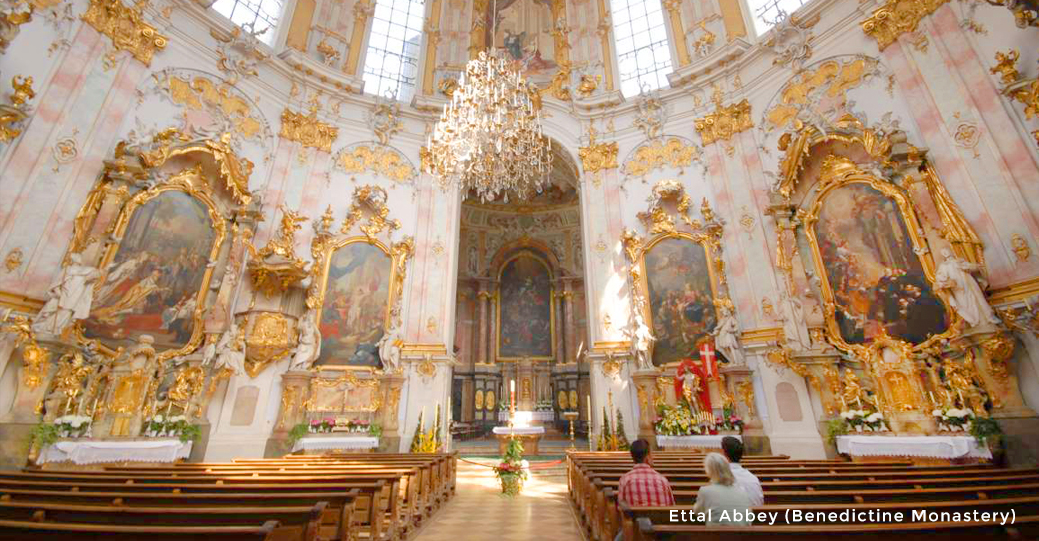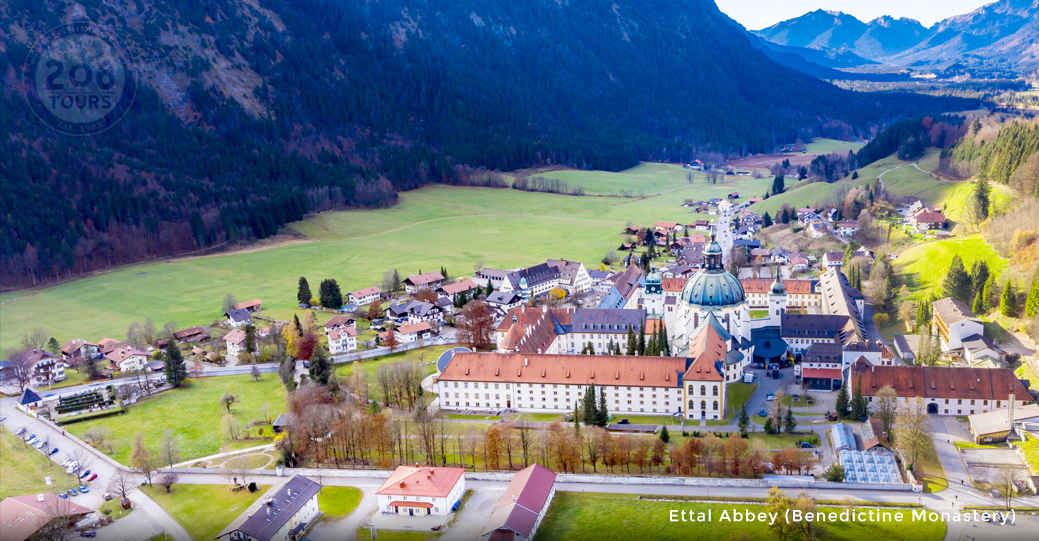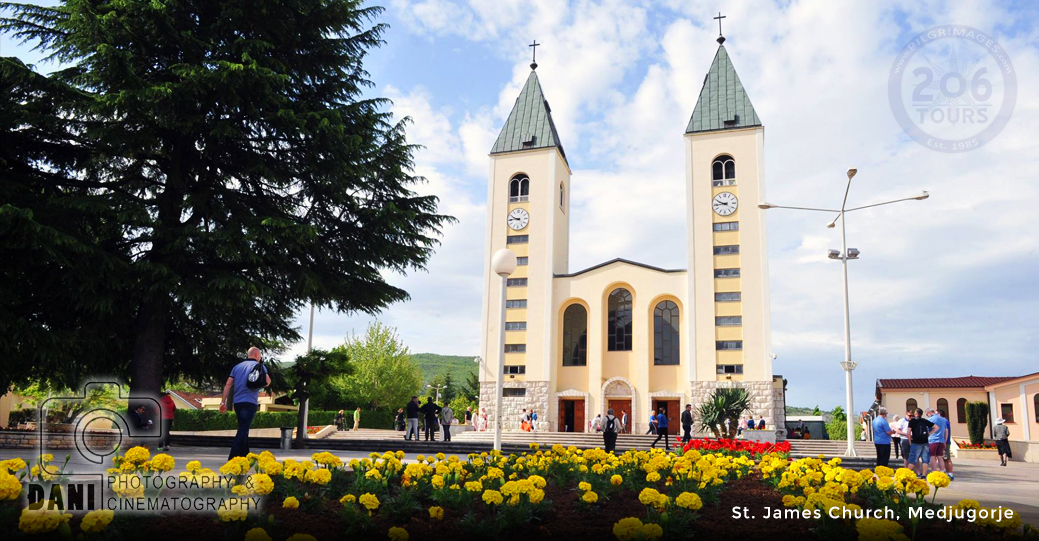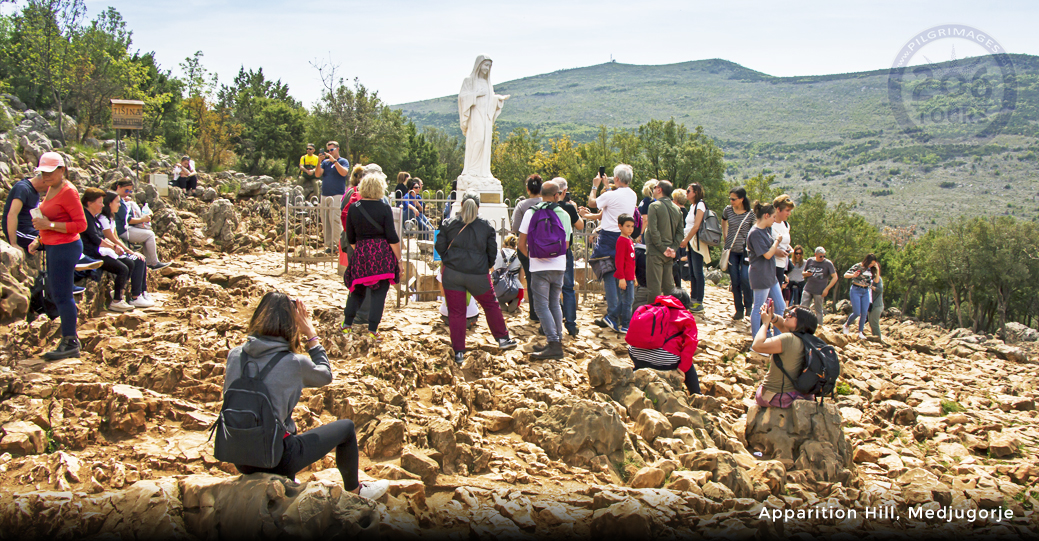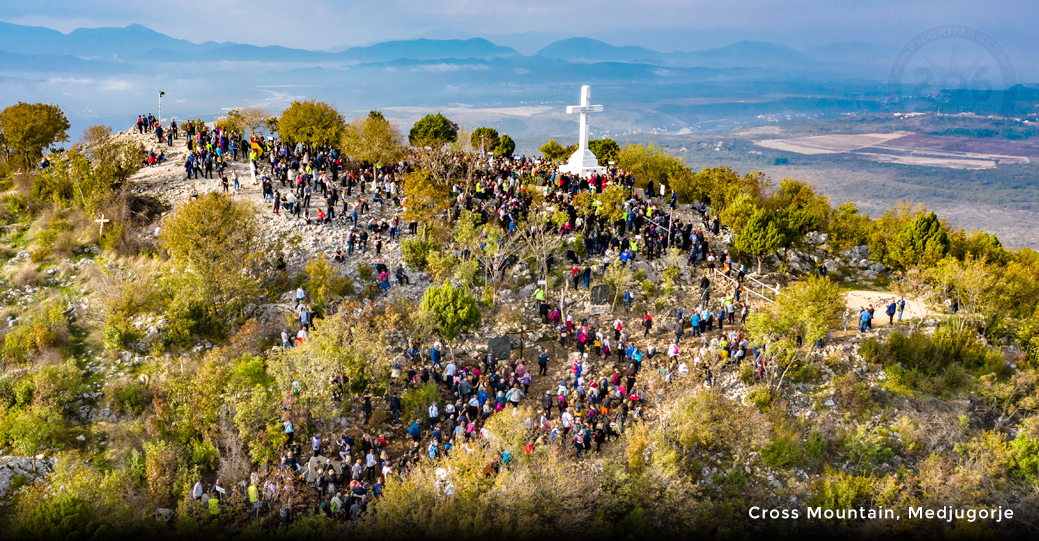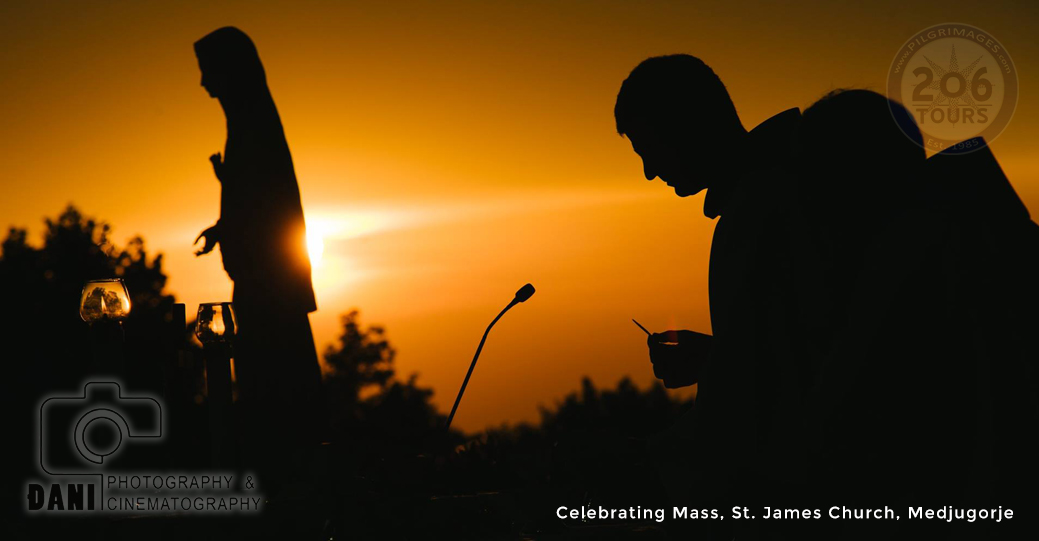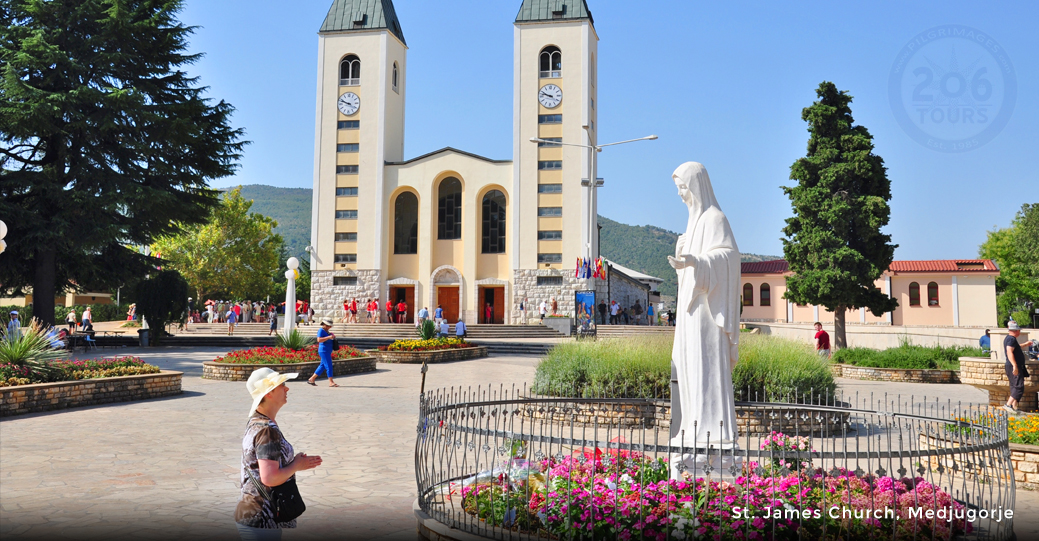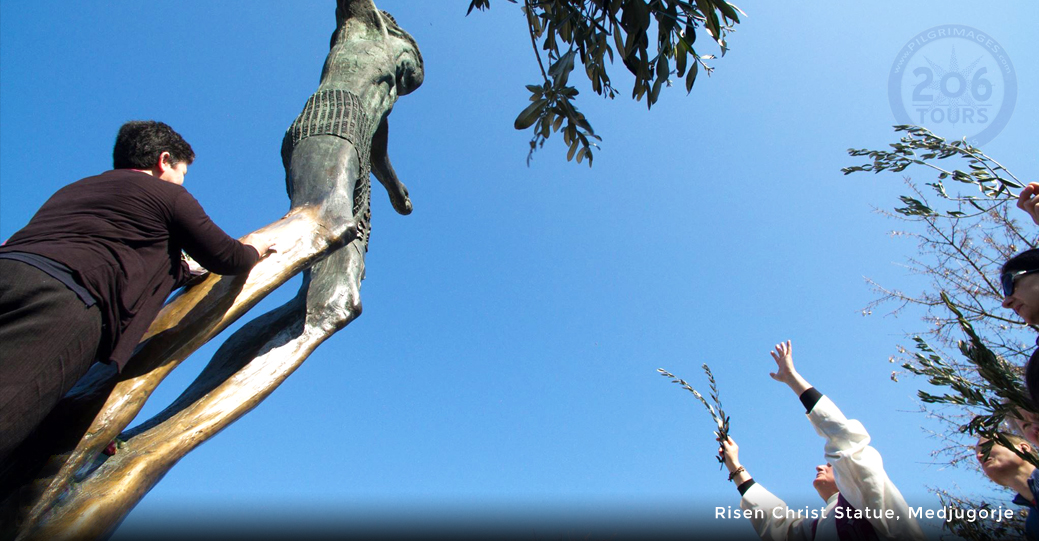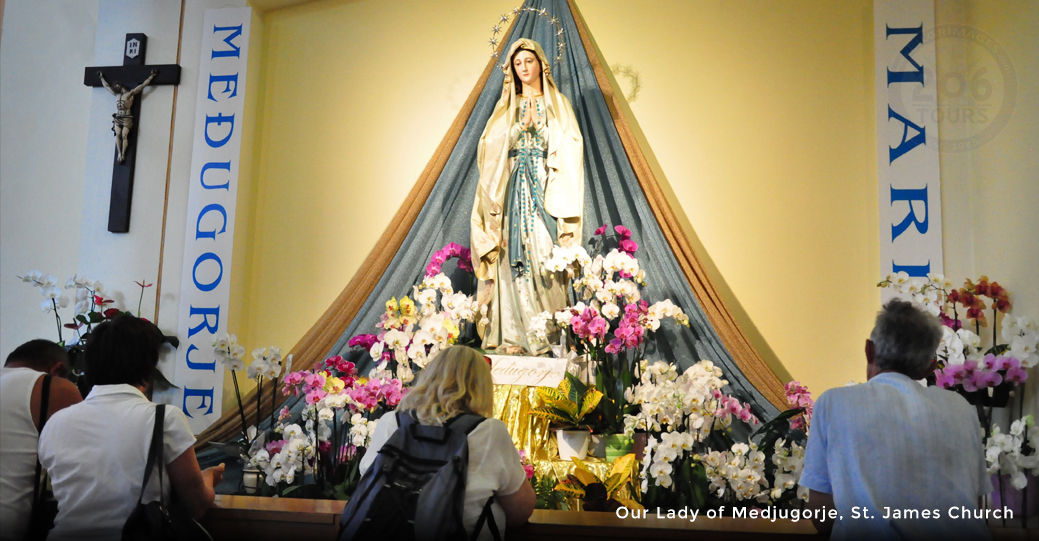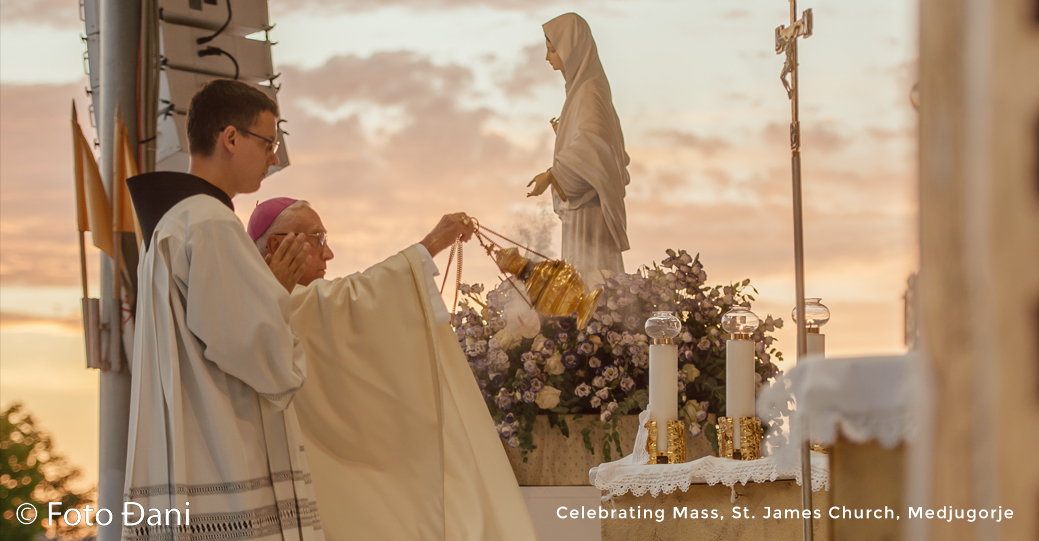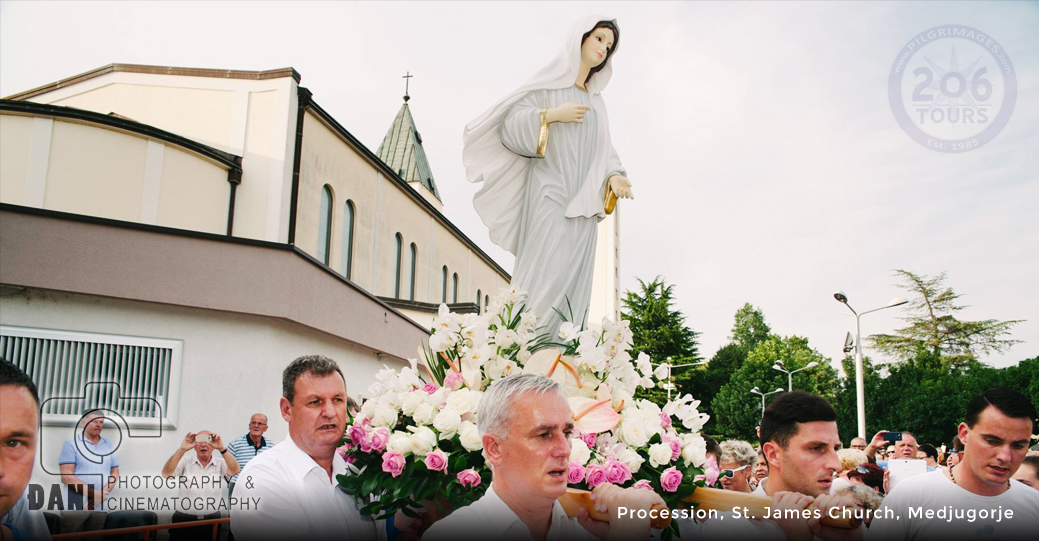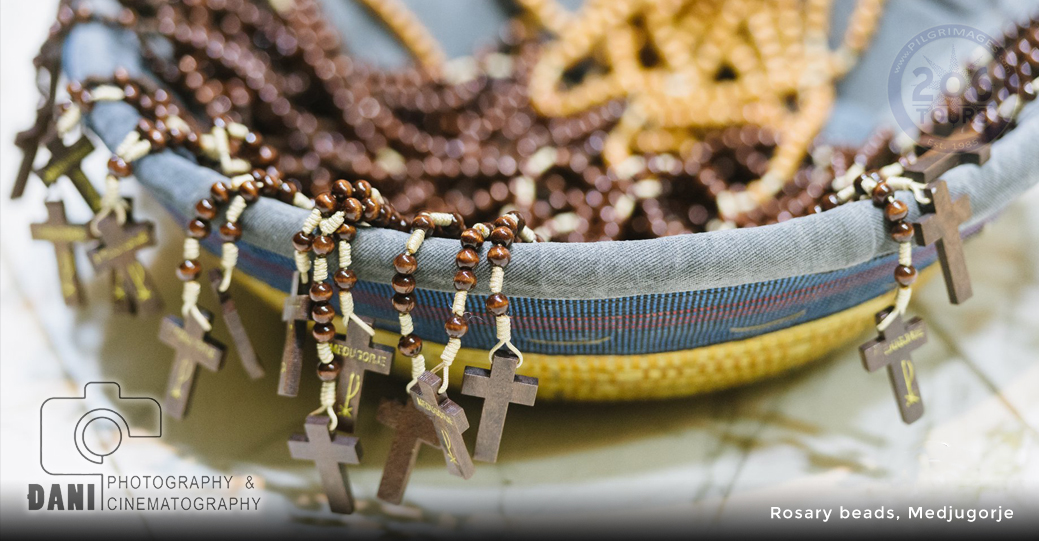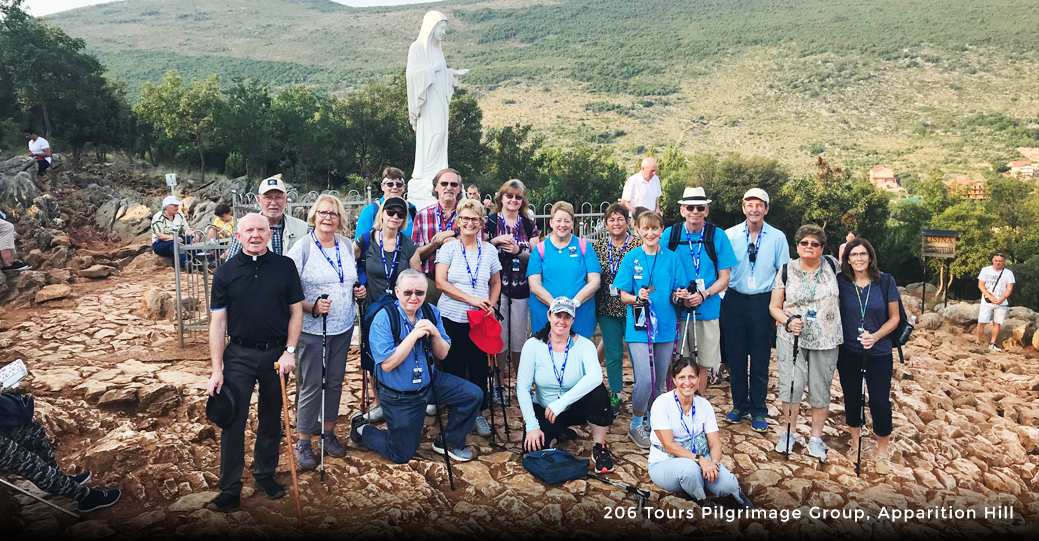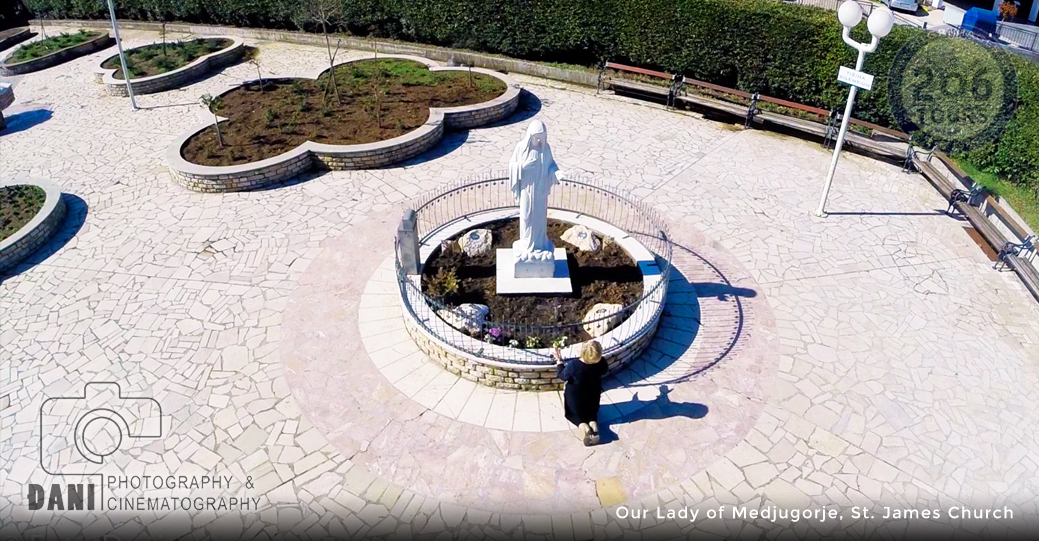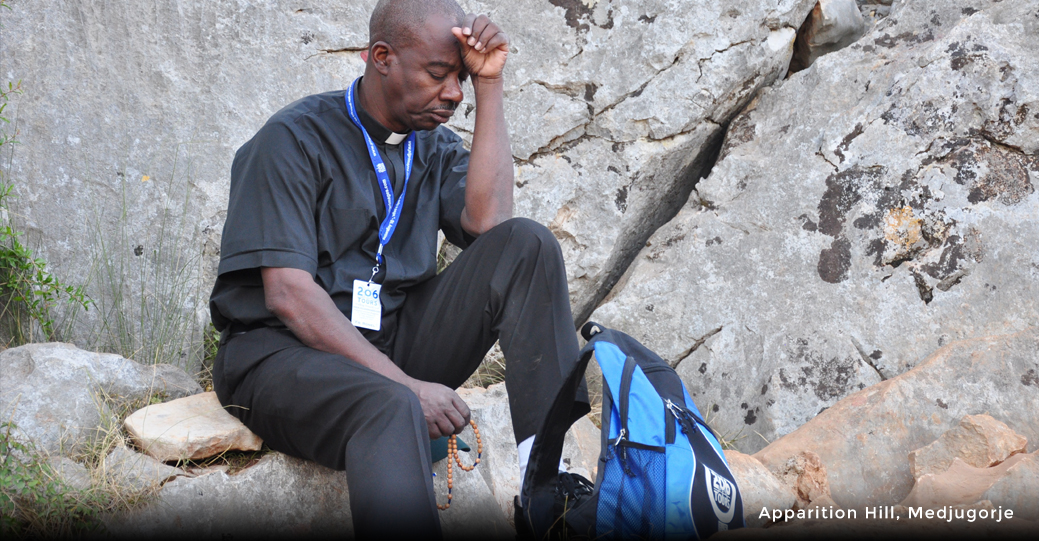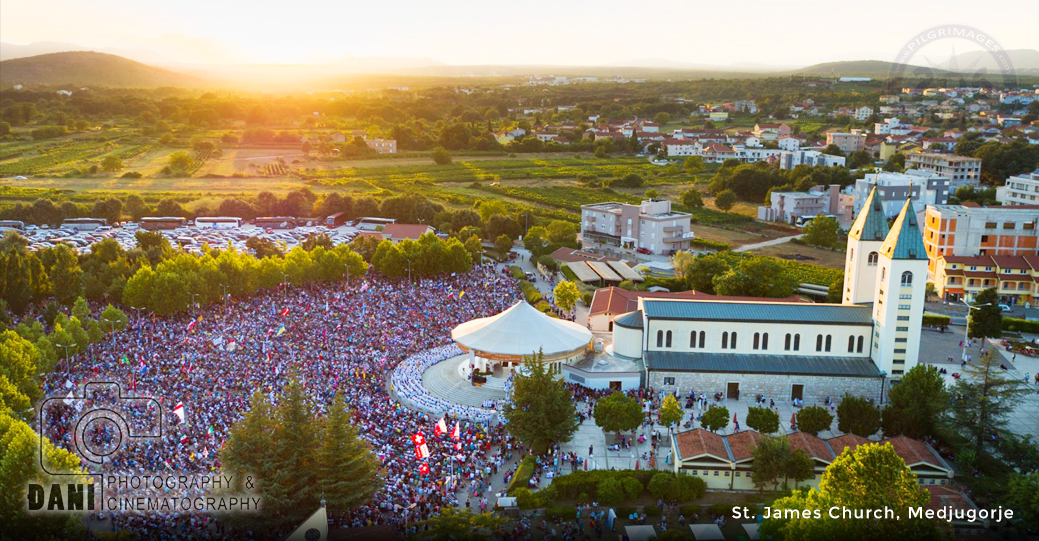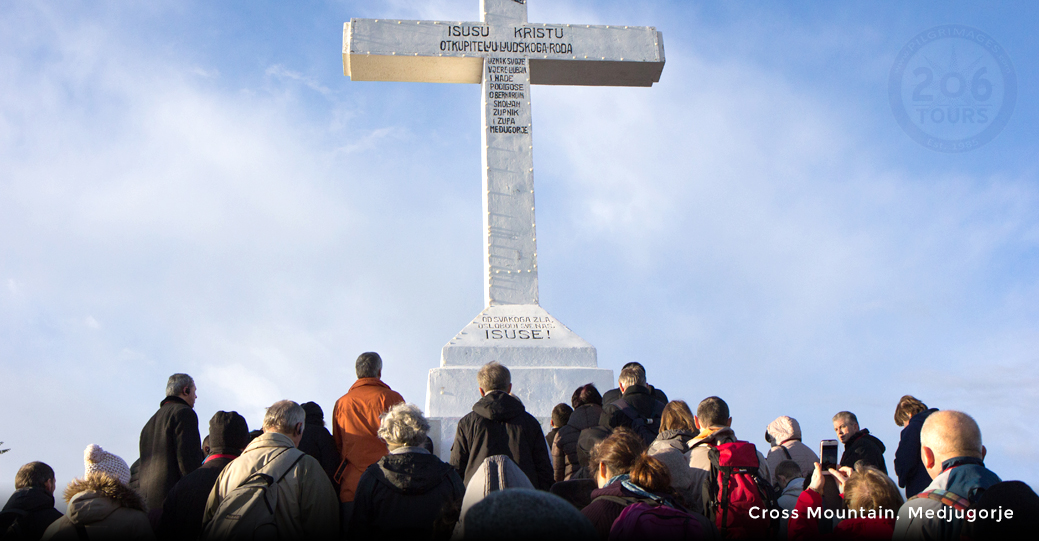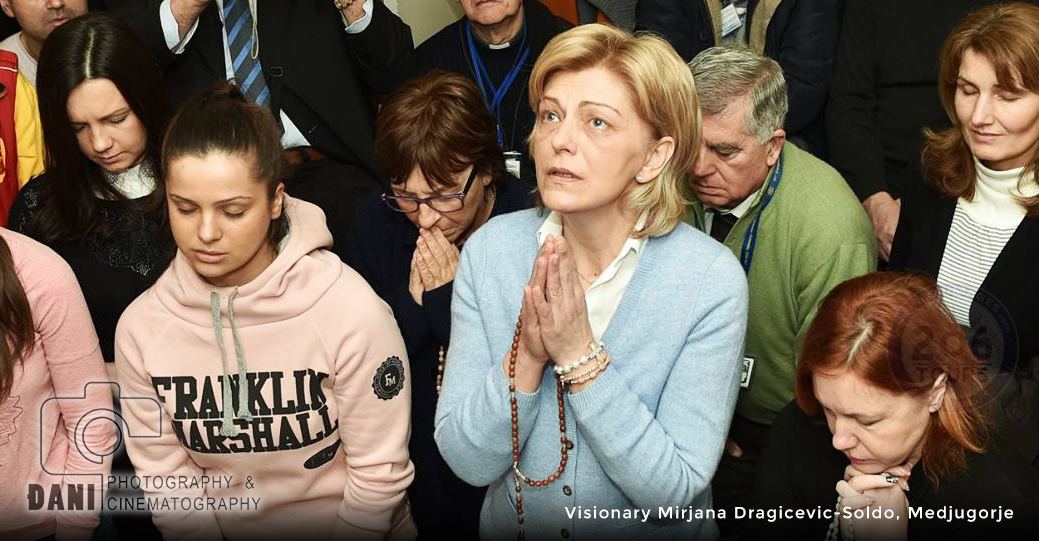 Medjugorje, located in Bosnia & Herzegovina, is the site of the 1981 Marian Apparitions. Six children witnessed the Blessed Virgin Mary on what is now known as Apparition Hill. She appeared to them with an infant in their arms and confided nine secrets to the children. The children, now adults, continue to see her along with the millions of Pilgrims who visit the site each year. The Blessed Virgin Mary apparitions continue to appear as many pilgrims climb Apparition hill to witness and worship every evening. Since 1981, 40 million people have visited the now popular Pilgrimage site. In 2018 Pope Francis appointed Archbishop Henryk Hoser the "Apostolic Visitor" to Medjugorje in steps to officially recognize Medjugorje as a sacred Catholic site.
Visionary Ivan Dragicevic
DATES & PRICES
Your trip includes
Round-trip airfare
Airport taxes & fuel surcharges
Centrally located first class hotels as follows: (or similar)

~ 1 night: September 24 - 25 | Hotel Rappen, Rothenburg ob de Tauber

~ 1 night: September 25 - 26 | Maritim Hotel, Munich

~ 2 nights: September 26 - 28, Bristol Hotel, Salzburg

~ 2 nights: September 28 - 30: Hotel Sacher, Vienna

~ 7 nights: September 30 - October 7: Dragicevic Family Home

Optional Post Tour to Dubrovnik: (or similar)

~ 1 night: October 7 - 8: Hotel Neptune, Dubrovnik

Breakfast daily in Austria & Germany
Breakfast & Dinner in Medjugorje only
Wine with dinner while in Medjugorje only
Transportation by private motor coach
Escorted by professional local Christian guide(s)
Sightseeing and admissions fees as per itinerary
Mass daily & Spiritual activities
Special times of prayer & group meetings
Unlimited use of the private home Chapel books and tapes at Ivan's home in Medjugorje
Luggage handling (1 piece per person)
Centrally located hotels or similar
Hotel Rappen
Rothenburg ob de Tauber
1 Night
Maritim Hotel
Munich
1 Night
Bristol Hotel
Salzburg
2 nights
Hotel Sacher
Vienna
2 Nights
Ivan's Retreat House
Medjugorje
7 Nights
Not included
Lunches and Beverages unless mentioned. Dinners in Germany Austria and Dubrovnik. Tips to your guide & driver(7-9 per day). Items of a personal nature.
Providing you coverage for both pre-existing conditions and those that may arise during your trip, including medical and dental emergencies, loss of luggage, trip delay, and so much more.
A Cancellation Waiver - allowing you to cancel your trip and receive a refund anytime - up until 24 hours prior to departure. The "Waiver" expires once you are within 24 hours of departure.
Itinerary
Day1
Monday, September 23 | Depart Tampa
Depart Tampa & board a transatlantic flight to Frankfurt. Dinner will be served on board. Our spiritual director from St. Mark will be with us throughout the tour and will provide daily mass at each location.
Day2
Tuesday, September 24 | Frankfurt - Rothernburg ob der Tauber
Upon arrival in Frankfurt you will be greeted by your tour escort/ driver and will be escorted to your transportation to the nearby town of Rothenburg which means "Red Fortress above the Tauber" in the region of Bavaria Germany. This medieval walled city with cobblestone streets in the historic town centre attracts tourists from all over the word who enjoy the stores for woodcrafts, local schnapps, christmas ornaments and fine food. Overnight in Rothenburg.
Day3
Wednesday, September 25 | Rothernburg ob der Tauber - Munich
After breakfast at the hotel, there will be a guided tour through this picturesque town straight from the middle ages. Highlights include the famous St. James Cathedral. After lunch and some free time, we will depart for Munich, the capital of Bavaria. After we check into our hotel, there will be free time to explore and experience the famous Oktoberfest.
Day4
Thursday, September 26 | Munich - Alotting - Salzburg
This morning, we enjoy breakfast at the hotel. After check out, there will be a guided city tour of Munich. Sites include: Marienplatz with the world famous "Glockenspiel" and the twin-towered Frauenkirche, the most familiar landmark of old Munich. Continue to Asamkirche, dedicated to the martyr St. John Nepomuk, Town Hall and the magnificent boulevards created by infamous "Mad" King Ludwig in the middle of the 19th Century. After lunch we depart toward Austria. En route we will stop at Altotting, one of Germany's most celebrated shrines and a city whose purpose is pilgrimage. Altotting has been the spiritual center of Bavaria for more than 1250 years and for more than 500 years the most significant place of pilgrimage in Germany in veneration of the Virgin Mary. While there, you will have the opportunity to see the Basilica, St. Konrad's Monastery and more. Continue towards Mondsee and check into our 5* hotel Bristol upon arrival in Salzburg.
Day5
Friday, September 27 | Salzburg - Sound of Music Tour - Salzburg
After breakfast, we enjoy a day trip to explore Salzburg & the picturesque Salzkammergut Region for a guided tour of its narrow streets and secluded passageways. The heritage of the Catholic Church is evident in the Archbishops Residence at Domplatz. During the tour you will visit the mighty Romanesque Cathedral and Mirabell Palace with its beautiful gardens. Mirabell Palace is one of the most important shooting locations for the Hollywood musical, "The Sound of Music". Maria and the children dance around the Pegasus Fountain in front of the palace, singing the song, "Do Re Mi". Experience the unique views across Mirabell Gardens towards Hohensalzburg Castle. After lunch, we enjoy the Sound of Music Tour taking you to see the original shooting location from this beloved classic motion picture. See the Nonnberg Convent of Benedictine nuns, where young Maria was a novice and the Schloss Leopoldskron, the house where the von Trapp family lived in the film. Stop at Hellbrunn Palace to enjoy its gardens and fountains. Afterwards, leave Salzburg behind and travel through picturesque mountain ranges to the charming town of St. Gilgen at Wolfgangsee, famous for the opening scene of the movie. Finally transfer to Mondsee to see the St. Michael Basilica, which served as the set for the wedding of Maria and the captain. Back to our hotel in Mondsee.
Day6
Saturday, September 28 | Salzburg - Melk - Vienna
After breakfast, we depart through the mountains of Austria to Mariazel, the most important pilgrimage place in Austria. Visit the Mariazell Basilica also known as the Basilica Maria Geburt (Basilica of the Birth of the Virgin Mary). Mariazell Basilica is a Marian Basilica, which holds the miraculous statue, housed in the Lady Chapel or the Chapel of Miracles. After lunch we continue on to Melk best known as the site of the baroque Benedicitne monastery named Melk Abbey overlooking the Danube River. The abbey holds the tomb of St. Coloman of Stockerau and the remains of several members of the House of Babenberg, Austria's first ruling dynasty. After some free time in Melk, we continue onto Vienna and check into our 5* Hotel Sacher.
Day7
Sunday, September 29 | Vienna
After breakfast, enjoy a guided tour of Vienna, home of Strauss and Mozart. Visit the spectacular St. Stephen's Cathedral which is one of the most important Gothic structures in Austria. At St. Stephen's we will see the miraculous image of Our Lady of Mariapocs and tour the cathedral and catacombs (and somewhere along the way), we will have time to enjoy famous Vienna pastries such as Sacher cake. After lunch, we will continue with a visit of the Schronbrunn Royal Palace, where Mozart performed at the age of six before Marie Antoinette Louis. We continue our journey in Vienna and view the Belvedere Palace well known for its beautiful gardens. Back in the city center, we go to Karlsplatz with its Church of St. Charles Borromeo and Otto Wagner's Stadtbahn pavilions before returning back to our Hotel.
Day8
Monday, September 30 | Vienna - Medjugorje
Depart Vienna for our flight to Split/Dubrovnik or Sarajevo where we will be greeted by our well known tour guide Ivanka who will take us by motorcoach to the village of Medjugorje and the Retreat House of Ivan Dragicevic the visionary who came to Tampa to break ground for the Shrine Beautification Project at St. Mark Evangelist Catholic Church last March. Ivan Dragicevic is one of the visionaries who has received nine of the ten secrets from Our Lady and still has an apparition every day. After checking in, there will be dinner and the apparition of Our Lady in the Chapel at Ivan's.
Day9 - 14
Tuesday, October 1 - Sunday, October 6 | Medjugorje
Spiritual Heaven Week! Here you will experience the beauty of this simple village and all our activities are guided by Ivan's personal Tour Guide Ivanka. Each morning we begin the day with breakfast with Ivan and then proceed to his Chapel for morning prayer. Afterwards, we walk (and/or taxi) through the vineyards to assemble at St. James Church in the center of Medjugorje for morning mass. Highlights of the week include: nightly apparitions in Ivan's Chapel, as well as time with him to hear about the stories of the first days of the apparitions. You can climb Apparition Hill where the visionaries first encountered Our Lady as well as climb Mt. Krizevac, the Hill of the Cross where lays a three ton cement cross built in 1933 to commemorate the 19th Century of our Lord's Passion and Death. This is an intimate experience for all as we pray the Stations of the Cross while we head up the summit. In Medjugorje, you will have many opportunities to visit and pray at the "Blue Cross" a place of great healings and graces at the base of Apparition Hill, visit the Community of Cenacolo and Fr. Slavko's Village for the Orphans of the War. Confessions are available throughout the day/evening and Exposition of the Blessed Sacrament is held daily in the Adoration Chapel.
Day15
Monday, October 7 | Return Home
After an early breakfast and heartfelt farewells, we leave by motor coach for Dubrovnik Airport (Split or Sarajevo) for return flights home.
Book your trip now
Options & Upgrades
*All pricing is per person
Single Supplement / Private Room $1,999.00 (USD)
Business Class Trans-Atlantic (One-Way) $1,750.00 (USD)
Business Class Trans-Atlantic (Round-Trip) $3,500.00 (USD)
Post Stay - Overnight Hotel & Breakfast
Post Optional Stay in Dubrovnik (1 night) (Per Person) $159.00 (USD)
Single Room - Post Optional Stay in Dubrovnik (1 night) (Per Person) $425.00 (USD)
Would like to stop over in Europe?
Let us know at time of registration, we will reschedule your airline reservations pending availability at no additional fee (these options will be available to you when you register online). Let us know if you need assistance with pre or post stay at hotel. Simply Contact 206 Tours: 800-206-TOUR (8687) or sales@206tours.com
Options and upgrades
*All pricing is per person
Single Supplement / Private Room $1,999.00 (USD)
Business Class Trans-Atlantic Upgrade (One-Way) $1,750.00 (USD)
Business Class Trans-Atlantic Upgrade (Round-Trip) $3,500.00 (USD)
Post Stay - Overnight Hotel & Breakfast
*All pricing is per person
Post Optional Stay in Dubrovnik (1 night) (Per Person) $159.00 (USD)
Single Room - Post Optional Stay in Dubrovnik (1 night) (Per Person) $425.00 (USD)
Would you like to arrive
earlier or stay later?
Let us know at the time of registration if you would like to arrive earlier, or stay later, than the scheduled tour dates, and pending availability, we will book your airline reservations accordingly, at no additional cost. Pre- and/or post-stays at the hotel will cost an additional fee. These options should be available to you when registering online, or simply contact us at: 800-206-TOUR (8687) or sales@206tours.com