St. Frances Cabrini Parish
Rome & Assisi Pilgrimage
Spiritual Director: Fr. Timothy Birney
Group Leader: Therese Tardiff
October 24 - November 2, 2022
TB102521
St. Frances Cabrini Parish
Rome & Assisi Pilgrimage
Spiritual Director:
Fr. Timothy Birney
Group Leader:
Therese Tardiff
October 24 - November 2, 2022
TB102521
slider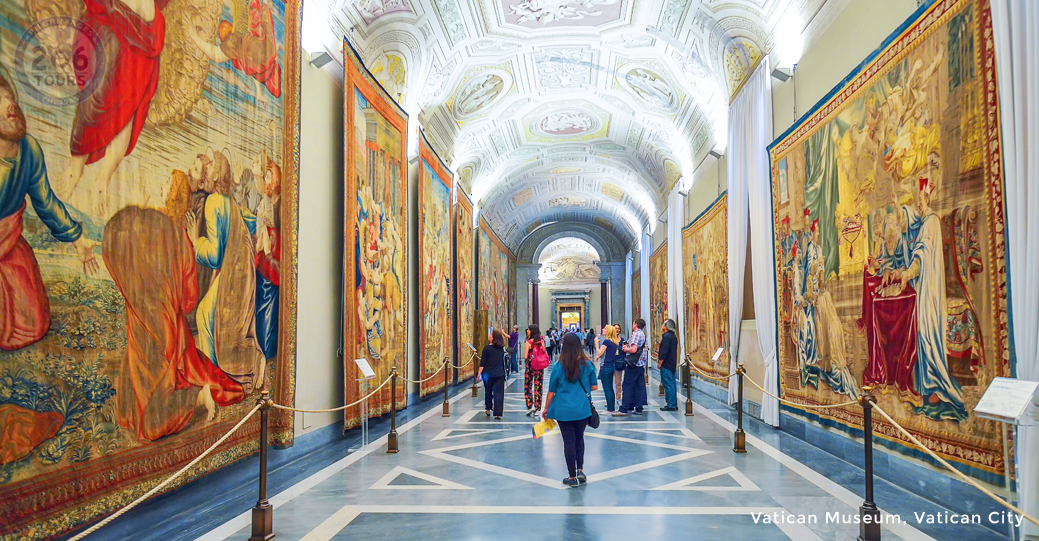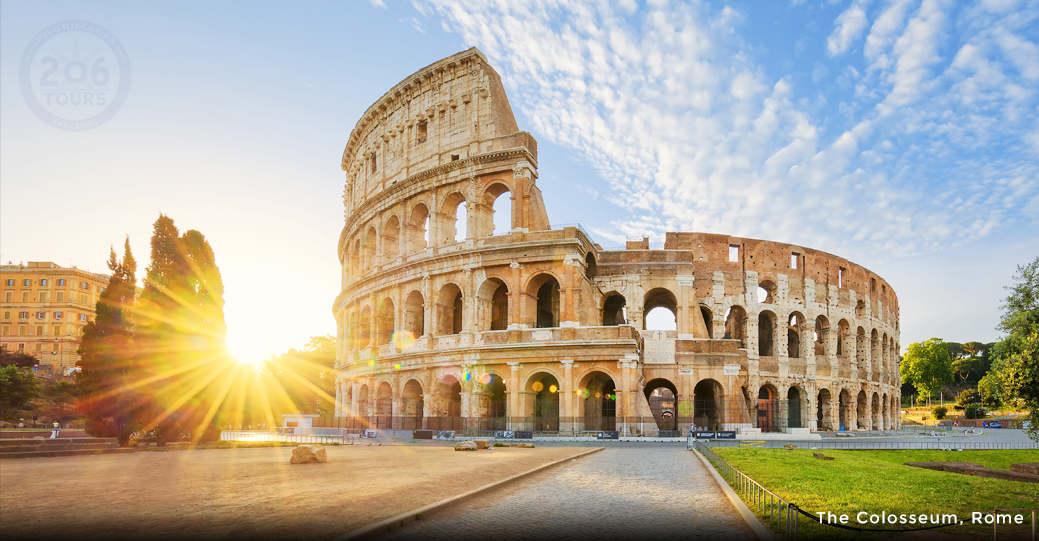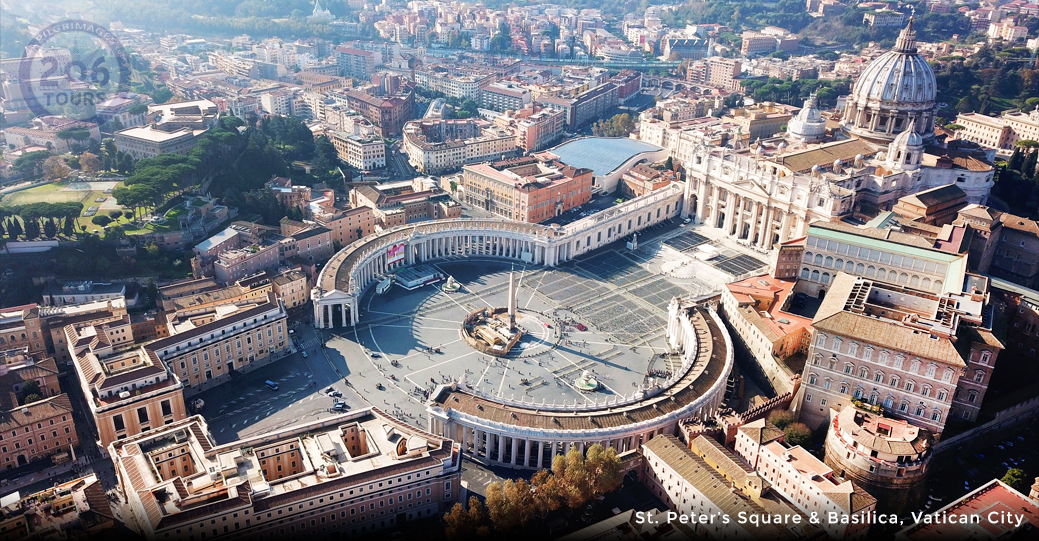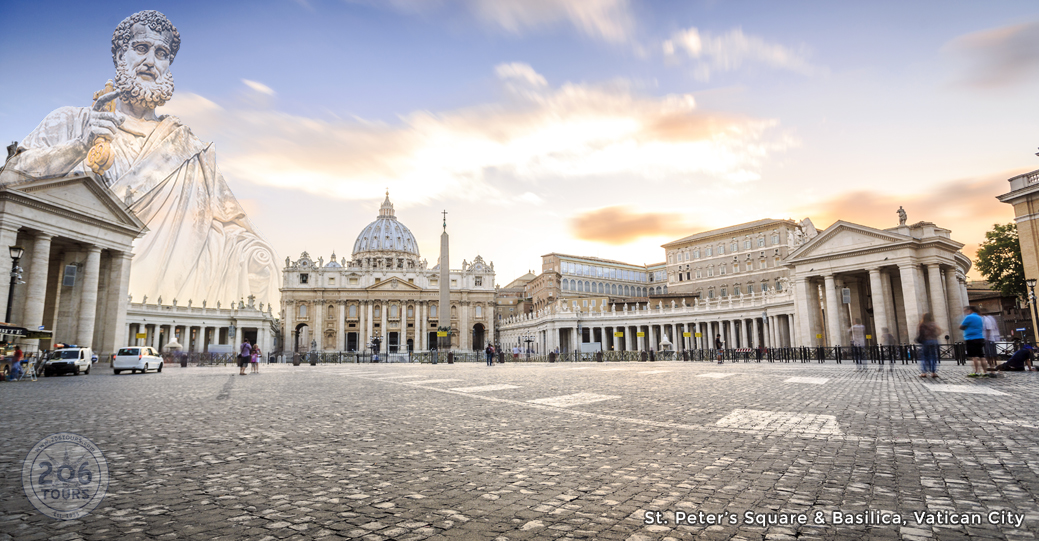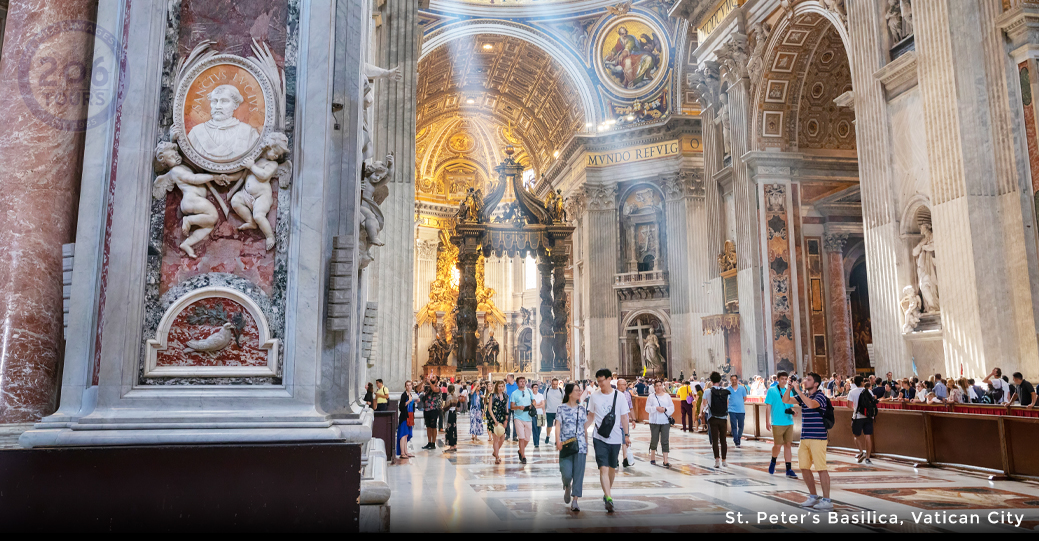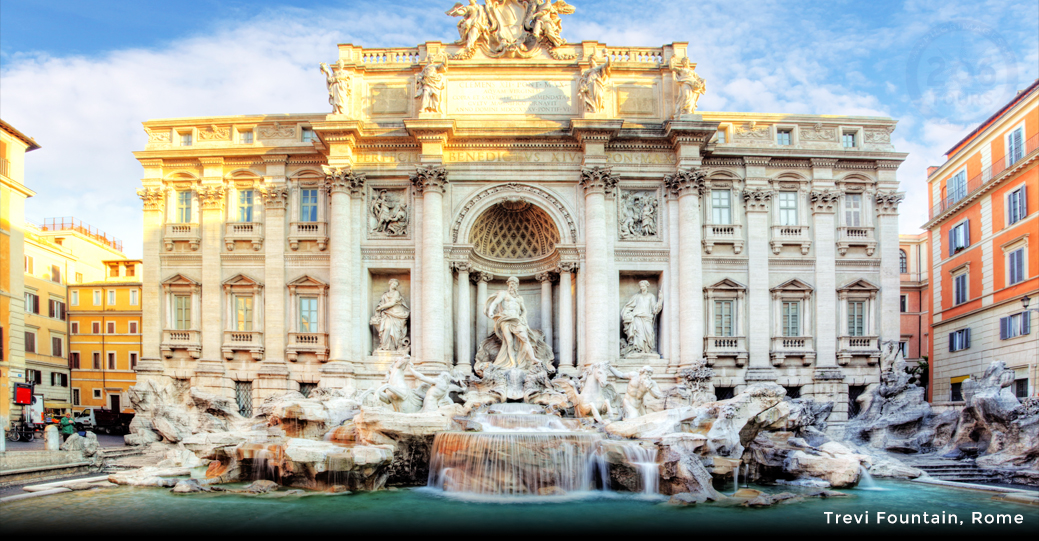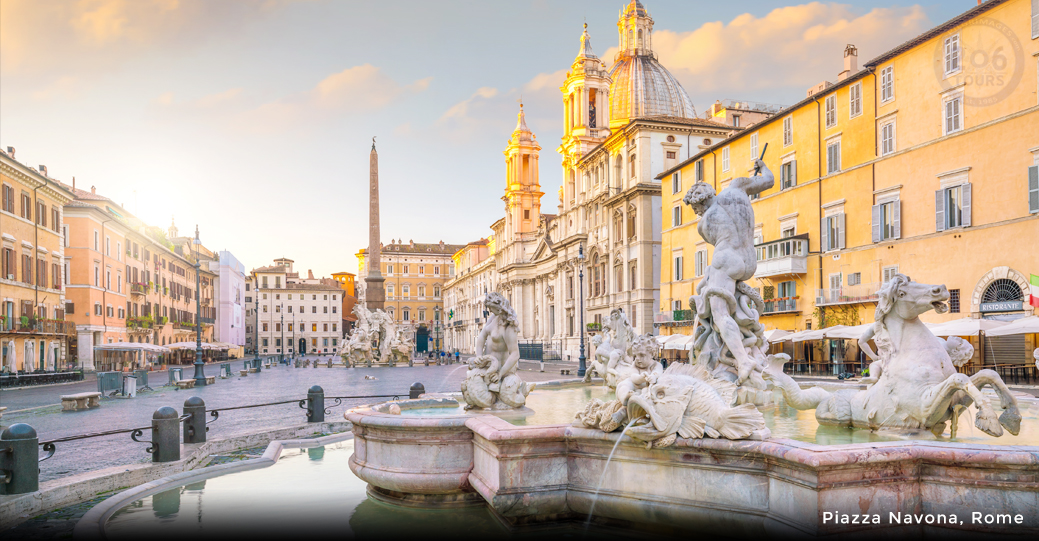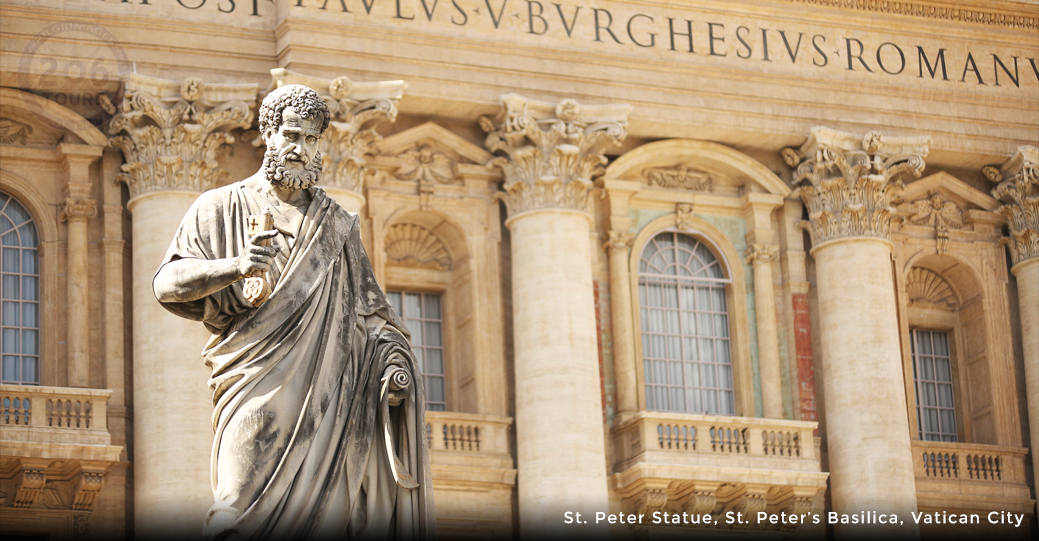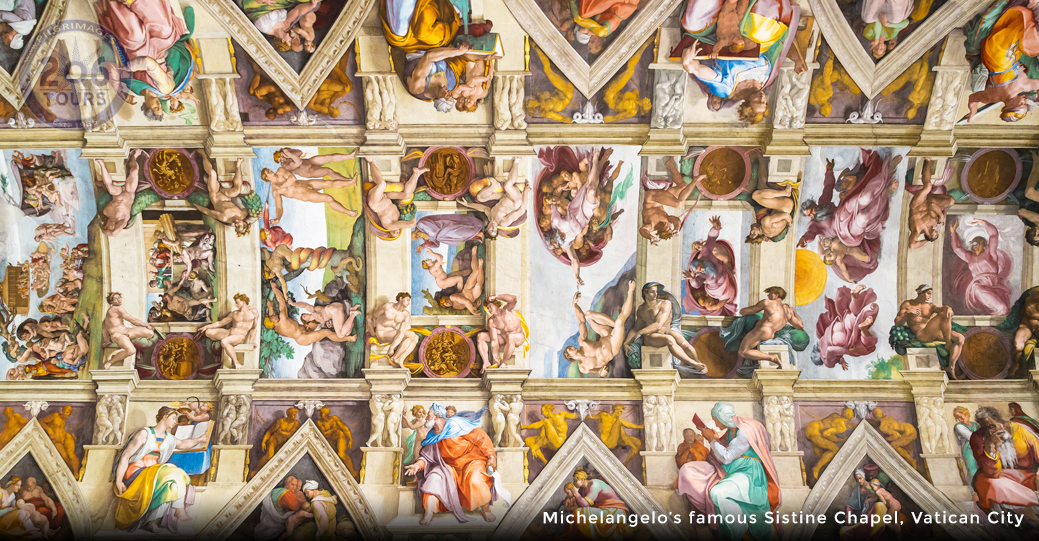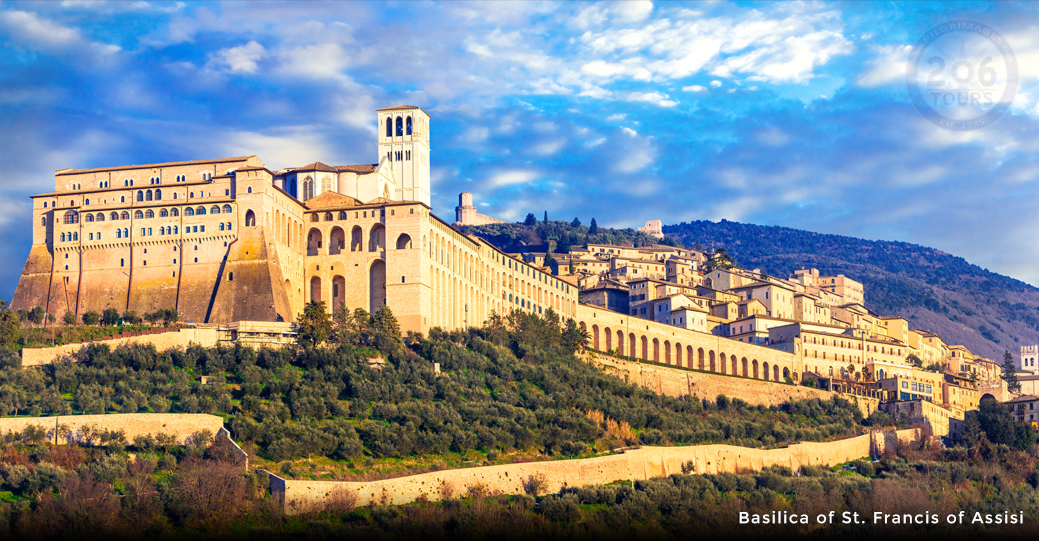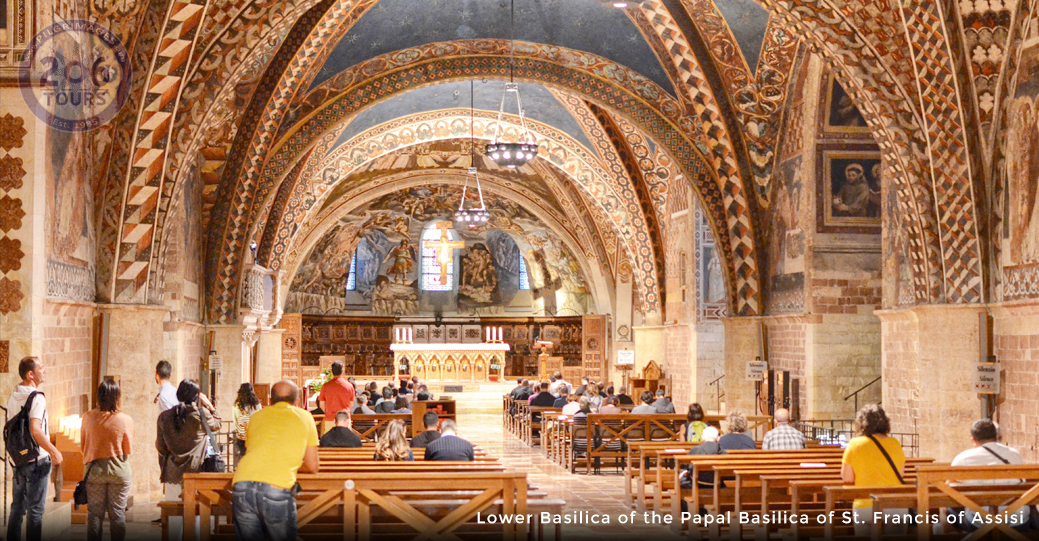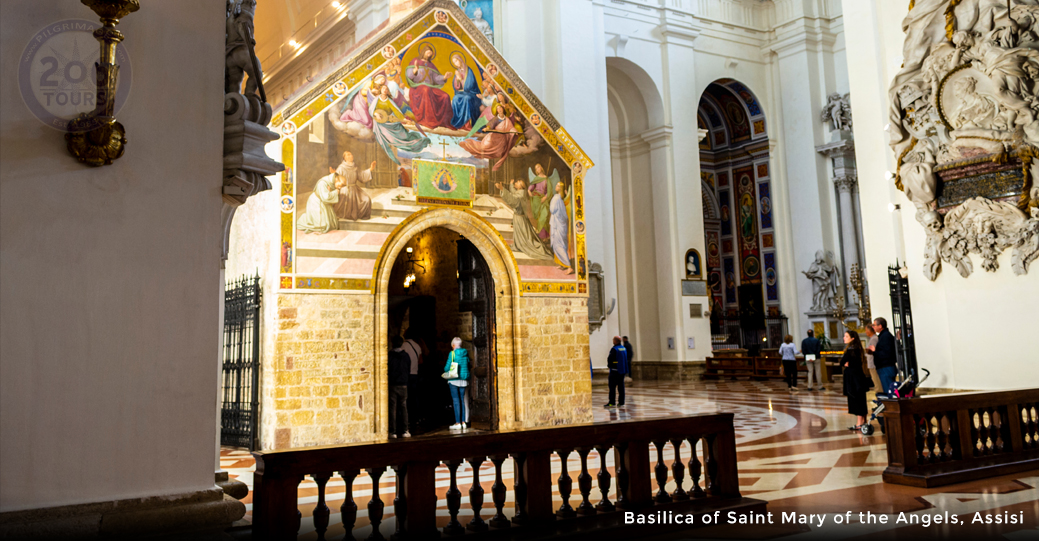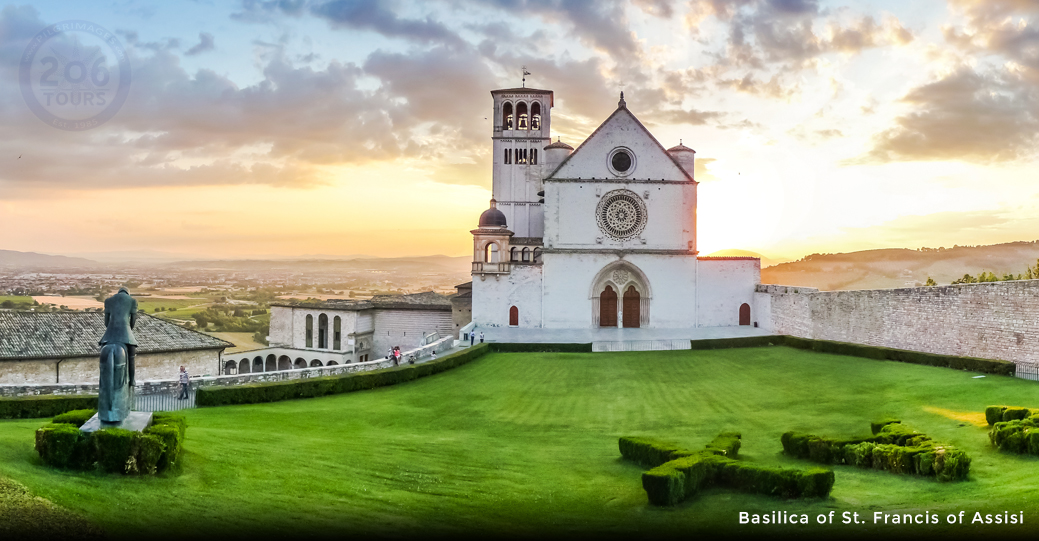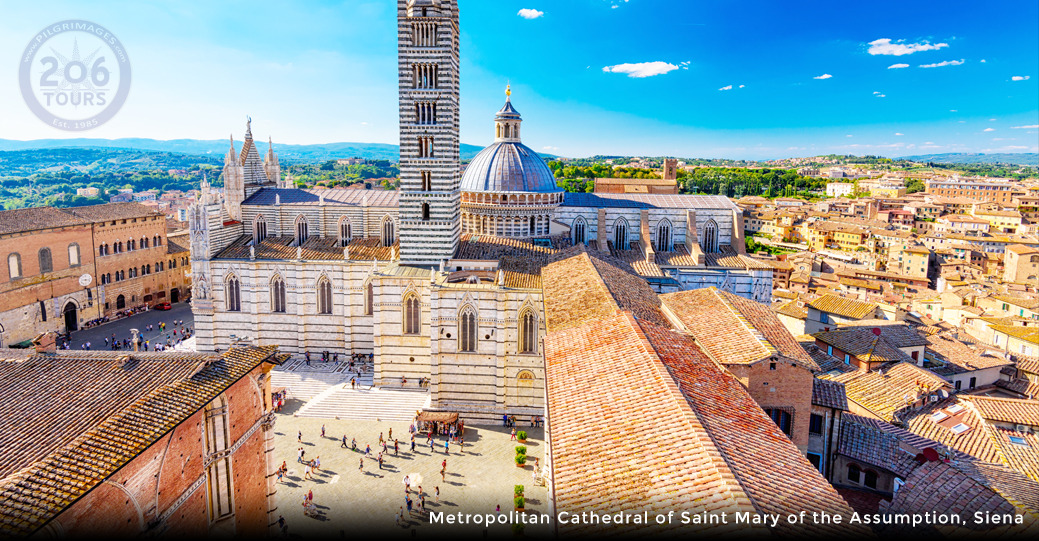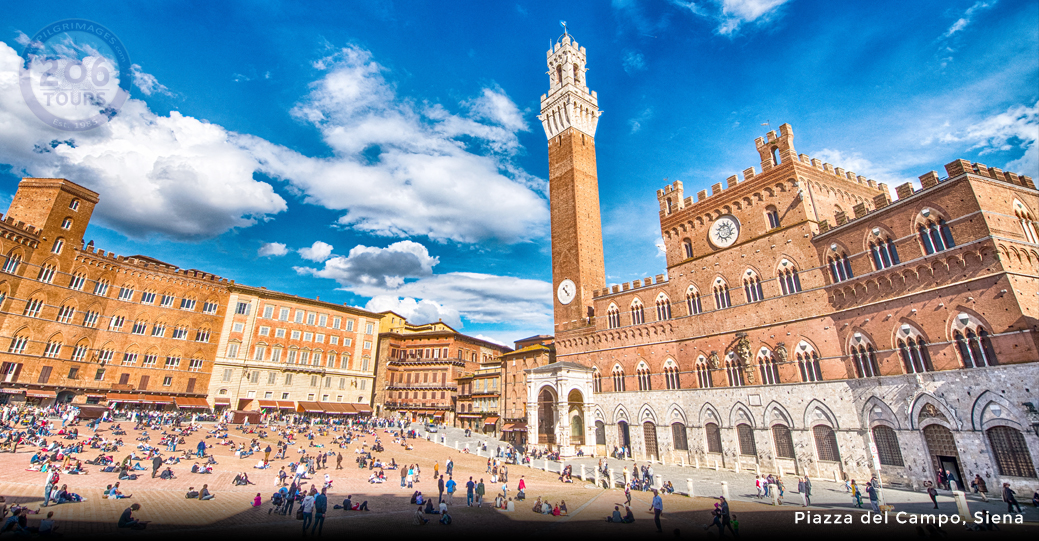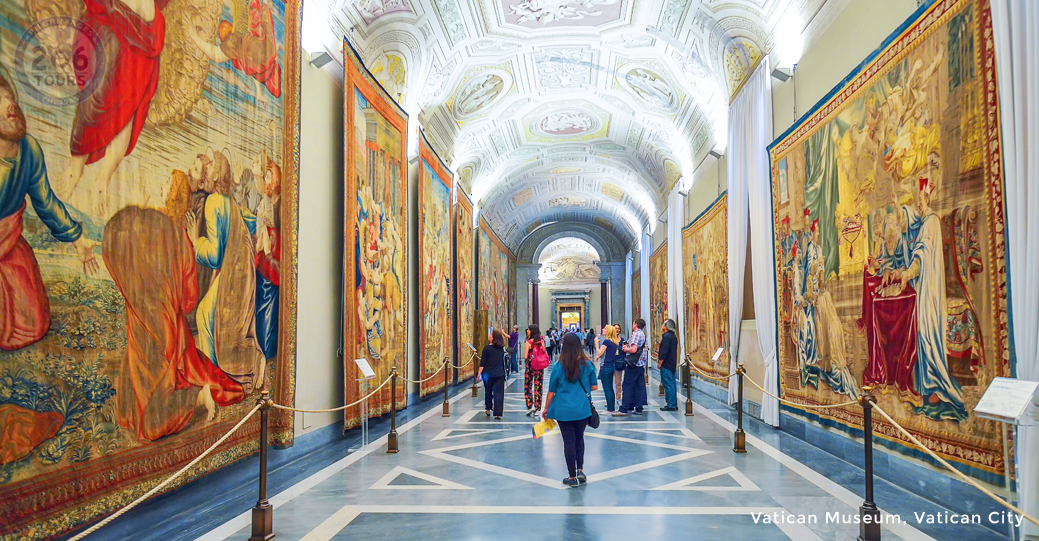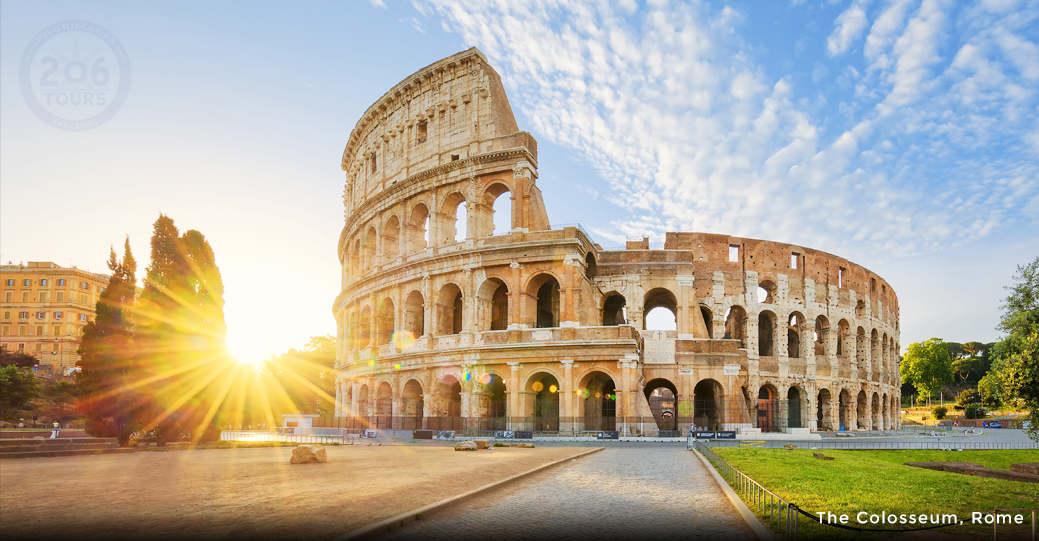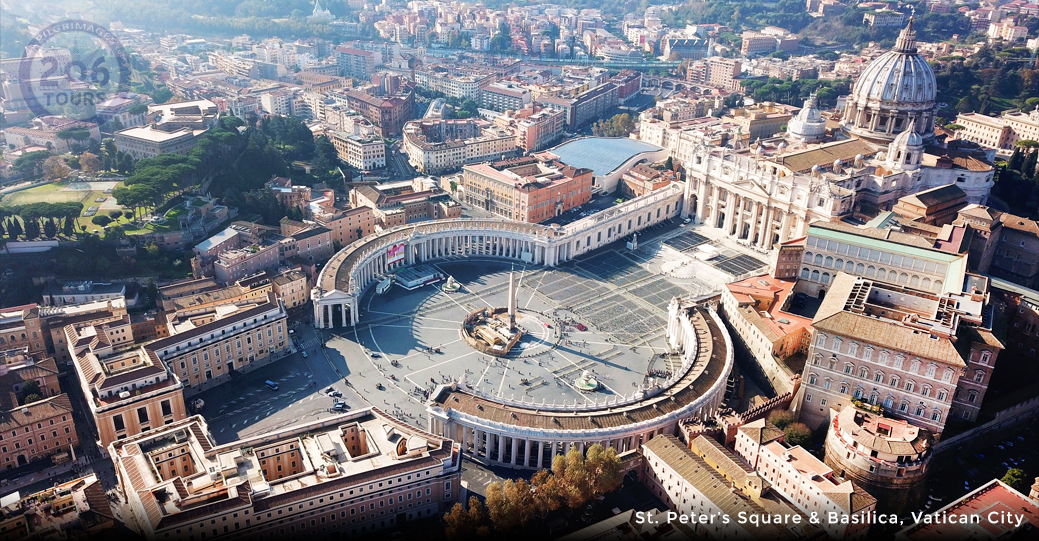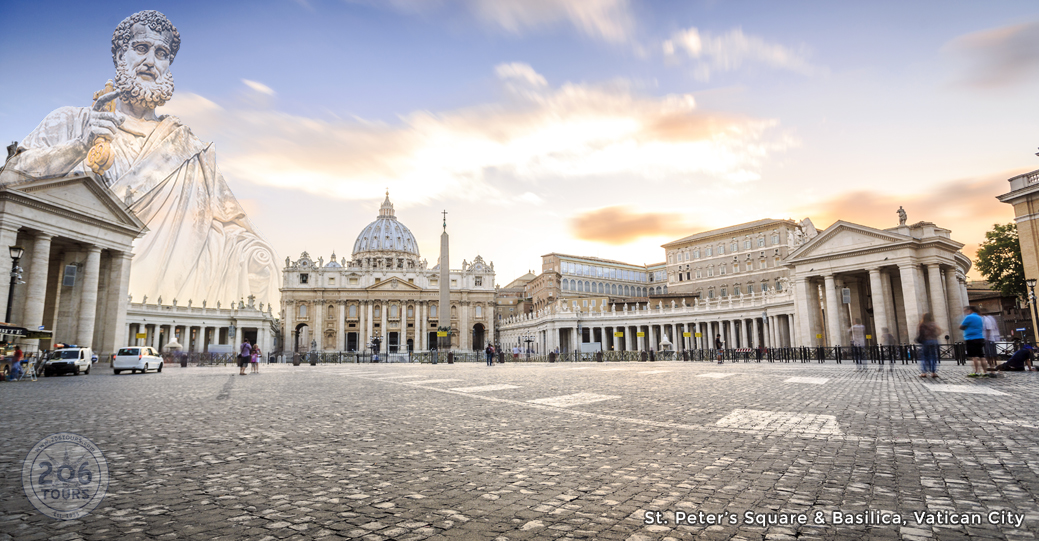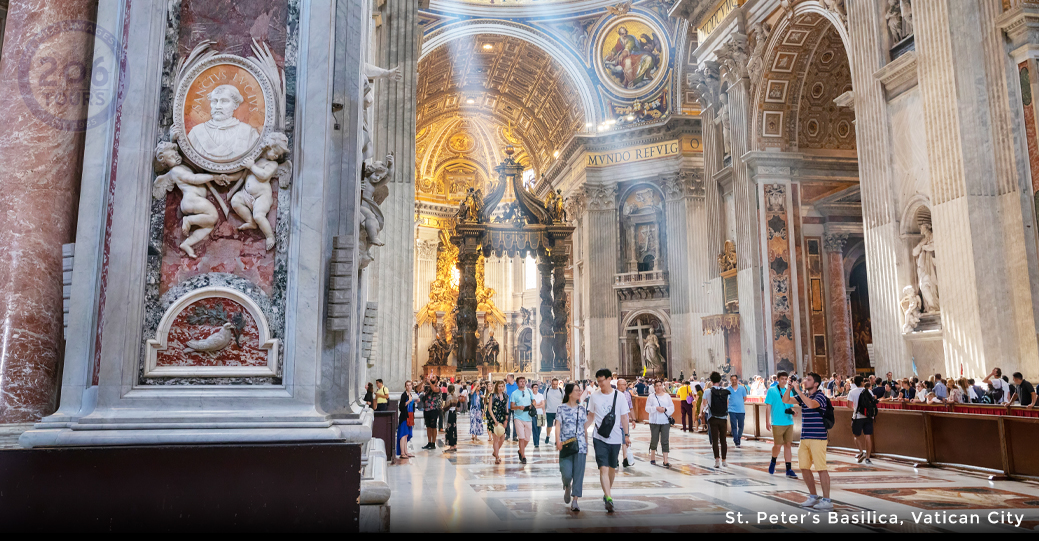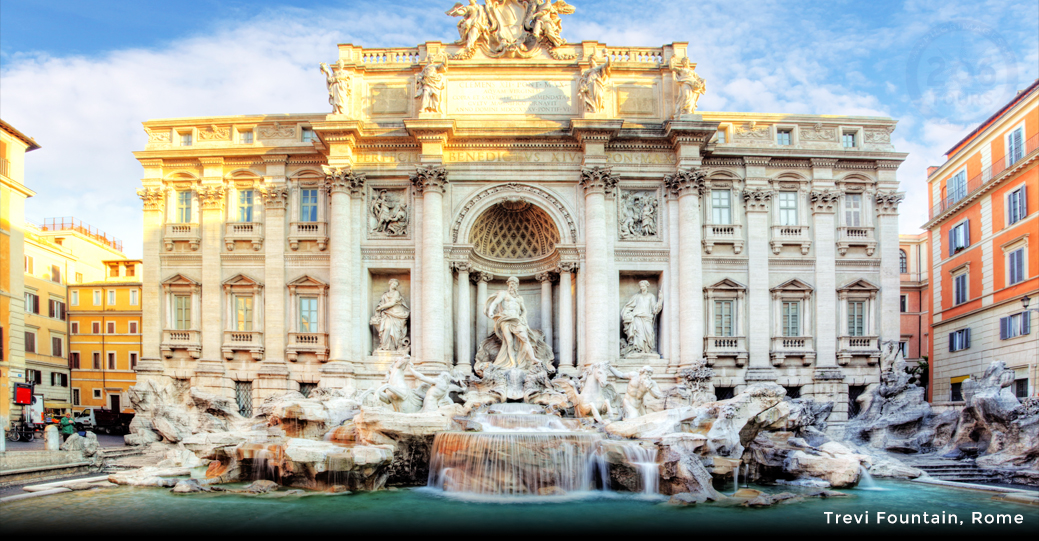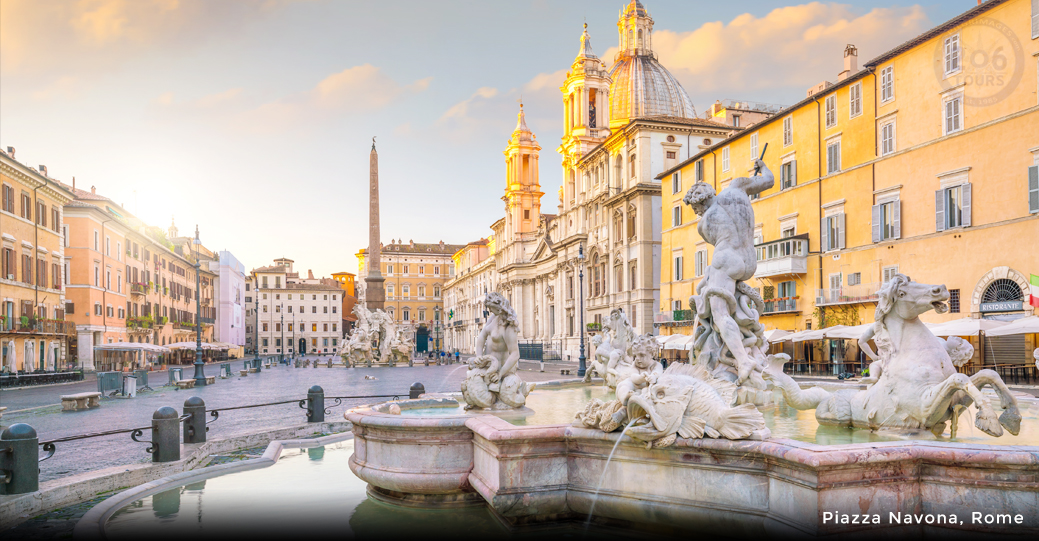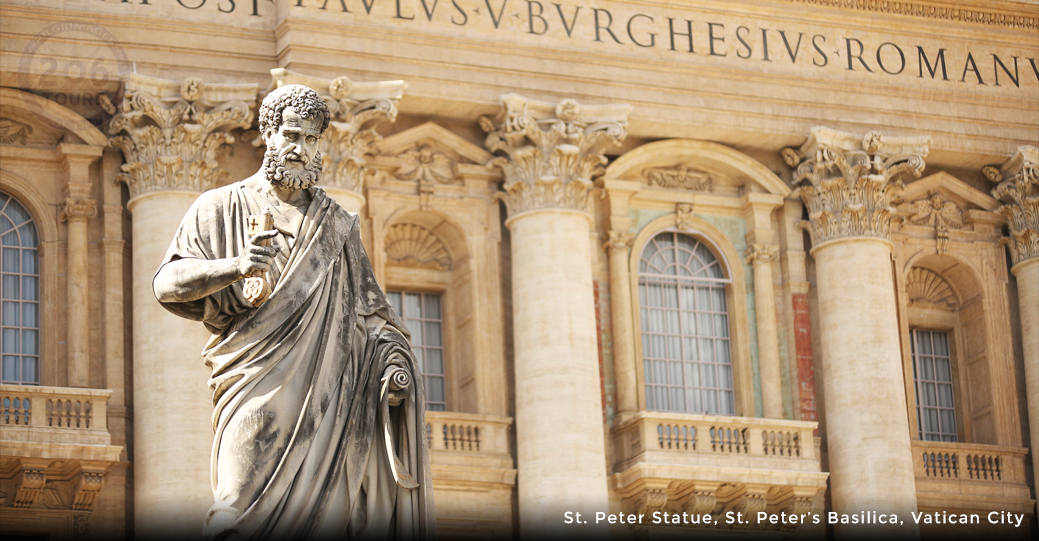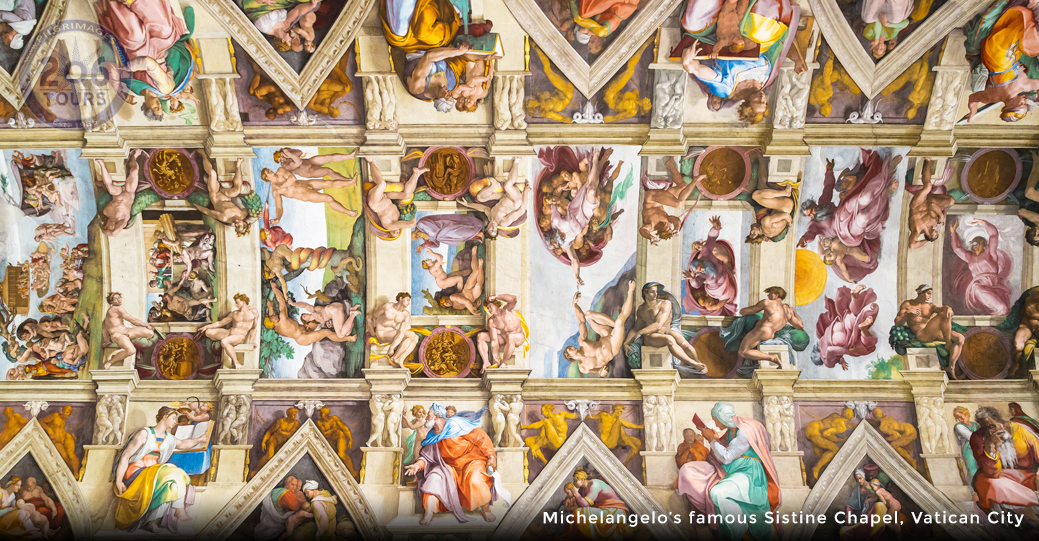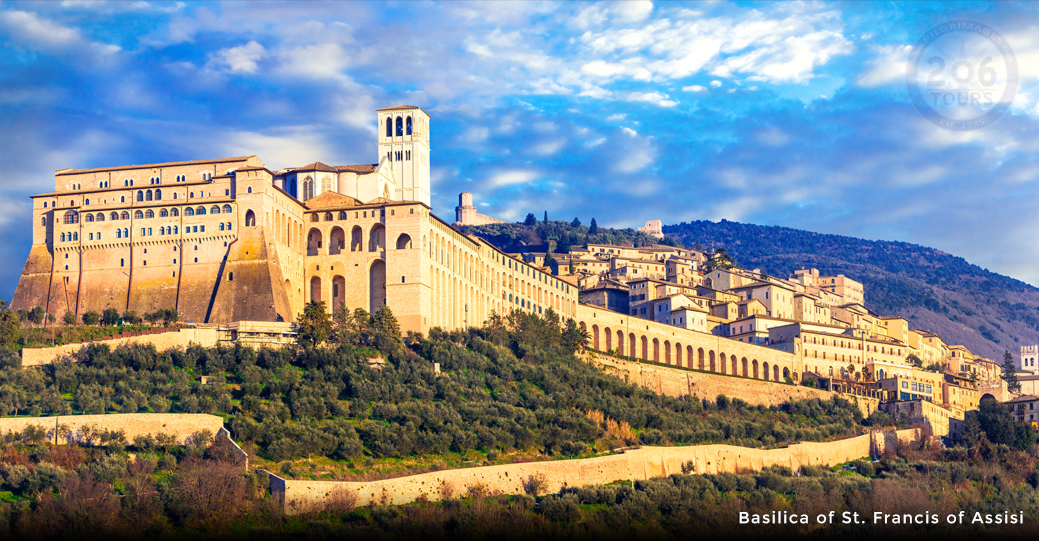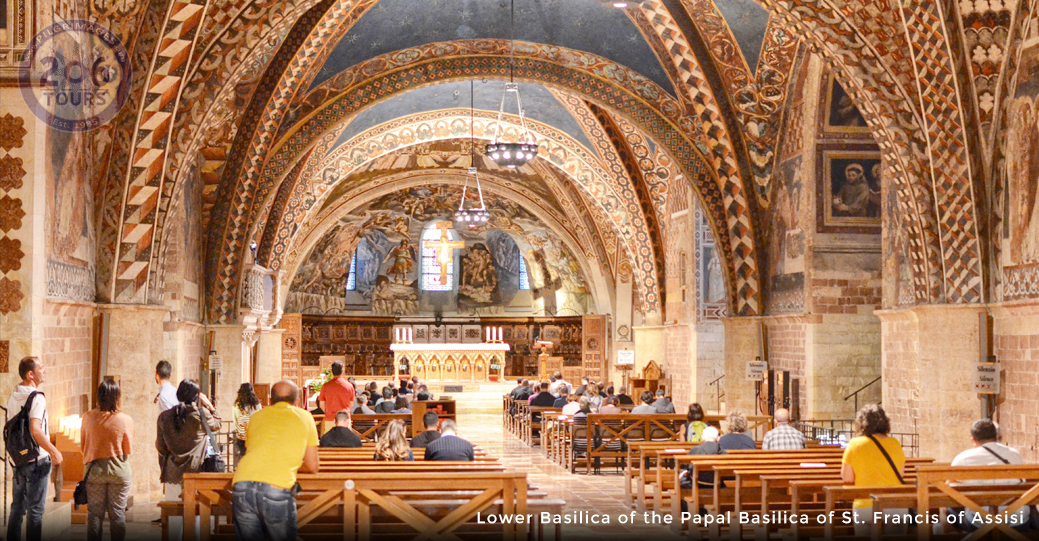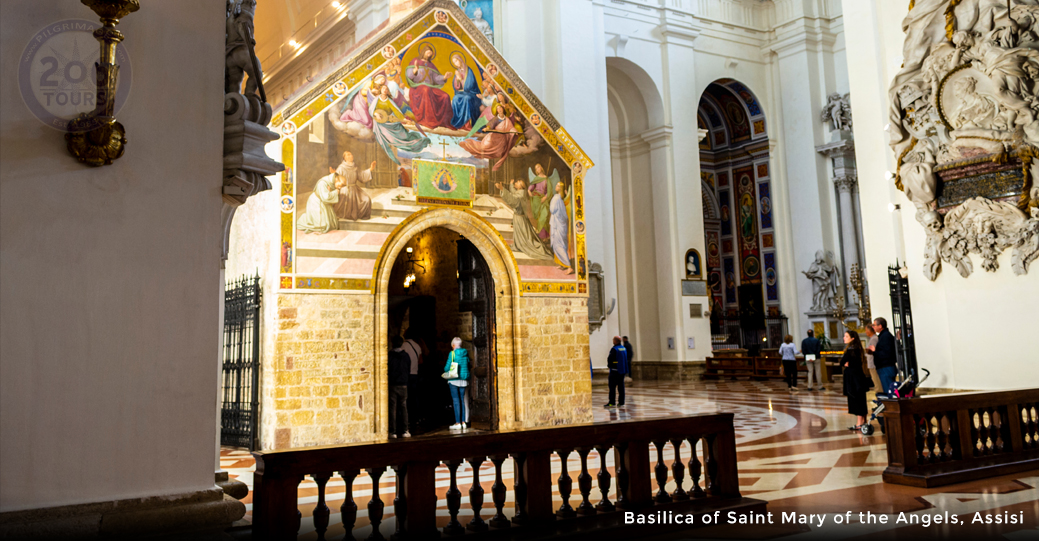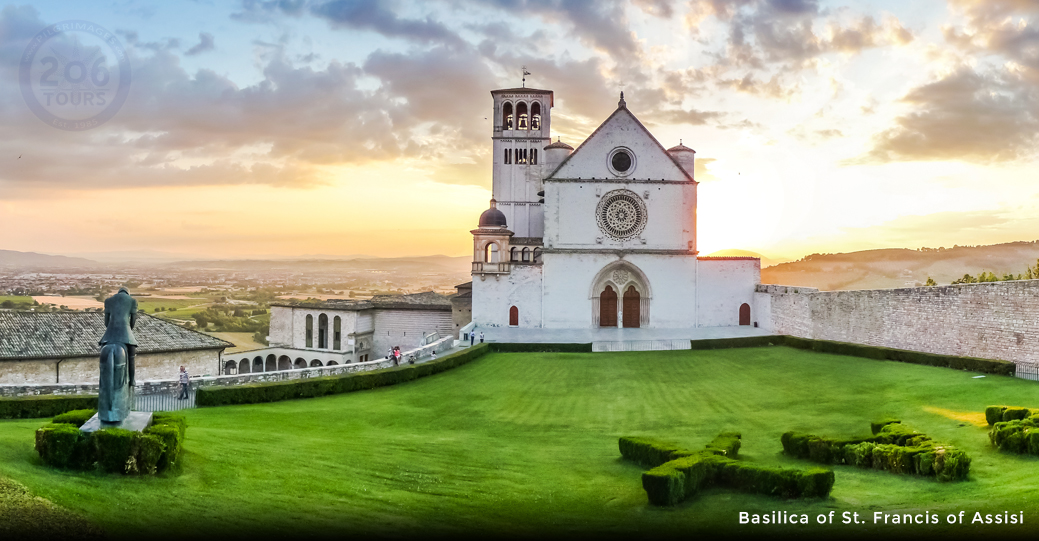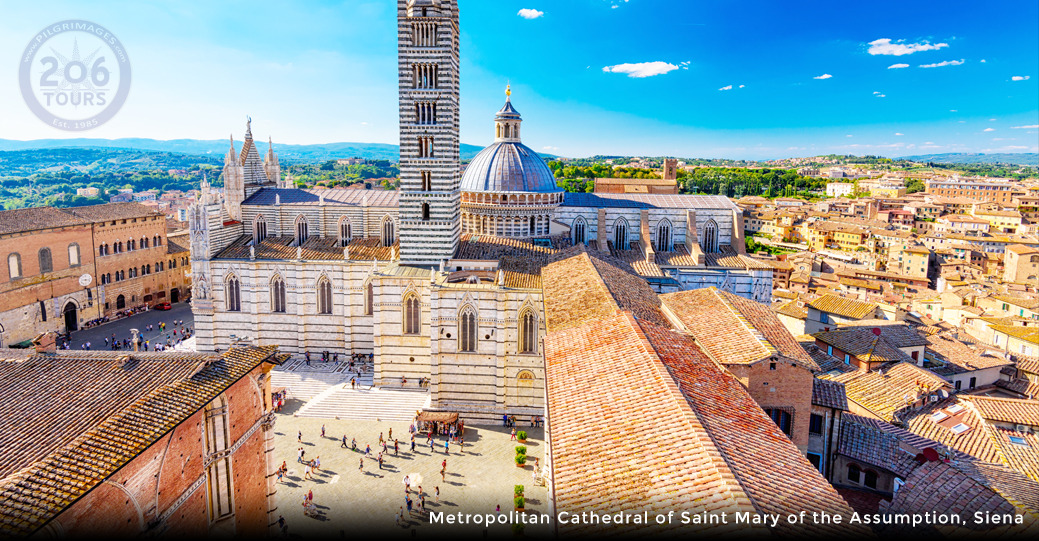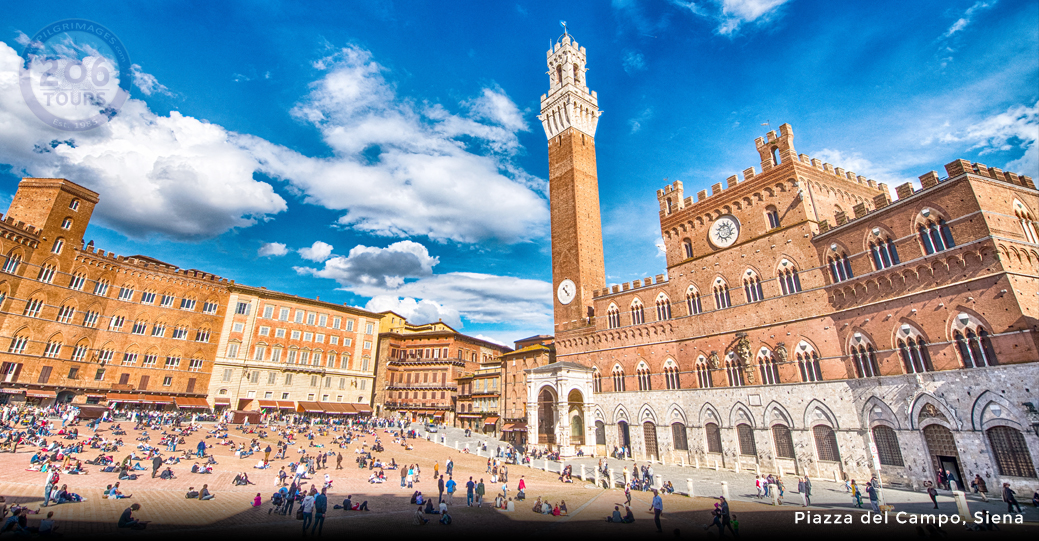 Rome · Vatican City (Papal Audience with the Holy Father) Orvieto · Assisi (St. Francis) · Siena · Florence
A Dynamic Parish Renewal Pilgrimage is a special opportunity to reconnect with your faith as well as your fellow parishioners in your community. Together with Fr. Timothy Birney and St. Frances Cabrini Parish, you will travel to Rome and Assisi to learn the incredible Catholic history of these two beautiful Italian cities. You will feel your faith reignite in Rome, "the eternal city", with a Papal Audience with our Holy Father. In Assisi, visit the home, the tomb, and the Basilica of St. Francis and enjoy the captivating atmosphere that has remained almost unchanged since his lifetime. Explore how this Catholic Pilgrimage to some of Italy's holiest sites will invigorate and renew your St. Frances Cabrini Parish community.
Fr. Timothy Birney
DATES & PRICES
Any Questions? Contact: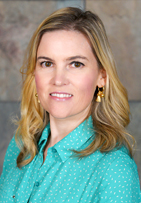 Cara

Account Manager

1(800)-206-8687
Your trip includes
Round-trip airfare

from Detroit, MI (DTW)
All airport taxes & fuel surcharges
Centrally located hotels: (or similar)

~ 5 nights | Oct 25 - Oct 30: Michelangelo or Dela Conciliazione, Rome

~ 3 nights | Oct 30 - Nov 02: Dal Moro or Giotto, Assisi

Breakfast and Dinner daily
Wine with dinners
Transportation by air-conditioned motor coach
Assistance of a professional local guide(s)
Transfers as per itinerary
Sightseeing and admissions fees as per itinerary
Catholic Priest available for Spiritual Direction and
Mass daily & Spiritual activities
Luggage handling (1 piece per person)
Centrally located hotels or similar
Michelangelo
Rome
5 Nights
Not included
Lunches, Tips to your guide & driver.
Itinerary
Day 1, Monday, October 24: Depart Detroit to Rome
Make your way to Detroit Airport, where you will board your overnight flight to Italy. Your meals will be served on board.
Day 2, Tuesday, October 25: Arrive in Rome
Welcome to Rome, also known as, "The Eternal City." Upon arrival at Rome airport, collect your luggage in the baggage claim area, and continue to the Arrivals Hall, where you will be greeted by a tour escort and/or driver. You will make your way to the bus and transfer to your hotel. Following check-in, you will have free time to unpack and relax, or explore Rome on your own. Your tour escort may suggest places to visit. Later in the afternoon, your group will meet in the hotel lobby for a "Meet and Greet" with your fellow pilgrims and depart for Mass. Following Mass, you will attend a welcome dinner. After dinner, you will have the opportunity to walk to St. Peter's Square as a group, for the Rosary (optional).
Day 3, Wednesday, October 26: Papal Audience
Papal Audience & Christian Rome
Today after breakfast, we will begin our day with the Papal Audience in St. Peter's Square! The Audience is celebrated each Wednesday by His Holiness, Pope Francis (pending the papal schedule). Following the Audience, we will visit the Trevi Fountain, where you may enjoy some free time on your own for lunch. This afternoon, you will visit the oldest of the four major Basilicas in Rome, and the home to the relics of Peter and Paul, the Basilica of St. John the Lateran. This Basilica is where Pope Francis was installed as Bishop of Rome. Next, you will cross the street to visit the Holy Stairs. These Holy Stairs are the very steps leading up to the praetorium of Pontius Pilate in Jerusalem on which Jesus stepped on his way to trial during his Passion. The Stairs were brought to Rome by Saint Helena in the fourth century. Ascending these stairs on your knees, in memory of Christ's agonizing Passion. We conclude your day, with a Mass at the Basilica of St. Mary Major. Church dedicated to Our Blessed Mother, St. Mary Major reigns as the only Basilica that has kept its original structure and is an authentic jewel in the crown of Roman Churches. This Basilica contains a relic from the Manger of the Infant Jesus. Return to the hotel for dinner and an overnight.
Day 4, Thursday, October 27: Rome
Vatican Museums & Saint Peter's
This morning, you will enjoy an early breakfast before making your way to the largest Christendom Church, St. Peter's Basilica. This Basilica was built on the site where St. Peter, the first Pope and Bishop of Rome, was martyred. Also, it was Our Holy Father, Pope Francis, who was the first Pontiff to visit the necropolis since extensive archaeological excavations were conducted at the ancient site decades ago. It is here that you will view Michelangelo's Pieta. This stunning marble sculpture depicts the Virgin Mary holding Christ after His crucifixion, death, and removal off the cross before being placed in the tomb. Continue to proceed to the Vatican Museums. At the world-renowned museum, you will see the most impressive of edifices, galleries, and awe-inspiring relics. Additionally, you will observe the Tapestry Gallery, Raphael Rooms, Sistine Chapel, and Michelangelo's Masterpiece, the restored mural of the Last Judgment. The final stop on your Vatican tour is at the tomb of Saint John Paul II. Following dinner, feel free to explore the streets of Rome, or return to the hotel for an overnight.
Day 5, Friday, October 28: Rome
Saint Paul Outside the Walls, Catacombs & Panoramic tour
Today, after breakfast we begin the day with a visit to the Basilica of St. Paul Outside the Walls. Originally founded by Emperor Constantine in the 4th Century, this Basilica is the burial places of Saint Paul the Apostle. After leaving St. Paul's, we will continue on your short journey down the Appian Way, the earliest road of Ancient Rome. This road leads to the Domino Quo Vadis Chapel, the Baths of Caracalla, the Arch of Drusus, the Tomb of Cecilia Metella, and the catacombs of St. Callixtus. Next, enjoy an exciting panoramic bus tour of the city of Rome. After lunch on your own, the rest of the afternoon is at your leisure. Dinner and overnight at the hotel.
Day 6, Saturday, October 29: Rome
Free day
Today you will have free time to relax and explore Rome on your own. This day was designed for those who would like to pray, reflect, and spend more time in Rome. Today you will have full discretion over how your time is spent in order to have the fullest spiritual experience possible. Your tour escort may suggest places to visit. Dinner and overnight.
Day 7, Sunday, October 30: Rome - Orvieto - Assisi
Lunch included
After an early breakfast, you will head north through the Roman countryside of vineyards and villas. Throughout this bus ride, your tour escort will share very interesting information regarding the spiritual, historical, and cultural aspects of Italy. Arrive in Orvieto, a city known for its Duomo and considered one of the most architecturally important in Europe, for its Etruscan roots, and for the museums where one finds collections and displays that range over 2,500 years of history. During this tour you will walk through Orvieto's charming, narrow alleys, and small squares. Your tour will be a very memorable experience, perfect for reflecting over while you enjoy an Umbrian meal. After lunch, board the coach and continue on to Assisi. Upon arriving check-in to your hotel and relax or explore before enjoying dinner. Retire to your room for a restful night's sleep.
Day 8, Monday, October 31: Assisi
Tour of Assisi
After breakfast, you will enjoy a guided tour of Assisi. As you visit the birthplace of St. Francis, you will become captivated as the atmosphere has not changed since St. Francis began his ministry, in the early 13th-century. You will start your tour at the St. Francis Basilica, visit his tomb of St. Francis, and have the opportunity to view a series of frescoes depicting his life, along with a few of the saint's possessions. From there, you will continue on a walking tour through this picturesque town, including the birthplace of St. Francis, and end with a tour of the Church that honors St. Clare, the foundress of the Poor Clare Sisters. This Saint followed the teachings of St. Francis very closely by also living a life of poverty and humility. Enjoy some free time on your own - you may take this time for additional prayer, shop in the many gift shops or enjoy a nice lunch. After lunch, you will board the bus, which will take you outside of the walls of Assisi, to the Basilica of St. Mary of the Angels. This is where St. Francis spent most of life. This Basilica is made up of two structures, both of which you will visit. The first structure, is the "Porziuncola", which is where St. Francis founded his order of the Friar Minor (Franciscans). The second, is the "Capella del Transito", which is the place of St. Francis' death. During your time here, you will have the opportunity to visit the beautiful Rose Garden where St. Francis and other friars lived, as well as the cave where the Saint retired to pray. Return to the hotel for dinner and an overnight.
Day 9, Tuesday, November 1: Assisi
(optional excursion to Siena or Florence)
Remain in Assisi on this day for personal prayers and reflections. Or, take an optional excursion to either Siena or Florence. For $88 per person additional, take an excursion and optional guided tour of Siena, best known for St Catherine, and one of Tuscany's most beautiful cities. Guided optional tour includes lunch, and is based on minimum 20 people joining. Or, for an additional $100, you have the option to visit Florence, known for its world-class art and Tuscan cuisine. Guided optional tour includes lunch, and is based on minimum 20 people joining.
Day 10, Wednesday, November 2: Assisi - Rome Airport
After an early breakfast and heartfelt farewells, your group will leave by motor coach and transfer to the Rome Fiumicino airport for return flights home.
*206 Tours Disclaimer:
Occasionally local religious and national holidays, weather, traffic conditions and other events may necessitate changes in the sequence of events or the missing of certain events/places. Though every effort will be made to follow the itinerary, it should be considered as an indication, rather than a contract of events and places to be visited.
The benefit of buying airfare with 206 Tours?
Your transfers are always secured, even if your flights are delayed - round trip transfers to/from the hotel and airport are included no matter what!
If you purchase your airline ticket on your own, you have to pay in full at the time of booking, and most of the time it is non-refundable. If you book with 206 Tours, full payment is due 60 days prior.
In the very rare event that a tour is cancelled, you would get all your money back, which would most likely not be the case if you purchased it directly from the airline.
Your flight arrangement will be followed up on and reconfirmed by 206 Tours.
206 Tours can arrange for you to travel before the tour, make a stop-over, or stay later!
Book your trip now
$400 Deposit is due at the time of Registration
Options & Upgrades
*All pricing is per person
Single Supplement / Private Room $670.00 (USD)
Business Class Trans-Atlantic (One-Way) $1,750.00 (USD)
Business Class Trans-Atlantic (Round-Trip) $3,500.00 (USD)
Would like to stop over in Europe?
Let us know at time of registration, we will reschedule your airline reservations pending availability at no additional fee (these options will be available to you when you register online). Let us know if you need assistance with pre or post stay at hotel. Simply Contact 206 Tours: 800-206-TOUR (8687) or sales@206tours.com
Options and upgrades
Options & Upgrades
*All pricing is per person
Single Supplement / Private Room $670.00 (USD)
Business Class Trans-Atlantic (One-Way) $1,750.00 (USD)
Business Class Trans-Atlantic (Round-Trip) $3,500.00 (USD)
Optional Excursion to Siena
*All pricing is per person
()
Optional Excursion to Florence
*All pricing is per person
()
Would you like to arrive
earlier or stay later?
Let us know at the time of registration if you would like to arrive earlier, or stay later, than the scheduled tour dates, and pending availability, we will change your airline reservations accordingly, at no additional cost. Pre- and/or post-stays at the hotel will cost an additional fee. These options should be available to you when registering online, or simply contact us: sales@206tours.com
Contact Us
Any questions? Contact Us: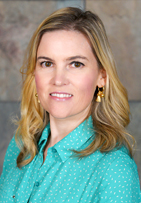 Cara

Account Manager

1-800-206-Tour (8687)