Shrines of Spain Pilgrimage
Spiritual Director: Fr. Ben Bradshaw
Group Coordinator: Kristin Walker Piknjac
August 29 - September 6, 2020
slider
Barcelona · Manresa · Montserrat · Zaragoza · Madrid · Astorga · O' Cebreiro · Santiago de Compostela (St. James)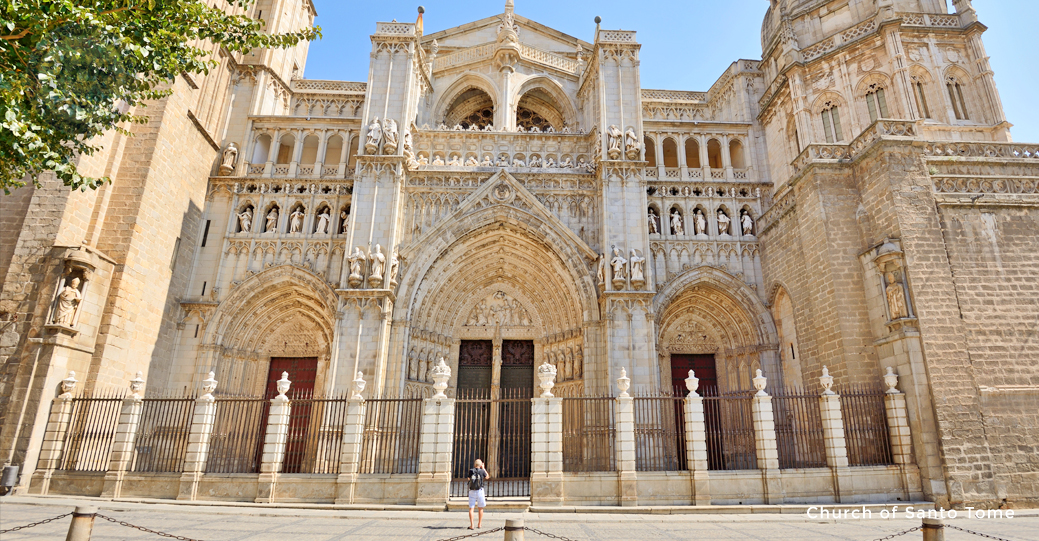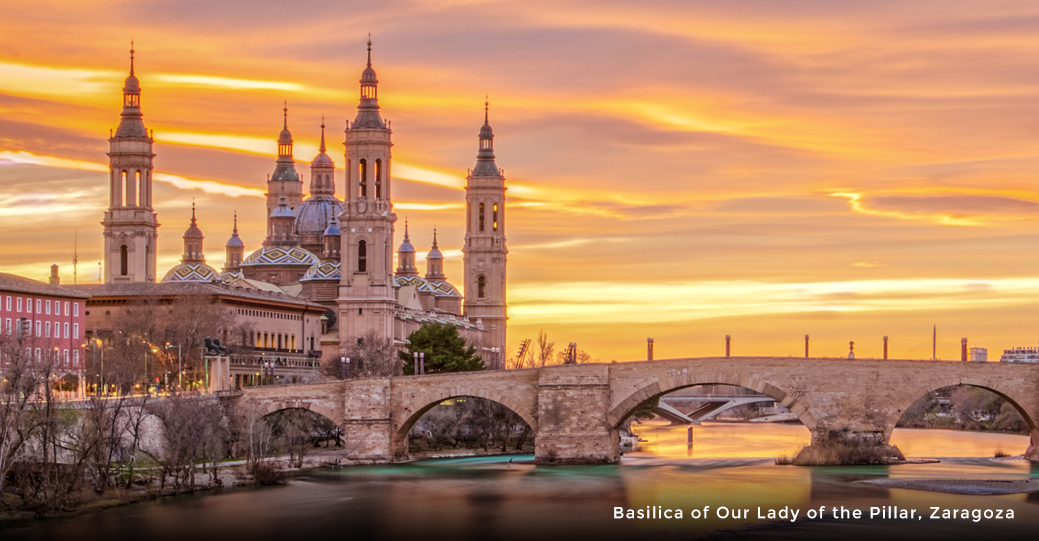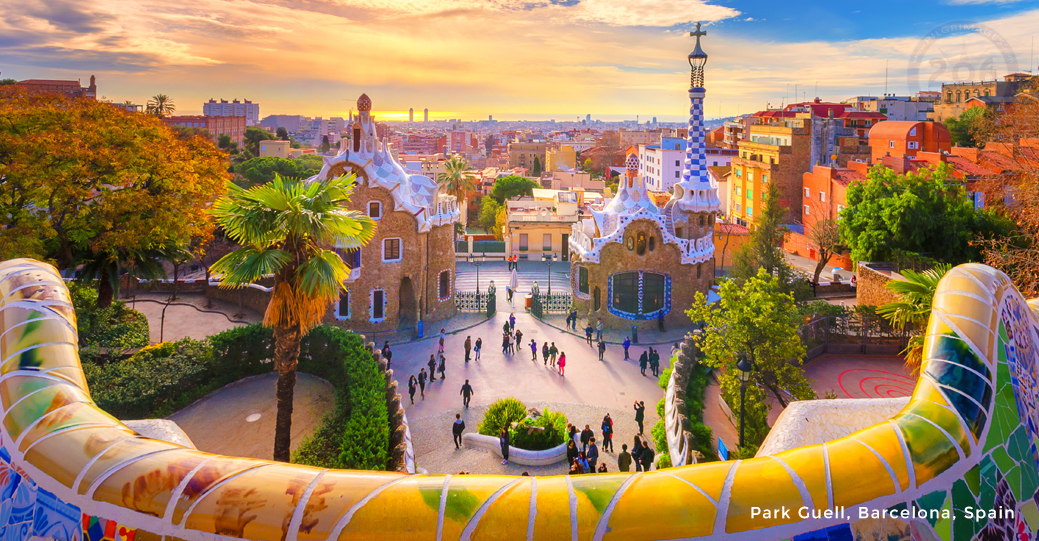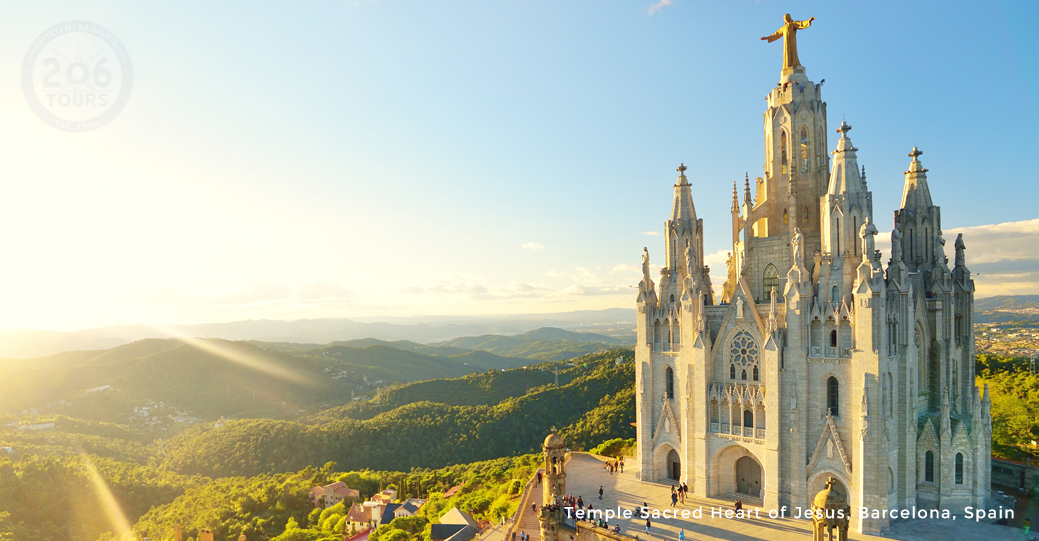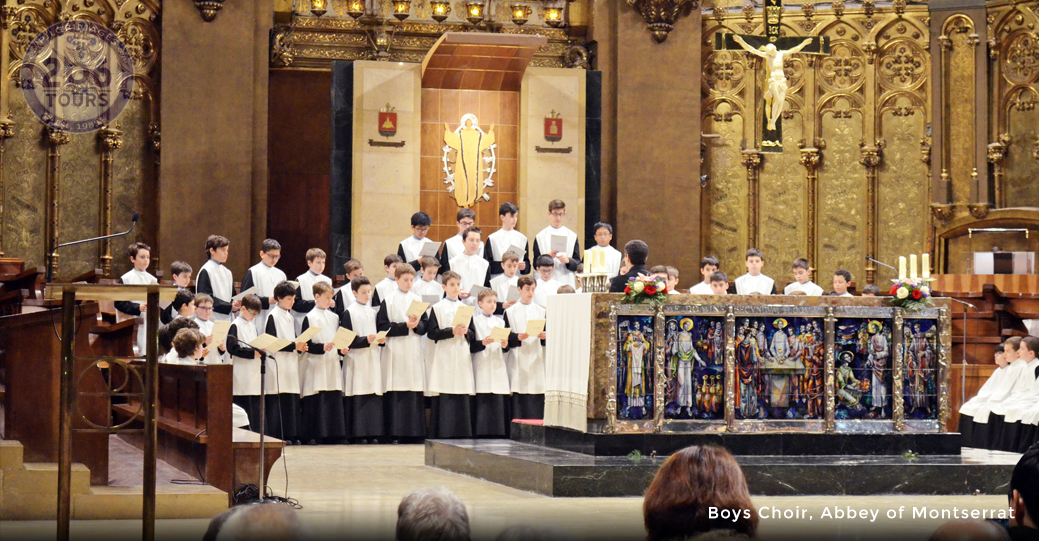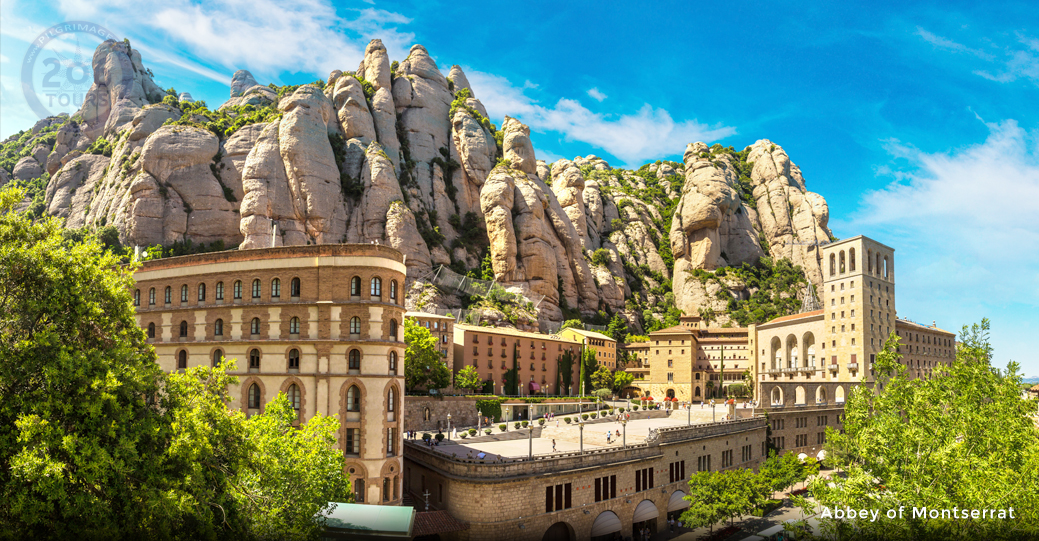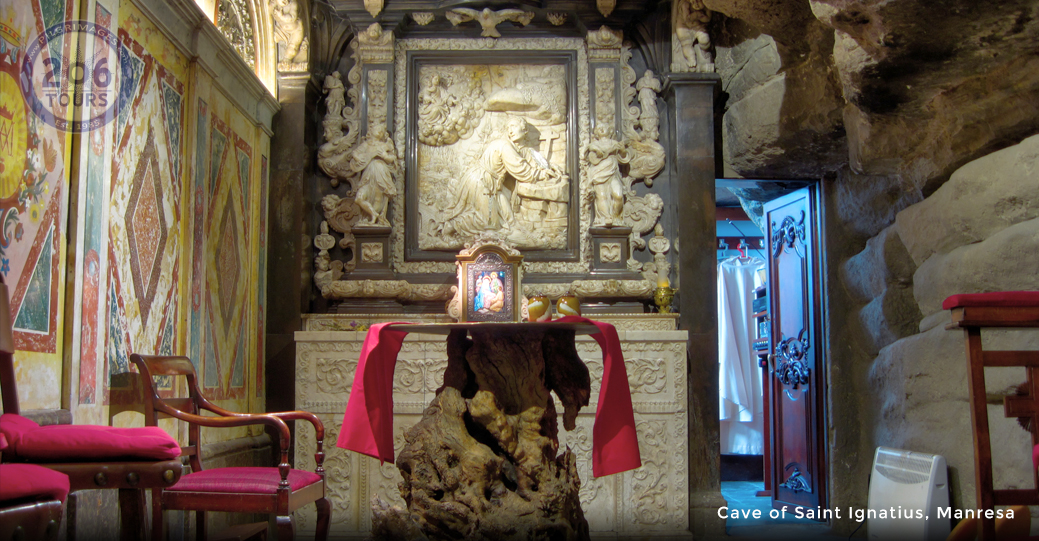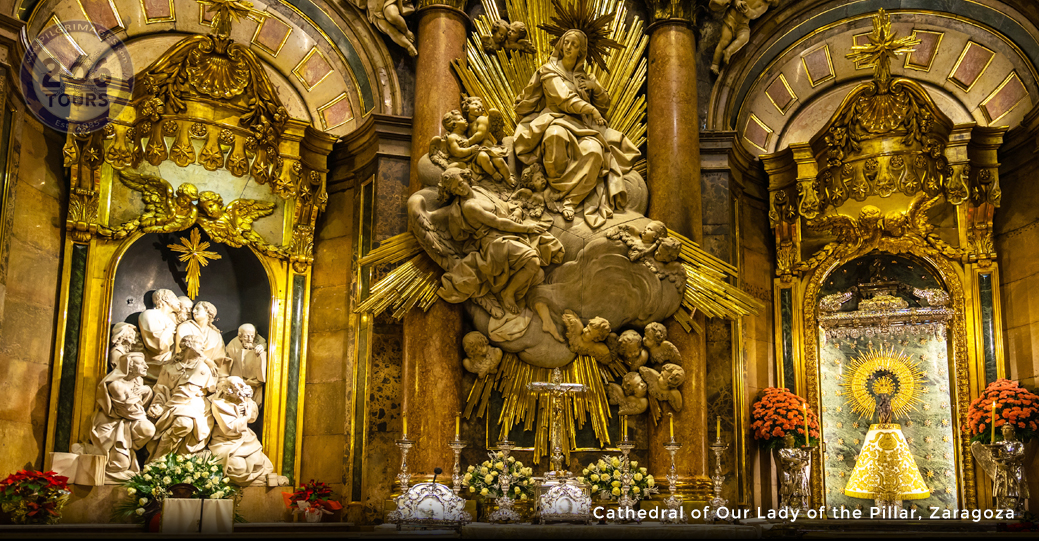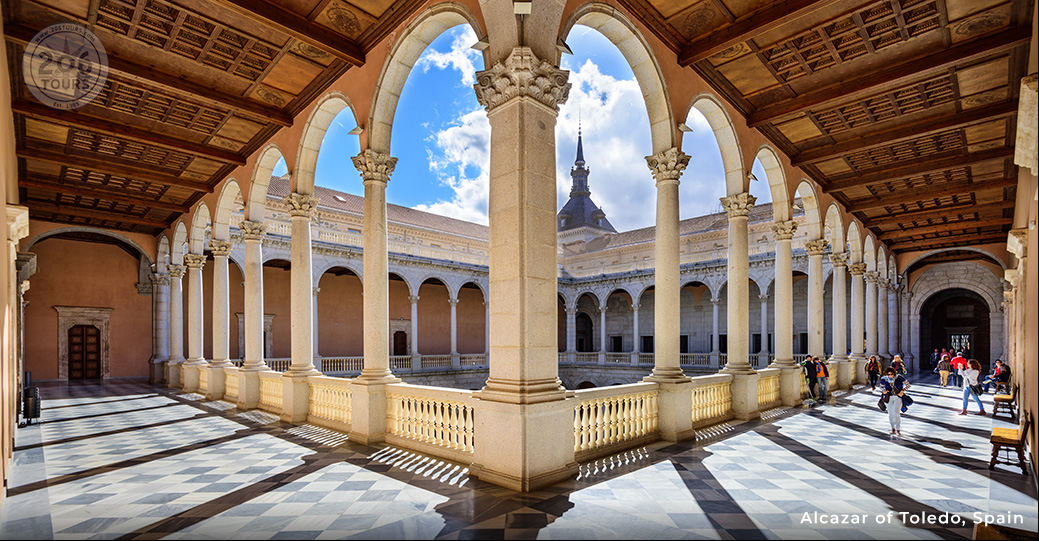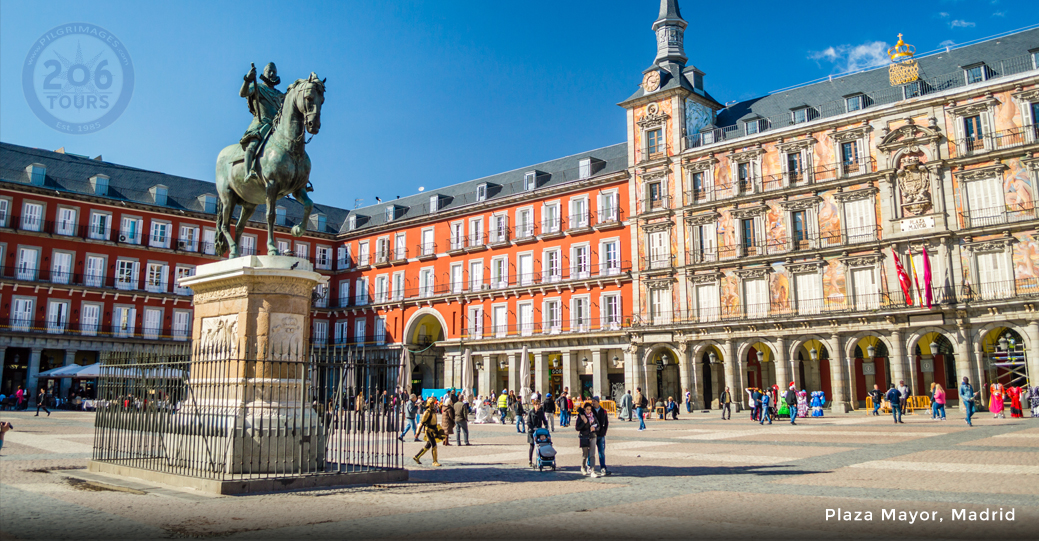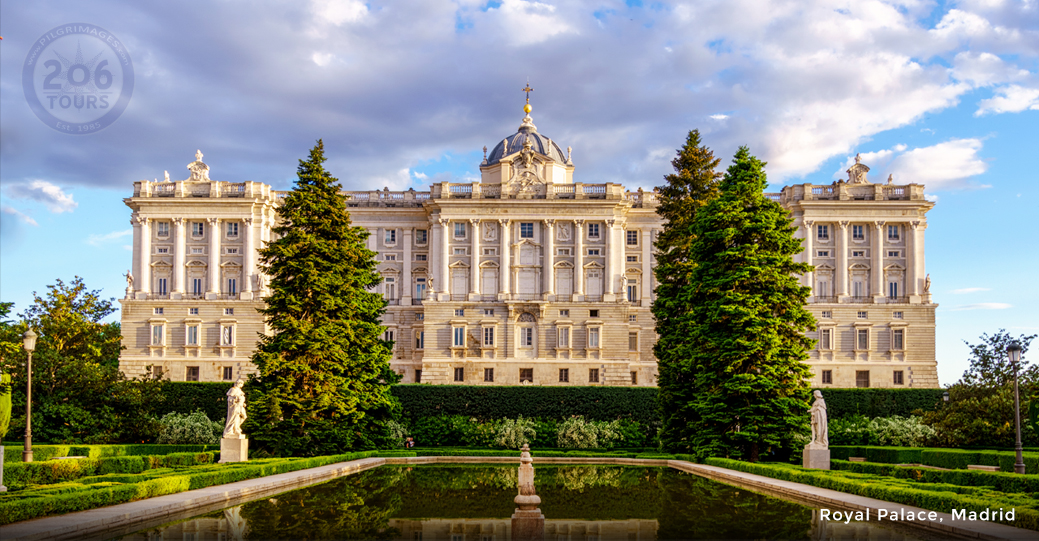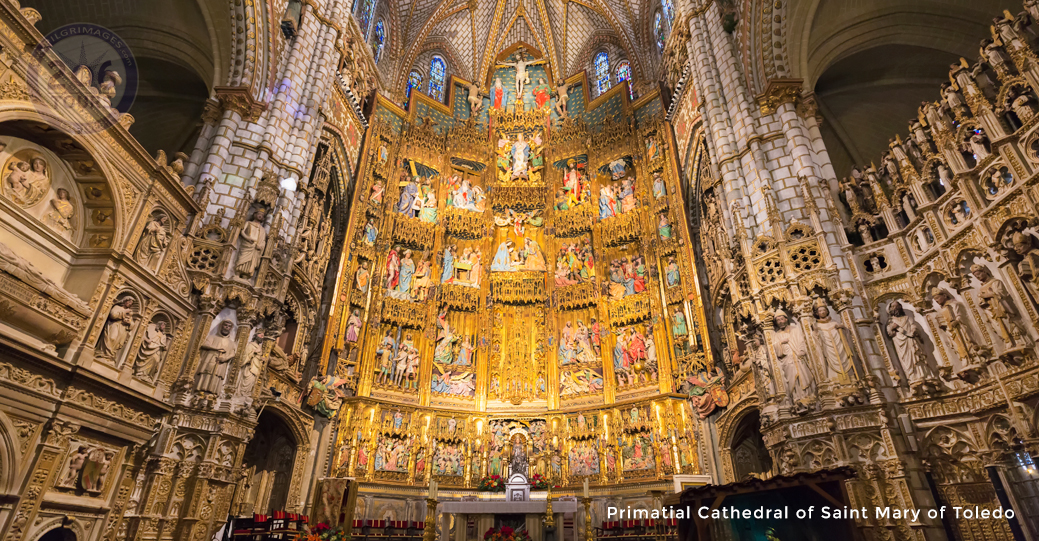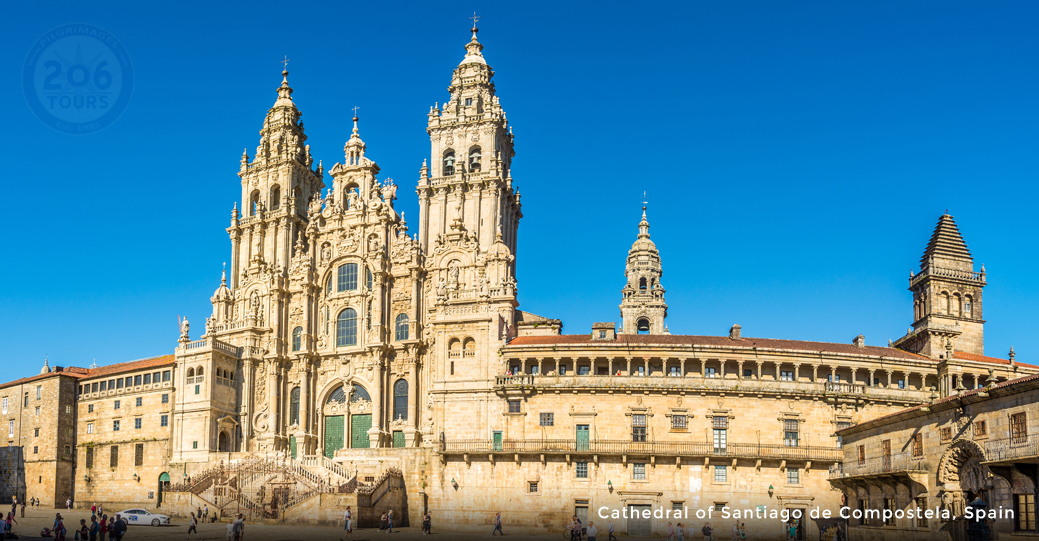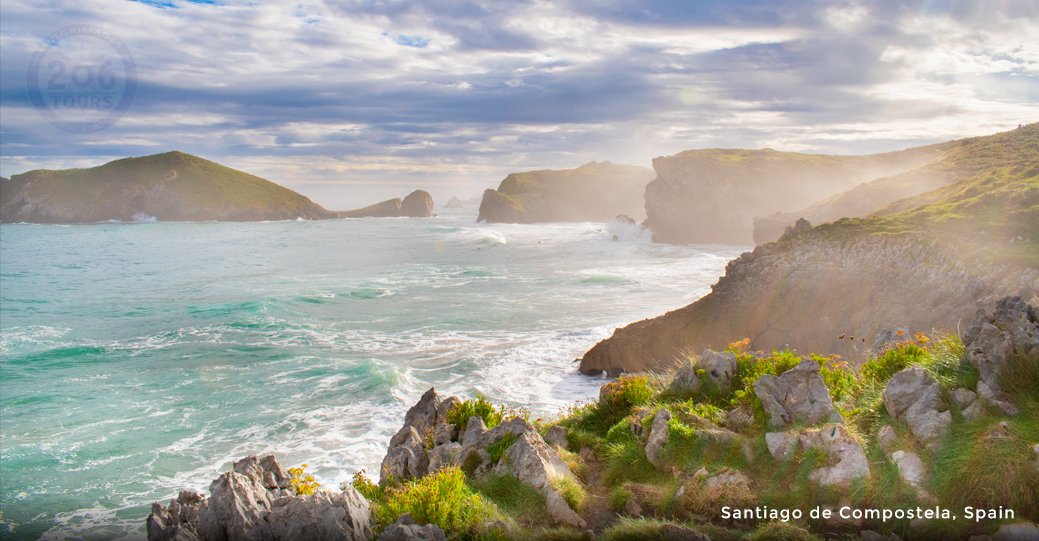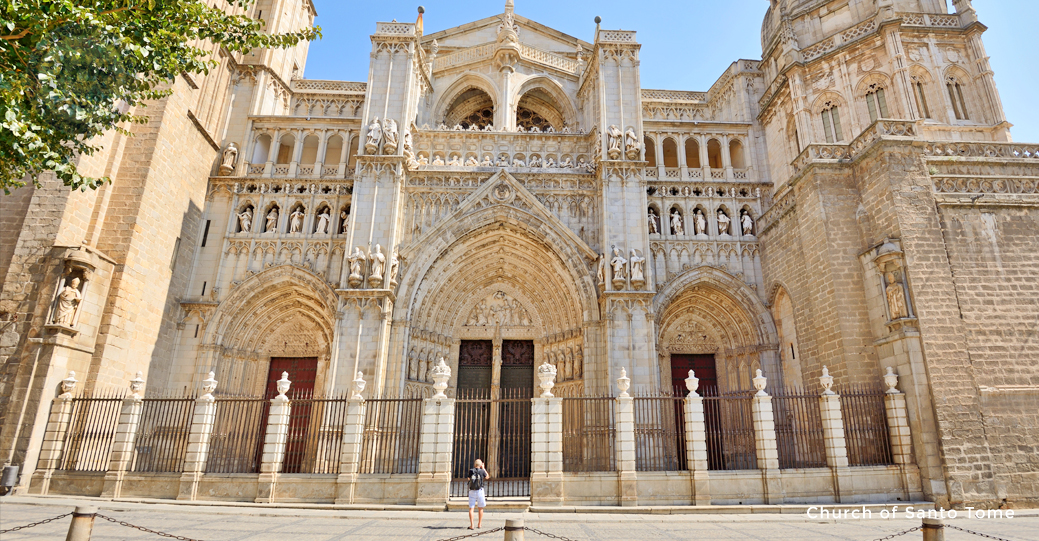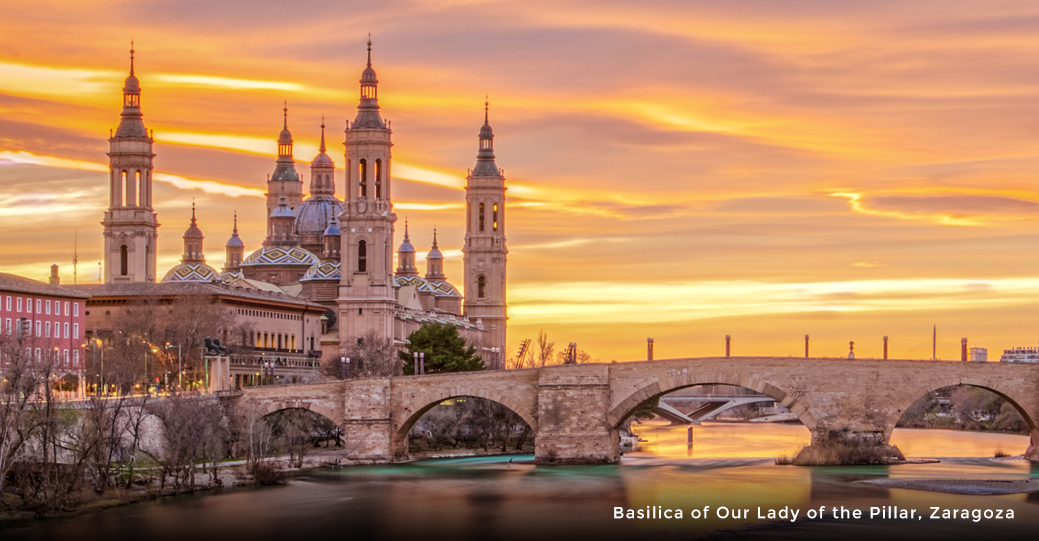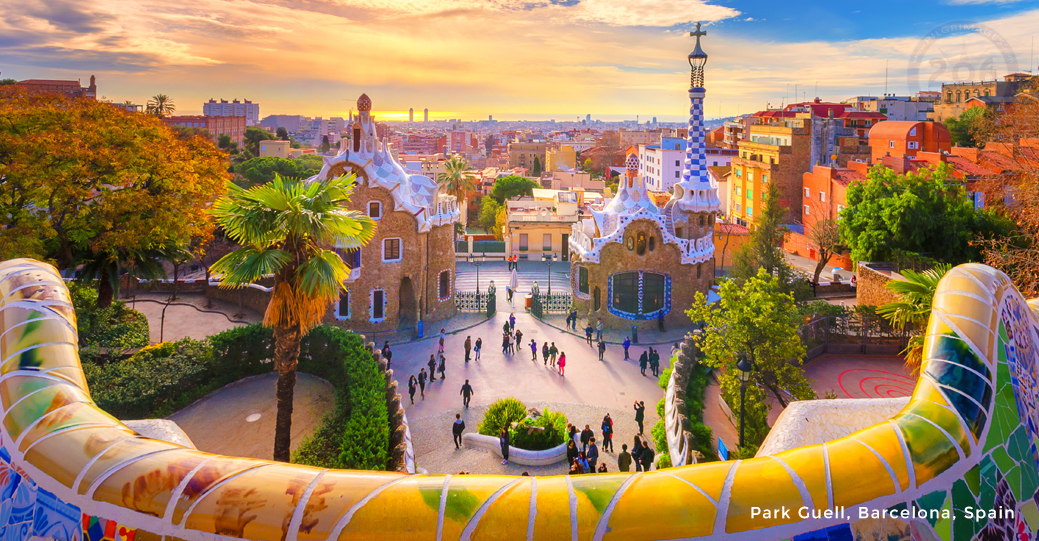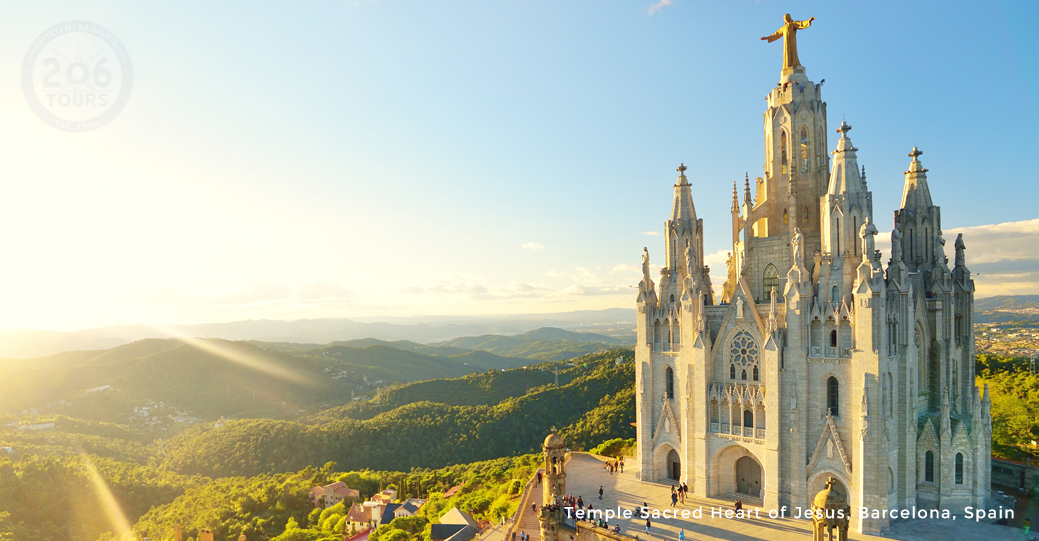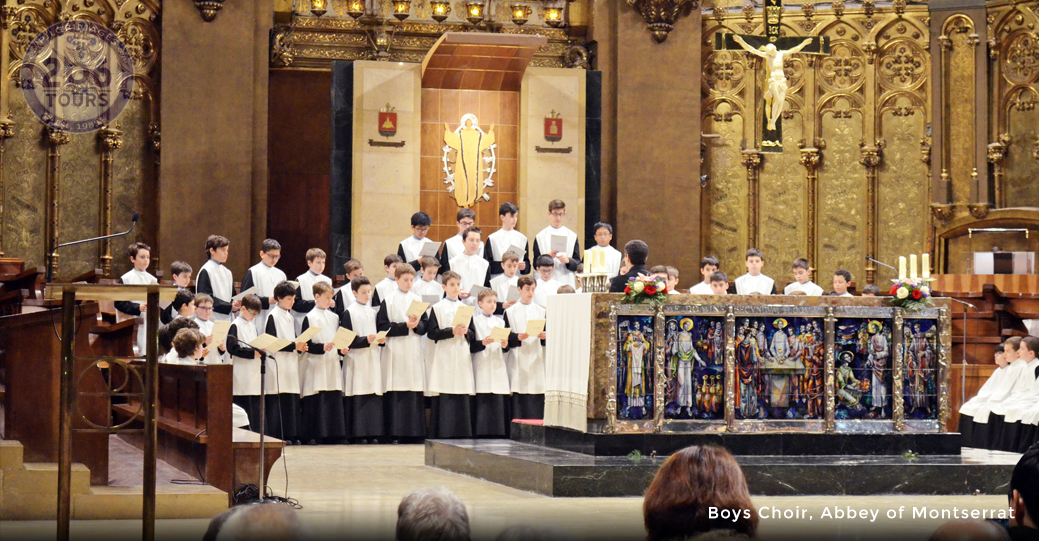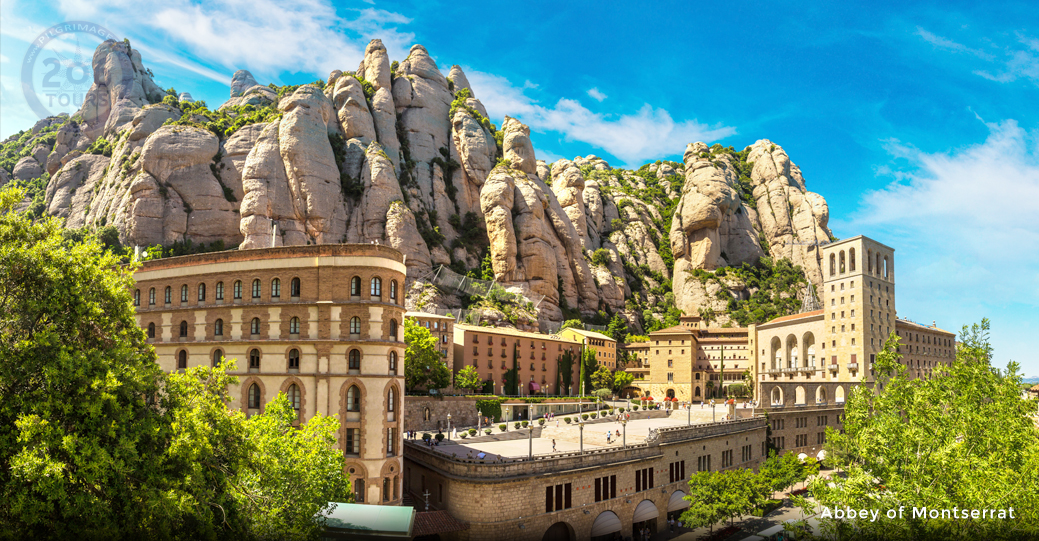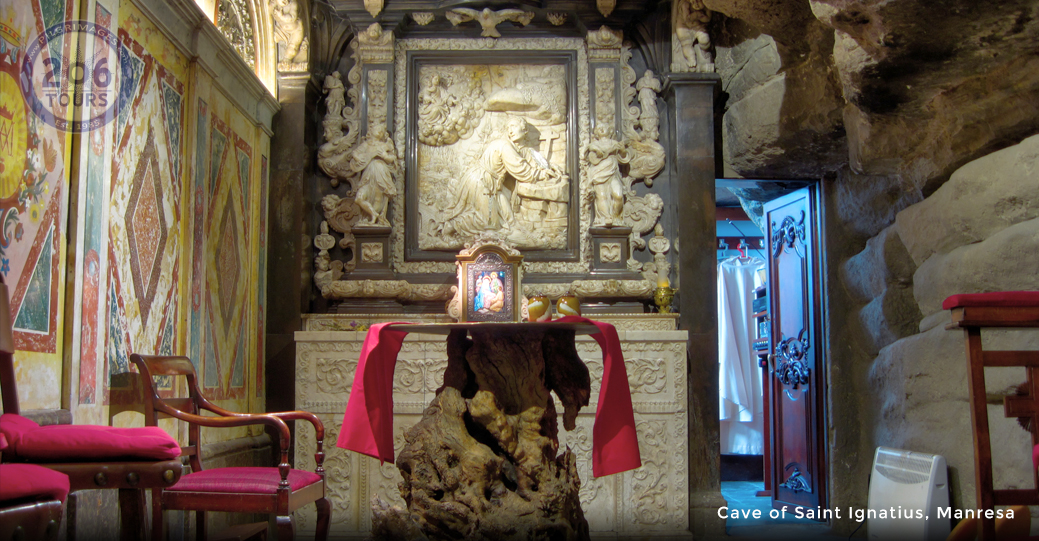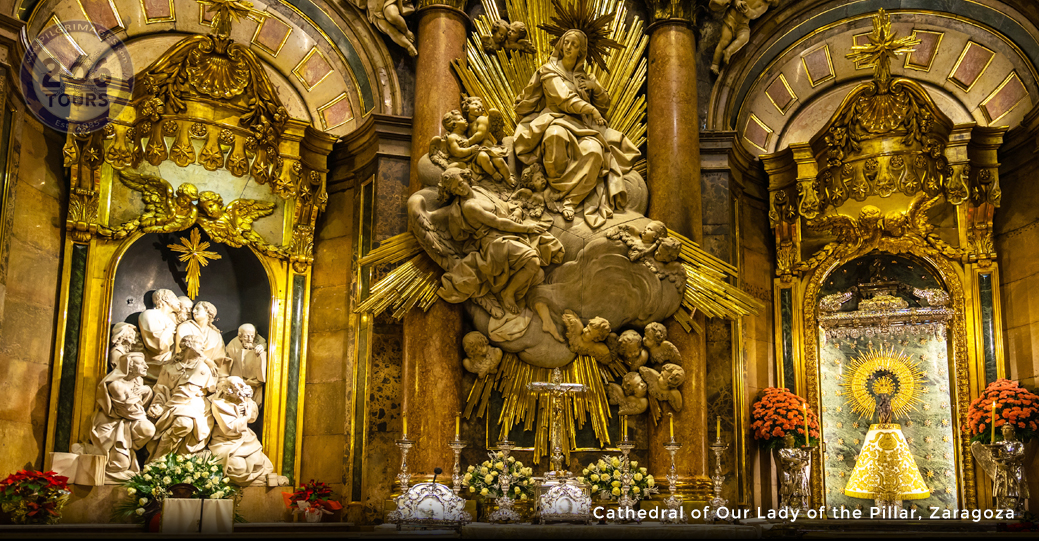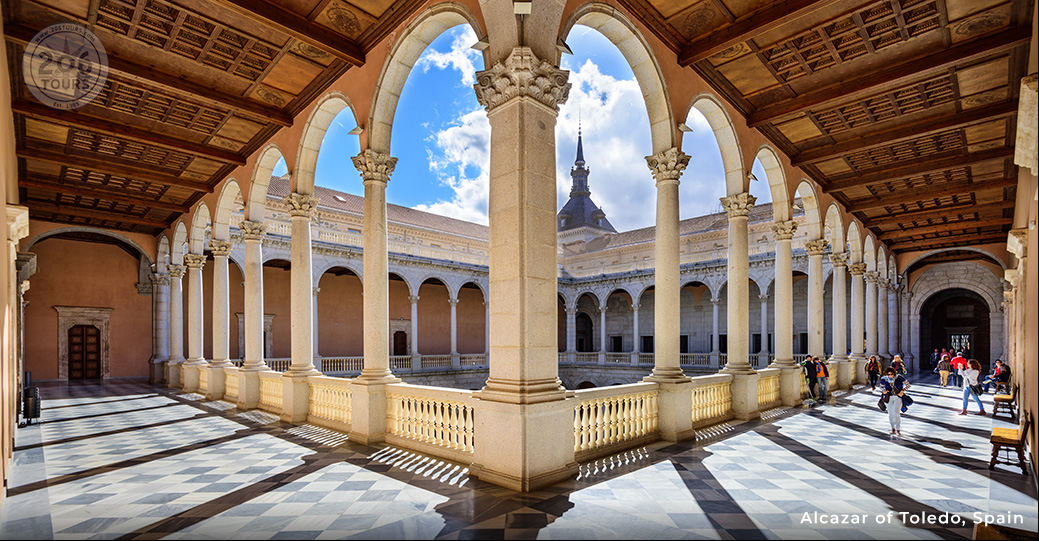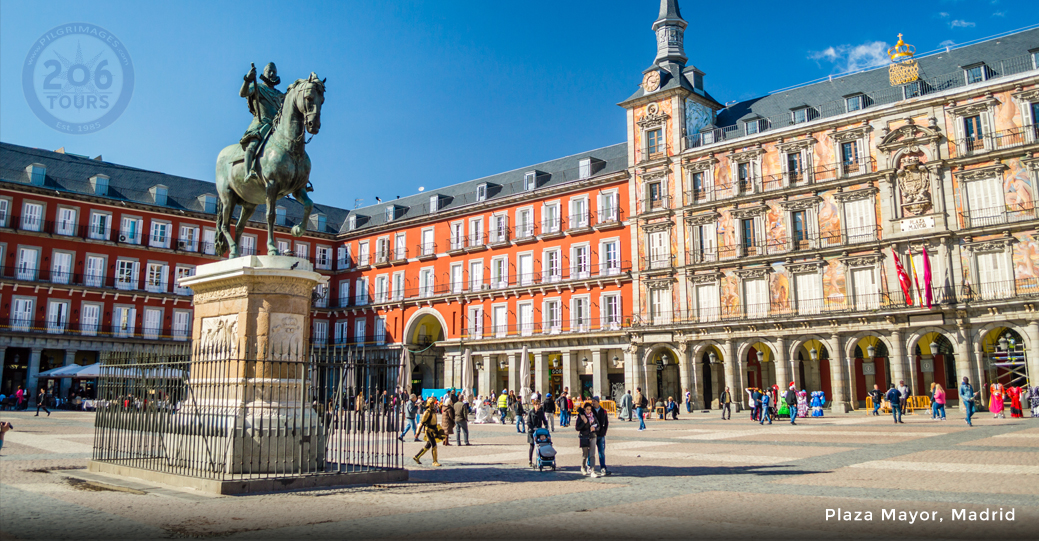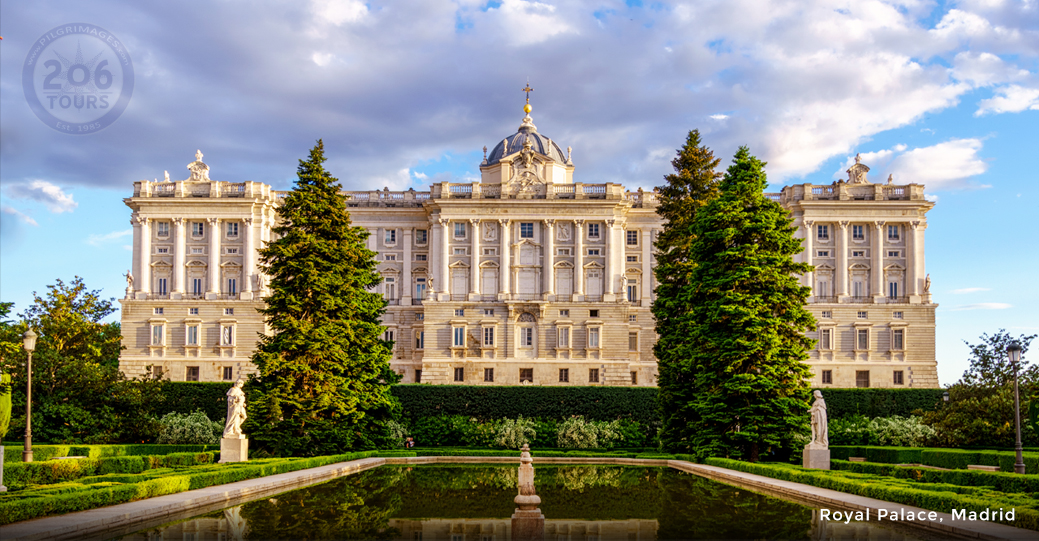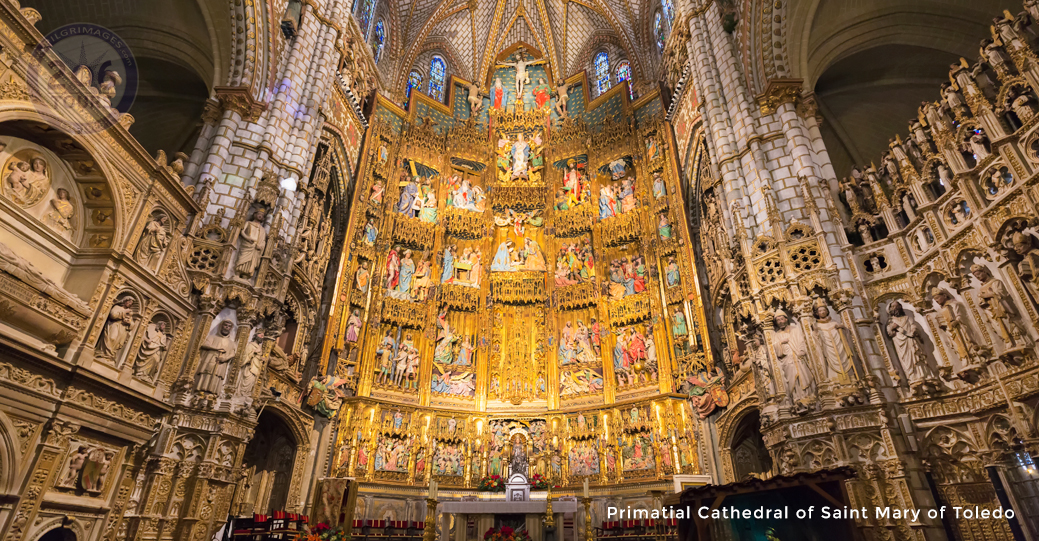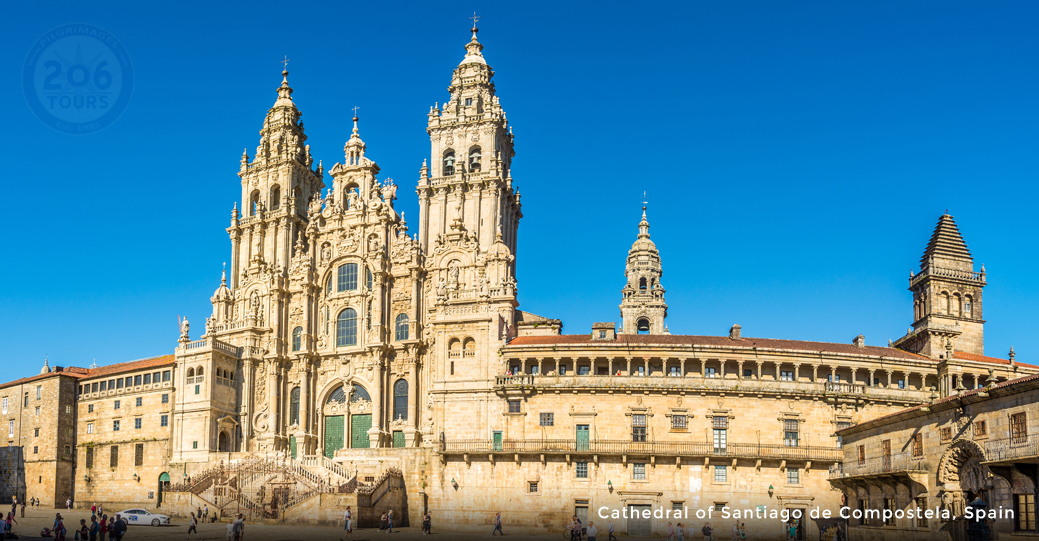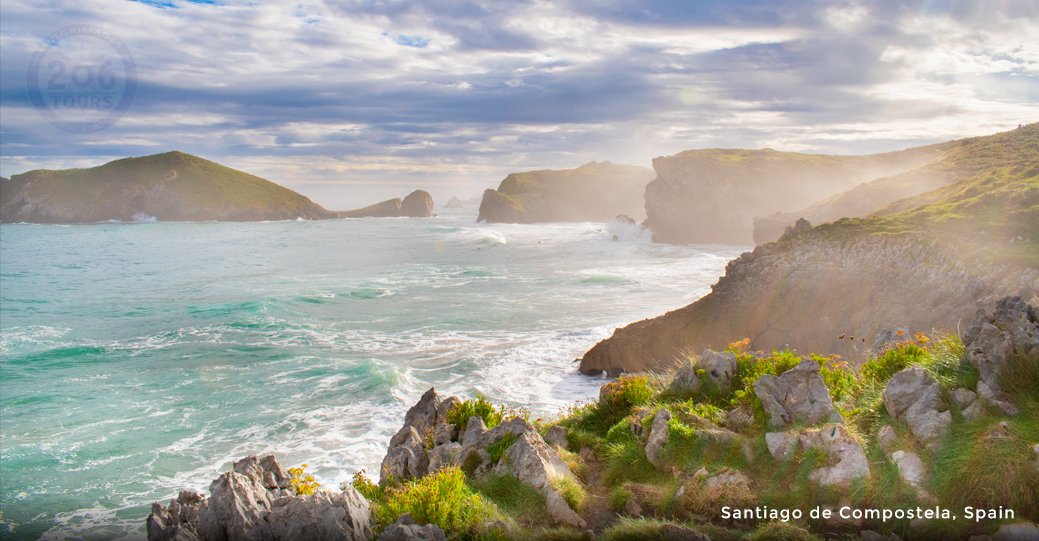 Dear Friends,
During my first pilgrimage to the Holy Land in 2008, I experienced a profound calling to the "vocation of pilgrimage." I had no idea how it would materialize or even what it really meant at the time; all I knew was that the Lord wanted me to minister to the community in this way. As my understanding deepened and the Lord's timing became clear, I discerned a ministry called "Pilgrim's Place, " which is aimed at facilitating a deepening communion with Christ on the journey of discipleship as described by the Incarnation: "If anyone wishes to follow me, he must deny himself, take up his cross daily, and follow me." (Luke 9:23) Pilgrimage allows us to discover in new and profound ways an encounter with Jesus Christ; to seek a loving relationship with Him and with one another in the fellowship of the Body of Christ; to participate in on-going and ever-deepening conversion. Every Christian desires to find the light of Christ; our mission is to bring pilgrims on an "itinerary of conversion" to places that have been illuminated by the light of Christ throughout history. According to St. Paul, pilgrimage is the calling of every Christian. We all become "strangers and sojourners" the moment we realize it is the Kingdom of God that we are seeking; not an earthly homeland but a "heavenly country." (Hebrews 11: 13-16). On pilgrimage, we have the chance to participate in sacred liturgies unique to each pilgrimage site. We are given the task to practice detachment, patience, and self-abandonment; to leave fear behind and journey towards the unknown; and to grow in self-knowledge, humility and virtue. In the words of Pope Benedict during his visit to Santiago de Compostela, Spain, in 2010, "To go on pilgrimage is not simply to visit a place to admire its treasures of nature, art, or history. To go on pilgrimage really means to step out of ourselves in orderto encounter God where He has revealed Himself, where His grace has shone with particular splendor and produced rich fruits of conversion and holinessamong those who believe." Feel free to contact me directly with any questions. It is through faith that we journey together!

Kristin Walker Piknjac "imageIf you wish to be sure of the road you are traveling, close your eyes and walk in the dark." -Saint John of the Cross-
Fr. Ben Bradshaw
& Kristin Walker Piknjac
DATES & PRICES
Any Questions? Contact us:
Piernha

Account Manager

1(800)-206-8687
Additional information
Terms & Conditions
View printable flyer

Your trip includes
Round-trip airfare from

*

All airport taxes & fuel surcharges
Centrally located hotels: (or similar)

~ 1 night | Aug 30 - 31: Hotel Ayre Caspe, Barcelona

~ 2 nights | Aug 31 - Sep 2: Hotel Abat, Montserrat

~ 2 nights | Sep 2 - 4: Hotel Catalonia Atocha, Madrid

~ 2 nights | Sep 4 - 6: Hotel Compostela, Santiago de Compostela

Transfers as per itinerary
Breakfast and Dinner daily
Wine and mineral water with dinners
Transportation by air-conditioned motor coach
Assistance of a professional local guide(s)
Sightseeing and admissions fees as per itinerary
Catholic priest available for spiritual direction
Mass daily & Spiritual activities
Luggage handling (1 piece per person)
Centrally located hotels or similar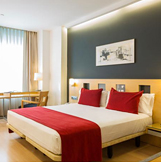 Hotel Ayre Caspe
Barcelona
1 Night
Hotel Abat
Montserrat
2 Nights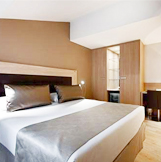 Hotel Catalonia Atocha
Madrid
2 Nights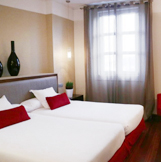 Hotel Compostela
Santiago de Compostela
2 Nights
Itinerary
Day1
August 29, 2020: Depart for Barcelona
Make your way to your local airport, where you will board your overnight flight(s). Your meals will be served on board.
Day2
August 30, 2020: Arrive Barcelona
Upon arrival in Barcelona, collect your luggage in the baggage claim area, and continue to the arrival's hall where you will be greeted by your tour guide and/or driver. Make your way to the vehicle for your transfer to your hotel. Upon arrival, you will check-in and have free time to rest and refresh or explore. This evening, you will enjoy a welcoming dinner, followed by an overnight in Barcelona.
Day 3
August 31, 2020: Barcelona - Manresa - Montserrat
This morning, your day will begin with breakfast and a sightseeing tour of Barcelona! Enjoy the stunning panoramic views of the Port of Barcelona, Montjuic, Plaza de Espana, and Plaza de Catalunya. The Port was created 2,000 years ago on the coastal area in order to protect and provide access for ships and goods. Currently, it is home to numerous walking areas, businesses, cultural and sporting events. Plaza de Espana is right outside the center of town and, was formerly known for its old bull-fighting ring. Presently, the Plaza is renowned for containing the Museum of Catalan art, situated on the side of Montjuic. Plaza de Catalunya is located in central Barcelona, and is known for its fountains and statues. Your day of touring will continue with a guided walk through the Gothic Quarter that contains remains from an ancient Roman village, including the Cathedral of Barcelona. We will continue to the Eixample quarter to visit Antoni Gaudi's stunning, unfinished Roman Catholic Basilica, La Sagrada Familia. In the afternoon, we will travel to Manresa with a visit to the Sanctuary of Saint Ignatius of Loyola and the Holy Cave where St. Ignatius lived. Continue to Montserrat, home to the miraculous Black Madonna. Arrive in time for dinner and overnight.
Day4
September 1, 2020: Montserrat
After breakfast, we visit the Shrine of Our Lady of Montserrat , located on a rugged mountainside. According to Catholic tradition, St. Luke carved the statue of the Black Madonna around 50 A.D. and brought it to Spain. While in Spain, it was hidden from the Moors and then, was later rediscovered by shepherds. In 880 A.D., the shepherds and the Bishop of Manresa were drawn to a Grotto by a bright light and heavenly music. Upon discovery of the statue of the Black Madonna in the Grotto, the Bishop of Manresa suggested that it be moved to Manresa. However, the status was too heavy that it could not be lifted. As a result, the Virgin remained in Montserrat and continued to be venerated there for centuries. As years progressed, a number of Chapels were built upon the site and in the eleventh century, the abbot-bishop Oliba founded a monastery on Montserrat next to one of these Chapels. Dinner and overnight.
Day5
September 2, 2020: Montserrat - Zaragoza - Madrid
This morning, following breakfast, your group will depart for Zaragoza. While in Zaragoza, you will have the opportunity to visit the magnificent Basilica del Pilar that was built upon the site of where Our Lady appeared to St. James. In 44 A.D. St. James the Greater was spreading the Gospel in Spain but, making very little progress and questioning his mission. According to Catholic Tradition, the Virgin Mary, who was still living in Jerusalem, bi-located and appeared to St. James the Greater to boost his morale. While inside the Basilica, you will view the pillar that was carried by angels and from atop Our Lady appeared. Following your visit to the Basilica del Pilar, you will visit La Seo Cathedral (Cathedral of Zaragoza). Formally known as the Church of San Vicente during the Visigoth period, it contains architectural elements of Gothic, Mudejar, Renaissance and Baroque styles. In addition to the famous Cathedral, Zaragoza is also known for its folklore and local gastronomy, both of which will be explored on your walking tour of the city. This evening, your group will continue on to Madrid where you will eat your dinner and enjoy a restful overnight.
Day6
September 3, 2020: Madrid & Toledo
This morning, you will awaken in the capital city of Spain! Following breakfast, you will enjoy a tour of Madrid, including the Prado Museum. This afternoon, you will depart for Toledo. Toledo is a city set upon a rocky mound that is isolated on three sides by a looping gorge of the Rio Tajo. It is known as the City of Three Religions or Cultures because the Christians, Jews, and Moors have lived peacefully in this city for centuries. Each inch of this outcrop has Churches, synagogues, mosques and houses heaped upon one another in a haphazard spiral in which the cobbled lanes infiltrate with its best efforts. During your time in this city, you will view the some of the grandest treasures such as, the glorious Gothic Cathedral that was built upon the Great Mosque of Toledo. Visit La Iglesia de Santo Tome, best known for housing El Greco's most famous painting and the Sinagoga del Transito, known for its impeccable stucco inscriptions. Additionally, you will visit a number of monuments such as La Puerta de Bisagras, La Puerta del Cambron, La Puerta del Sol and many others. Your day will culminate with a return transfer to Madrid where you will enjoy dinner and an overnight.
Day7
September 4, 2020: Madrid - Astorga - O' Cebreiro - Santiago de Compostela
Today, you will depart Madrid and head towards the city of Santiago de Compostela. While enroute, you will make a stop in Astorga, with a visit to the Bishop's Palace built by Antonio Gaudi, which holds the Museum of El Camino. Later this afternoon, you will enter Galicia, by way of the city, Lugo. Your first stop will be to O Cebreiro, the first village in the region of Lugo and nestled in the mountains at an altitude of 1,300 meters. While in O Cebreiro, you will have the opportunity to view the iconic palloza styles houses, and the site of a Eucharistic Miracle that occurred in the year 1300. In the evening, you will proceed to Santiago de Compostela for your dinner and overnight.
Day8
September 5, 2020: Santiago de Compostela
This morning, you will walk a few miles of El Camino, and immerse yourselves in the fragrant eucalyptus groves and experience the breathtaking scenery. Later this morning attend the International Pilgrim Mass at the Cathedral of St. James. After Mass and there will be free time for lunch and visit the Cathedral of Santiago. Formed by Galician granite, this Cathedral is one of the finest architectural examples in Europe as it encompasses Romanesque, Gothic and Baroque styles. Additionally, the Cathedral contains numerous and valuable pieces of art that truly captivate the eye. Upon entering the Cathedral, tradition will lead, as you will hug the dazzling statue of St. James. Following this intimate embrace, you will descent into the crypt where the Patron Saint of Pilgrims' relics are kept. After that, you will enjoy a sightseeing tour of the city. Some stops on your tour include the Obradoiro Square, Fonseca Palace, Gemirez Palace, Franco Street, and much more. Your evening will be free to spend at your leisure until a final dinner with your group. You will spend a final overnight in Santiago de Compostela.
Day9
September 6, 2020: Return Home
Your last day in Spain will begin with breakfast at your hotel, followed by a transfer to the Santiago Airport for your return flight (s) home. You will say "hasta luego" (see you later) to your new friends made on this journey.
*206 Tours Disclaimer:
Though every effort will be made to follow the itinerary, it should be considered as an indication, rather than a contract of places to be visited. Occasionally local religious holidays, national days, weather, traffic conditions and other events may necessitate changes in the sequence of visits or the missing of certain visits.
Why buy "With Airfare" from 206 Tours
1000's of flights are being cancelled. 206 Tours will assist getting you to your destination.
Your transfer will be waiting for you upon arrival, even if your flights are rescheduled.
In the event your tour is not operating we will refund you all your money back or provide a full credit
Your seats will be assigned according to your request (most online fares do not include seat assignment appox. $300)
If you need to travel few days prior or stay few days later, make a stop-over, we will arrange it for you.
If you do not buy Airfare from 206 Tours
With many flight cancellations and overbookings, we feel that you should know:
If your flight is cancelled - 206 Tours will not be able to assist you.
In order to guarantee your arrival and departure transfer, we need your detailed flight arrival / departure by 45 days prior, Any changes within 45 -3 days prior, additional transfer cost may apply.
For changes in arrival / departure within 3 days of departure, we will not be able to rebook your transfer and you will need to make your own way to / from hotel or airport at your own cost
Often times low online fares, do not include seat assignments ($300 approx.). It will be a challenge to get a good seat assigned at the airport.
If you book your own airfare, travel insurance provided by 206 Tours will not reimburse expenses caused by your flight changes.
Book your trip now
$400 Deposit is due at the time of Registration
Options & Upgrades
*All pricing is per person
Single Supplement / Private Room Upon Request
Business Class Trans-Atlantic (One-Way) Upon Request
Business Class Trans-Atlantic (Round-Trip) Upon Request
Pre Stay - Overnight Hotel & Breakfast
*All pricing is per person
()
()
()
Would like to stop over in Europe?
Let us know at time of registration, we will reschedule your airline reservations pending availability at no additional fee (these options will be available to you when you register online). Let us know if you need assistance with pre or post stay at hotel. Simply Contact 206 Tours: 800-206-TOUR (8687) or sales@206tours.com
Options and upgrades
Options & Upgrades
*All pricing is per person
Single Supplement / Private Room Upon Request
Business Class Trans-Atlantic (One-Way) Upon Request
Business Class Trans-Atlantic (Round-Trip) Upon Request
Pre Stay - Overnight Hotel & Breakfast
*All pricing is per person
()
()
()
Earn a Free Trip
For groups of 20 or more, you may choose your own departure and earn FREE trips.
contact us
Would you like to arrive
earlier or stay later?
Let us know at time of registration, we will reschedule your airline reservations pending availability at no additional fee (these options will be available to you when you register online). Let us know if you need assistance with pre or post stay at hotel. Simply Contact 206 Tours: 800-206-TOUR (8687) or sales@206tours.com
Contact Us
Any questions? Contact Us:
Piernha

Account Manager

1-800-206-Tour (8687)