Cathedrals, Chateaus & Candlelight Processions
Pilgrimage to Lourdes & Other Shrines of France
Spiritual Director: Fr. Joseph O'Keefe
Spiritual Director: Deacon Ed Horneman
Group Coordinator: Diane Horneman
September 17 - 28, 2023
DH091823
Cathedrals, Chateaus & Candlelight Processions
Pilgrimage to Lourdes & Other Shrines of France
Spiritual Director:
Fr. Joseph O'Keefe
Spiritual Director:
Deacon Ed Horneman
Group Coordinator:
Diane Horneman
September 17 - 28, 2023
DH091823
Paris · Normandy Beaches (Lisieux)· Lisieux · Mont Saint Michel · Chartres · Chambord · Chenonceaux · Nevers · Rocamadour · Lourdes
slider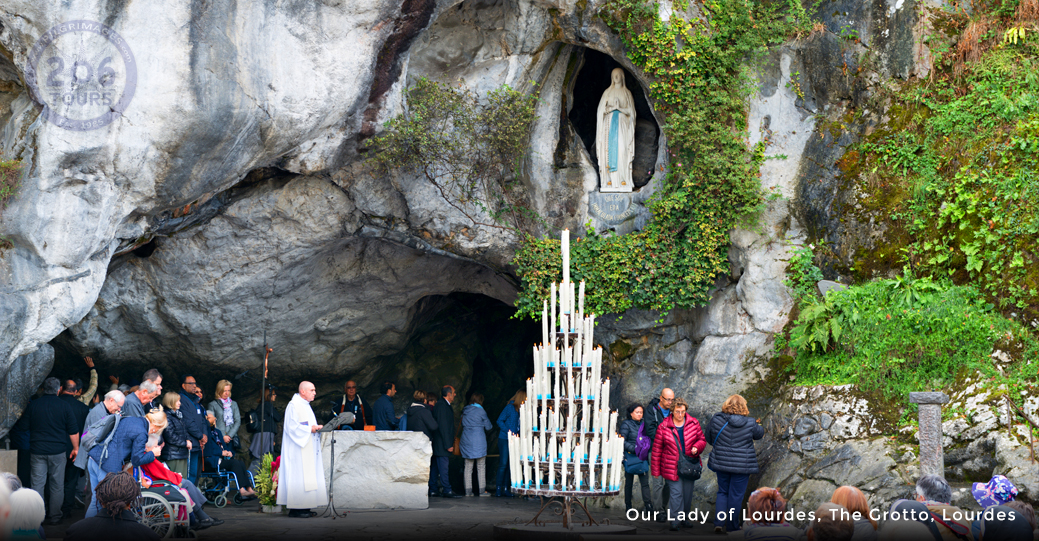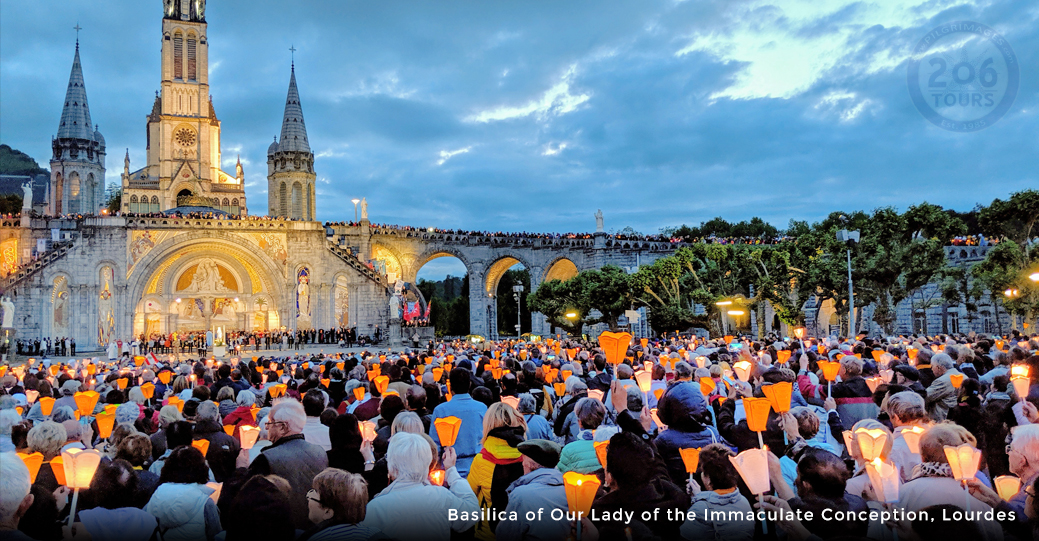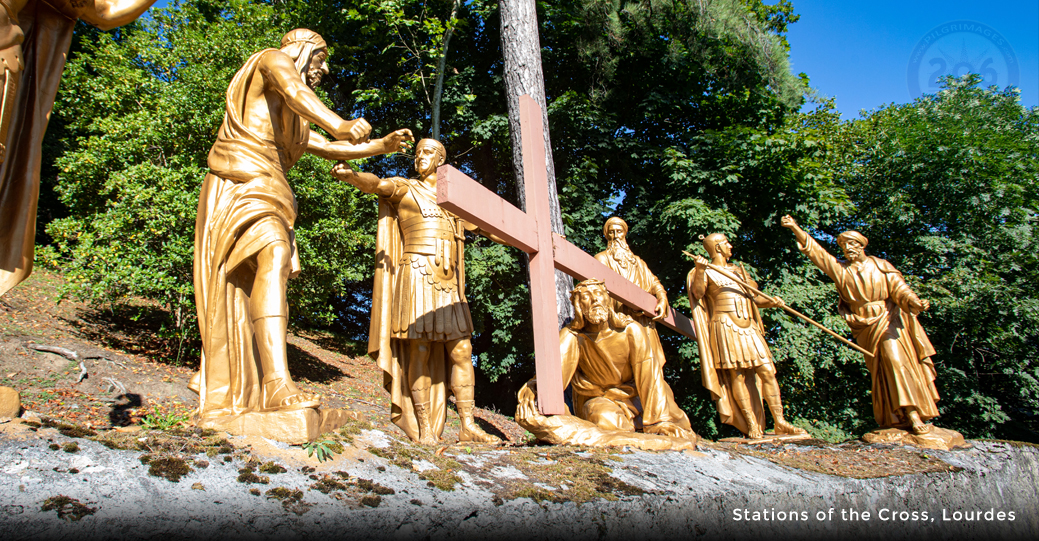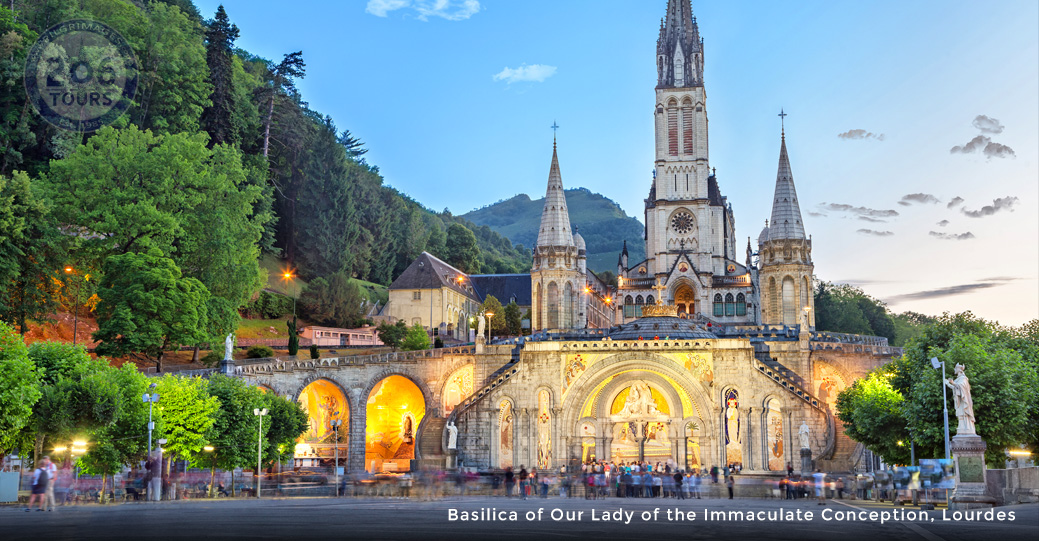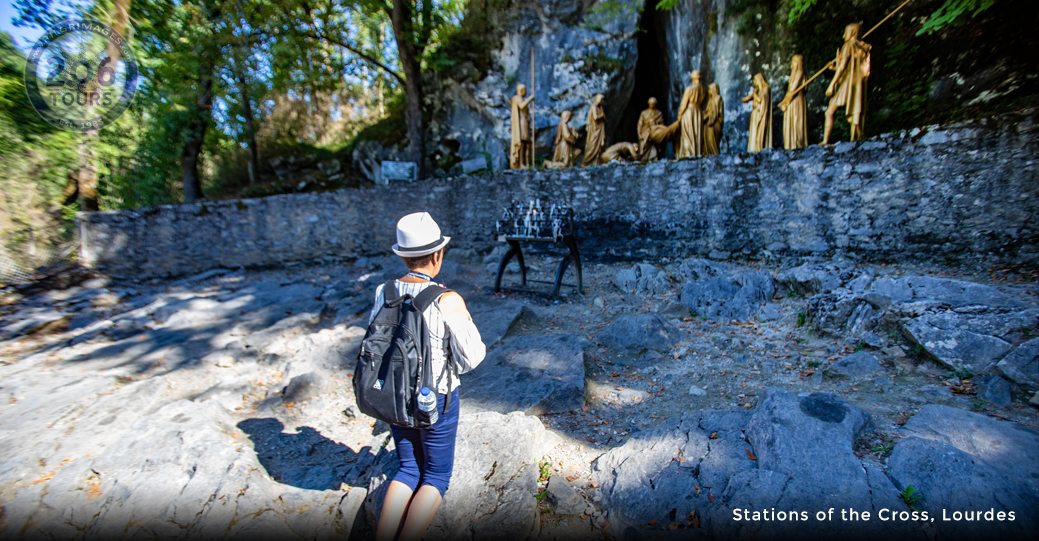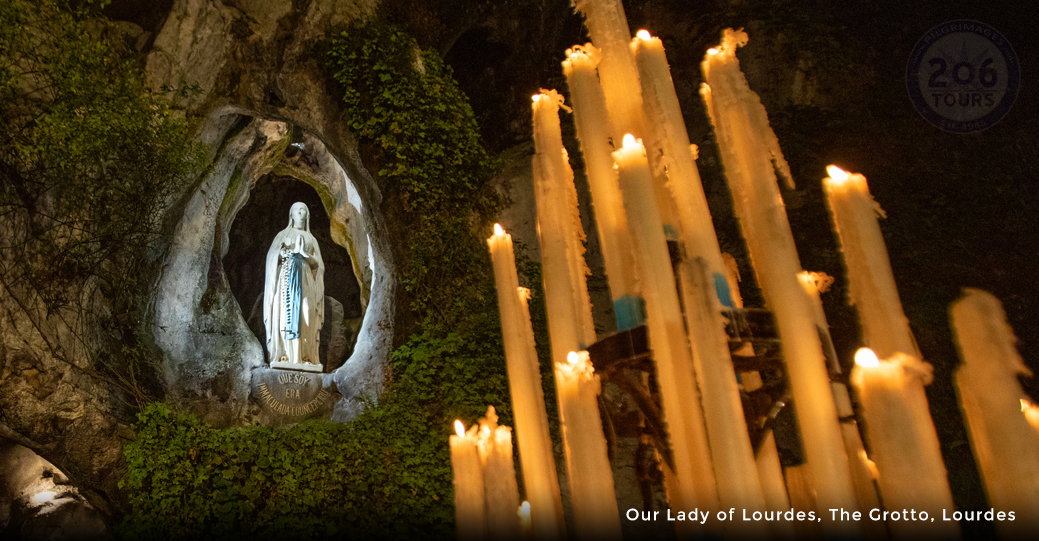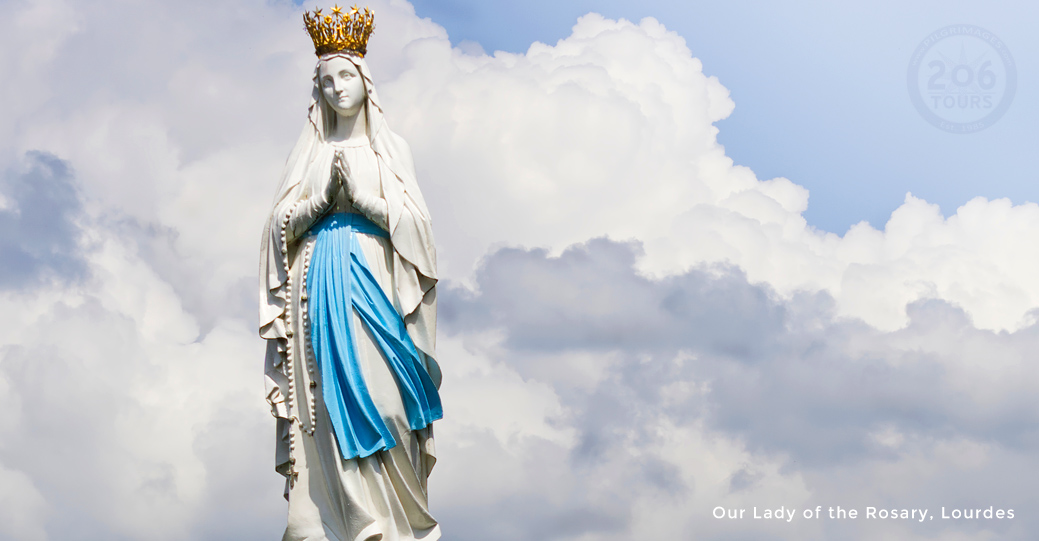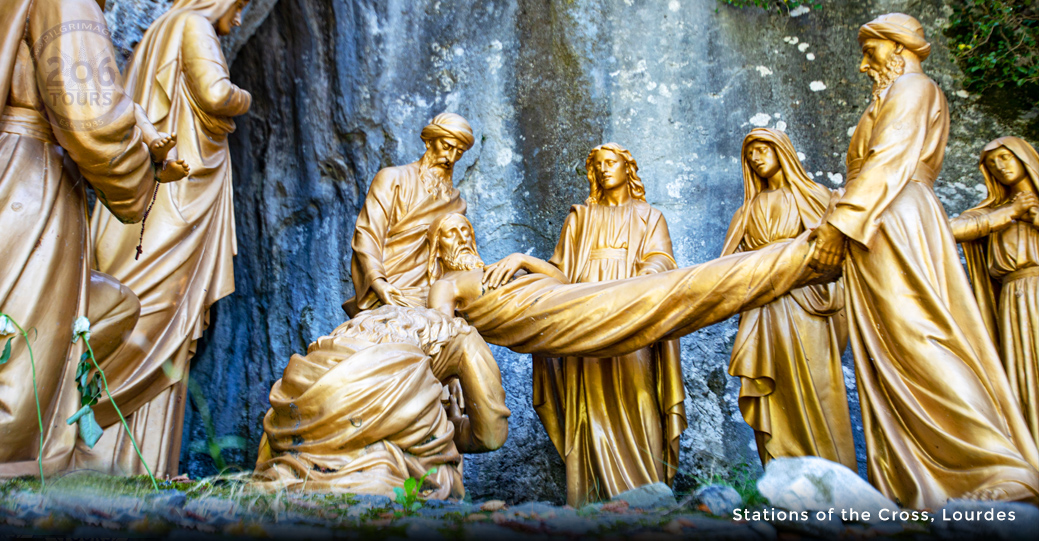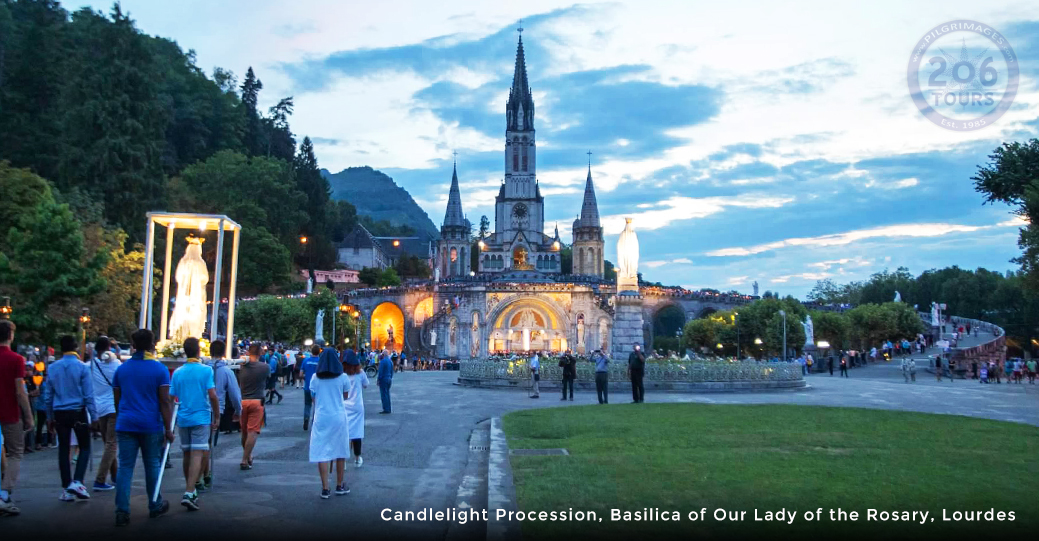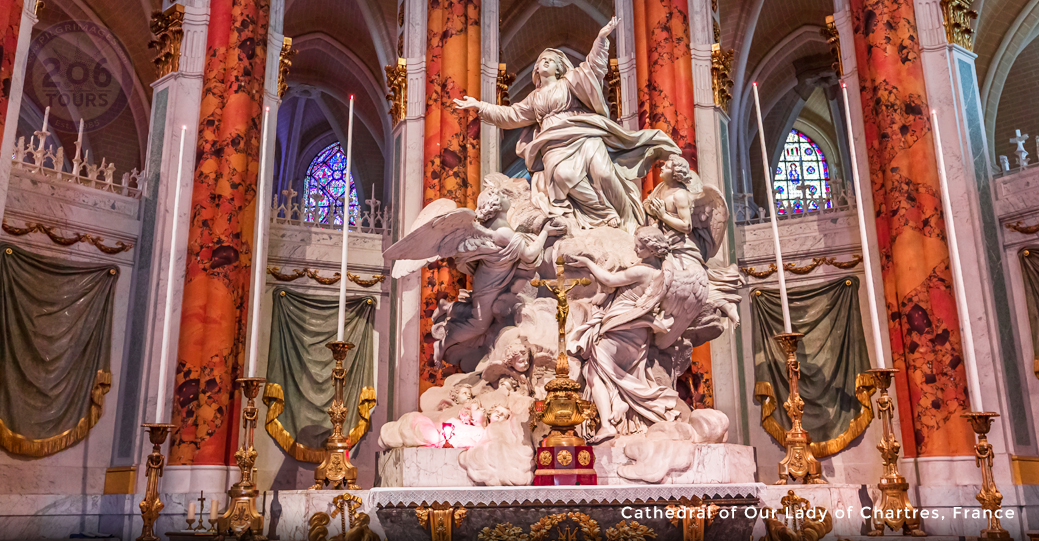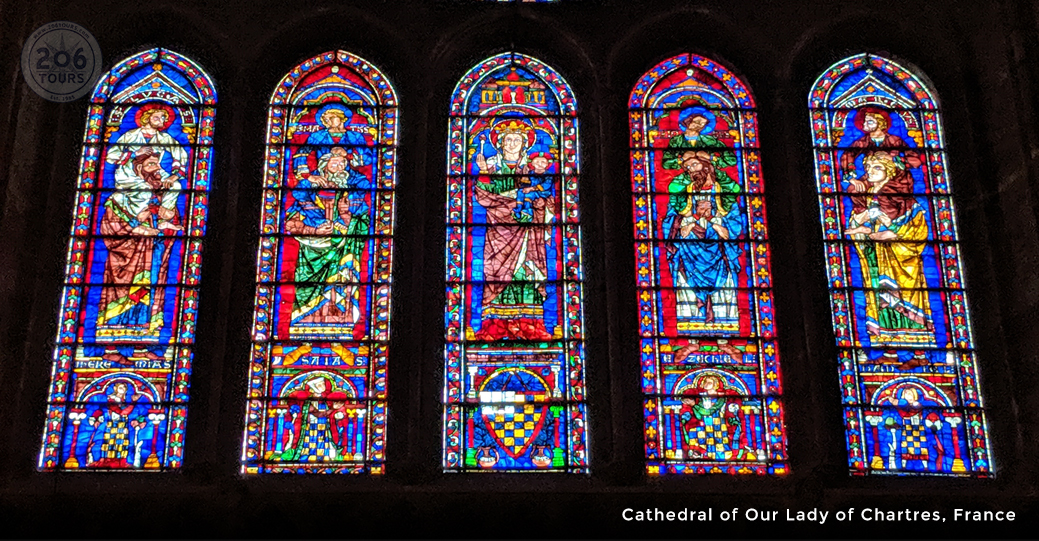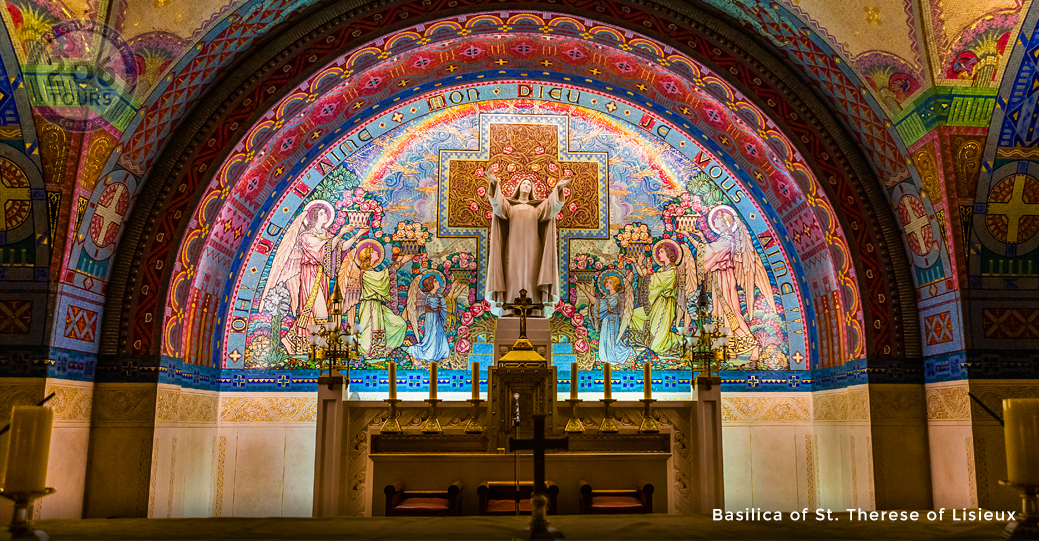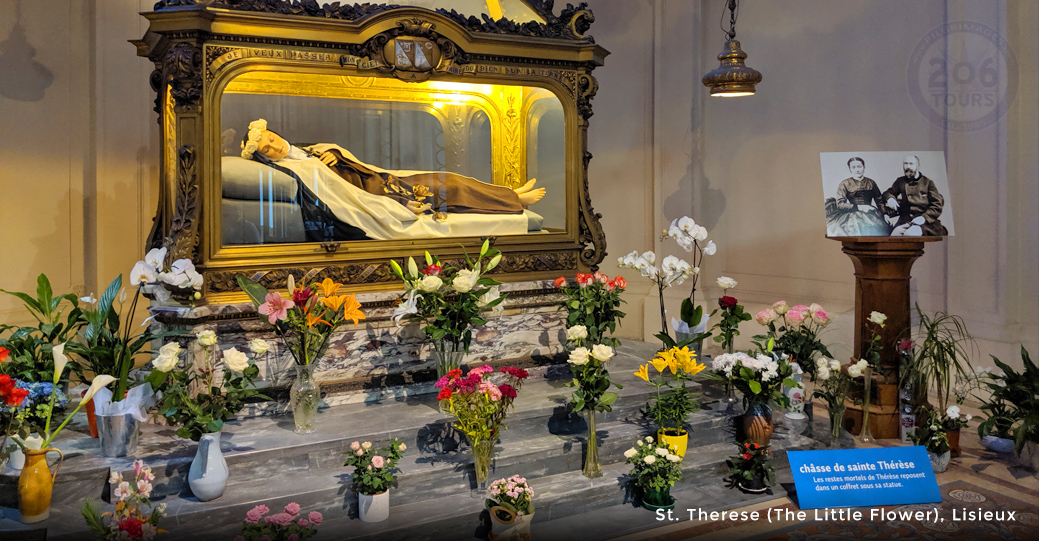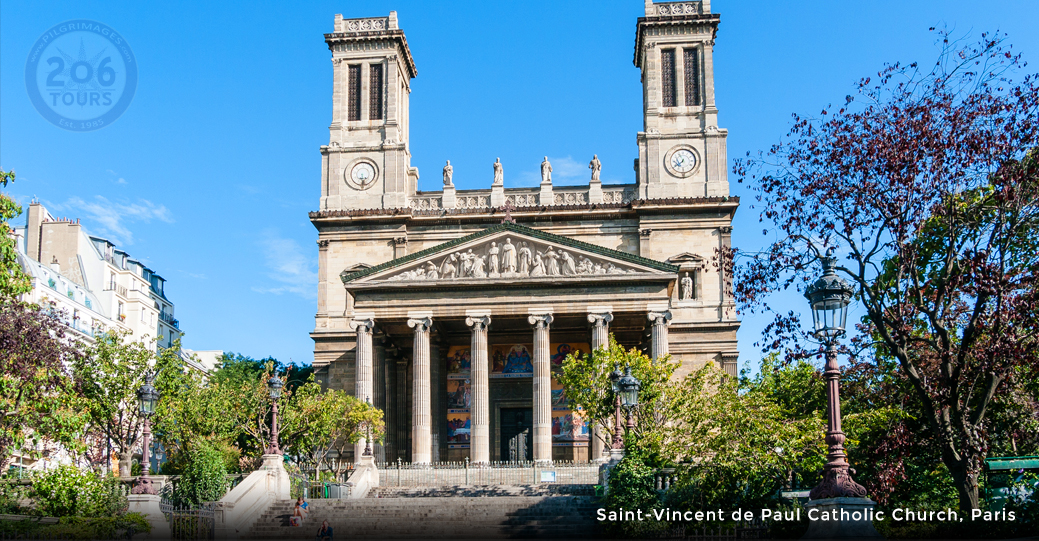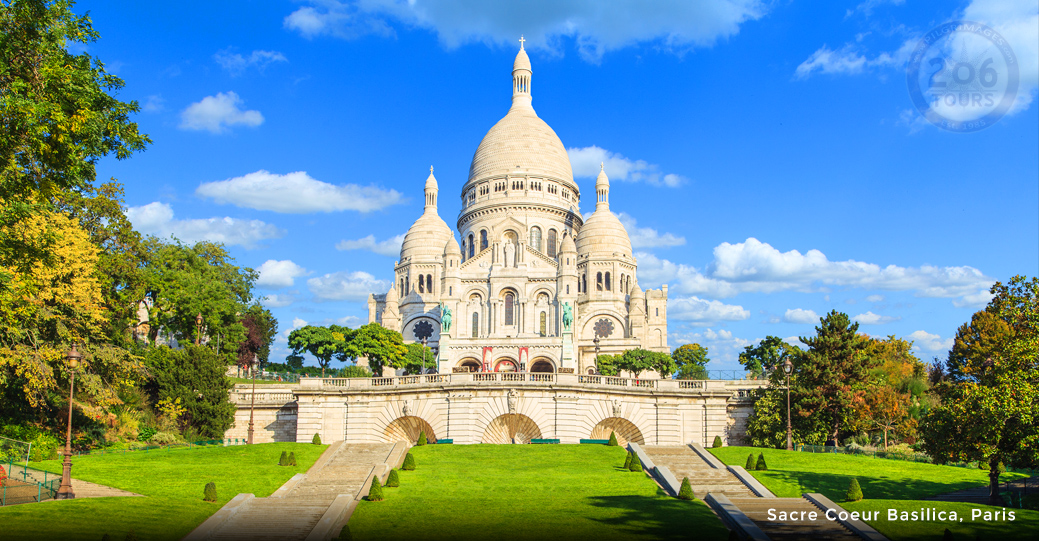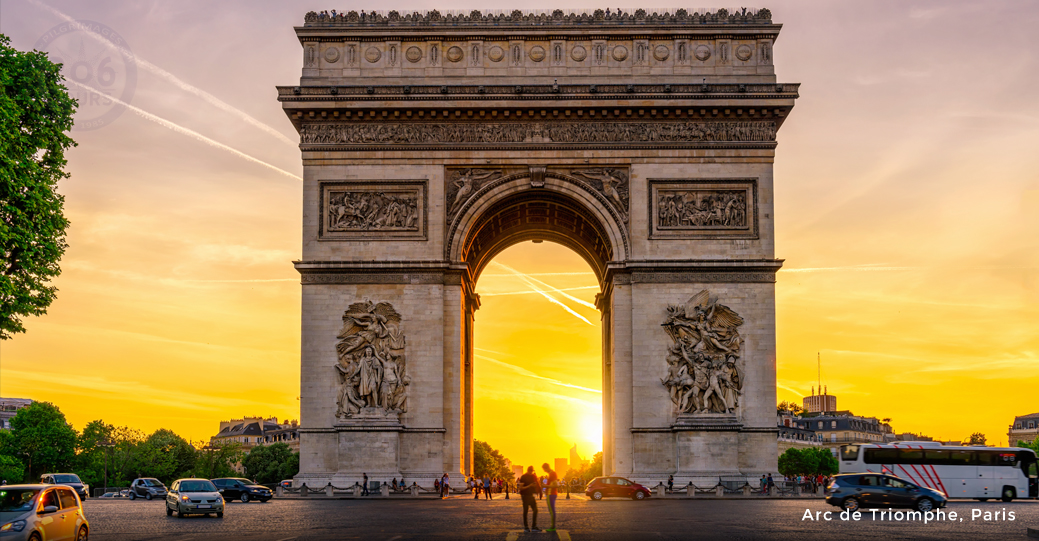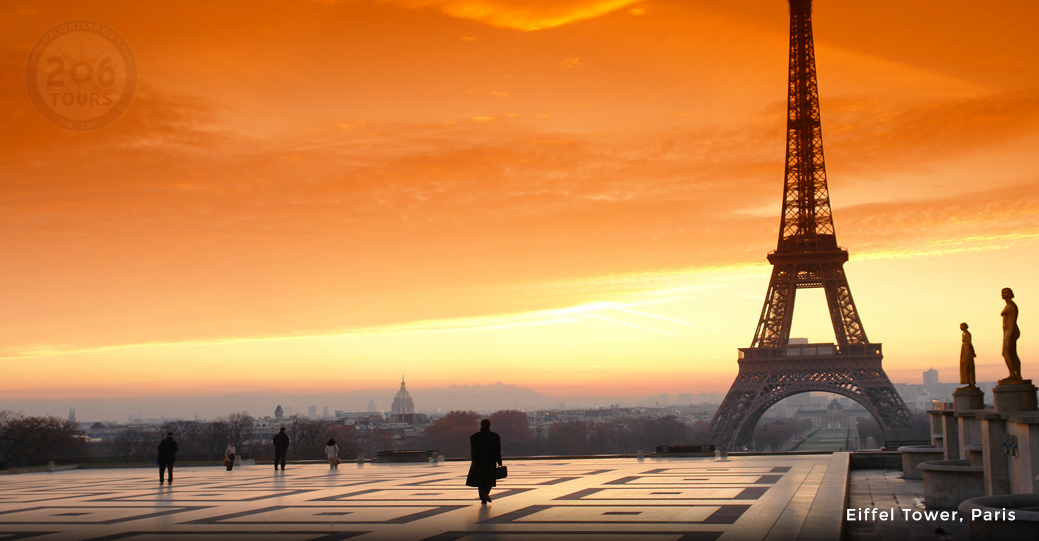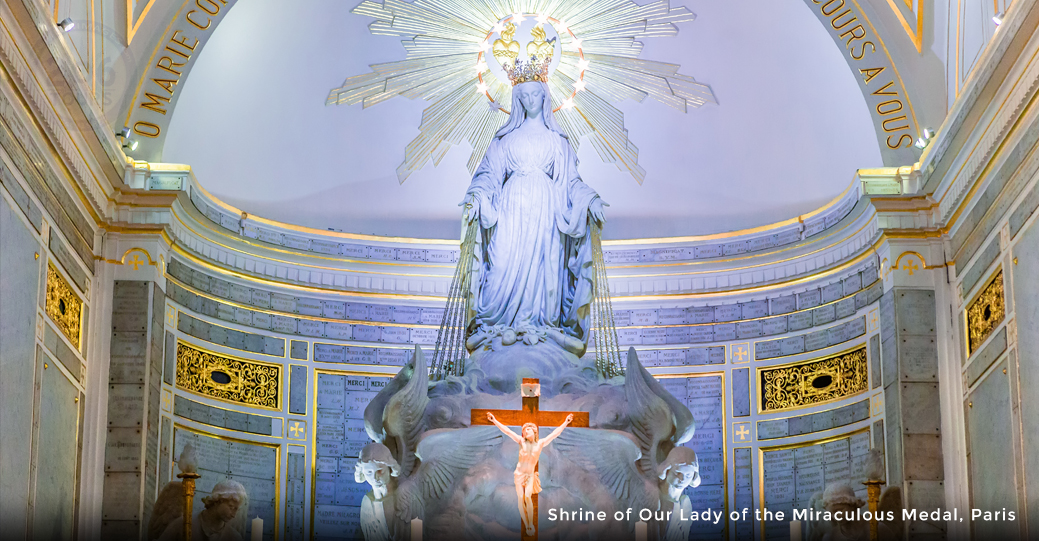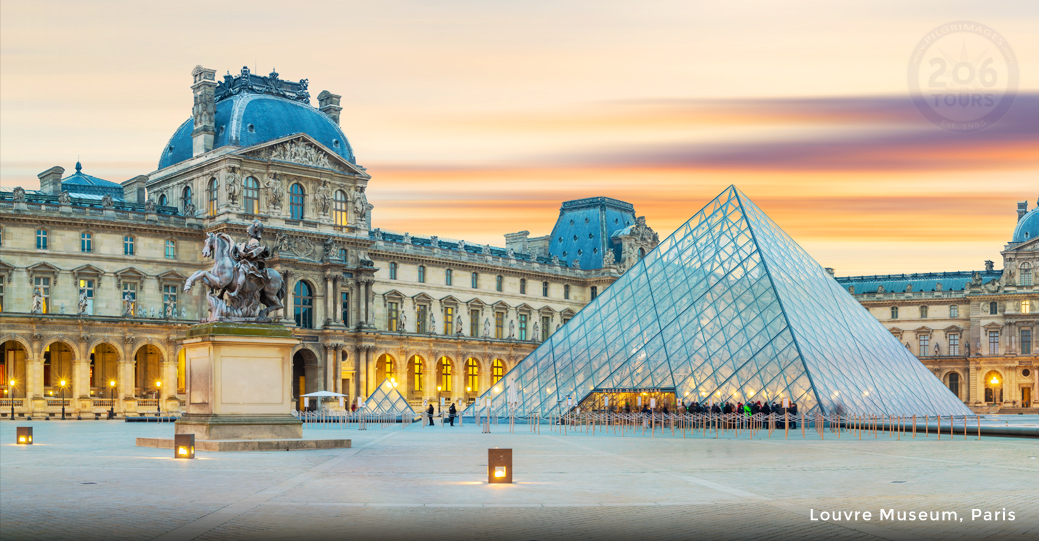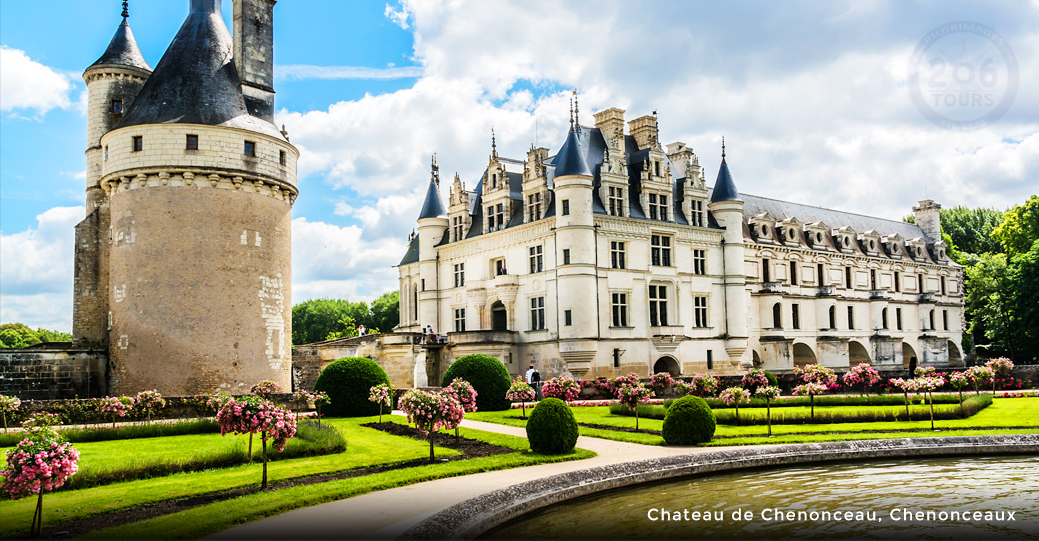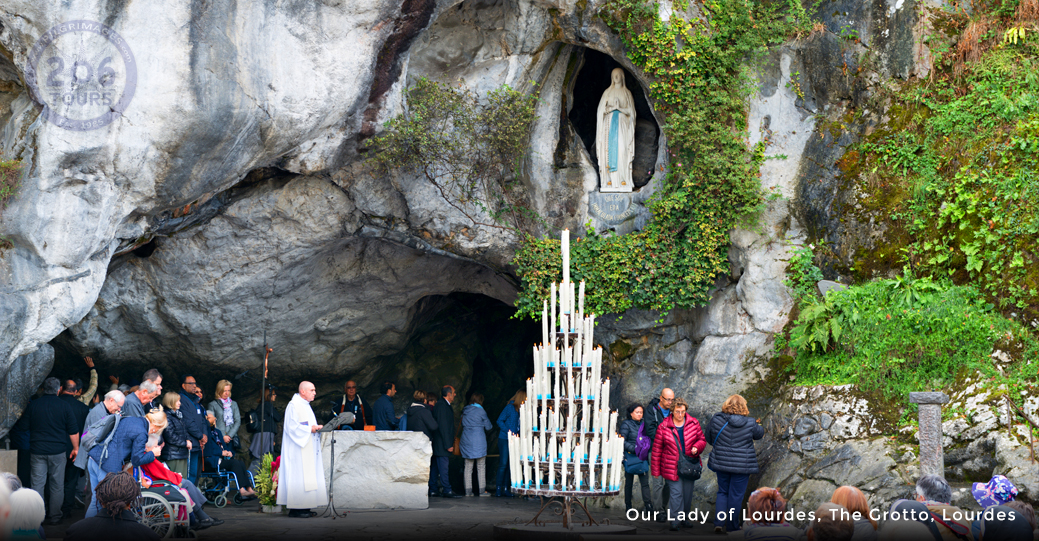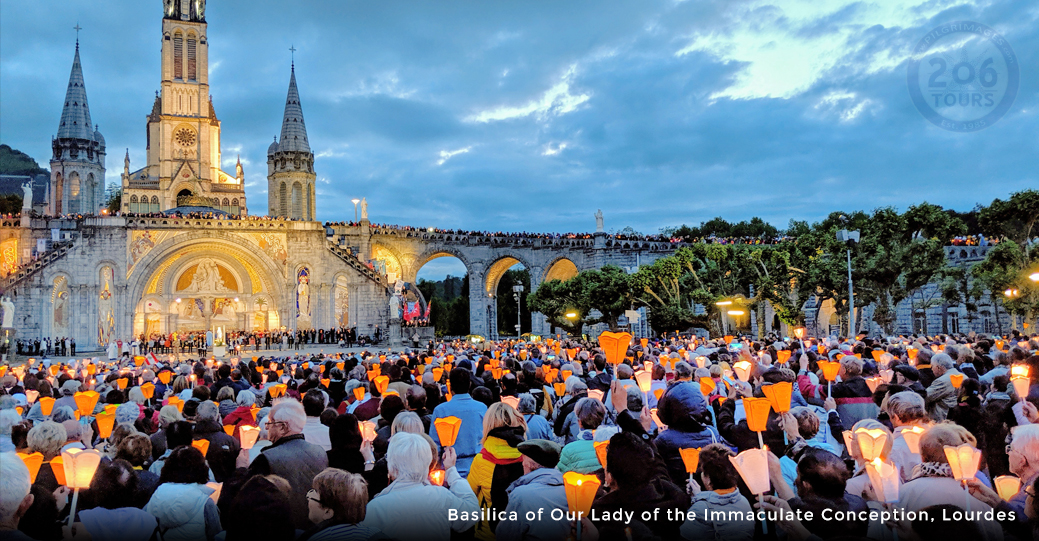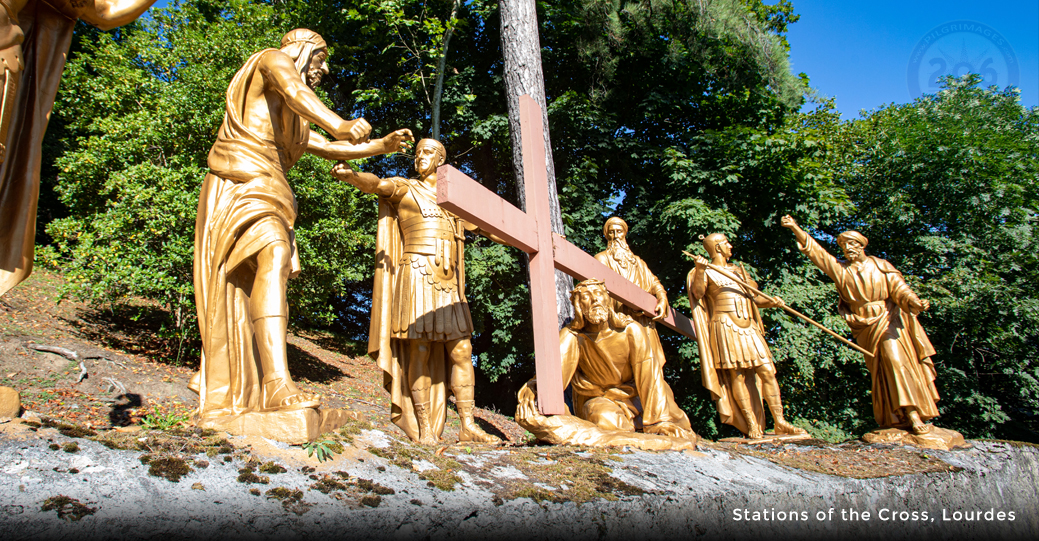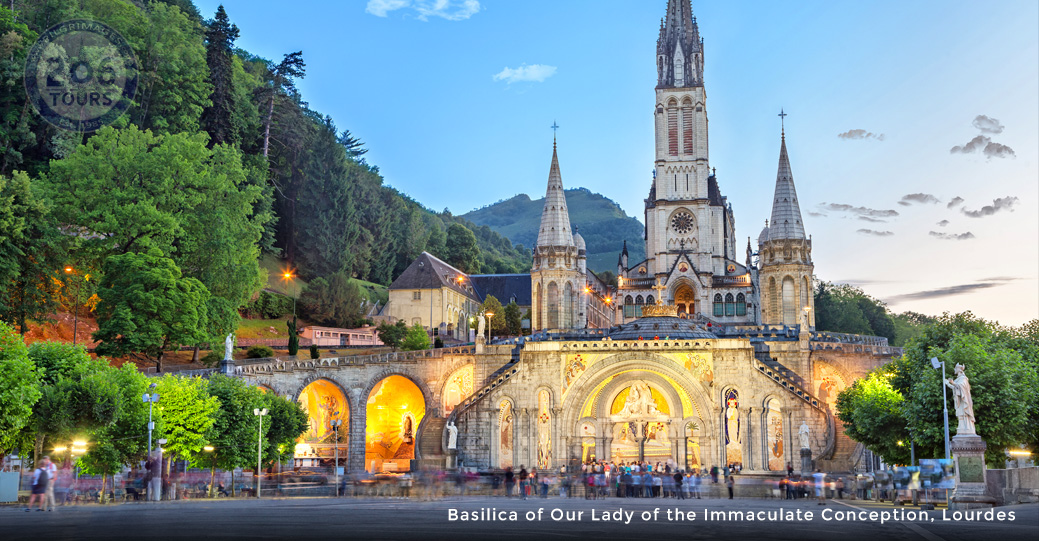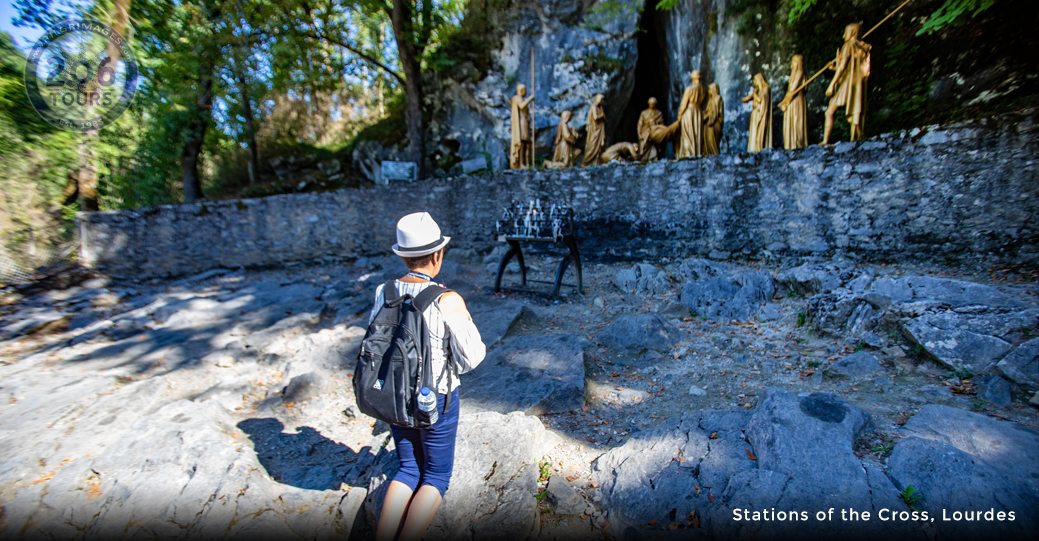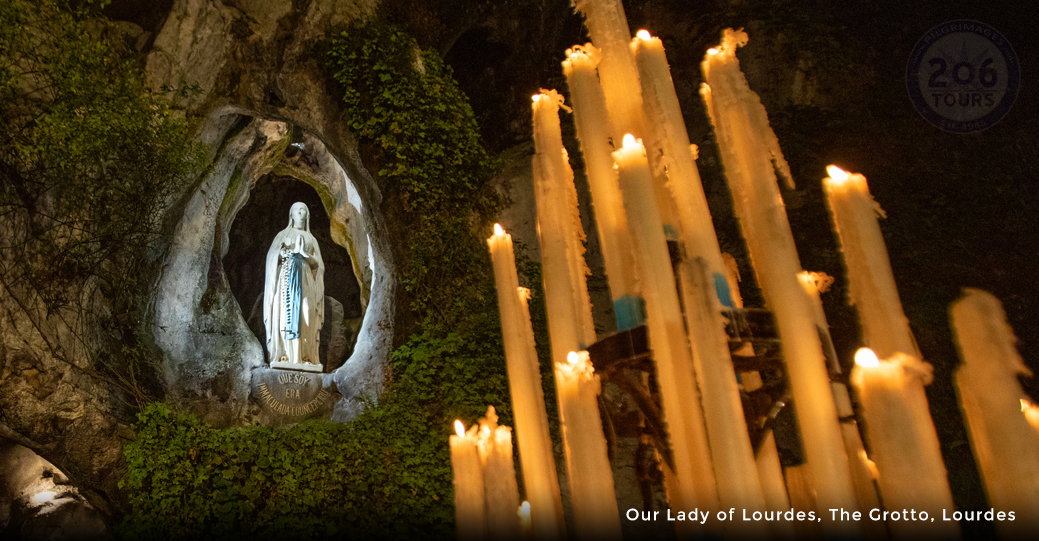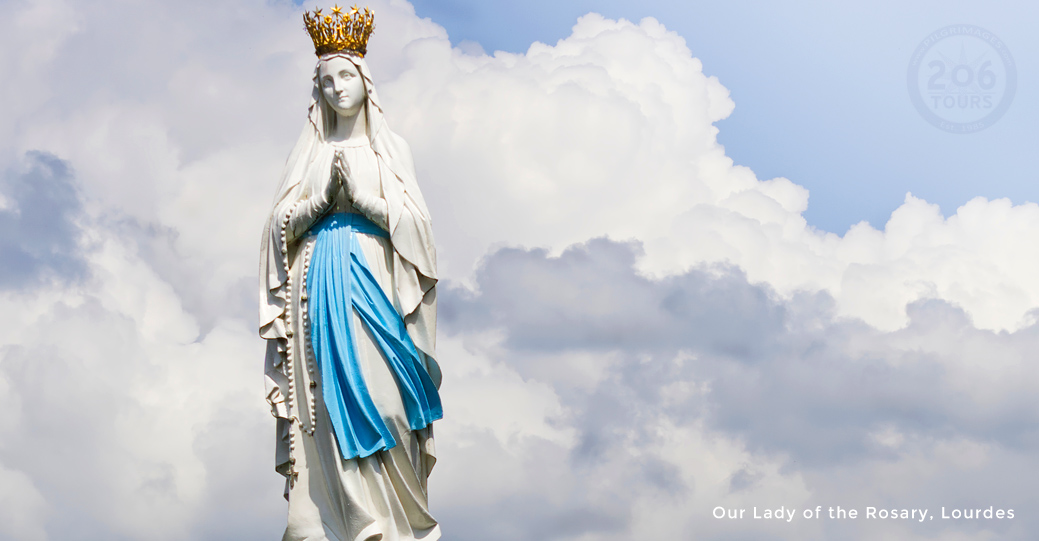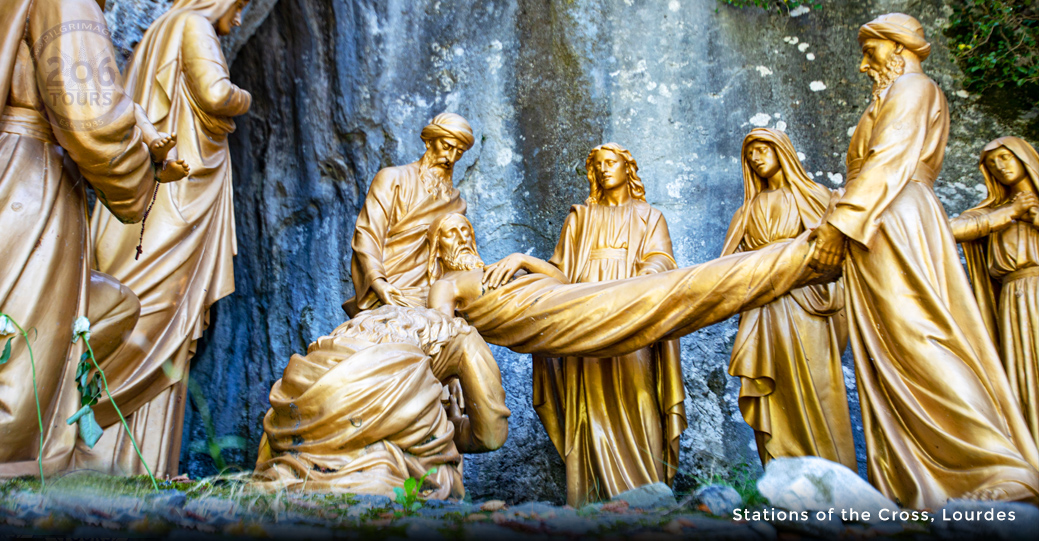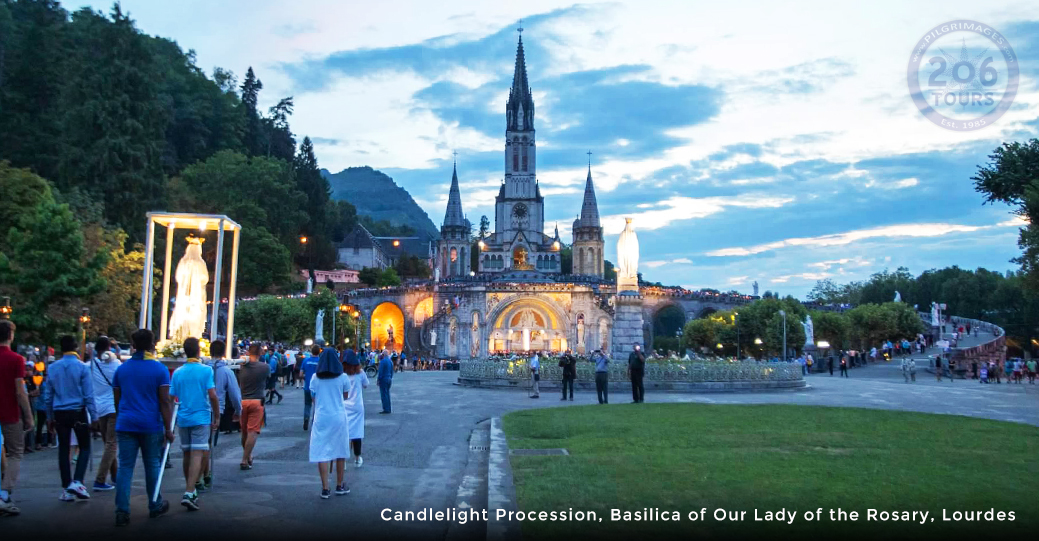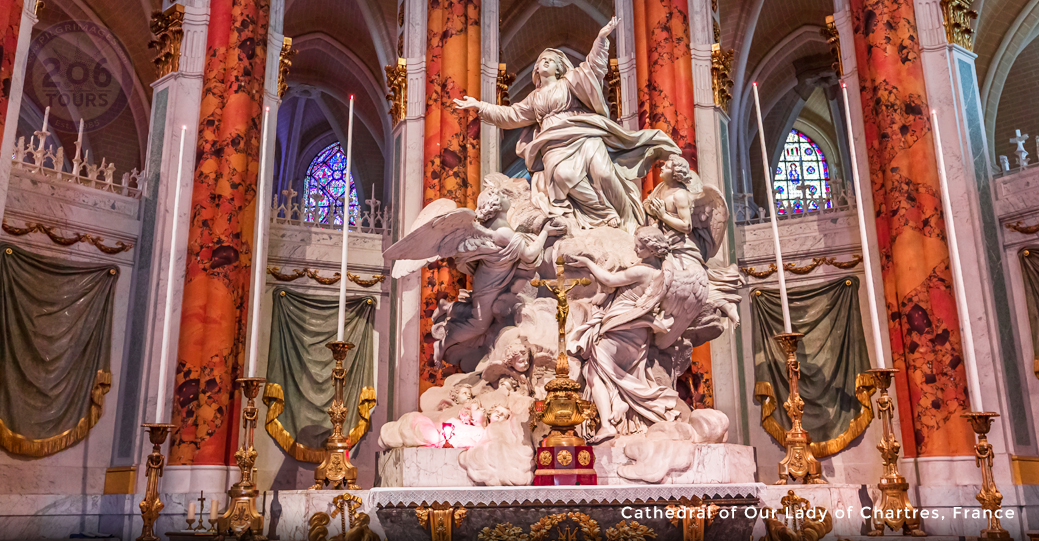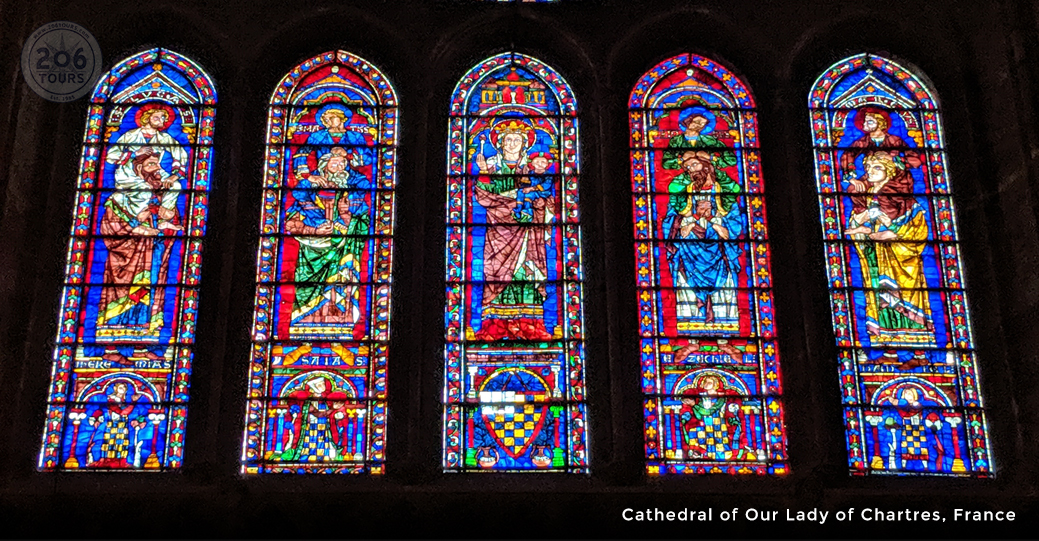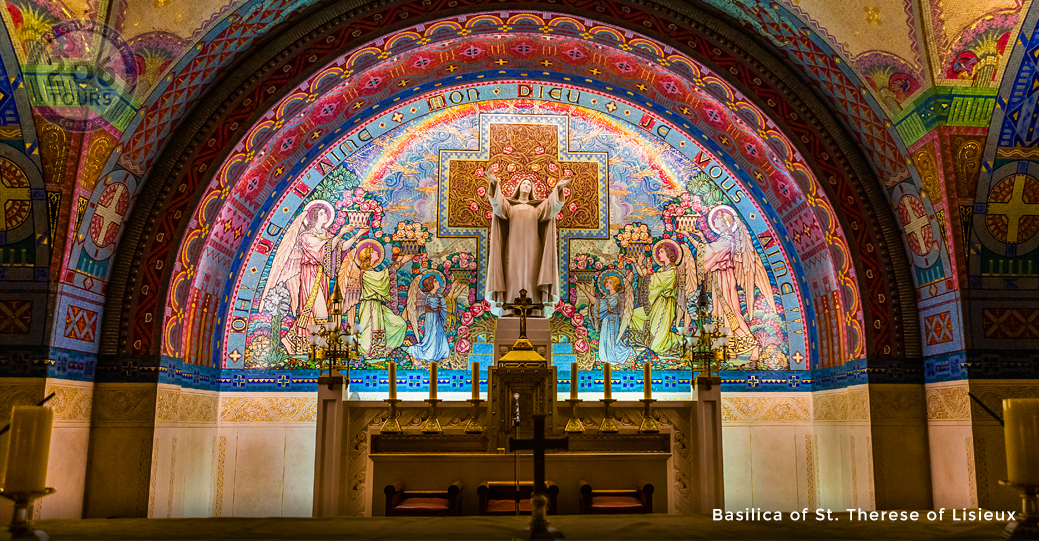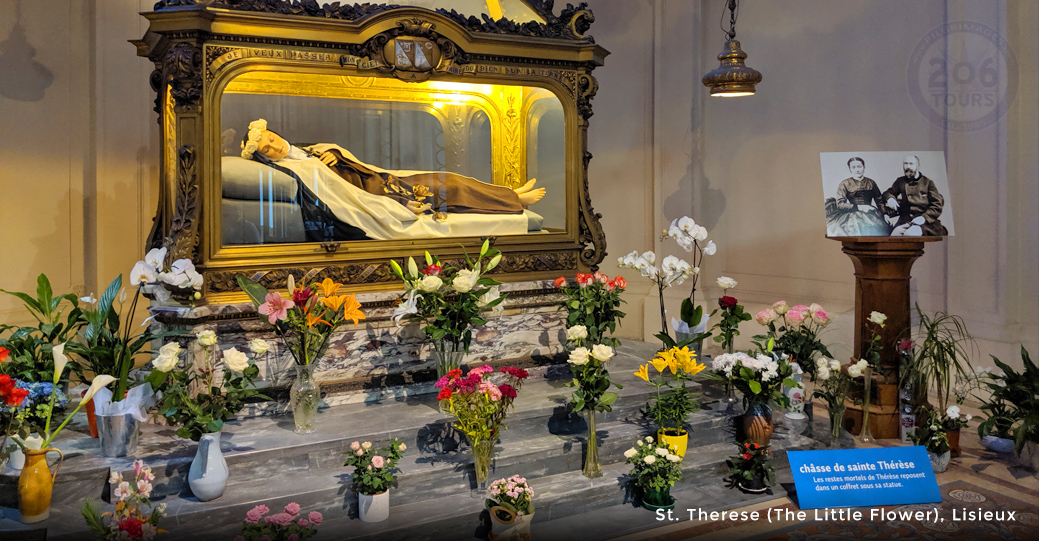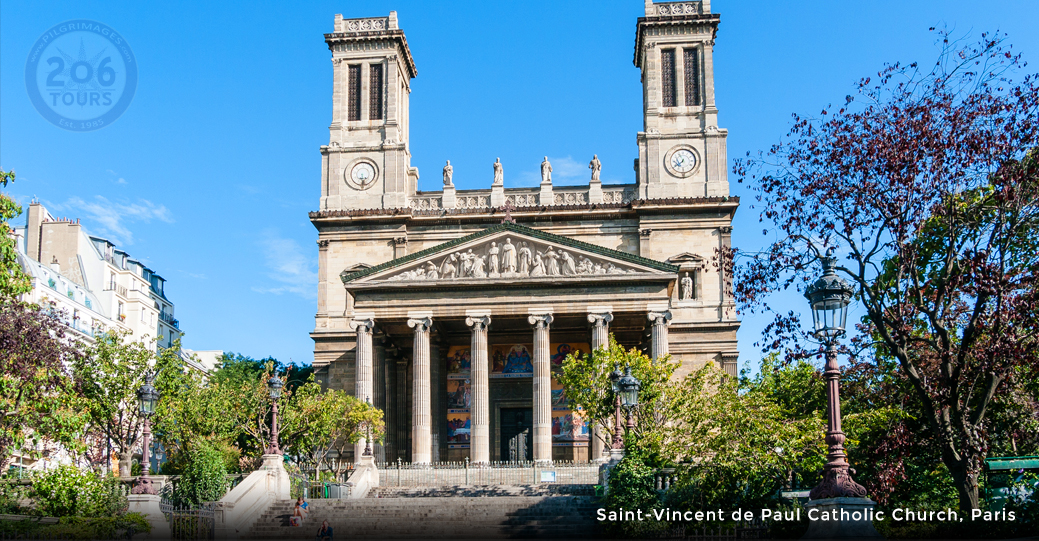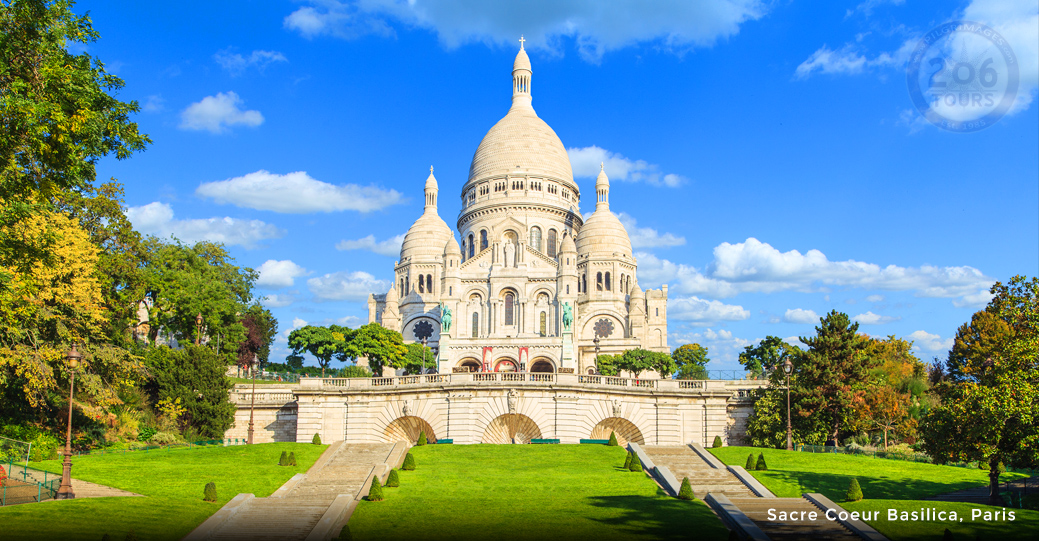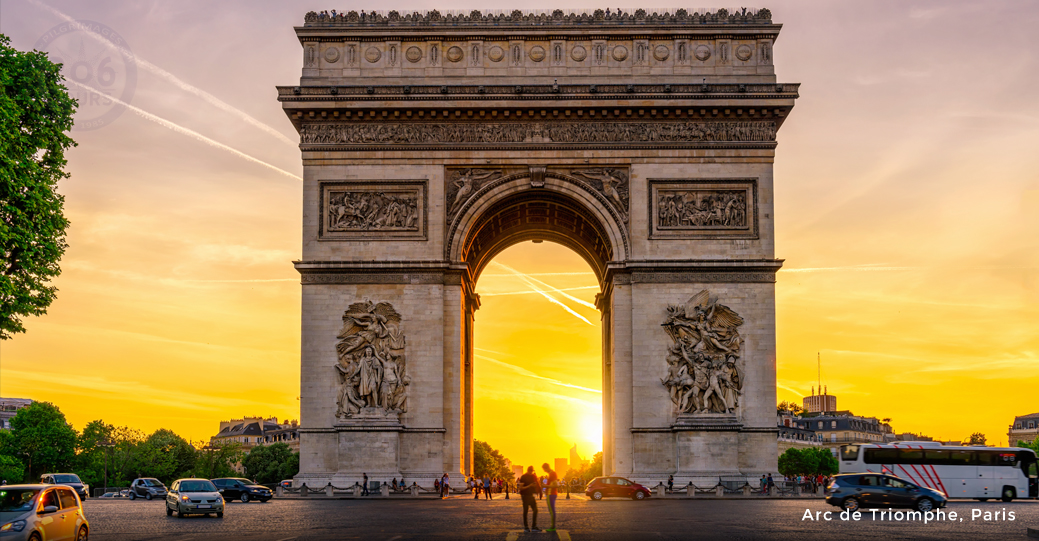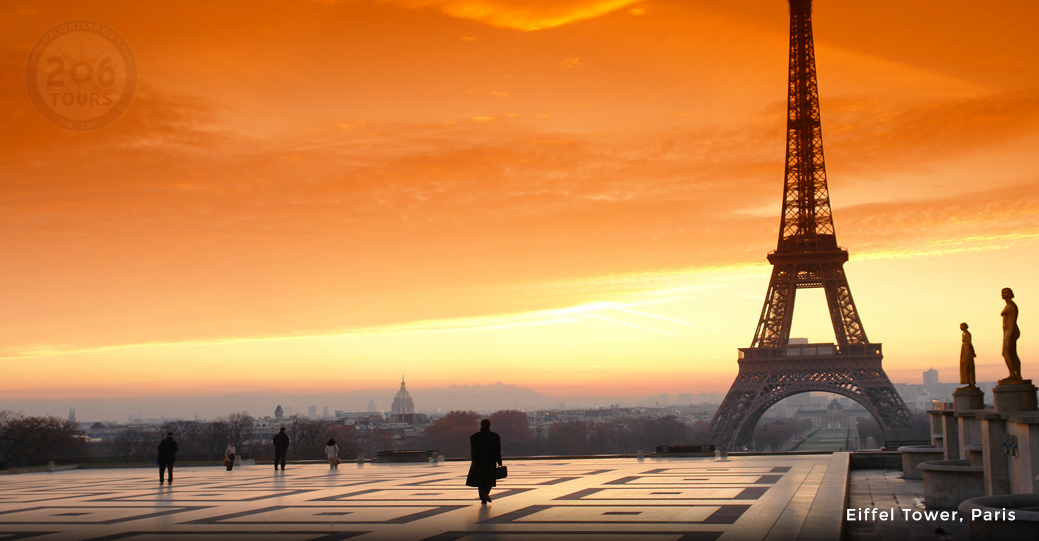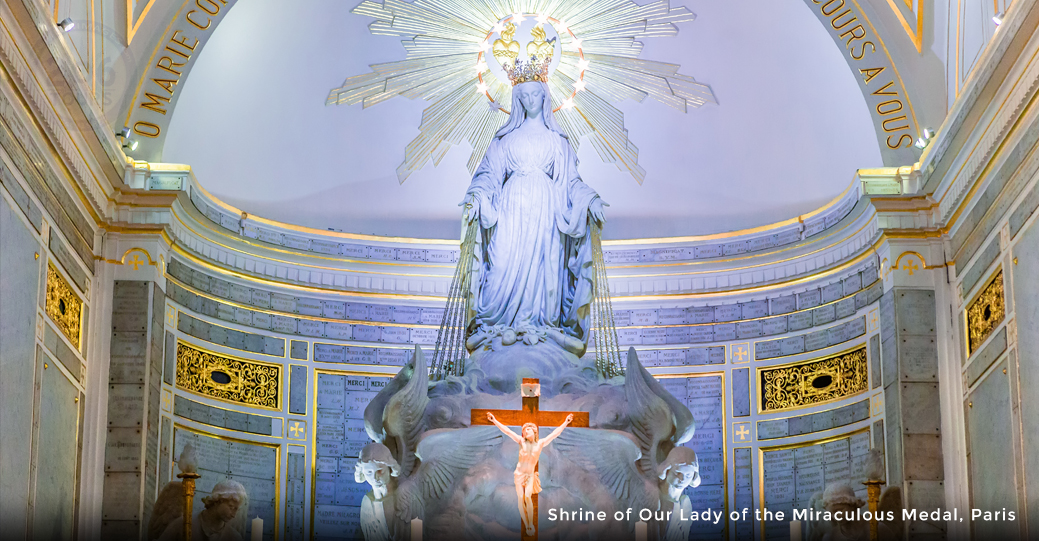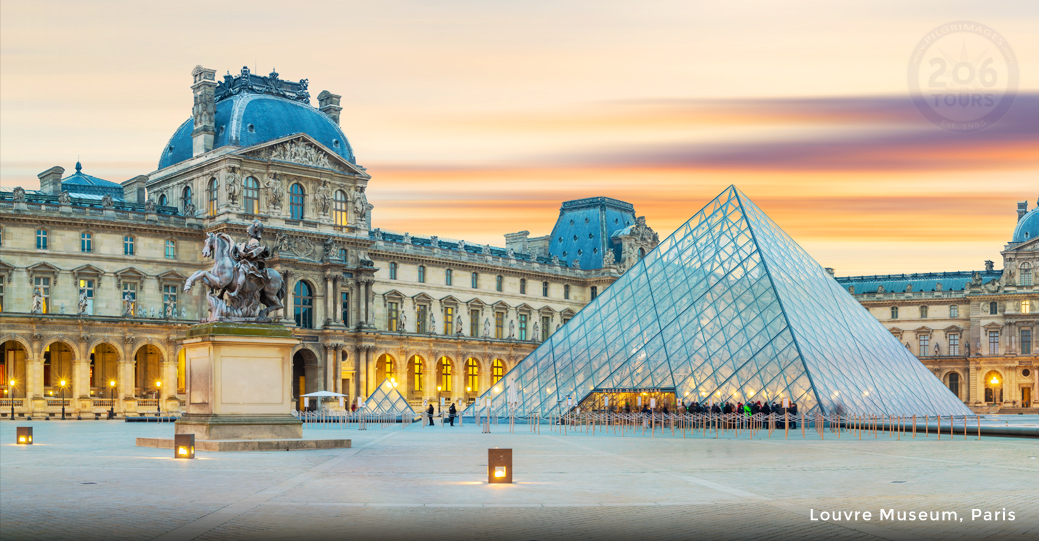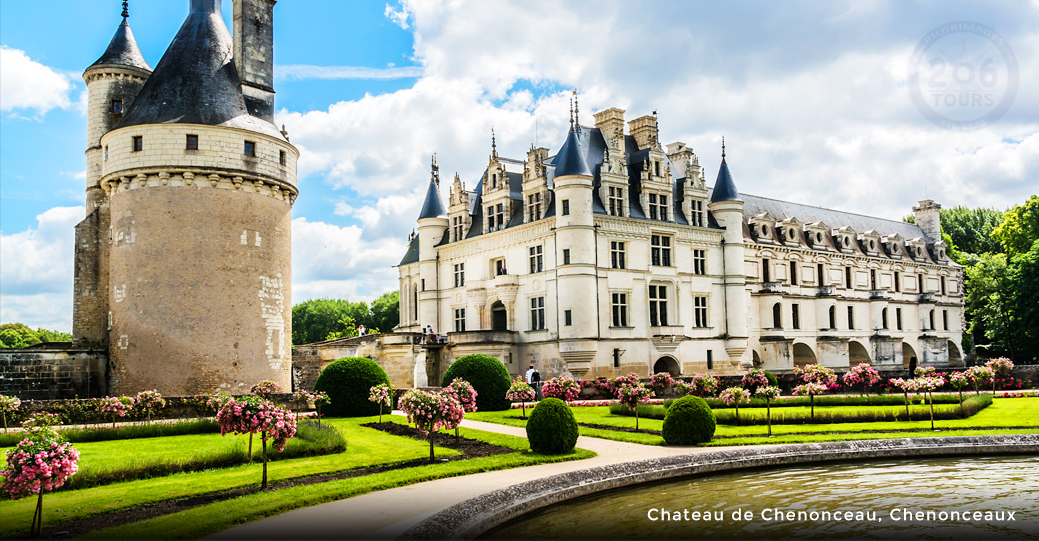 Paris · Normandy Beaches (Lisieux)· Lisieux · Mont Saint Michel · Chartres · Chambord · Chenonceaux · Nevers · Rocamadour · Lourdes
Explore France's beautiful Catholic Shrines on this cross-country Pilgrimage. From small villages in the South of France to Paris, one of the greatest cities in the world, France is sure to take your breath away. On this Pilgrimage you will see magnificent Shrines and Churches and learn of the lives of; St. Bernadette, St. Thomas Aquinas, St. Veronica and Zaccheus, St. Margaret Mary Alacoque, St. Therese of Lisieux, and St. Catherine Labourne. Don't miss this incredible tour highlighting the Best Shrines of France.
Fr. Joseph O'Keefe
Deacon Ed Horneman
Dates & Prices
Any questions? Contact Us:
Your trip includes
Round-trip Airfare
All airport taxes & fuel surcharges
Hotel accommodations (or similar) in double occupancy

Breakfast and Dinner daily
Wine with dinners
Assistance of a Catholic Tour Guide Throughout
Transfers as per itinerary
Sightseeing and admissions fees as per itinerary
Local guide in Paris, Normandy, Lisieux, Mont Saint Michel, Chartres, Rocamadour and Lourdes
Entrance fees as per itinerary (Louvre Museum and/or Eiffel Tower is not included)
Catholic Priest, Mass daily & Spiritual activities
Luggage handling (1 piece per person)
Centrally located hotels or similar
Not included
Lunches, Beverages unless mentioned, Tips to your guide & driver.
Itinerary
Day 1, Sunday, September 17 | Depart the US
Make your way to your local airport, where you will board your overnight flight(s). Your meals will be served on board.
Day 2, Monday, September 18 | Arrive Paris
Upon arriving at Paris airport, make your way to the baggage claim area and collect your luggage and then proceed to the arrival's hall, where you will be greeted by your driver, who will transfer you to your hotel. At your hotel, you will meet your tour escort who will accompany you during your stay. Depending upon the time of arrival, you will attend Mass at the magnificent, Sacre Coeur Basilica that stands atop Montmartre Hill. The Basilica, dedicated to the Sacred Heart of Jesus, was originally built in 1914, as an act of penance for the infidelity that France was experiencing during that time. While on your visit, in addition to the extraordinary artwork and architecture that forms the Basilica, you will see the beautiful mosaic of the Risen Christ, and the remarkable Grand Organ. Celebrate Mass at the Crypt that contains the Tombs of many notable Cardinals. Time permitting, you may have the opportunity during your free time to ascend a staircase to the Dome, where you will take in a breathtaking panoramic view of the city of Paris. Dinner and overnight in Paris.
Day 3, Tuesday, September 19 | Tour Paris
Today, you will enjoy a full sightseeing tour of Paris. After breakfast, you will visit and celebrate Mass at the Shrine of Our Lady of the Miraculous Medal, where you will view the incorrupt body of St. Catherine Laboure. The Saint's guardian angel led her to the chapel, where the Blessed Virgin Mary appeared to her. During apparitions, Our Lady repeatedly instructed the making and purpose of the Miraculous Medal, as well as the green scapular. According to the Blessed Virgin Mary, those who wear the Miraculous Medal and scapular will receive special protection and abundant graces. Following your prayerful and reflective experience at this elegant chapel, you will begin your sightseeing tour of Paris. After Mass, we will walk to Saint Vincent de Paul Church. Our panoramic sightseeing tour, via motor coach, for you to view the most recognizable symbol of the city of Paris, the Eiffel Tower. Historically, the Tower's original intent was to commemorate the centenary of the French Revolution, but, later assisted in advancements in meteorology, telegraphy during World War I, radio, and television. Pass by Invalides, the L'Arch de Triomphe, a monument that symbolizes gratitude for those who fought for France. This monument stands at the West end of the Champ-Elysees, one of the world's most famous boulevards and another one of our stops on the sightseeing tour. We will make a stop at La Madeleine, with the statue of Mary Magdalene carried to heaven by angels. Then continue and pass by the Opera and the ever famous, Louvre Museum. This Museum is one of the finest in the world and contains a number of pieces that truly emanate not only French art, but also, European culture. Your fun-filled, busy day ends with a lovely meal and a very comfortable overnight.
Day 4, Wednesday, September 20 | Paris – Normandy Beaches – Lisieux
After breakfast depart Paris and transfer to Normandy Landing beaches. The Normandy landings were the landing operations that took place on Tuesday, 6 June 1944 (termed D-Day) by the Allies, of Normandy, during World War II. As the largest seaborne invasion in history, the operation began the liberation of German-occupied Northwestern Europe from Nazi control, and contributed to the Allies' victory on the Western Front. Continue on to visit The Normandy American Cemetery and Memorial, a World War II cemetery and memorial in Colleville-sur-Mer, Normandy, France, honoring the American troops that died in Europe during World War II. Many of the brave American soldiers of World War II are buried here, and it is encouraged to say a prayer in thanksgiving for their courage. Continue to Lisieux for dinner and overnight.
Day 5, Thursday, September 21 | Lisieux – Mont Saint Michel – Lisieux
After breakfast we will travel to Mont St. Michel, where the Monastery of Le Mont St. Michel is located, also known as, "The Wonder of the Western World". It is given this name because the Monastery is surrounded by a magnificent bay, which has one of the greatest tidal ranges in Europe, resulting in a breathtaking view. In 709, this Monastery was built and consecrated by Aubert, Bishop of Avranches at the request of Michael the Archangel. Since the ninth century, the Abbey has been home to a monastic community, in order to ensure the continuation of a spiritual presence. For centuries, it has been a pilgrimage site for those seeking Eternal Life with God. You will continue to Lisieux, where according to Pope Pius X, St. Therese of Lisieux was the "greatest saint of modern times." Her extraordinary love for God and service to humanity will come alive, as you walk in the great Saint's footsteps. During your visit, you will see the beautiful Basilica of St. Therese, and the magnificent mosaics and stained glass that are contained within. Dinner and an overnight at your hotel in Lisieux.
Day 6, Friday, September 22 | Lisieux – Chartres
Upon waking up in Lisieux and enjoying breakfast, you will pray and reflect upon the life of the beloved Saint and celebrate Mass. After Mass and following the visit to the Basilica, you will have the opportunity to view relics, clothing and personal objects of St. Therese, when you visit her family home. Tour the Carmelite Convent, where she entered in 1888, and is currently entombed in with her parents. We'll depart for Chartres, known worldwide for its massive Cathedral Notre Dame, and its incredible stained-glass windows from the 12th and 13th century. The World Heritage site, UNESCO, calls the Cathedral "the high point of French Gothic art" and a "masterpiece". Although the labyrinth is partially obscured by chairs, it is traditionally uncovered every Friday from 10 am to 5 pm from Lenten season to the "day of the saints," the 1st of November. Pilgrims have indeed been coming to Chartres to walk the famous labyrinth for thousands of years now, as you will do today. The Labyrinth set into the floor stones in the nave of Chartres Cathedral may be the world's most recognized and famous path, yet it is surrounded in mystery. There have been many theories and elaborate mythology surrounding the original construction of the labyrinth. It is most likely constructed in the first decades of the 13th century, but no one knows for sure exactly when the labyrinth was made, as no documents have yet been found, and little is known about the builders. Dinner and overnight in Chartres.
Day 7, Saturday, September 23 | Chartres – Chambord – Chenonceaux - Nevers
After breakfast, we'll depart Chartres and travel through the Loire Valley into Chambord. We'll see Chateau de Chambord, built by Francis I as a royal hunting lodge and later became the largest Renaissance castle in the Loire Valley. We'll continue to the small village of Chenonceaux, a lovely village for a stop on our way to Nevers. We'll arrive in Nevers for dinner and overnight.
Day 8, Sunday, September 24 | Nevers - Rocamadour
After breakfast, we will visit Nevers in the Picturesque Loire Valley. Nevers is the site where St. Bernadette lived for twelve years, as a member of the Congregation of the Sisters of Nevers. The Saint suffered from a number of illnesses such as asthma, tuberculosis of the lungs, and a tubercular tumor in her right knee. For this reason, St. Bernadette received "The Last Sacraments" three times and eventually passed away in 1879, at the age of thirty-five. After our visit, we'll continue thru the countryside into Rocamadour for dinner and overnight.
Day 9, Monday, September 25 | Rocamadour – Lourdes
We'll visit Rocamadour built into the cliffside where houses, roofs and churches appear to be part of the rock surrounding this town. Over time, pilgrims crossed Europe to come and pray here. The village housed the relics of Saint-Amadour, a famous hermit who sought solitude in Rocamadour, and the much venerated sanctuary of the Black Virgin. See the Notre-Dame chapel (Lady Chapel) where you'll see the Black Virgin, a slim, elongated silhouette in black wood, and standing guard over the sanctuaries and village. Enjoy a beautiful panorama you will find here before continuing to Lourdes for dinner and overnight.
Days 10 & 11, Tuesday & Webnesday, September 26 & 27 | Lourdes
Over the next two days, you will stay in this small town nestled within the Pyrenees Mountains. During your time in Lourdes, you will pray and meditate in a site of Our Lady's apparitions. Our Lady first appeared to Bernadette in 1858, and announced herself as "The Immaculate Conception", near the Grotto of Massabielle. During the first two apparitions, little Bernadette prayed the Rosary with Our Lady and left without any exchange of words. During the following apparitions, Our Lady emphasized God's love for us, penance and the necessity of performing acts of penance for sinners. Throughout your time in Lourdes, you will have the opportunity to attend Mass at the Grotto, where Our Lady appeared to Bernadette; watch a video presentation that explains in detail, the story of Lourdes; drink water from the miraculous spring that has healed many and submerge yourself in the healing baths. Additionally, you will have the opportunity to experience Christ's unconditional love, as you meditate upon the "life size" Stations of the Cross that overlook the Grotto of Massabielle. Also in Lourdes, you will walk in and meditate upon the footsteps of St. Bernadette. Your group will have the opportunity to see Boly Mill, the birthplace of St. Bernadette, and the "Cachot," an abandoned prison where Bernadette's impoverished family lived. Each evening following dinner, you will have an opportunity to attend the candlelight procession and the Rosary, before a restful overnight.
Day 12, Thursday, September 28 | Lourdes - U.S.
Prepare for your departure to the airport and your return home with memories for a lifetime.
Why buy "With Airfare" from 206 Tours
In case your flight is cancelled 206 Tours will assist to get you to your destination.
Your transfer will be waiting.
In the rare event your tour is not operating we will refund you.
Your seats will be assigned.
If you need to travel a few days prior, stay a few more days or make a stop-over, we will arrange it for you.
If you do not buy Airfare from 206 Tours
If your flight is cancelled, delayed or overbooked, 206 Tours is unable to rebook your flights
To guarantee your arrival and departure transfer, we need your detailed flight arrival / departure by 45 days prior. Any changes within 45 - 3 days prior, additional transfer cost may apply.
Any changes to your arrival / departure within 3 days of departure, we may not be able to rebook your transfer, you may need to make your own arrangements.
If you book your own airfare, travel insurance provided by 206 Tours may not reimburse expenses caused by your trip interruption or cover your expenses due to flight changes.
Book your trip now
$400 Deposit is due at the time of Registration
Options & Upgrades
*All pricing is per person
Single Supplement / Solo Traveler Upon Request
Business Class Trans-Atlantic (One-Way) Upon Request
Business Class Trans-Atlantic (Round-Trip) Upon Request
Options and upgrades
*All pricing is per person
Single Supplement / Solo Traveler Upon Request
Business Class Trans-Atlantic (One-Way) Upon Request
Business Class Trans-Atlantic (Round-Trip) Upon Request
Earn a Free Trip
For groups of 20 or more, you may choose your own departure and earn FREE trips.
contact us
Would you like to arrive
earlier or stay later?
Let us know at time of registration, we will reschedule your airline reservations pending availability at no additional fee (these options will be available to you when you register online). Let us know if you need assistance with pre or post stay at hotel. Simply Contact 206 Tours: 800-206-TOUR (8687) or [email protected]