Sorrento, Amalfi Coast & Sicily Pilgrimage
Spiritual Director: Fr. Michael Vetrano
March 25 - April 4, 2019
MV032519
slider
Sorrento · Pompeii Excavations · Our Lady of the Rosary Basilica · The Amalfi Coast · Sorrento · Taormina · Sicily · Siracusa · Agrigento · Menfi · Palermo · Erice · Monreale ·
Fr. Mike Vetrano
DATES & PRICES
Any Questions? Contact: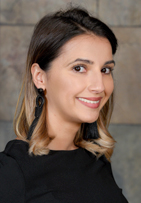 Bika

Account Manager

1(800)-206-8687
Additional information
Terms & Conditions
View printable flyer

Your trip includes
Round-trip air from New York
Airport taxes & fuel surcharges
Centrally located first class hotels as follows: (or similar)

~ 3 nights: March 26 - 29: Sorrento, Art Hotel Grand Paradiso

~ 2 nights: March 29 - 31: Taormina, Hotel Villa Diodoro

~ 1 night: March 31 - April 01: Agrigento, Hotel Castazzurra Museum

~ 3 nights: April 01 - 04: HPalermo, Hotel Palermo Excelsior

Transfers as per itinerary
Breakfast and Dinner daily, Wine with dinners
Transportation by air-conditioned motor coach
Whisper Headsets where needed
Mass daily & Spiritual activities
Sightseeing and admissions fees as per itinerary
Tour Escort and local professional guides in:
Amalfi Coast, Pompeii, Catania, Taormina, Siracusa, Agrigento and Palermo
Centrally located hotels or similar
Art Hotel Grand Paradiso
Sorrento
3 Nights
Hotel Villa Diodoro
Taormina
2 Nights
Hotel Castazzura Museum
Agrigento
1 Night
Hotel Palermo Excelsior
Palermo
1 Night
Not included
Lunches. Beverages not mentioned. Tips to your guide & driver.
Providing you coverage for both pre-existing conditions and those that may arise during your trip, including medical and dental emergencies, loss of luggage, trip delay, and so much more.
A Cancellation Waiver - allowing you to cancel your trip and receive a refund anytime - up until 24 hours prior to departure. The "Waiver" expires once you are within 24 hours of departure.
Itinerary
Day1
Monday, March 25 | Depart for Italy
Make your way to the airport where you will board your overnight flight. Your meals are served on board.
Day2
Tuesday, March 26 | Arrive Sorrento
Upon arrival in Naples Airport, you will meet your tour escort who will accompany you throughout your tour. You'll enjoy a short panoramic tour of Naples on the way to Sorrento. (time permitting and based on time of arrival) Overnight in Sorrento.
Day3
Wednesday, March 27 | Visit of the Pompeii Excavations , Our Lady of the Rosary Basilica
After breakfast, board your motor coach to Pompeii, the famous ancient city buried by the ashes of Mt. Vesuvius in 79 AD. You will walk through one of the most important and interesting archeological museums in the world. This is a preserved site of excavated ruins of streets and homes that pilgrims can freely explore. Visit the Shrine of the Rosary of Pompei "La Madonna Del Rosario", one of the most visited Catholic Shrines. The painting of "Our Lady of the Rosary" with its bronze gilt frame is presented to the pilgrims on the high altar. The venerated painting depicts the Virgin Mary and Child Jesus presenting the Rosary to Saint Dominic and Saint Catherine of Siena. Inside the shrine there are also two very important relics belonging to the Passion of Christ; a thorn from the Crown of Thorns and a small piece of the Holy Cross. Enjoy some time to relax before dinner and an overnight.
Day4
Thursday, March 28 | The Amalfi Coast, an Excursion from Sorrento
Today you will tour the Amalfi Coast, widely considered one of the most beautiful coastlines in the world; deemed a UNESCO World Heritage site as an outstanding example of a Mediterranean landscape. You'll follow the 34 miles of winding roads, making a quick stop to view the breathtaking panoramic view of Positano. Continue on through Praiano where you will drive by St. Gennaro Church, to Amalfi, one of the four maritime Republics of Italy, and view the beautiful Amalfi Cathedral consecrated to its patron, Saint Andrew. Some free time for lunch before your last stop on the Amalfi coast, Ravello. View its interesting Cathedral devoted to Saint Pantaleone, and the Villa Rufolo, a venue for many festivals throughout the year and magnificent gardens. View the Gulf of Salerno and its beautiful coastline. Enjoy the landscape on your return to Sorrento, where you will enjoy dinner and an overnight.
Day5
Friday, March 29 | Sorrento - Taormina, Sicily
We'll depart Sorrento and transfer to the airport in Naples for our flight to Catania. Upon arrival we'll transfer to our hotel in Taormina (or vicinity). Dinner and overnight.
Day6
Saturday, March 30 | Taormina
This morning we'll tour Taormina's remarkably situated ancient Greek theater, which is still used today for open air performances. Later you'll be free to enjoy the sights, sounds and aromas of this beautiful cliffside old world town. Later, we'll enjoy a dinner together. Overnight Taormina or vicinity.
Day7
Sunday, March 31 | Taormina, Siracusa , Agrigento
We'll depart Taormina and travel to Siracusa. We'll visit this place which illustrates the ancient history of the Mediterranean and Europe. Its vast archeological site, on the edge of the modern city, is a rare treasure of temples, amphi-theatres and an ancient castle. Located near the southeastern corner of Sicily on the Ionian coast, Siracusa is built on an ancient Greek settlement founded by Corinthians in 734. We'll continue on to Agrigento for dinner and overnight. (Our tour of Agrigento may occur this afternoon or tomorrow morning.)
Day8
Monday, April 1| Agrigento - Menfi - Palermo
This morning we'll enjoy the ruins of Agrigento, one of the richest of the Greek colonies and a thriving democracy 2,500 years ago. We'll focus on Agrigento's "Valley of the Temples" - the largest, best preserved collection of ancient Greek buildings outside of Greece itself. We'll depart Agrigento and travel to Palermo. One the way we'll make a stop in Menfi, located slightly back from the Sicilian coast. The landscape in this area is particularly breathtaking: Large areas of grass and corn fields but also vineyards. Visit the ancient town and continue to Palermo for dinner and overnight.
Day9
Tuesday, April 2 | Palermo - Erice - Monreale - Palermo
Then we'll greet our driver and hop aboard our coach bound for the hill topping town of Monreale, renowned for its Arab flavored cathedral, blending Byzantine, Arab, Jewish, Gothic, and Norman traditions, heritage, and art. We'll tour the cathedral's interior of glittering, golden mosaics as well as the storytelling columns of the cloister.
Day10
Wednesday, April 3 | Palermo Touring
After breakfast, spend a day exploring the best of Palermo. We'll tour through Palermo's colorful and bustling Ballaro street market - all spiced with an evocative whiff of Africa. See the top attractions in the old town of the Sicilian capital of Palermo, including the Teatro Massimo, Cathedral, and Politeama Theater.
Day11
Thursday, April 4 | Return Home
Prepare for your departure to the airport and your return flights home with memories for a lifetime!
Book your trip now
Options and upgrades
Options & Upgrades
*All pricing is per person
Single Supplement / Private Room Upon Request
Business Class Trans-Atlantic (One-Way) Upon Request
Business Class Trans-Atlantic (Round-Trip) Upon Request
Would you like to arrive
earlier or stay later?
Let us know at the time of registration if you would like to arrive earlier, or stay later, than the scheduled tour dates, and pending availability, we will book your airline reservations accordingly, at no additional cost. Pre- and/or post-stays at the hotel will cost an additional fee. These options should be available to you when registering online, or simply contact us at: 800-206-TOUR (8687) or sales@206tours.com