Shrines of Spain Pilgrimage
In the Footsteps of St. Ignatius of Loyola
Spiritual Director: Fr. Russell Roide
June 1 - 11, 2020
RR060120
slider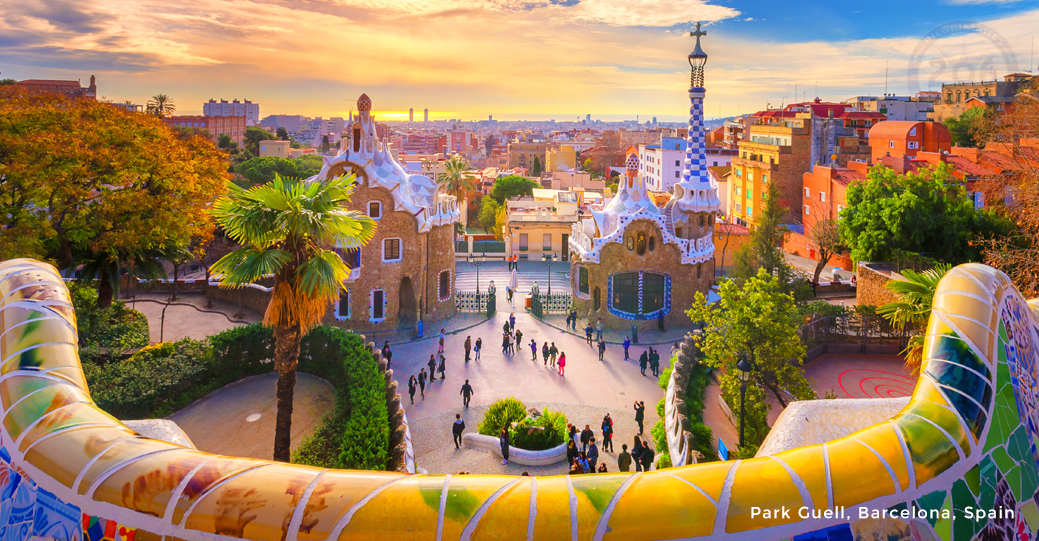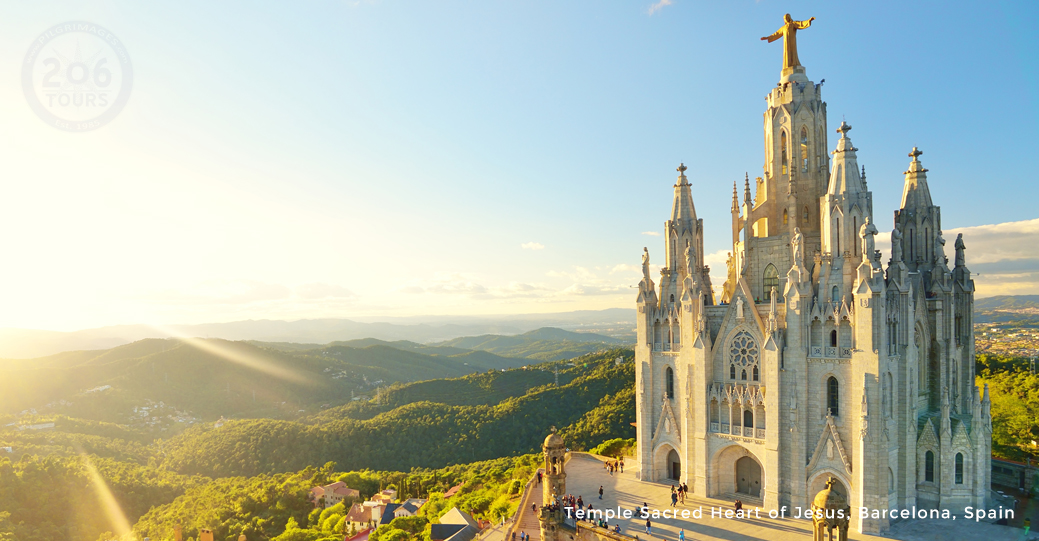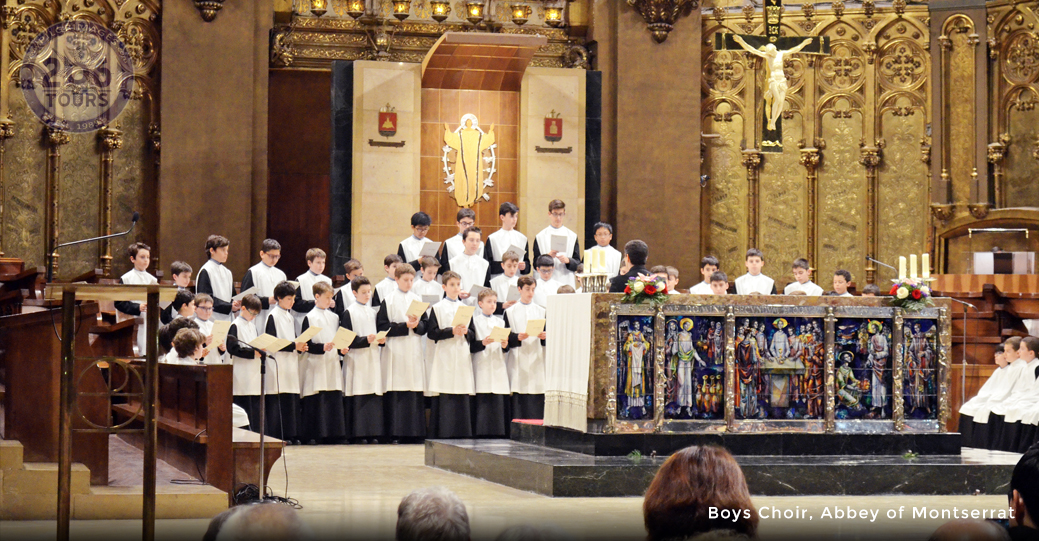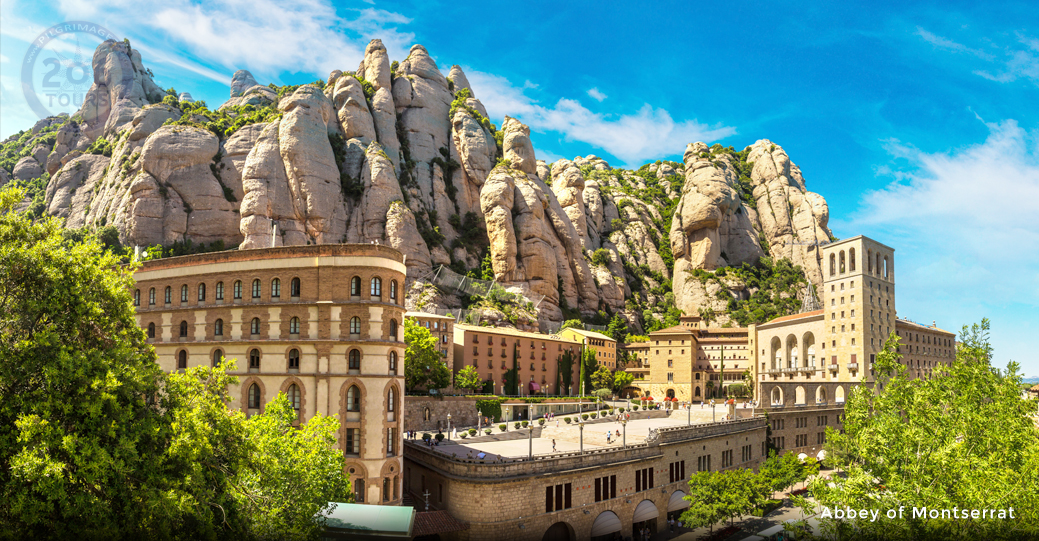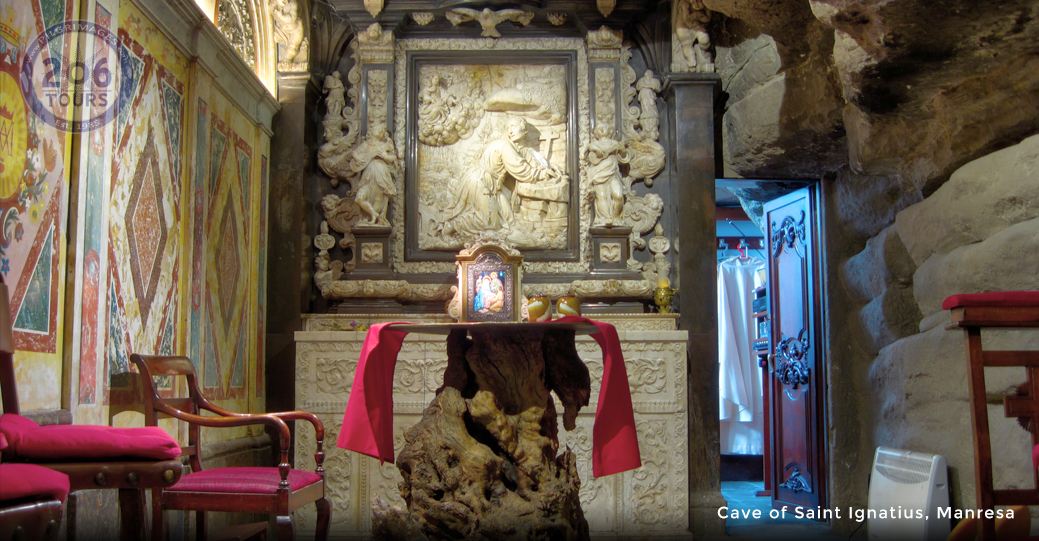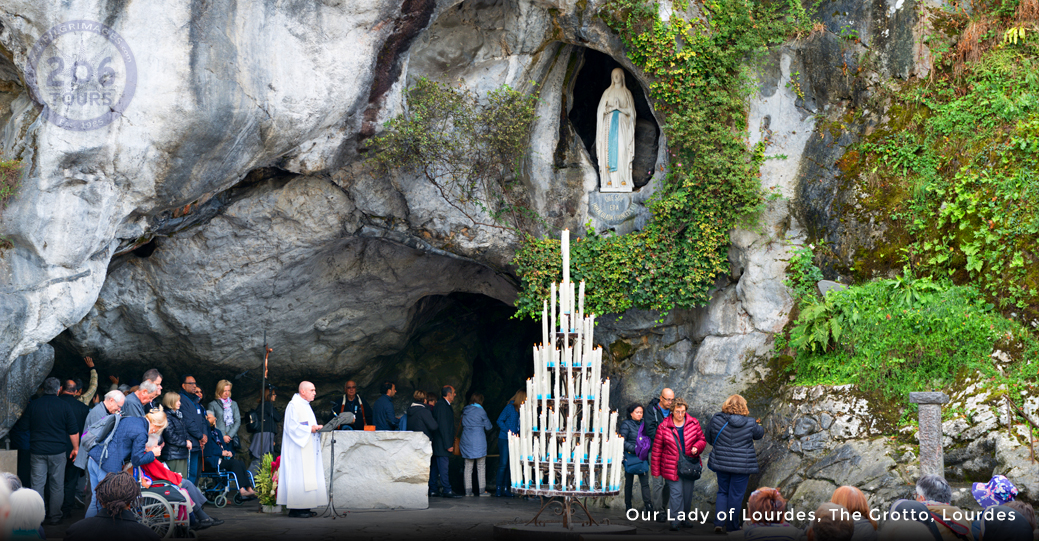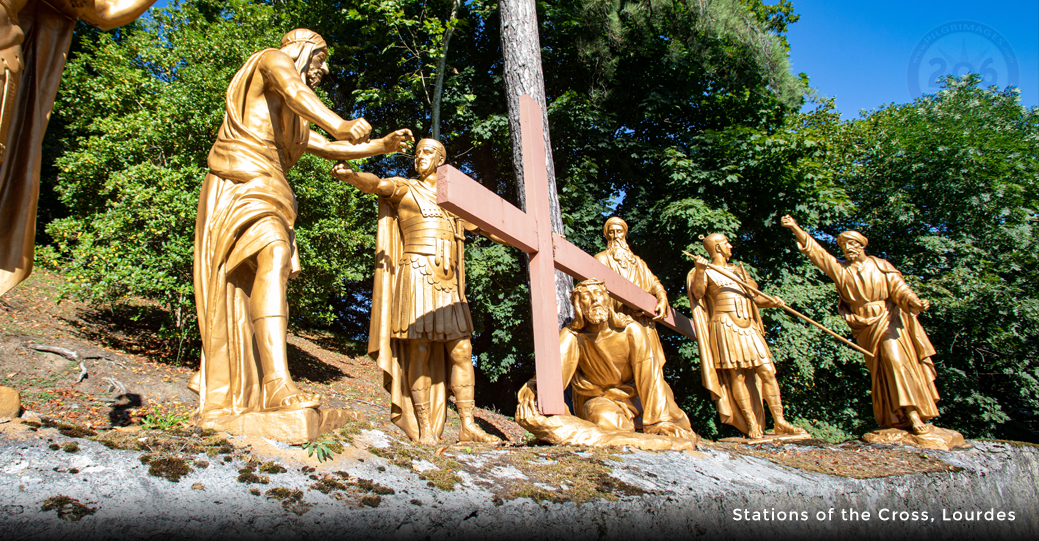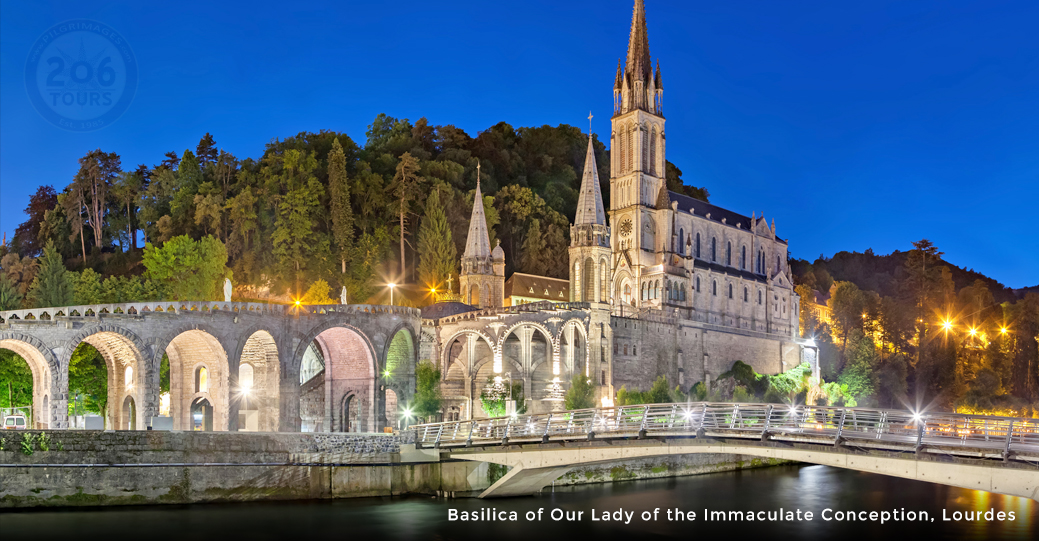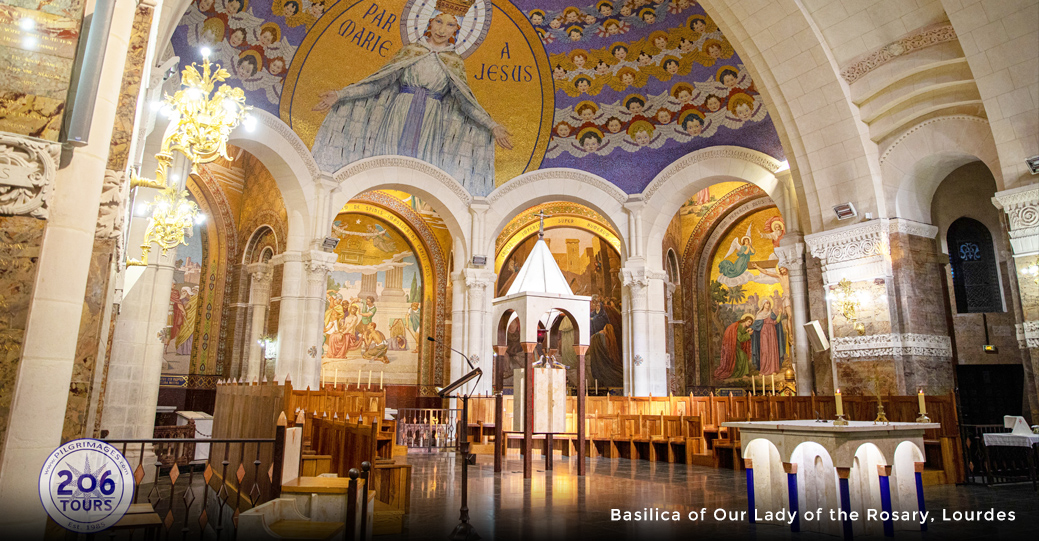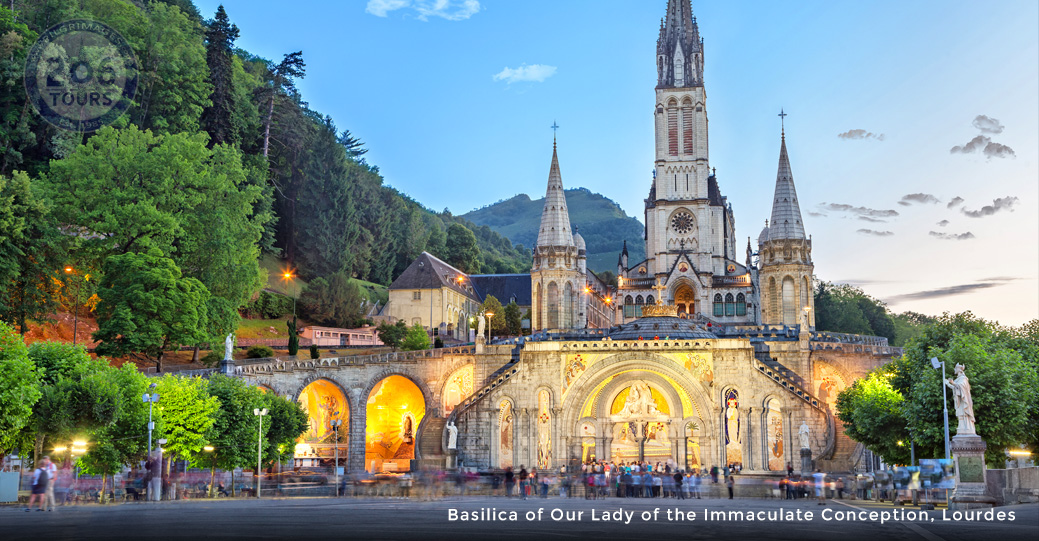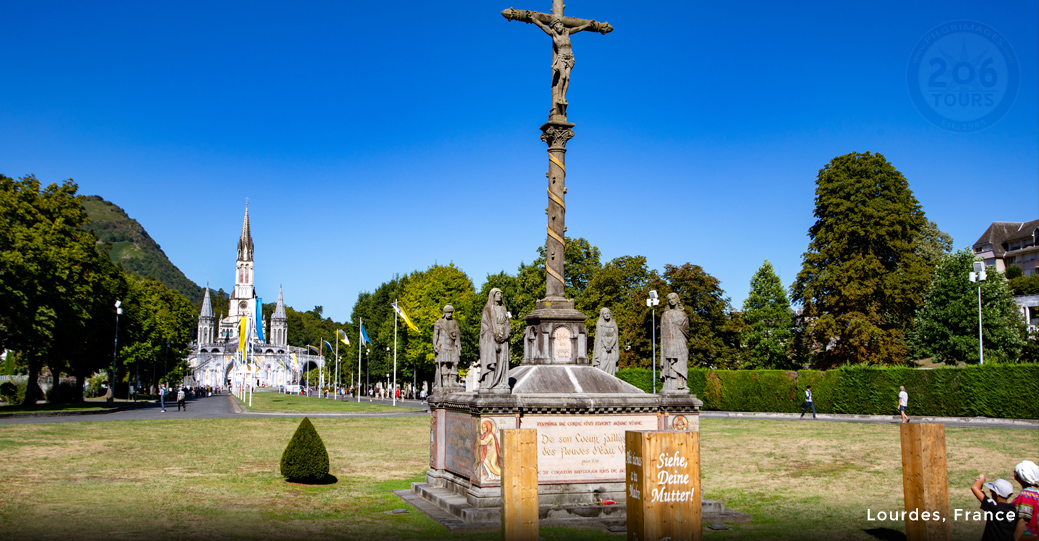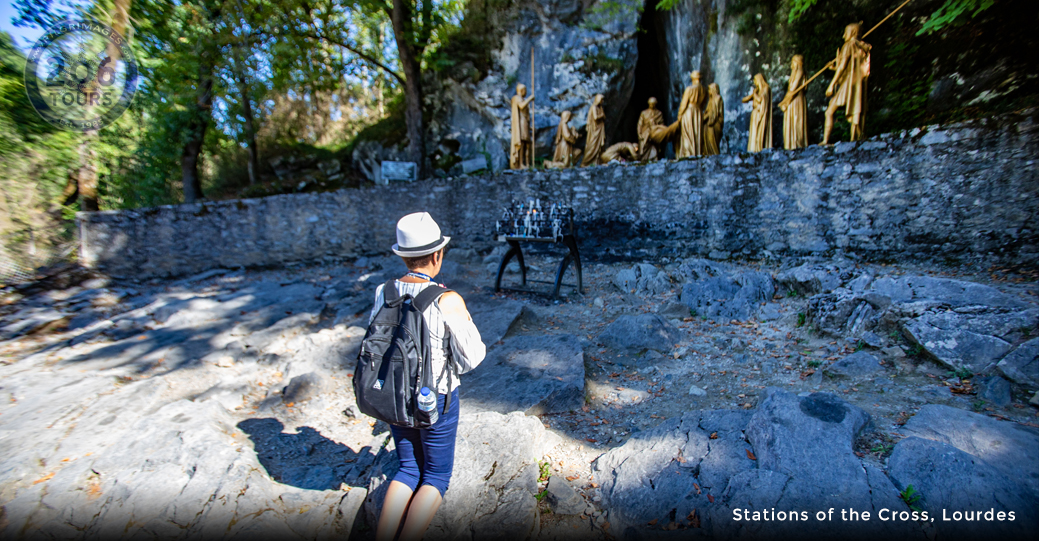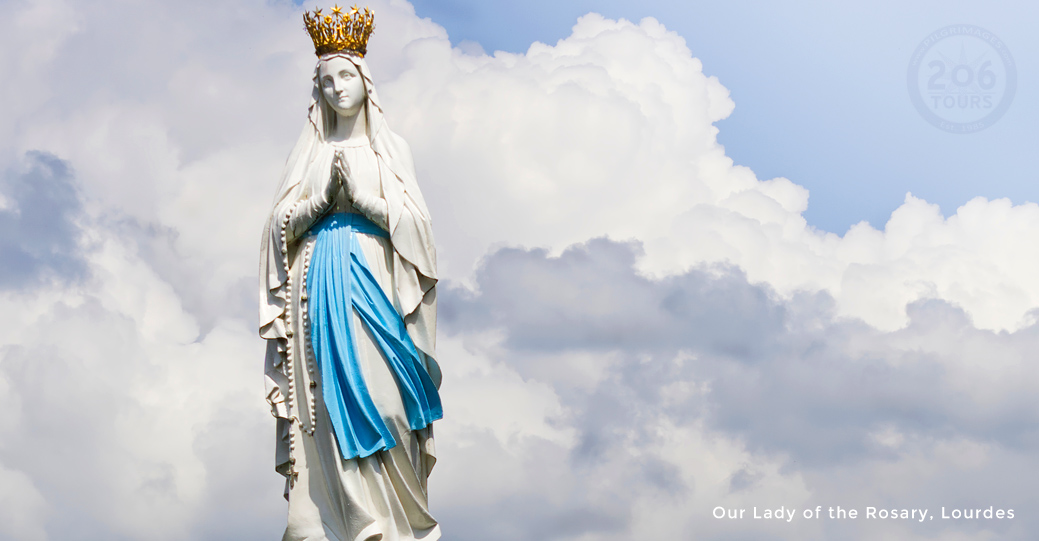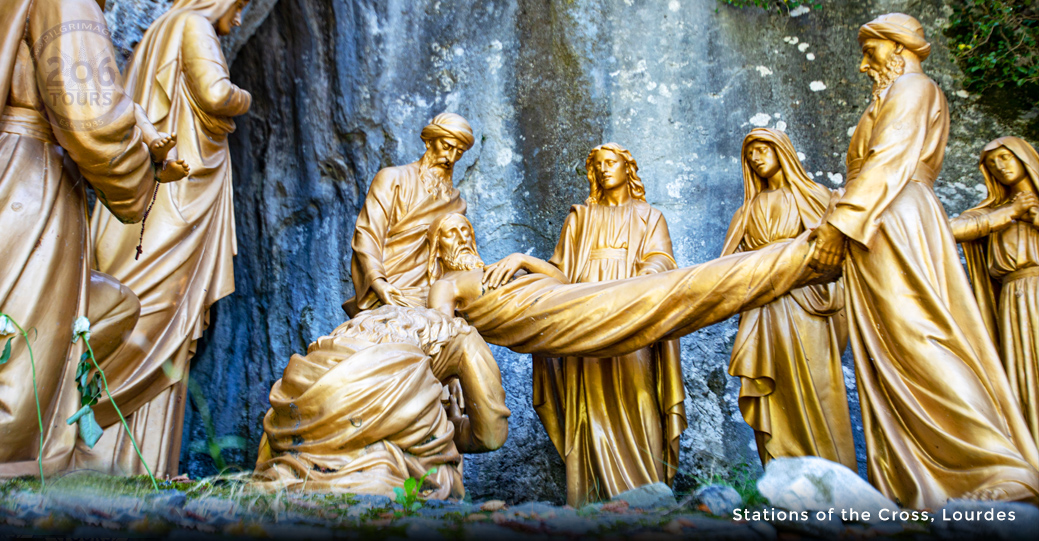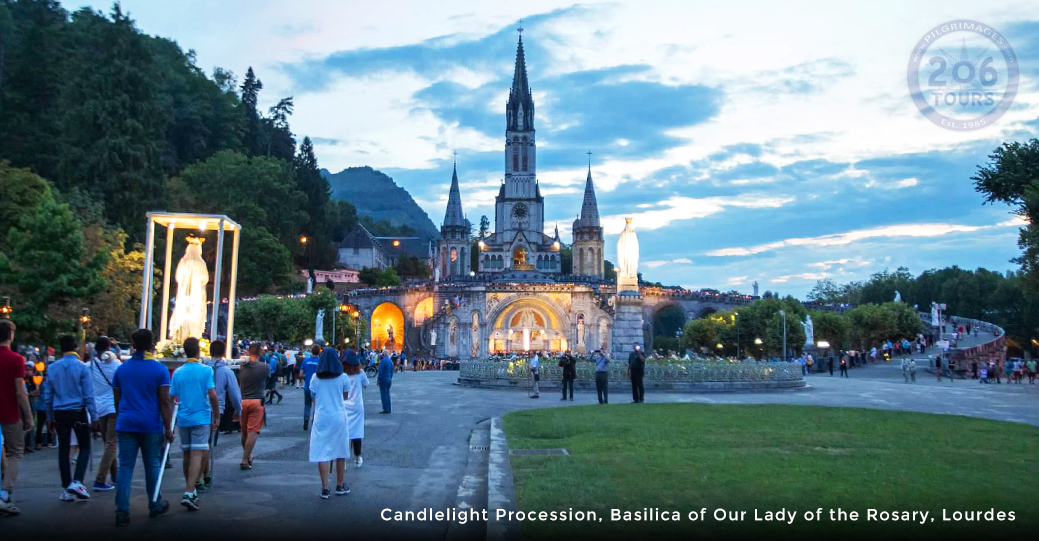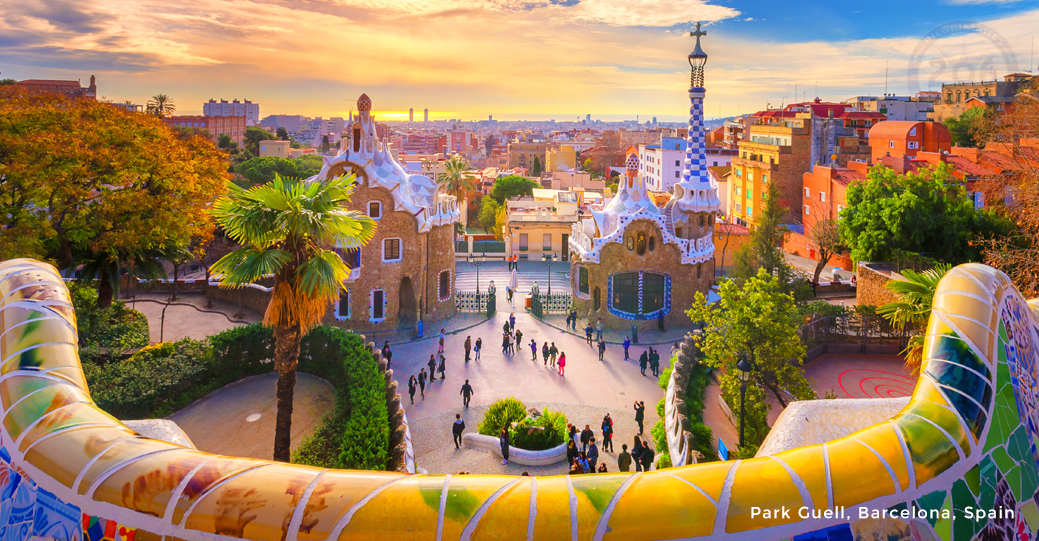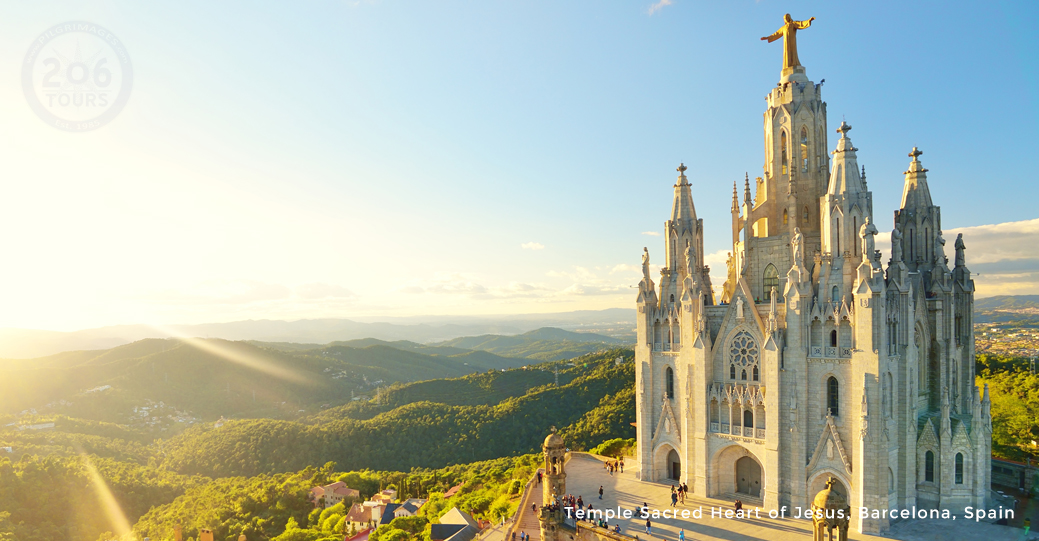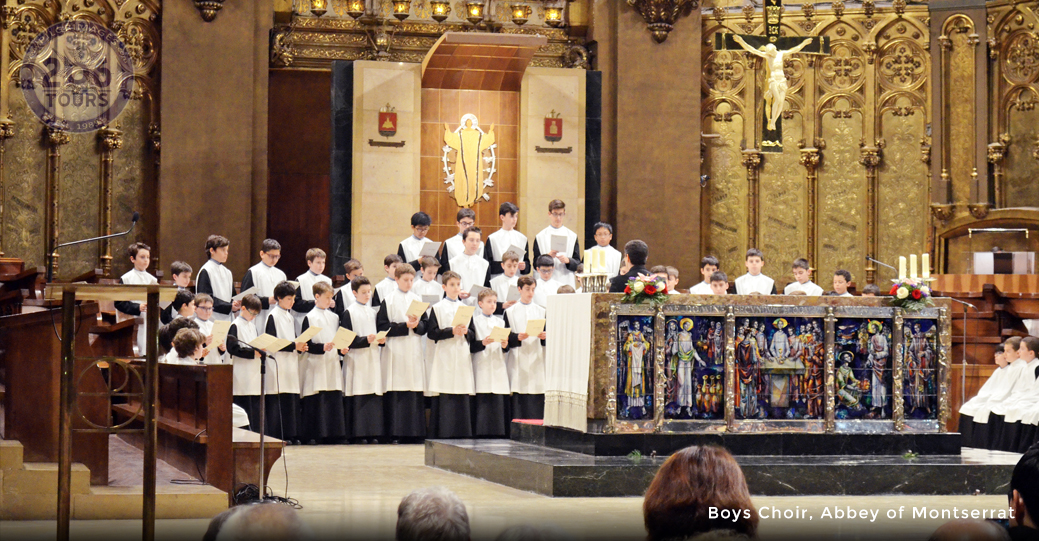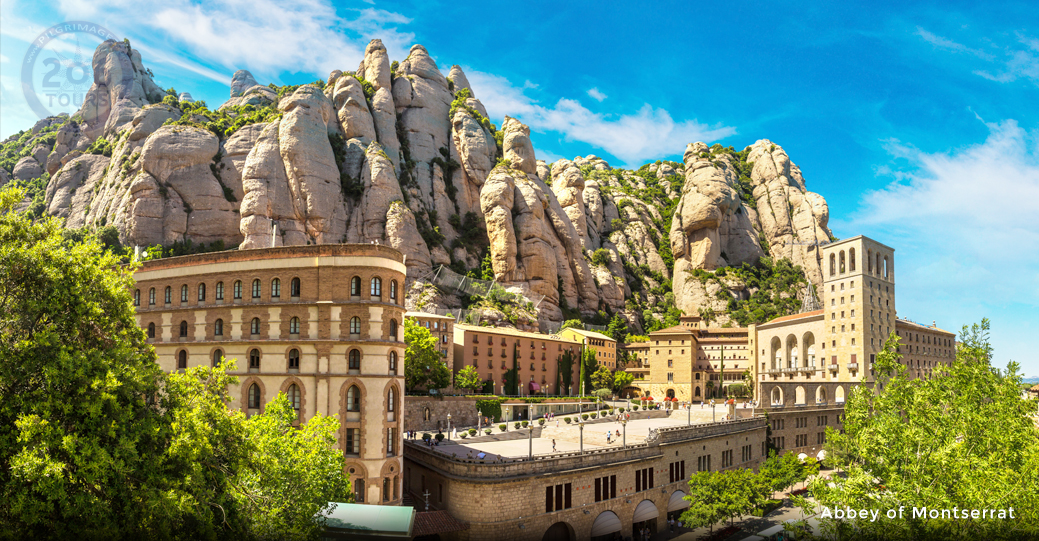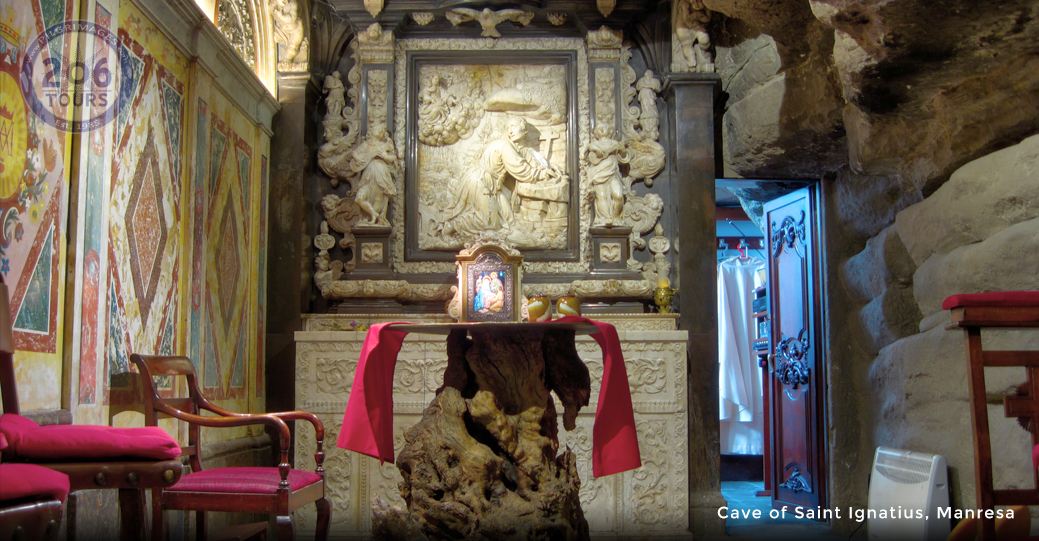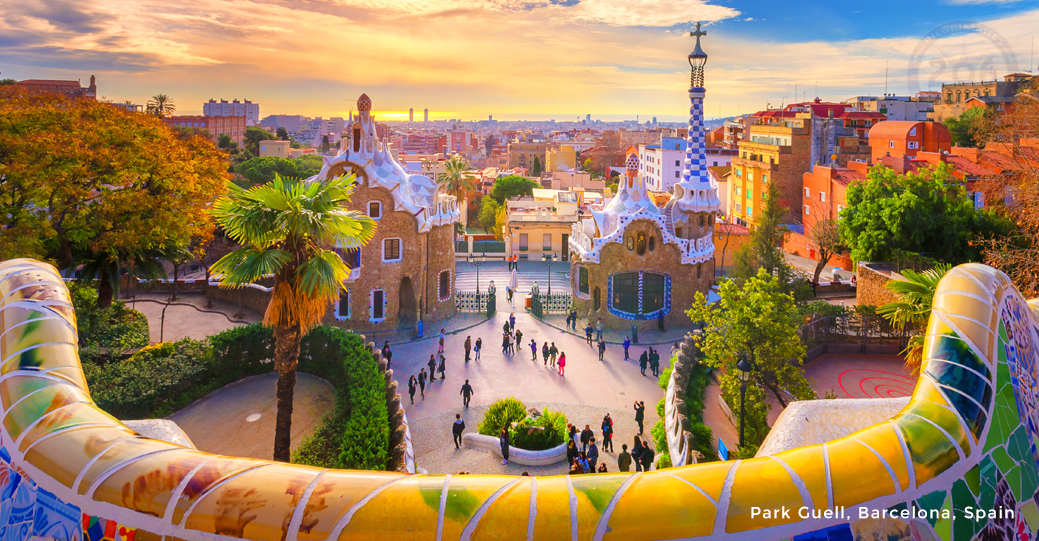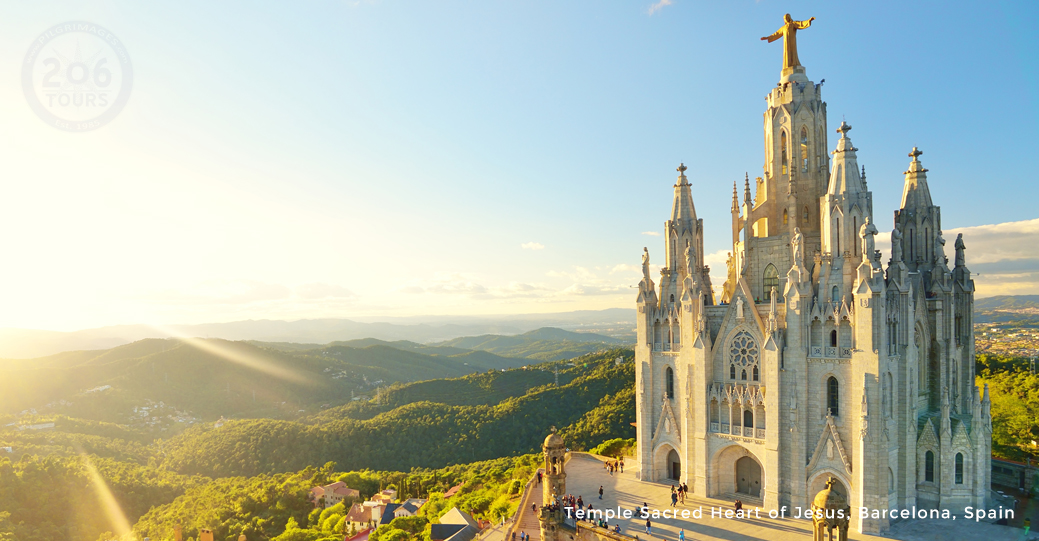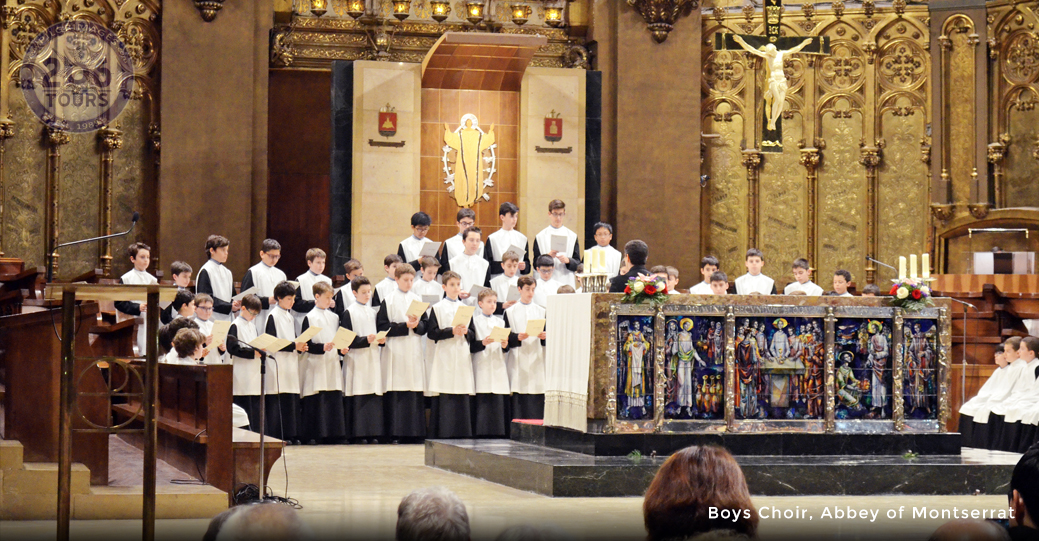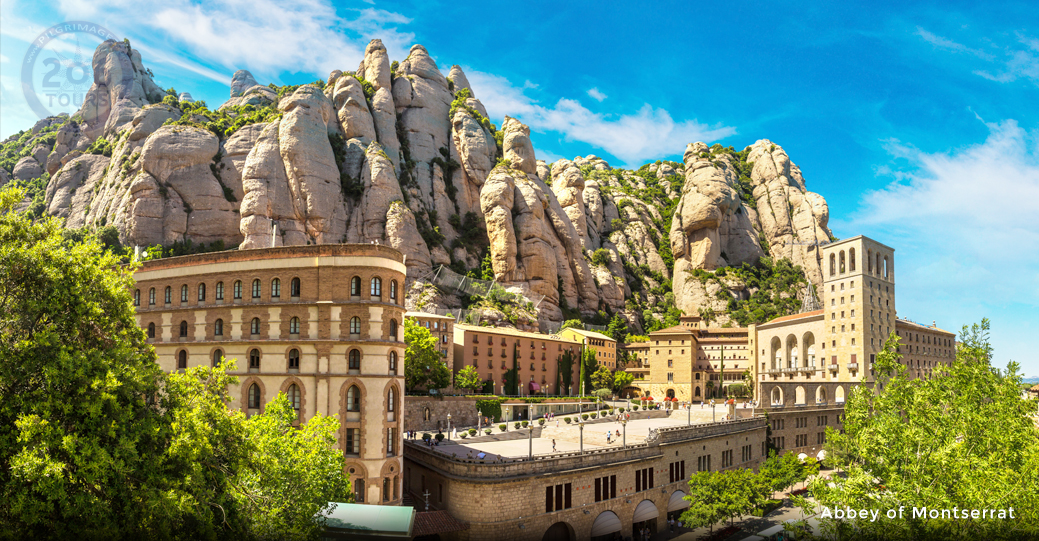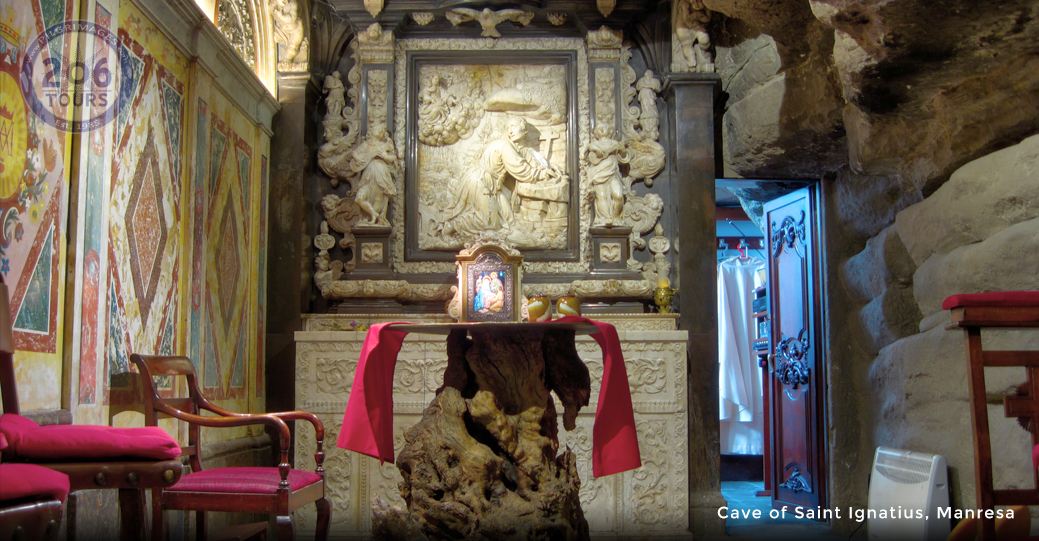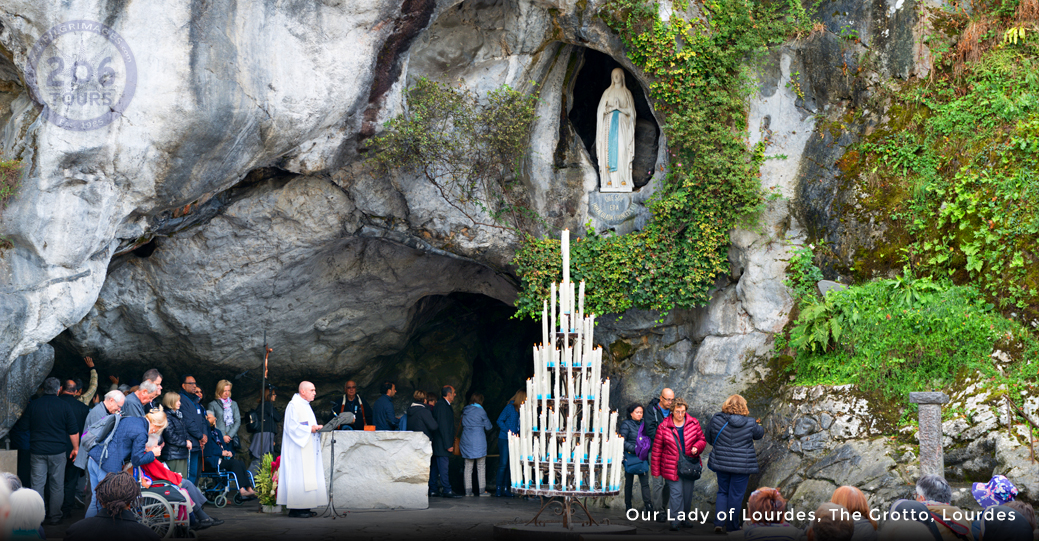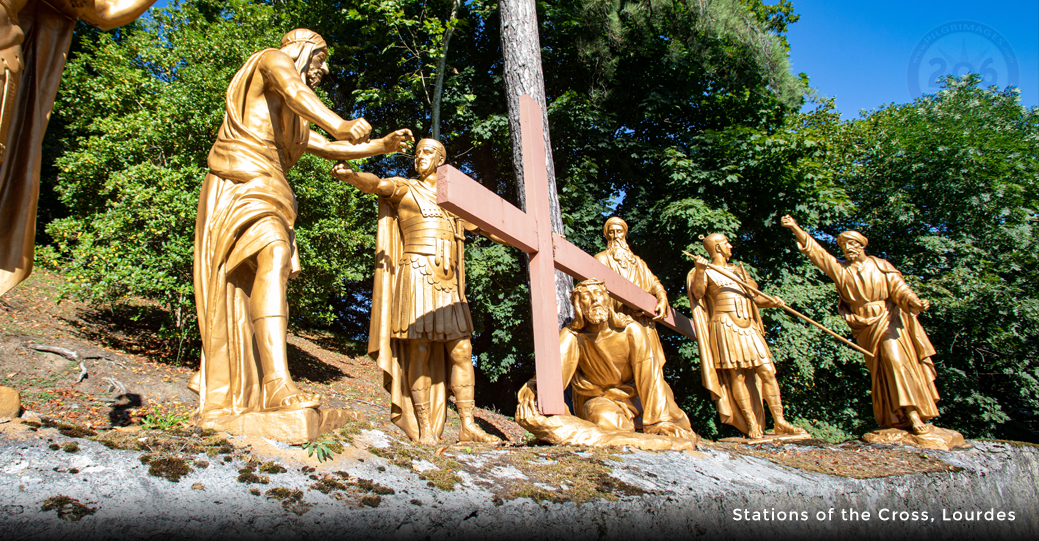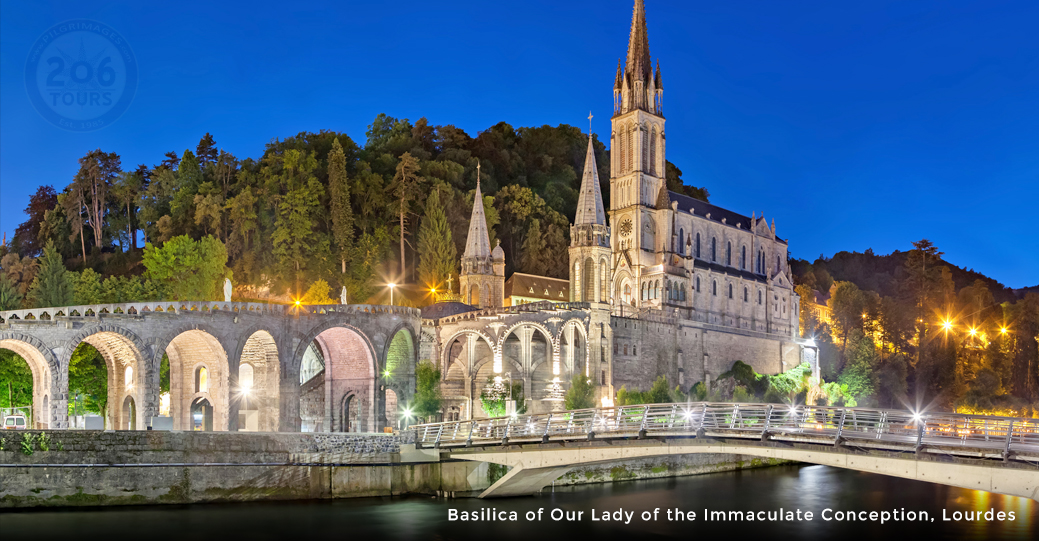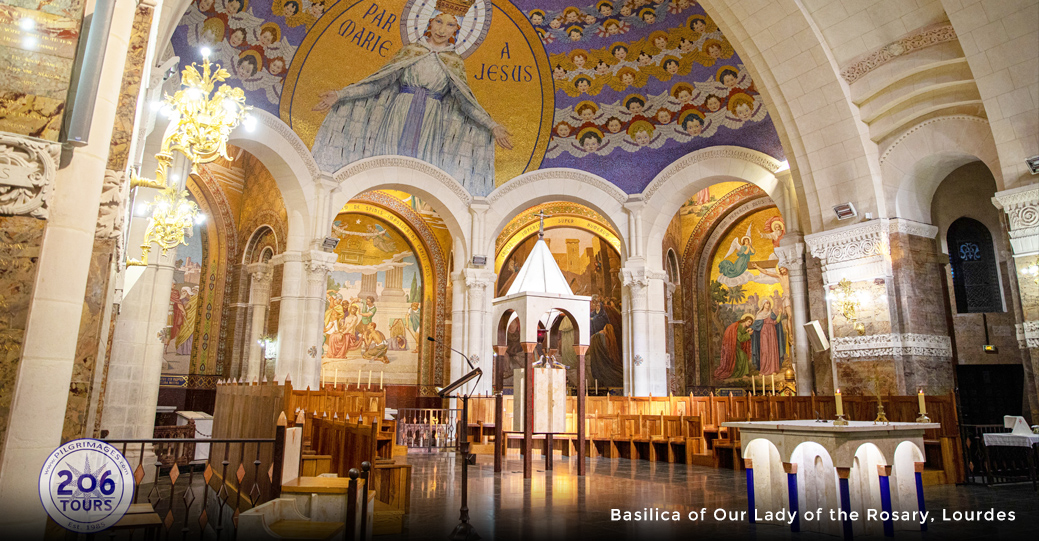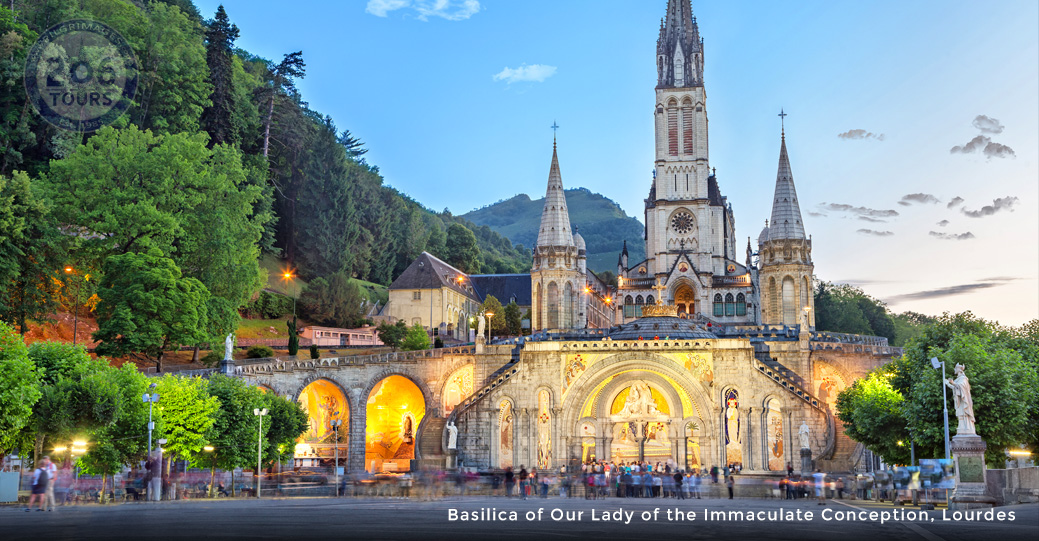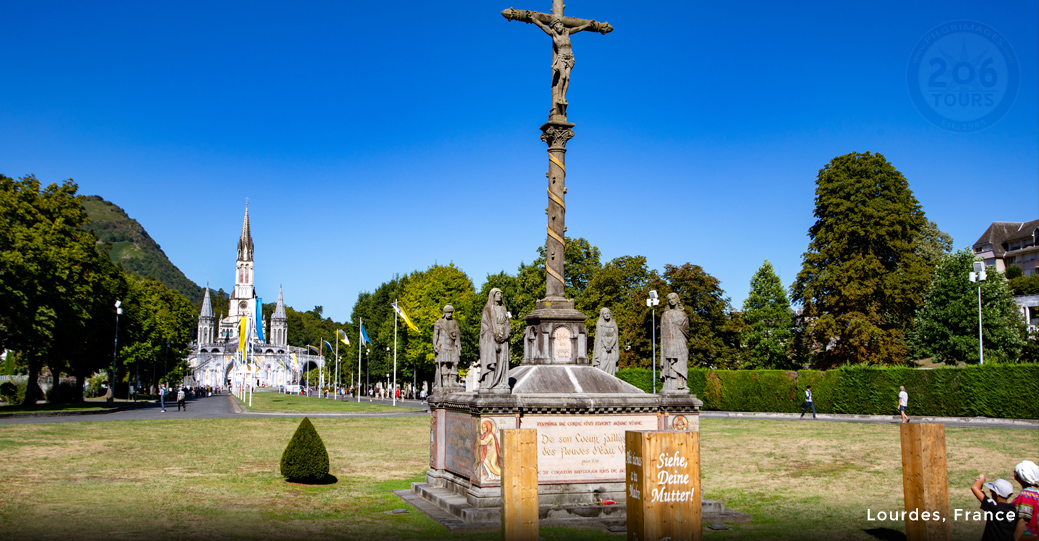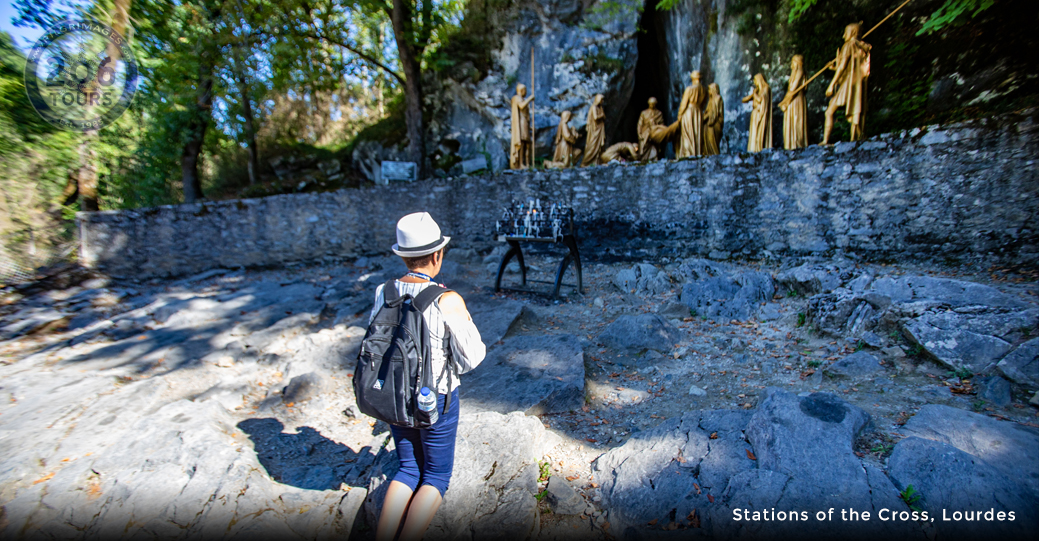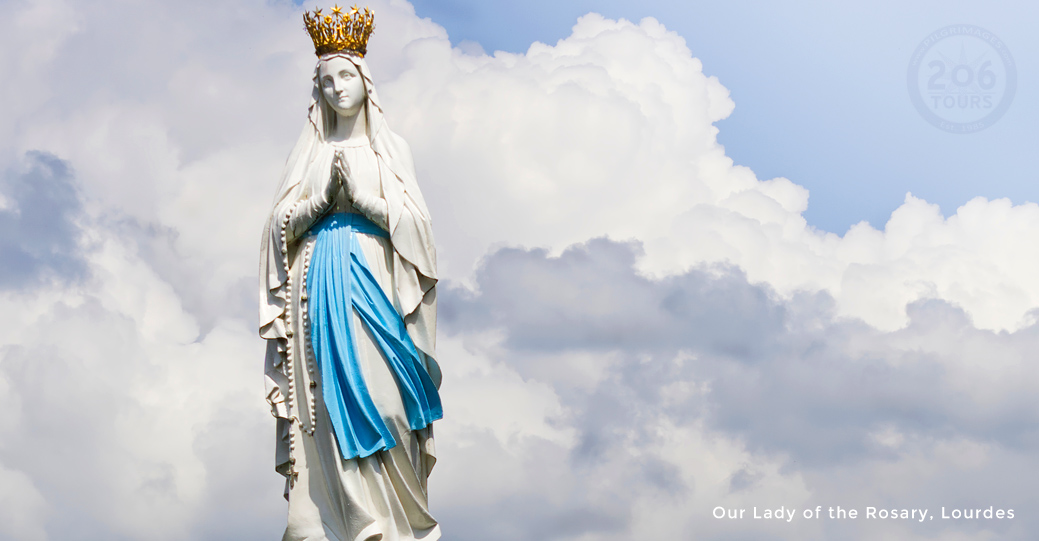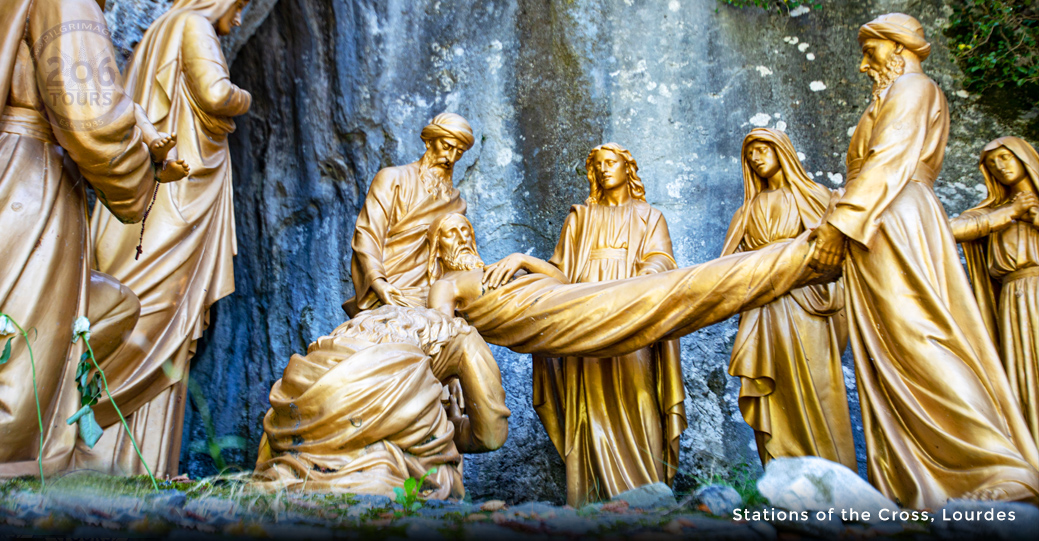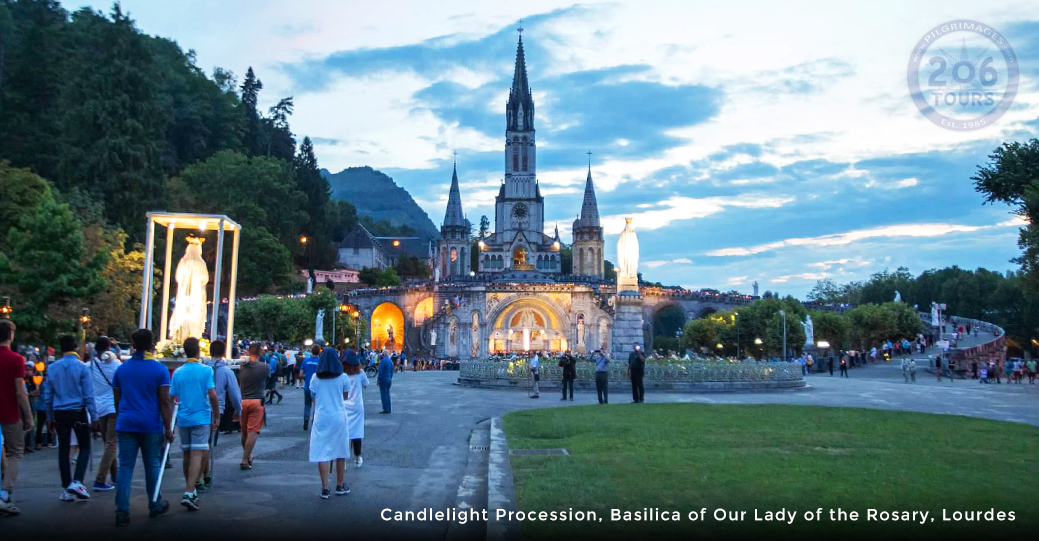 San Sebastian · Loyola · Arantzazu · Lourdes · Montserrat · Manresa · Barcelona
Fr. Russell Roide, S.J.
DATES & PRICES
Any Questions? Contact: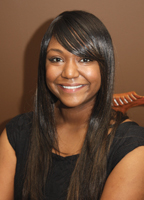 Additional information
Terms & Conditions
View printable flyer

Your trip includes
Round-trip airfare

from San Francisco (SFO)

*

All airport taxes & fuel surcharges
Accommodations at centrally located first class hotels as follows: (or similar)

~ 3 nights: June 02 - 05: Hotel Zenit, San Sebastian

~ 2 nights: Jun 05 - 07: Hotel Gallia & Londres, Lourdes

~ 2 nights: Jun 07 - 09: Abat Cisneros, Montserrat

~ 2 nights: Jun 09 - 11:, Ayre Caspe Hotel, Barcelona

Breakfast daily
3 Lunches
6 Dinners with wine and mineral water
Transportation by air-conditioned motor coach
Tour Escort throughout
Assistance of professional local Catholic guide(s) in San Sebastian, Lourdes, Montserrat and Barcelona
Sightseeing and admission fees as per Itinerary
Mass Daily and Spiritual activities
Whispers
Luggage handling (1 piece per person)
Centrally located hotels or similar
Hotel Zenit
San Sebastian
3 Nights
Hotel Gallia & Londres
Lourdes
2 Nights
Abat Cisneros
Montserrat
2 Nights
Ayre Caspe Hotel
Barcelona
2 Nights
Not included
Meals and beverages unless mentioned, Tips to your guide and driver.
Itinerary
Day 1, Monday, June 1: Depart USA
We depart en route to Bilbao, Spain via Barcelona. Dinner and breakfast will be served on board.
Day 2, Tuesday, June 2: Arrive Spain
Upon arrival in Spain, collect your luggage in the baggage claim area, and continue to the Arrival's Hall, where we will be greeted by a tour escort and/or driver. We proceed to San Sebastian via private motor coach to our hotel where we check in. Dinner is at the hotel. (D)
Day 3, Wednesday, June 3: San Sebastian - Loyola
Today, after breakfast, we make an excursion south to Loyola (near Azpeitia). Here in 1491 Inigo Lopez de Loyola Onaz was born in the Castle of Loyola. We know him better as Ignatius Loyola. We will visit his house and museum, have Mass in the Room of Conversion, and enjoy lunch here. After lunch we can walk to Our Lady of Olatz one of the places he often prayed. Time permitting we will walk to the village, or stay near the Castle and Basilica. Then we will return to our hotel in San Sebastian, where we will enjoy some of the tapas restaurants in the old city. (B)(L)
Day 4, Thursday, June 4: San Sebastian - Arantzazu
Today after breakfast, we make an excursion to Our Lady of Arantzazu, a famous pilgrimage stop of Ignatius. After his convalesce, he began his journey to Montserrat on a donkey. He was still uneasy of his past life and wanted to ask Our Lady for the strength to continue on. Here we visit the Shrine, celebrate Mass and have lunch. Then we return to San Sebastian where we are free to explore, on our own, the many tapas restaurants in this seaside town. (B)(L)
Day 5, Friday, June 5: San Sebastian - Lourdes
After an early breakfast at the hotel, we depart lovely San Sebastian and make our way to Lourdes with a stop in Javier - the Castle and home of St. Francis Xavier. We will celebrate Mass, have lunch and continue on our way to Lourdes. Here in 1858, the Blessed Mother appeared to young Bernadette Soubirous. In a series of apparitions that would draw worldwide attention. The Lady introduced herself to Bernadette as "The Immaculate Conception." We check in to our accommodations to Lourdes. After dinner, feel free to join in the evening candlelight procession or to pay a late night visit to the Grotto. (B)(L)(D)
Day 6, Saturday, June 6: Lourdes
We begin this morning with Mass. After Mass, we enjoy a walking tour in the Footsteps of St. Bernadette and/or find our way to the baths. This afternoon at 4:30 p.m. we are welcome to participate in the Procession of the Blessed Sacrament and the Blessing of the Sick, dinner and then the candlelight procession, beginning about 8:30 p.m. After the procession, we return to our hotel. (B)(D)
Day 7, Sunday, June 7: Lourdes - Montserrat
This morning, we depart Lourdes after Mass and make our way to Montserrat, home to the Benedictine monastery dramatically set in the Montserrat mountain range. Pilgrims from around the world flock to this monastery to view its magnificent architecture in such a striking setting. Enjoy dinner at hotel Abat Cisneros. (B)(D)
Day 8, Monday, June 8: Montserrat - Manresa - Montserrat
This morning after breakfast we will make our way to Montserrat. Monserrat is home to the 13th Century Benedictine Monastery. This Marian Shrine has attracted pilgrims for over 700 years, much as it did for Ignatius in March of 1522. We pause here to visit the Black Madonna of Montserrat, before whom Ignatius put his sword and exchanged his fancy clothes with a beggar. In the afternoon about 4 p.m. we continue to Manresa, a place of profound conversion for Ignatius. Here, in a cave on the banks of the Cardoner River, Ignatius received a vision that provided him with deep insights into the spiritual life and altered the course of his own life. From the initial insights he received here, Ignatius went on to pen the Spiritual Exercises, the fruit of his meditations. Ignatius remained in Manresa for about a year and a half. We will celebrate Mass in the cave, tour the museum at Manresa, and continue to Montserrat for the evening. Where we will enjoy dinner at hotel Abat Cisneros. (B)(D)
Day 9, Tuesday, June 9: Barcelona - visit to the city
This morning after breakfast, we will travel to Barcelona and upon arrival, we will have the opportunity to explore and enjoy the broad avenues of this beautiful city admiring its marvelous building contrasts dating back nearly 2000 years. We will visit the Gothic Quarter that includes Saint Eulalia Cathedral and its 14th C Roman Wall and celebrate Mass. Today, lunch and dinner will be at your leisure. (B)
Day 10, Wednesday, June 10: Barcelona - Visit to the city
Our tour today includes the renowned Basilica of Sagrada Familia. We will have Mass in the lower Church near the tomb of Gaudi. We will tour the Basilica. Then we finish with a short walking tour of Ignatian sites including the Basilica of Our Lady of the Sea where Ignatius would often go to seek alms. This afternoon is free to explore Las Ramblas and prepare for our festive farewell dinner at a local restaurant. We will drive back to our hotel stopping shortly to visit the city of Barcelona's light show. (B)(D)
Day 11, Thursday, June 11: Return to the USA
After breakfast, we transfer to the airport for our return flight to the USA.
*206 Tours Disclaimer:
Occasionally local religious and national holidays, weather, traffic conditions and other events may necessitate changes in the sequence of events or the missing of certain events/places. Though every effort will be made to follow the itinerary, it should be considered as an indication, rather than a contract of events and places to be visited.
Why buy "With Airfare" from 206 Tours
1000's of flights are being cancelled. 206 Tours will assist getting you to your destination.
Your transfer will be waiting for you upon arrival, even if your flights are rescheduled.
In the event your tour is not operating we will refund you all your money back or provide a full credit
Your seats will be assigned according to your request (most online fares do not include seat assignment appox. $300)
If you need to travel few days prior or stay few days later, make a stop-over, we will arrange it for you.
If you do not buy Airfare from 206 Tours
With many flight cancellations and overbookings, we feel that you should know:
If your flight is cancelled - 206 Tours will not be able to assist you.
In order to guarantee your arrival and departure transfer, we need your detailed flight arrival / departure by 45 days prior, Any changes within 45 -3 days prior, additional transfer cost may apply.
For changes in arrival / departure within 3 days of departure, we will not be able to rebook your transfer and you will need to make your own way to / from hotel or airport at your own cost
Often times low online fares, do not include seat assignments ($300 approx.). It will be a challenge to get a good seat assigned at the airport.
If you book your own airfare, travel insurance provided by 206 Tours will not reimburse expenses caused by your flight changes.
Book your trip now
$400 Deposit is due at the time of Registration
Options & Upgrades
*All pricing is per person
Single Supplement / Solo Traveler Upon Request
Business Class Trans-Atlantic (One-Way) Upon Request
Business Class Trans-Atlantic (Round-Trip) Upon Request
Options and upgrades
Options & Upgrades
*All pricing is per person
Single Supplement / Solo Traveler Upon Request
Business Class Trans-Atlantic (One-Way) Upon Request
Business Class Trans-Atlantic (Round-Trip) Upon Request
Would you like to arrive
earlier or stay later?
Let us know at time of registration, we will reschedule your airline reservations pending availability at no additional fee (these options will be available to you when you register online). Let us know if you need assistance with pre or post stay at hotel. Simply Contact 206 Tours: 800-206-TOUR (8687) or [email protected]
Contact Us
Any questions? Contact Us: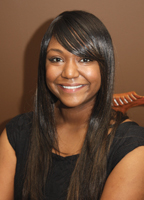 Piernha

Account Manager

1-800-206-Tour (8687)