"Pope Authorizes Official Pilgrimages to Medjugorje"
May 12, 2019
Medjugorje & Dubrovnik Pilgrimage
Spiritual Director: Fr. Patrick Keane
October 26 – November 5, 2023
1BPK102623
"Pope Authorizes Pilgrimages to Medjugorje" May 12, 2019
Medjugorje & Dubrovnik Pilgrimage
Spiritual Director:
Fr. Patrick Keane
October 26 – November 5, 2023
1BPK102623
slider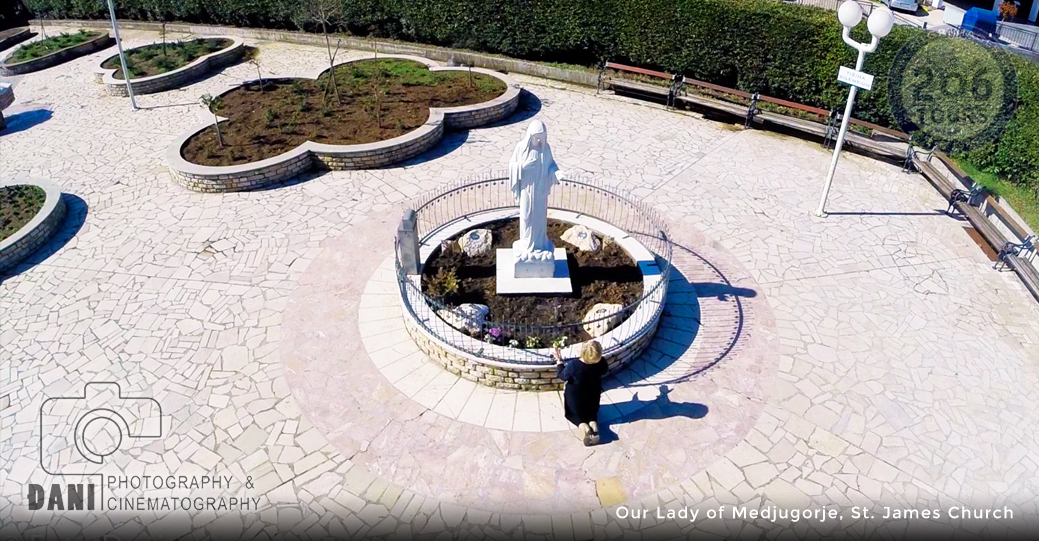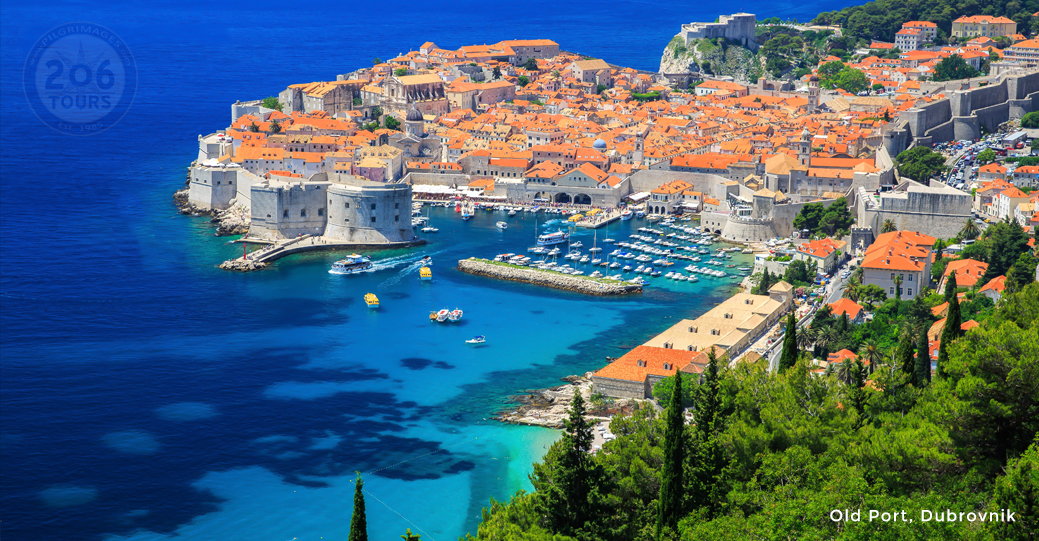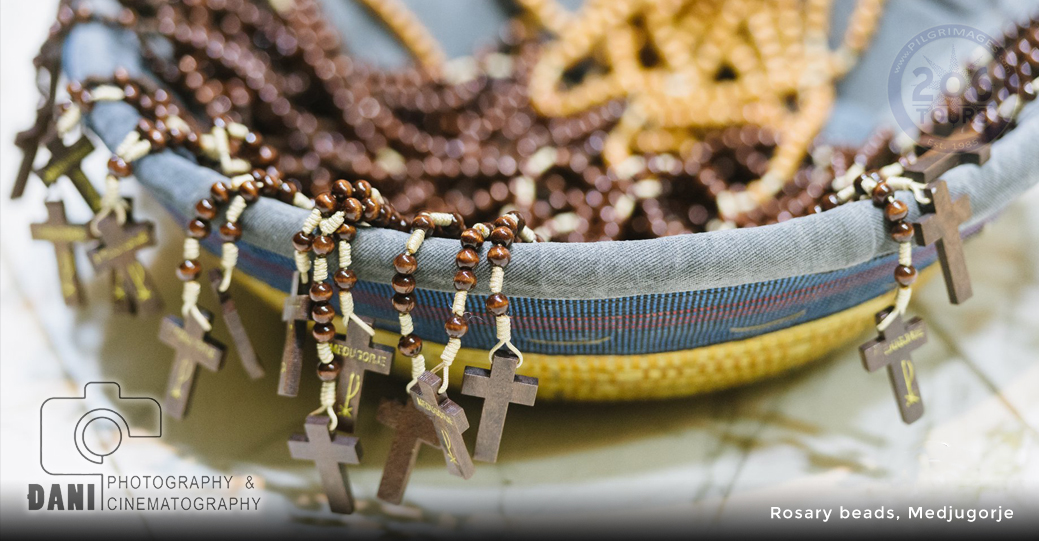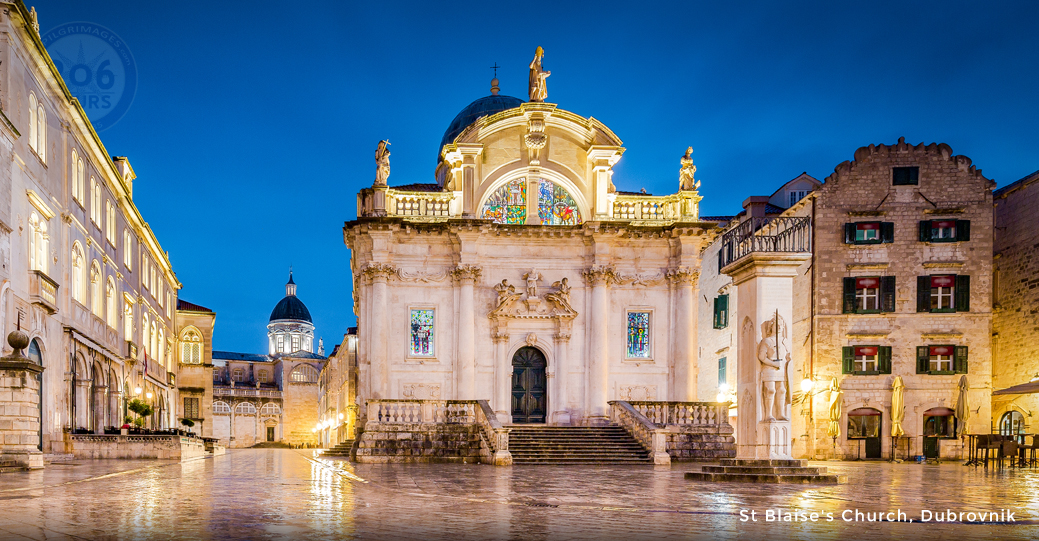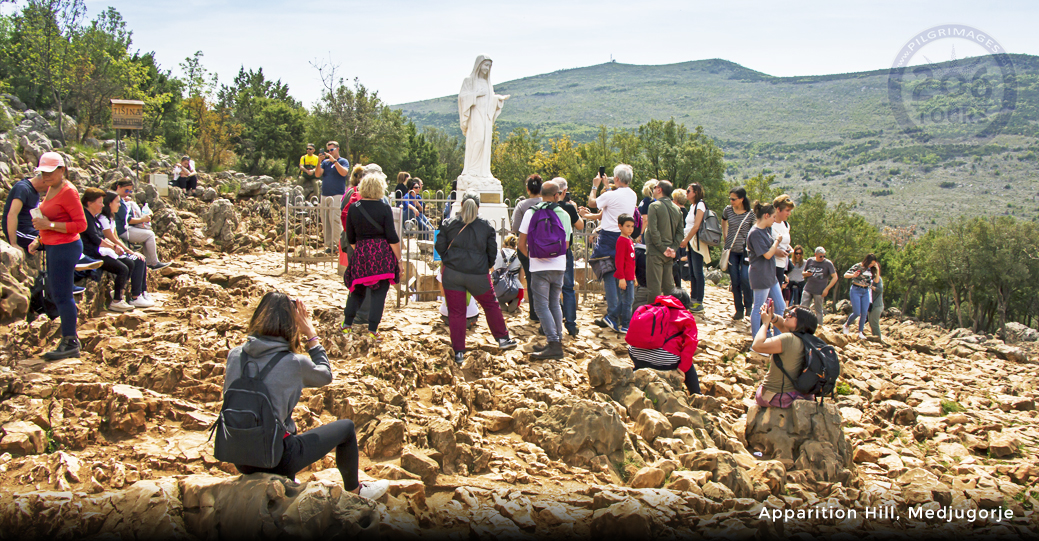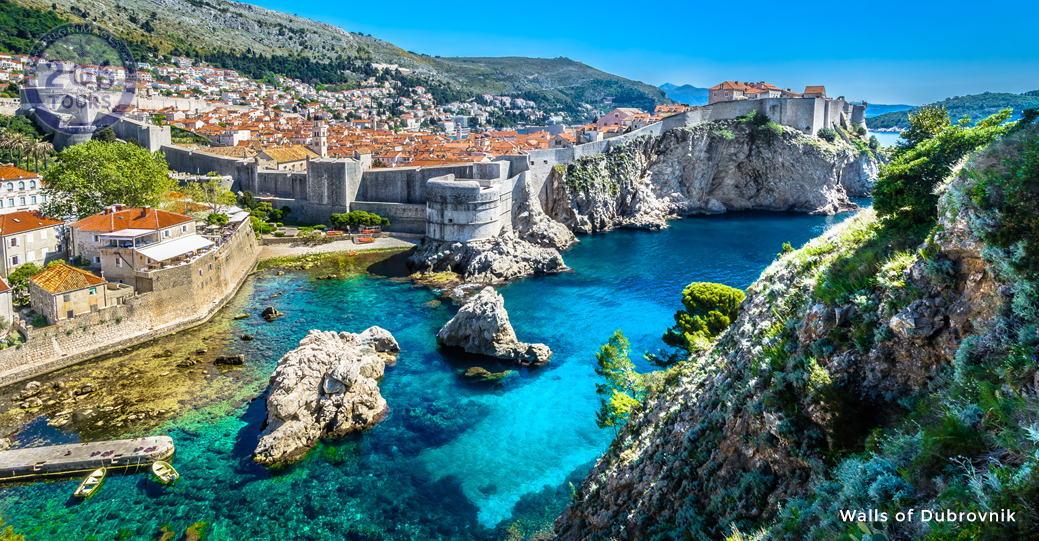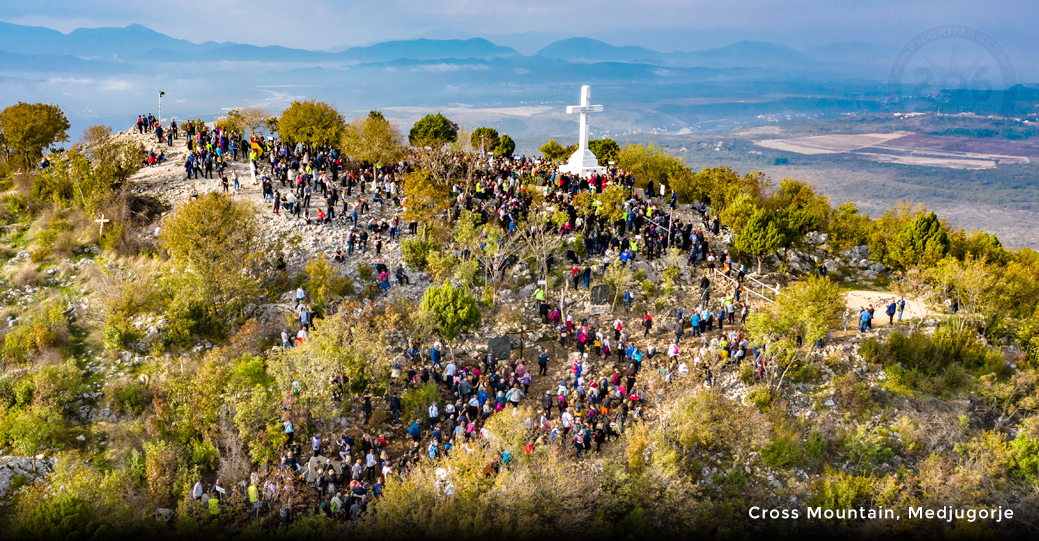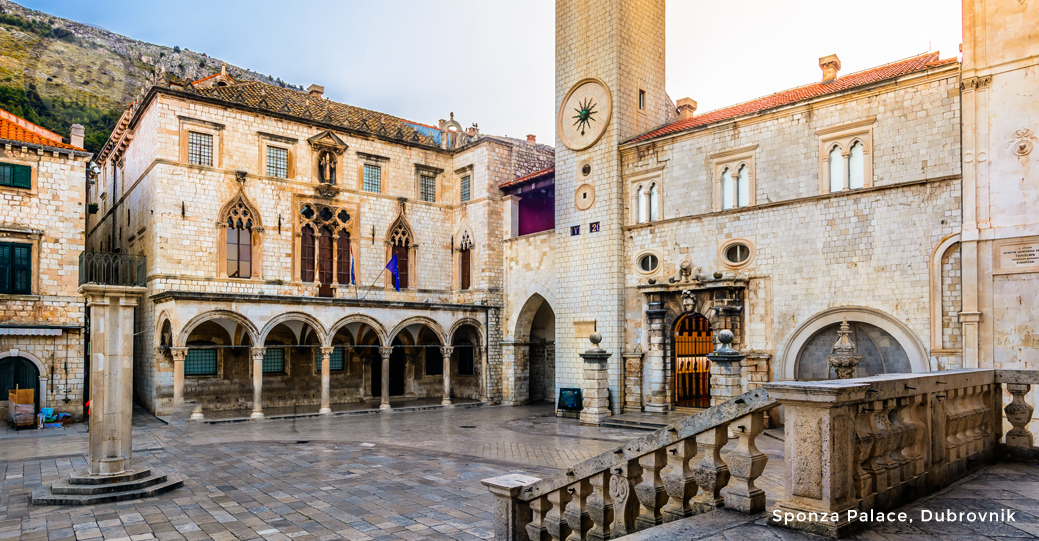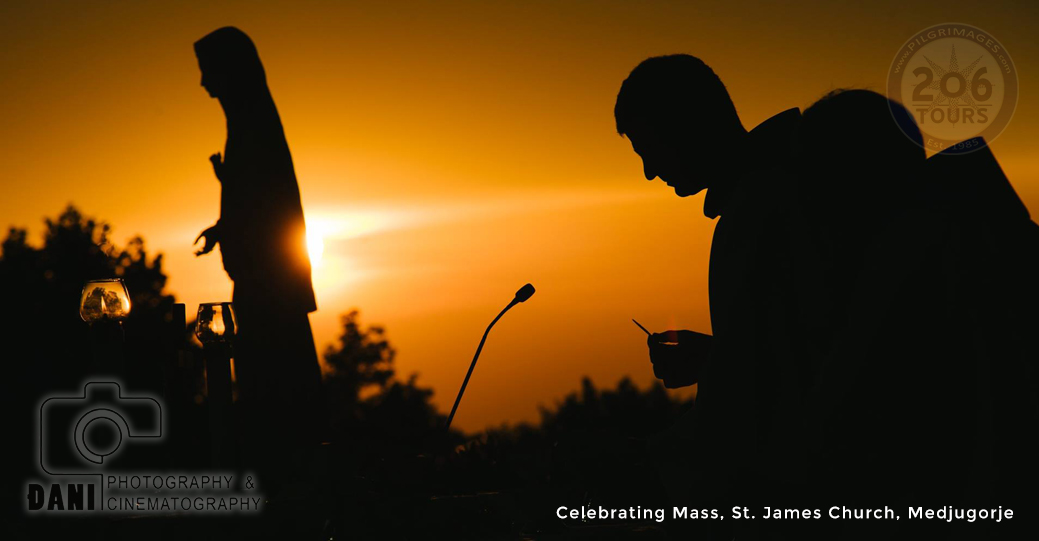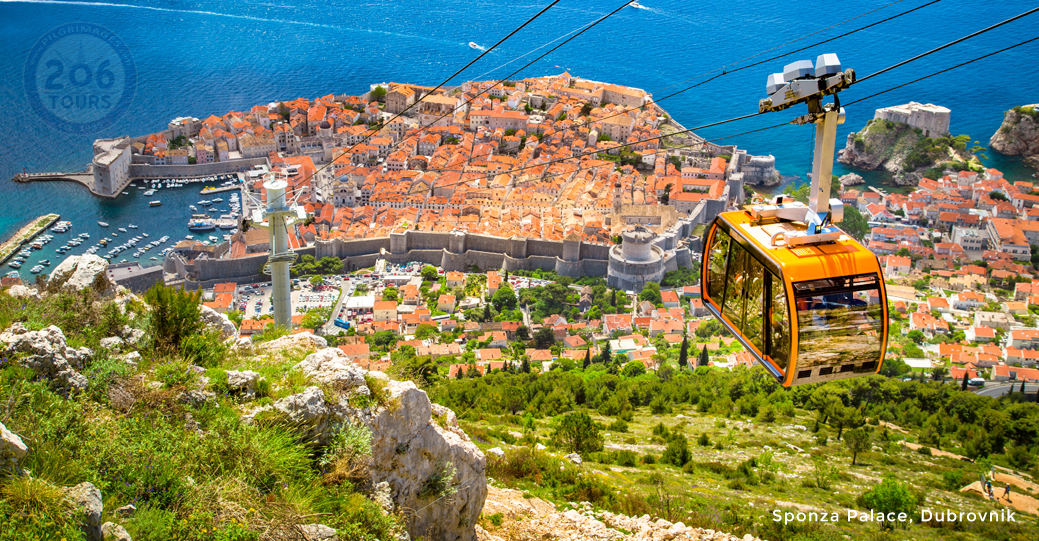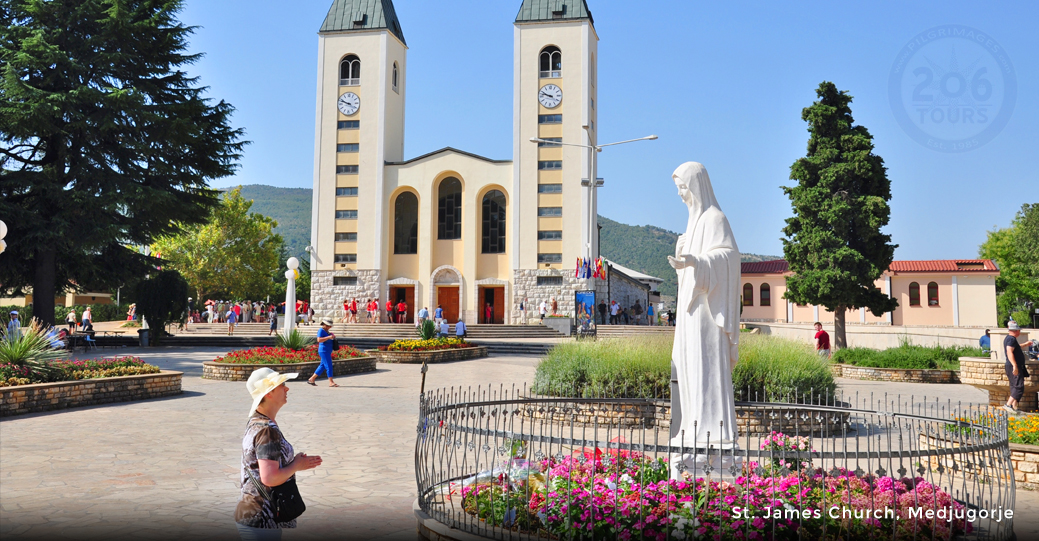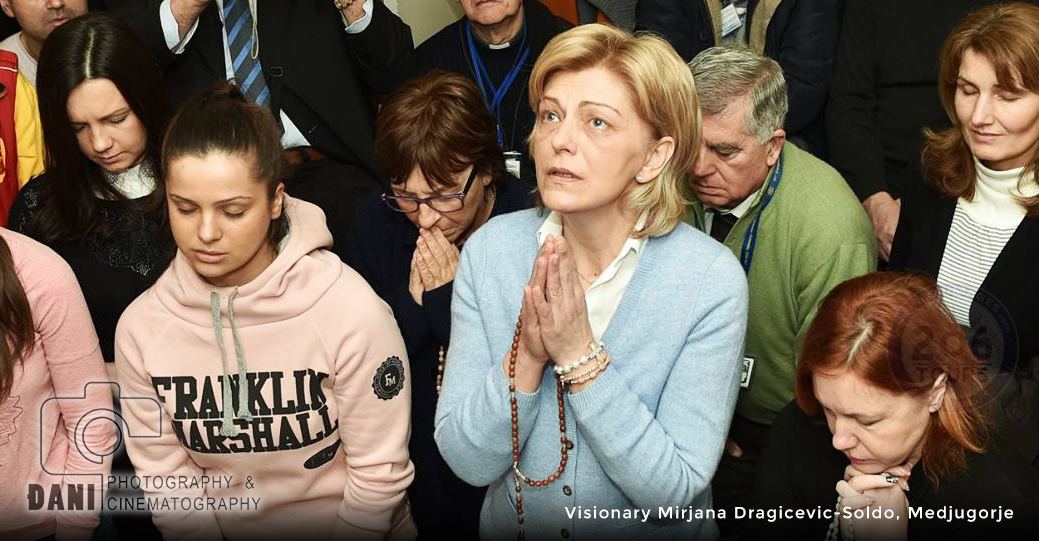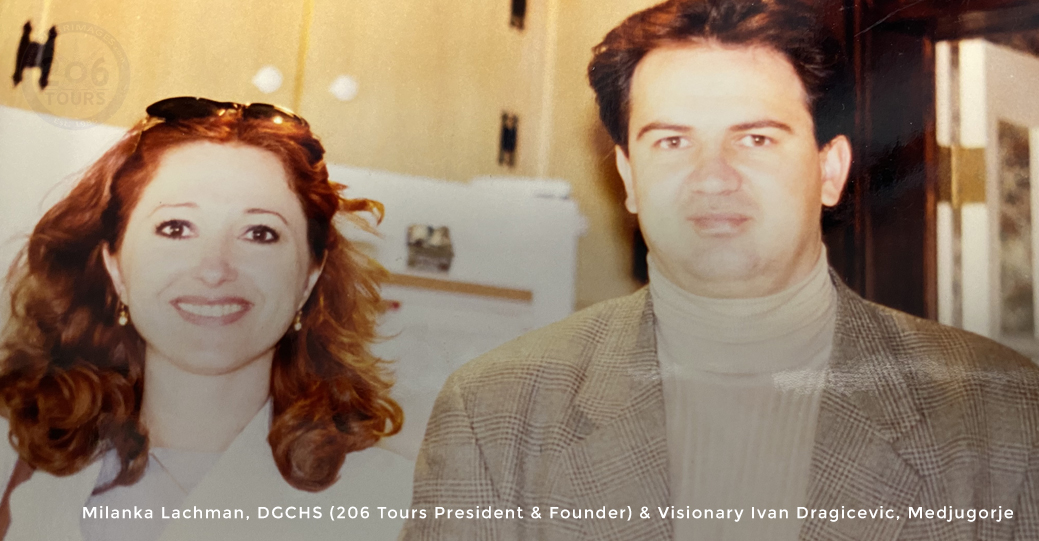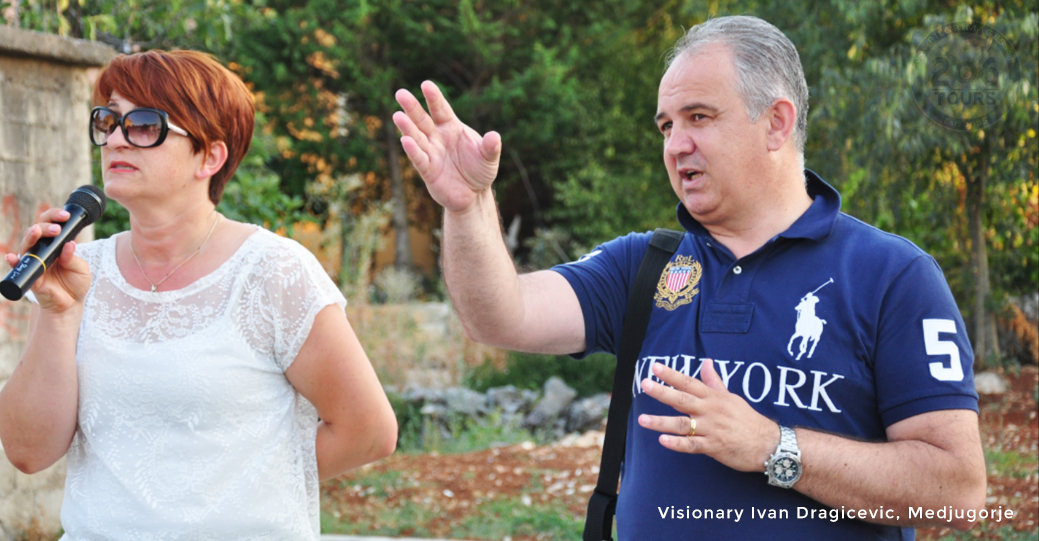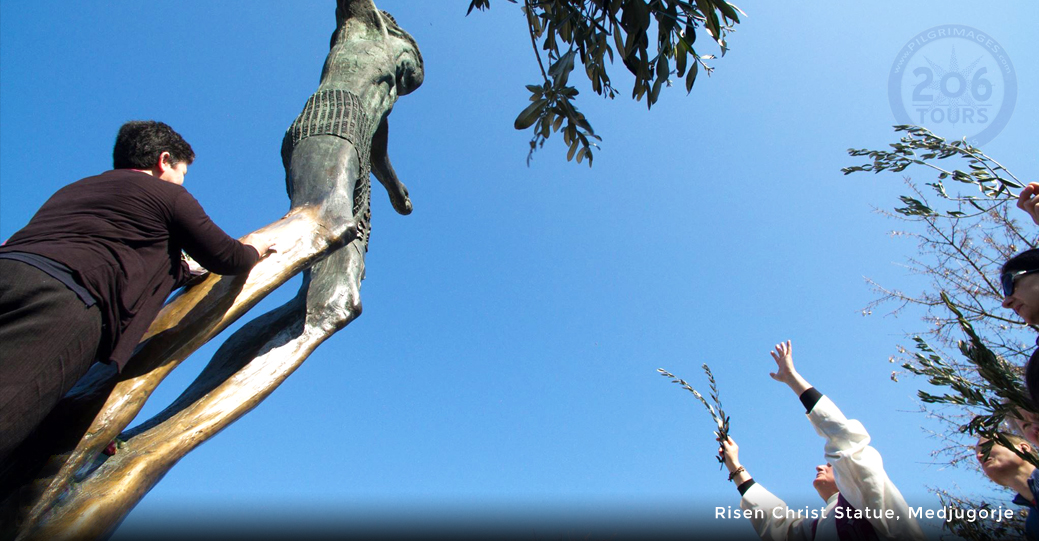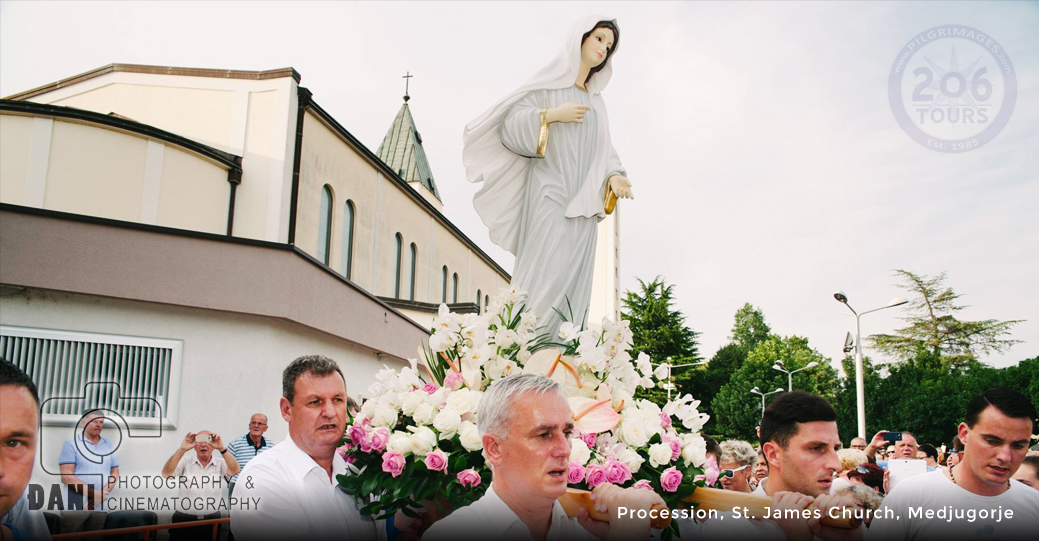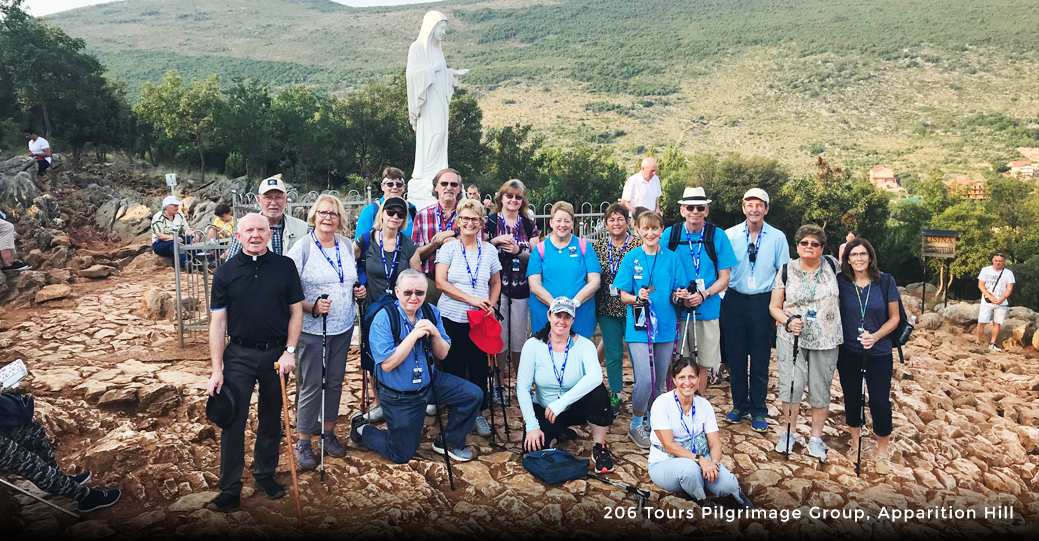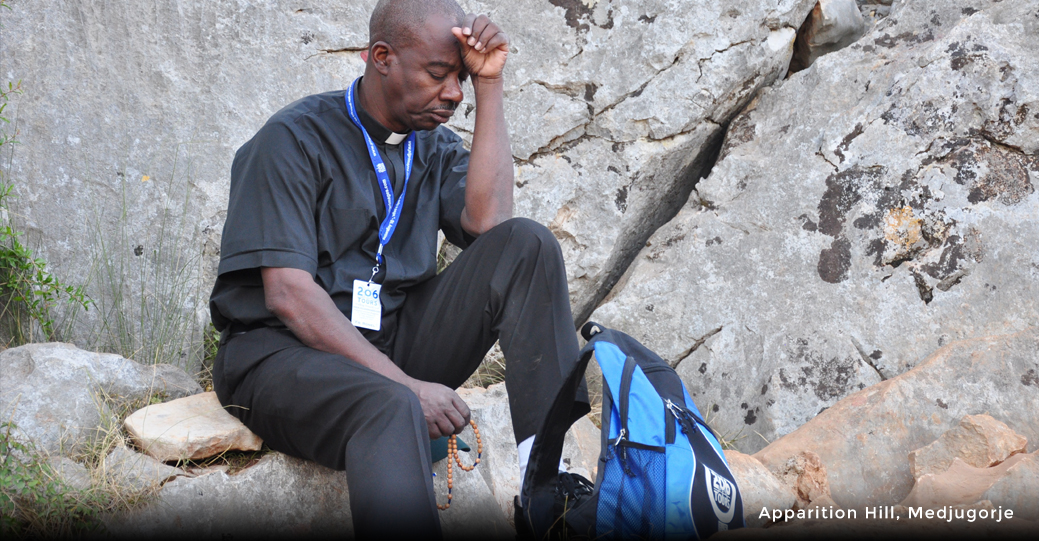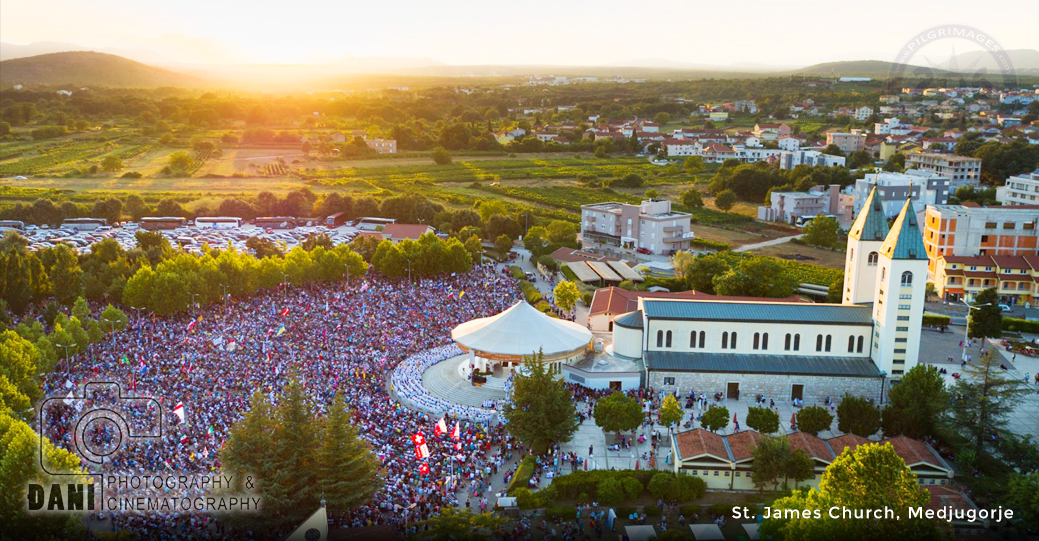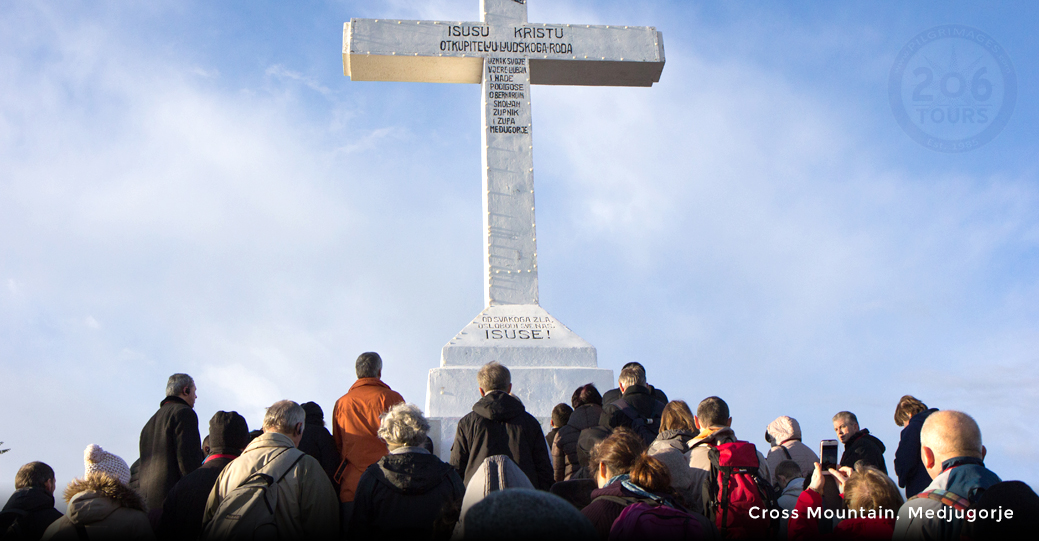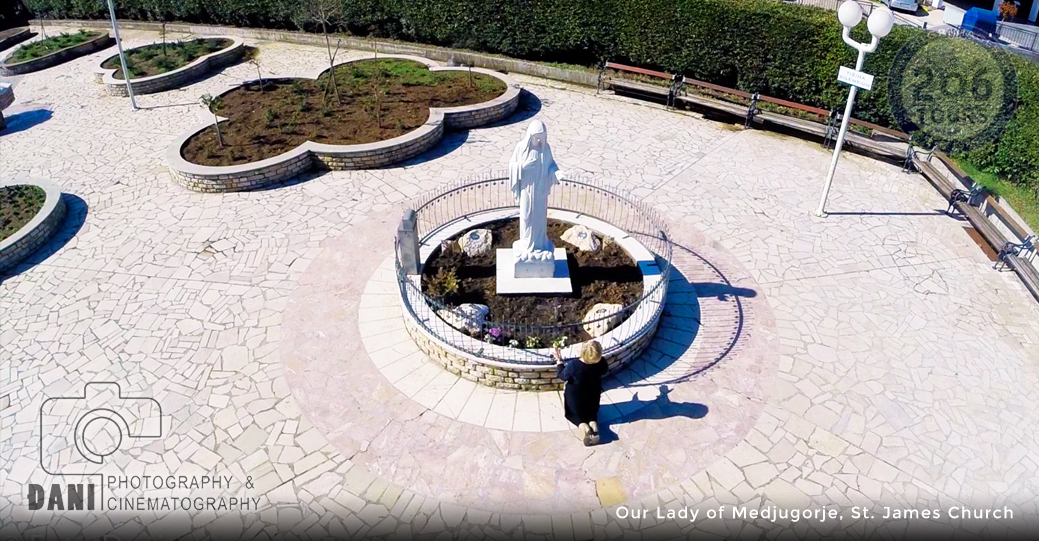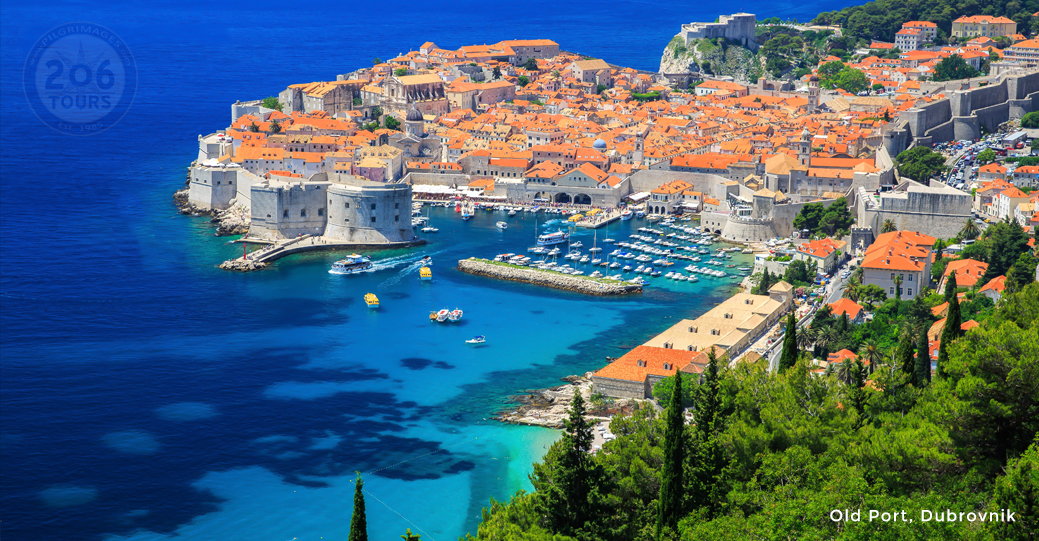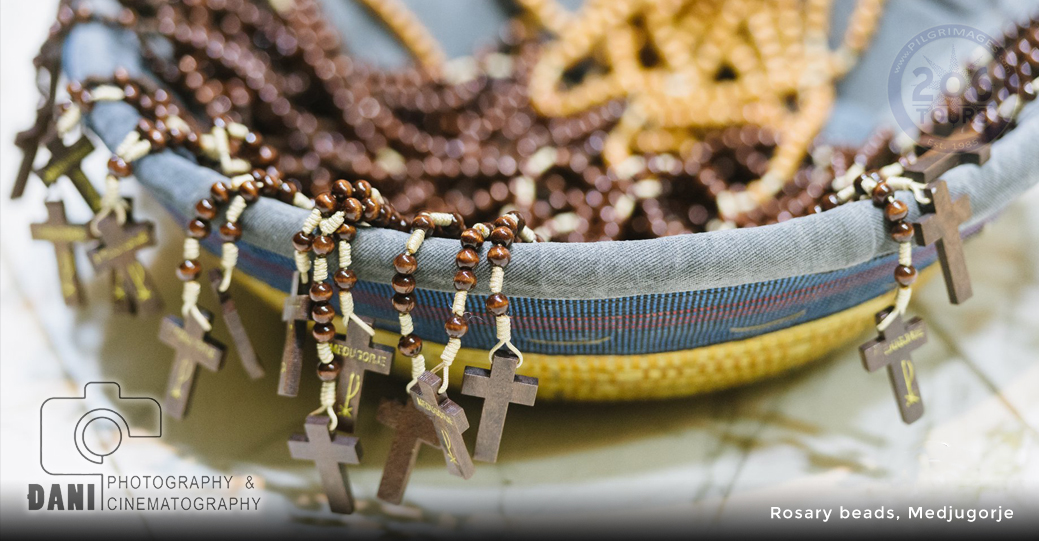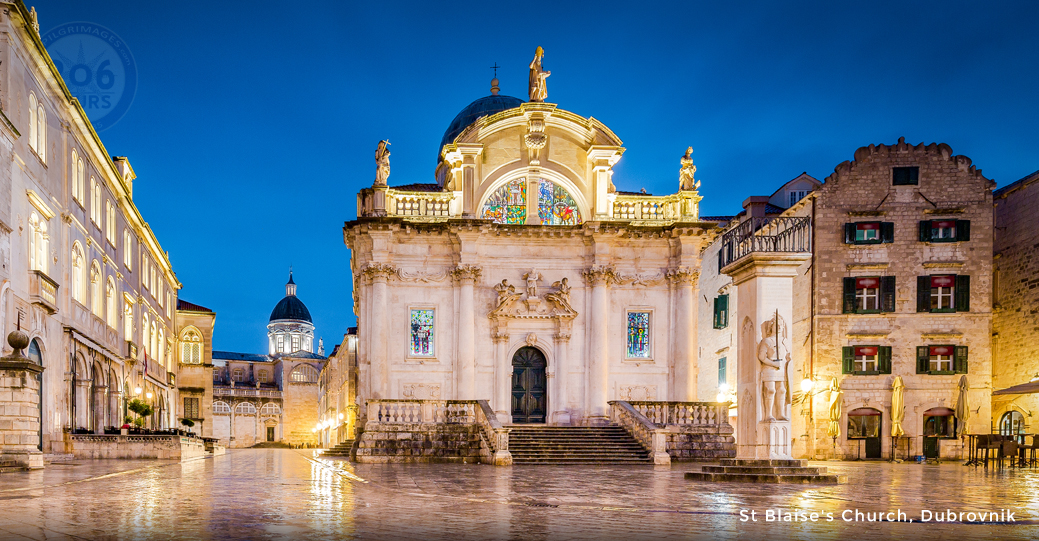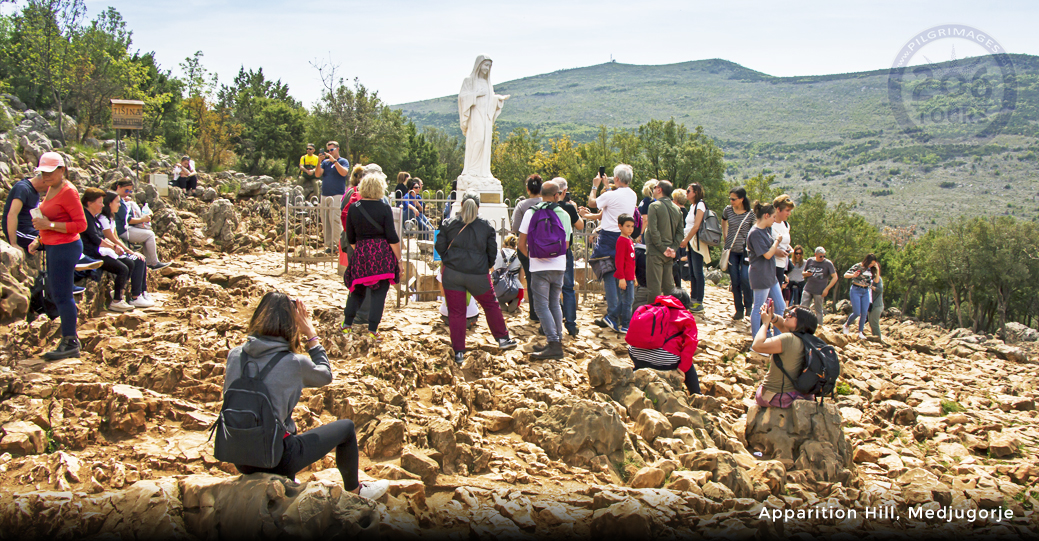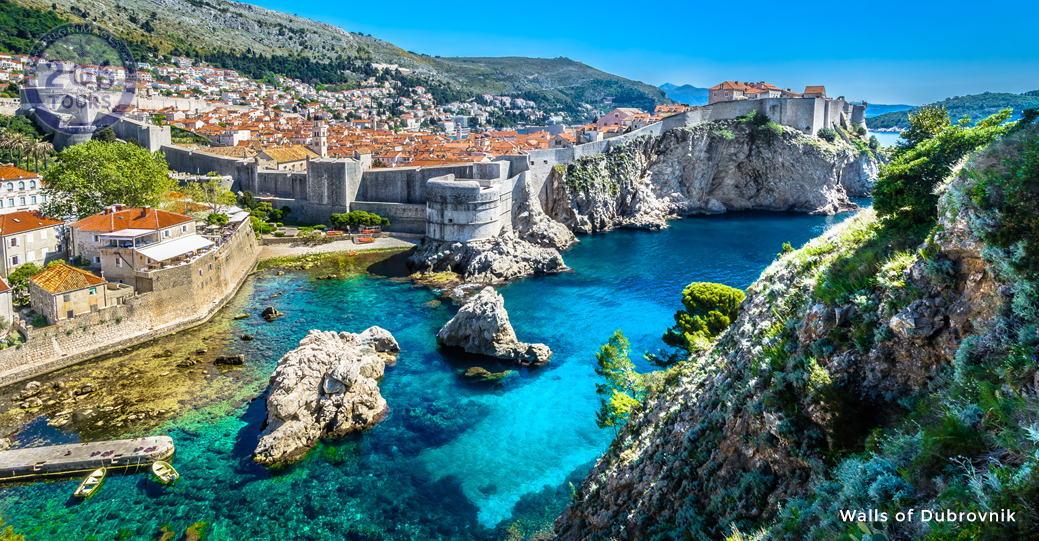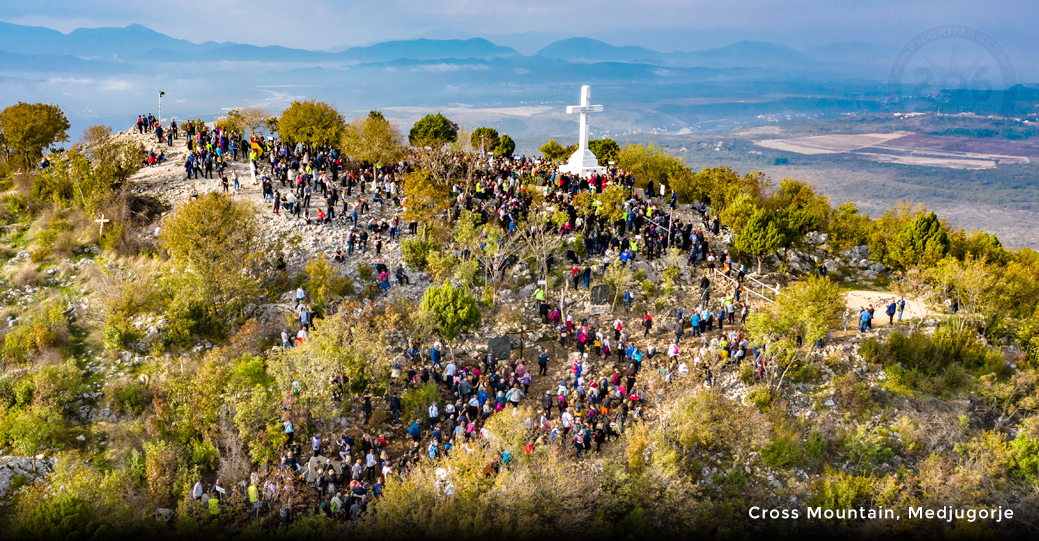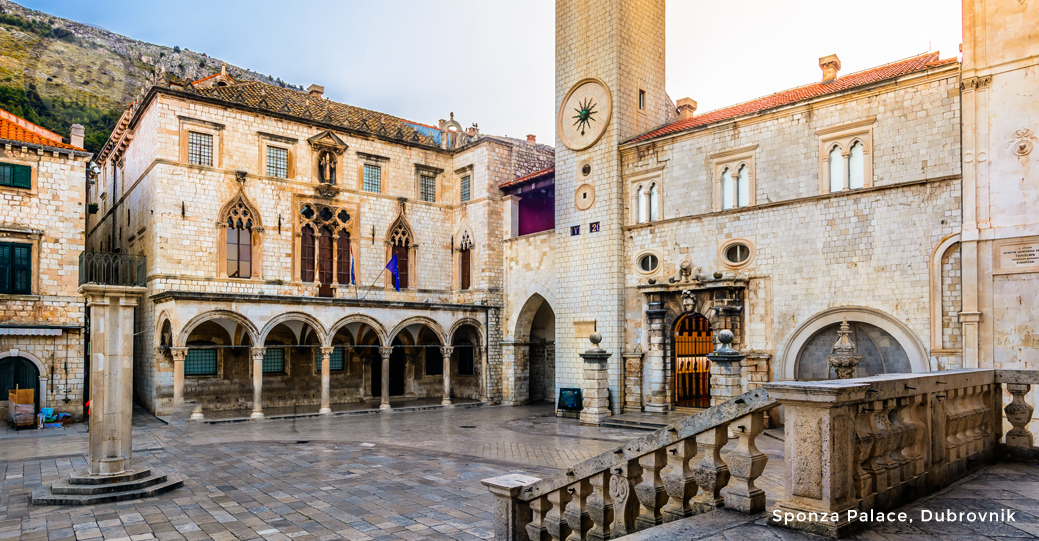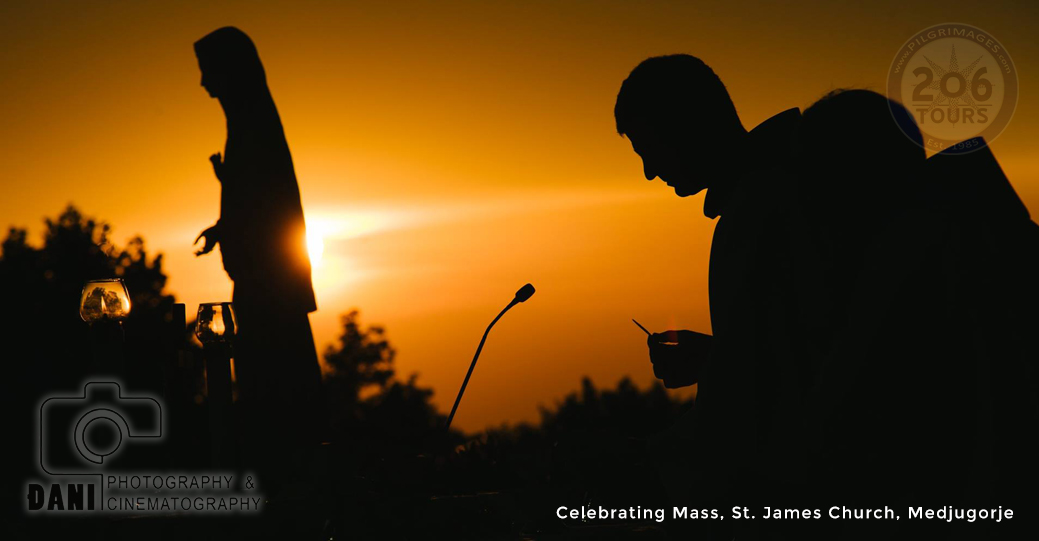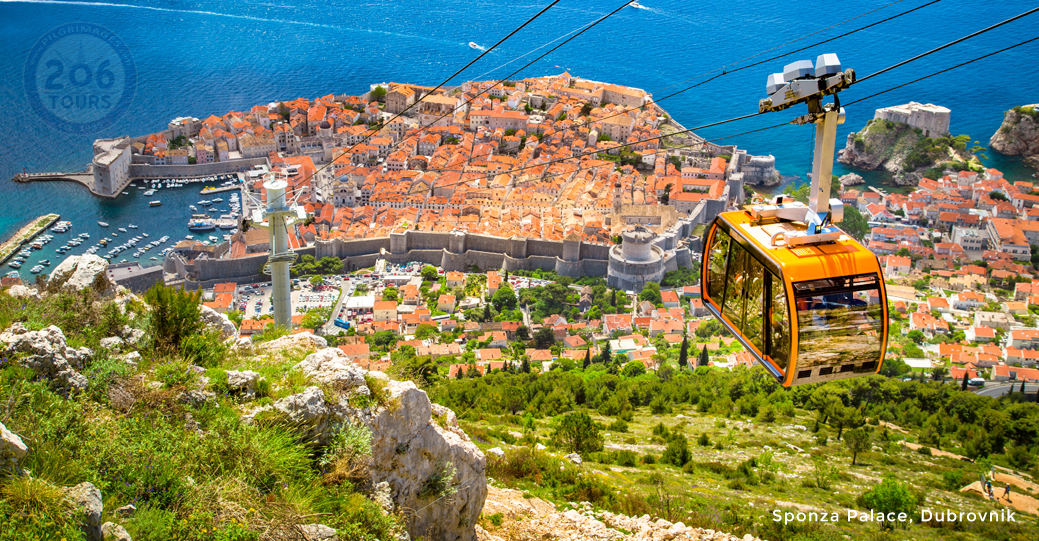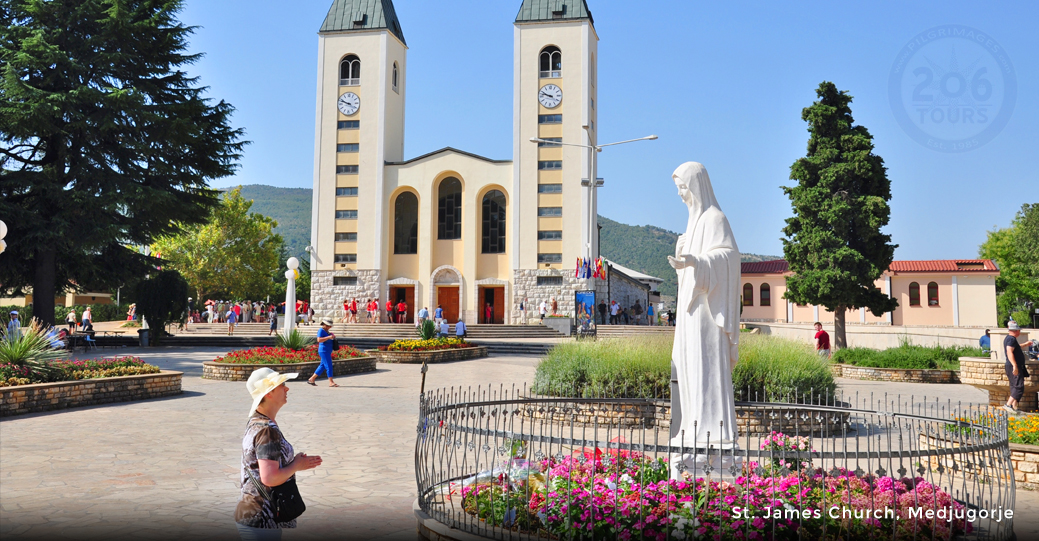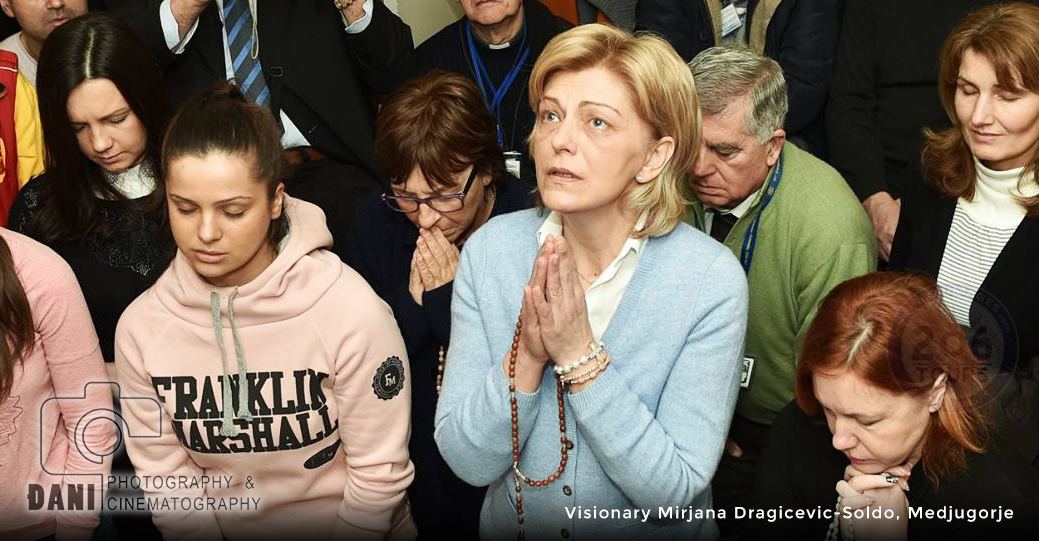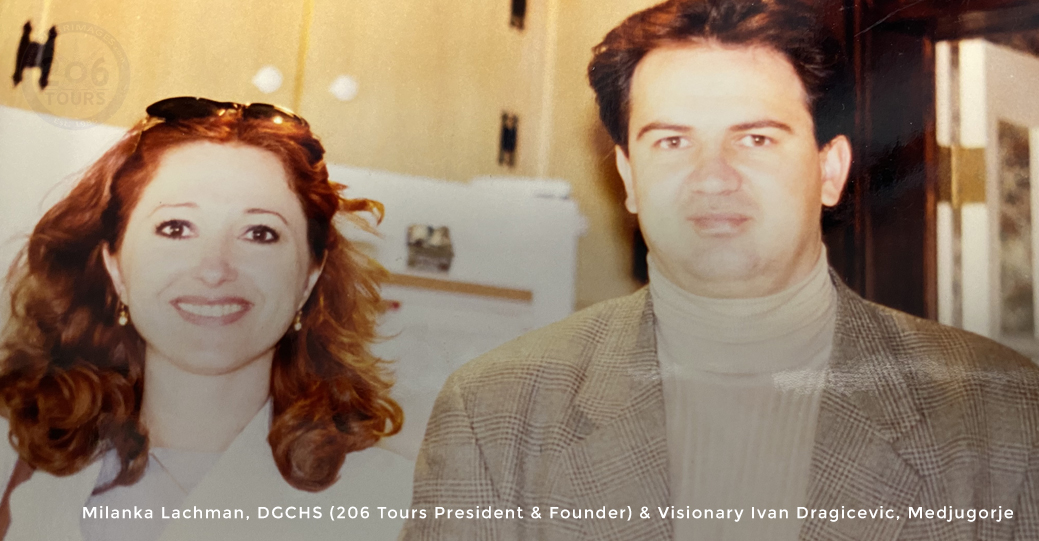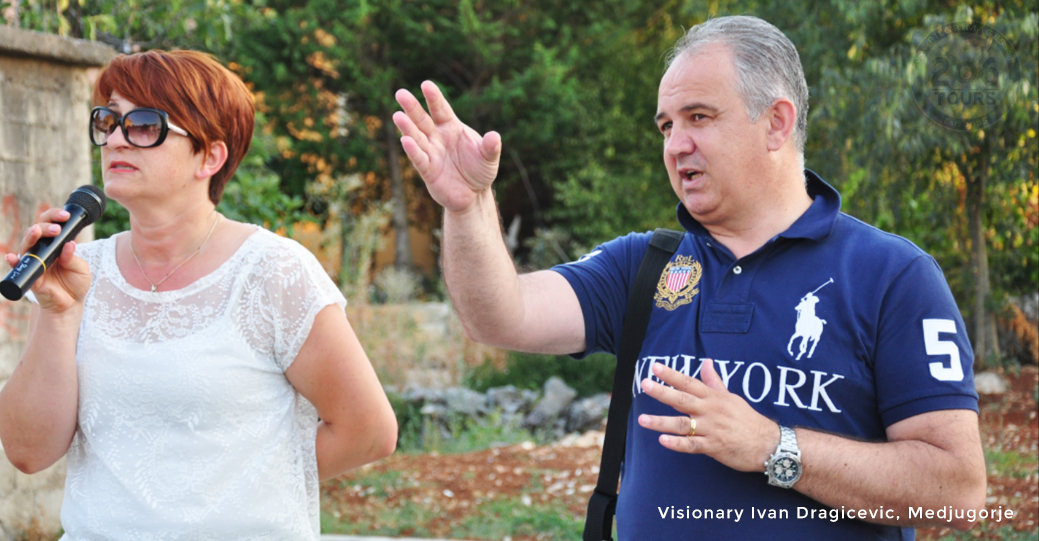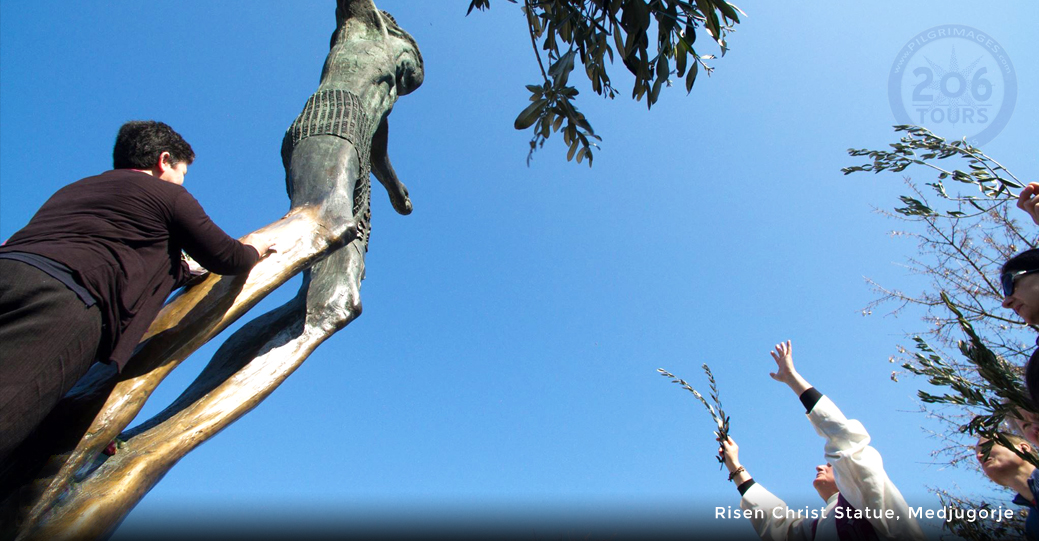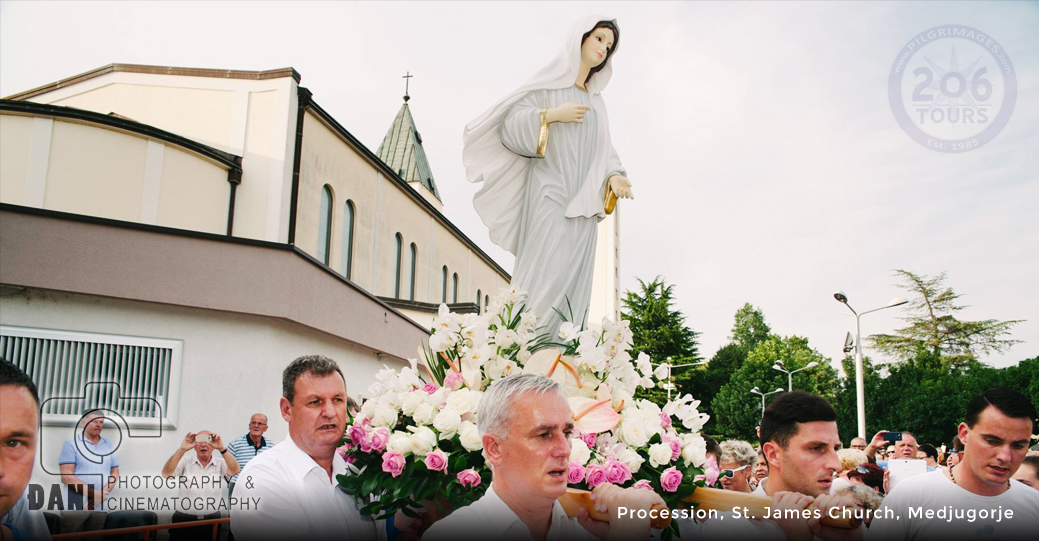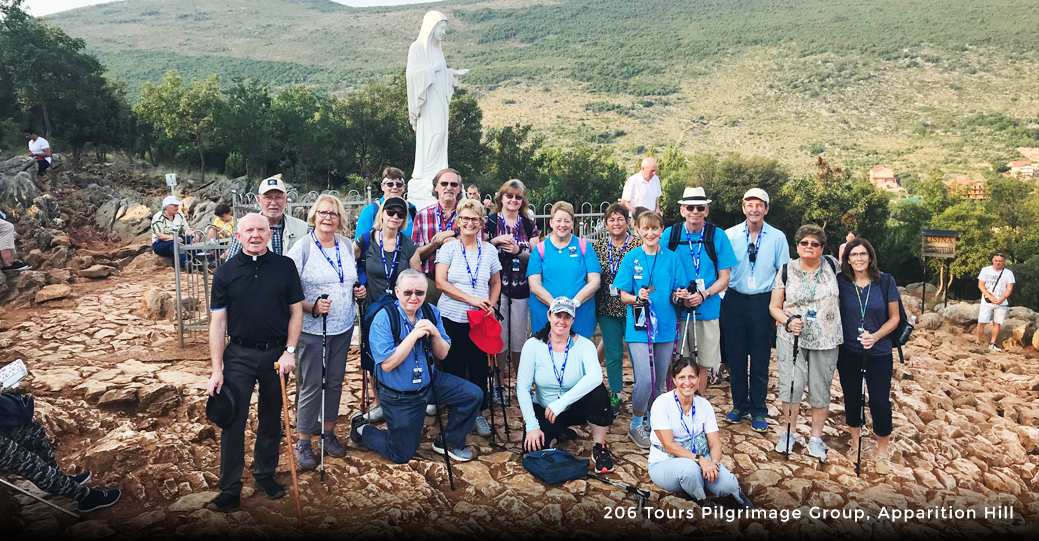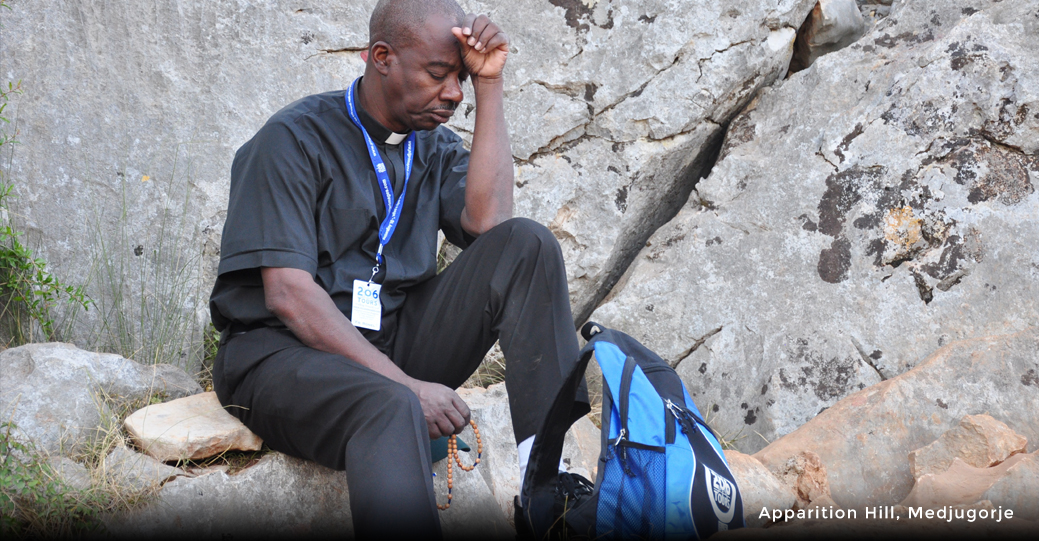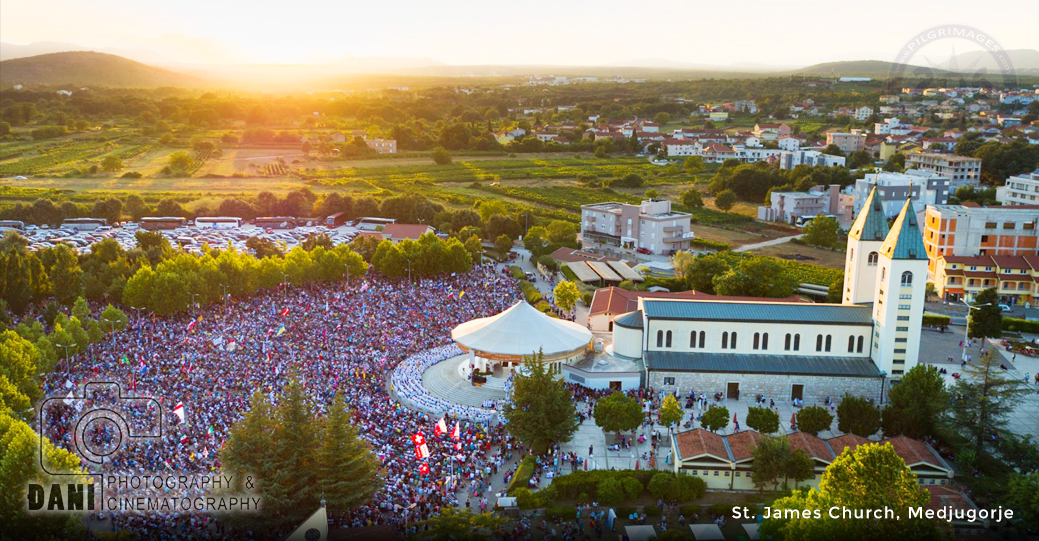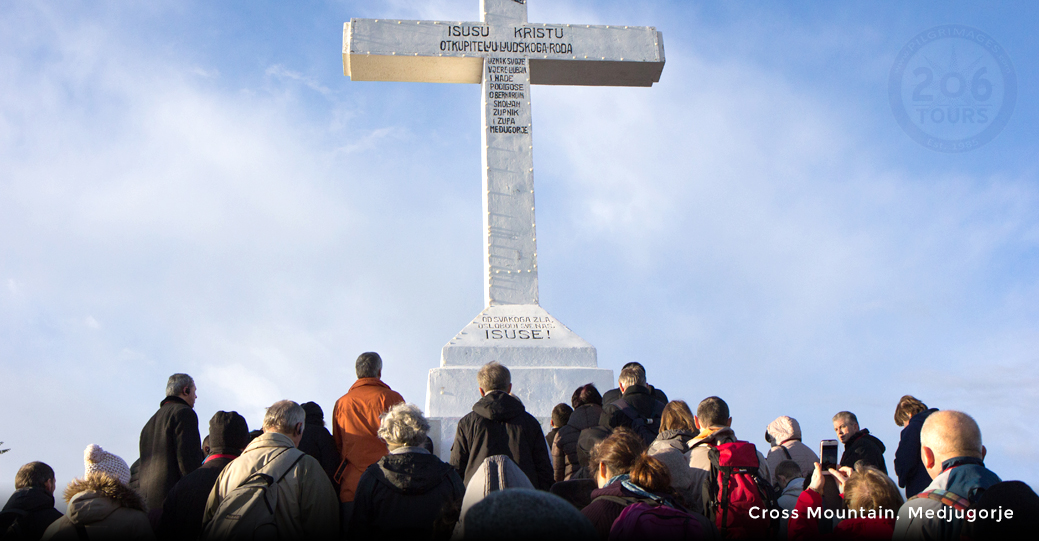 Medjugorje · Dubrovnik
Join Fr. Patrick Keane on a pilgrimage to Medjugorje & Dubrovnik. Spend a week in the peaceful Medjugorje which is site of the 1981 Marian Apparitions. The Holy sites of Medjugorje including Apparition Hill, Cross Mountain, St. James Parish, and the Risen Christ statue have been visited by 40 million people. You may do Medjugorje only, or continue with two (2) days in the stunning "Pearl of the Adriatic", Dubrovnik.
Fr. Patrick Keane
DATES & PRICES
Any Questions? Contact: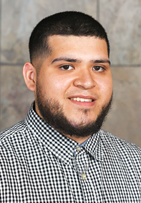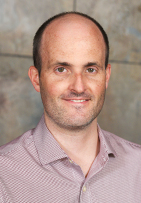 Chris

Operations & Sales Manager
Your trip includes
Round-trip airfare

from your desired Airport

*

All airport taxes & fuel surcharges
Hotel accommodations (or similar) in double occupancy

7 Nights: Modern Pansion/Hotel, Medjugorje

2 Nights: GH Park Hotel, Dubrovnik

Breakfast and Dinner daily
Wine with dinners
Assistance of local guide throughout
Transfers as per itinerary
Sightseeing and admissions fees as per itinerary
Visit to Community Cenacolo
Mass daily (English at 10:00am & Croatian at 6:00pm)
Meeting with visionaries (Pending availability)
Luggage handling (1 piece per person)
Centrally located hotels or similar
Not included
Lunches, Tips to your guide & driver.
Itinerary
Day 1 | Thursday, October 26: Depart for Medjugorje
Make your way to your local airport, where you will board your overnight flight. Your meals will be served on board.
Day 2 | Friday, October 27: Arrive Medjugorje
Upon arrival in Europe, change gates to board your short connection flight to either: Dubrovnik, Split, or Sarajevo airport. Upon arrival, collect your luggage in the baggage claim area, and continue to the arrival's hall, where you will be greeted by a tour guide and/or driver, who will take you on the 2.5-hour drive to the village of Medjugorje. Enjoy dinner before retiring for the evening.
Days 3 - 8 | Saturday, October 28 - Thursday, November 2: Experiencing Medjugorje
The most beautiful features of Medjugorje are its simplicity and peace. While in Medjugorje, you may experience your faith grow, and share in the faith journey of pilgrims from all over the world. A local guide will accompany your group throughout your stay in the village. Some activities that will accompany you in your spiritual journey: Attend Daily Mass:Each morning at 10:00 AM, your group will assemble at St. James Church for Mass (English-Speaking). At the end of each Mass, regardless of language, there is a blessing of religious articles pilgrims can attend. On Feast Days and Sundays: English Mass is at noon. Climb Apparition Hill: This mountainous hill is where the visionaries first encountered Our Lady. At the base of this hill is a Blue Cross, where Our Lady appeared to the children while they hid from the communist police in the early days of the alleged apparitions. While climbing, pilgrims are invited to recite the Rosary, pausing five times for each decade of the Rosary. At the top of the hill is the exact location of the first alleged apparition of Our Lady - enjoy private time for prayer in this Holy place. Climb Mt. Krizevac (Cross Mountain): In 1933, the villagers built a 30-foot high cross atop the mountain to commemorate Jesus' passion and death on the cross. You will have the opportunity to climb this mountain and venerate that very cross. While climbing, pilgrims pray the Stations of the Cross to meditate on Jesus' suffering Road to Calvary, pausing fifteen times for each Station. Apparitions: Each evening at 5:00 PM (or 6:00 PM depending on Daylight Savings Time), your group can join the villagers and fellow pilgrims of Medjugorje at either St James Church or Apparition Hill to commemorate the time Our Lady appears to the Visionaries. There you can pray the Rosary, as you all await that time (5:40 PM or 6:40 PM during Daylight Savings Time).
*Afterward, Croatian Mass is held at St. James Church and is free to all to attend. It is broadcasted by the radio, simultaneously in order to translate the services from Croatian into many languages. Following the Croatian Mass, there is a Blessing of the Sick.
**For details about the Visionaries, please visit: www.206tours.com/visionaries
Adoration of the Blessed Sacrament: Our Lady has always called us to be close to her Son. In response to her call, pilgrims will have the opportunity to adore the Blessed Sacrament at the altar outside of St. James Church. Adoration is on Tuesdays and Saturdays; Veneration of the Cross is on Fridays inside the church. Additionally, there is an Adoration Chapel on the grounds of St. James Church, where Adoration is held in the afternoon hours. Visit the Community of Cenacolo: Pilgrims will have the opportunity to visit the community of Cenacolo, founded by the Sisters of Charity, for young men and women who have taken the wrong path and are on the road to recovery. You will be able to listen to their inspirational words about their journeys back to Jesus Christ. Prayer at the Statue of the Risen Christ: The bronze statue of the Risen Christ, located on the grounds of St. James Church. Many pilgrims sit and pray on the benches surrounding this peaceful statue. This statue miraculously seeps droplets of water at all times of the day out of Christ's right knee.
Day 9 | Friday, November 3: Medjugorje - Dubrovnik
After breakfast, you will transfer to Dubrovnik also known as the Pearl of the Adriatic Meet our local guide who will take us on a walking tour of the Old City. It will begin at St. Blaise Church, the Patron Saint of Dubrovnik. Continue to the Gothic and Renaissance styled Rector's Palace. Next, you will stroll by the iconic Bell Tower Clock and Orlando's Column. To the left of this column, you will see the Sponza Palace. In the sixteenth century, members of the Academia dei Concordi met to discuss literature and to this day, the palace is the most important cultural institution of Dubrovnik. Lastly, you will visit the Dominican and Franciscan Monasteries. The location of the Dominican Monastery is strategically placed at the most sensitive point of Dubrovnik's defense barriers. While at the Franciscan Monastery, you will have the opportunity to visit one of the first Pharmacies still in existence. Dinner and overnight in Dubrovnik.
Day 10 | Saturday, November 4: Dubrovnik Day at Leisure
After Mass enjoy exploring timeless streets in Dubrovnik. No cars are allowed inside the wall city (deliveries are made during the night), stop at the market, or at one of many small family-owned shops and restaurants. You can buy a ticket to walk on top of the wall, from there you can watch one of the best preserved 600 year old cities in the world, still occupied by 5,000 inhabitants.

Farewell dinner and overnight in Dubrovnik.
Day 11 | Sunday, November 5: Return Home
Transfer to the Dubrovnik airport for your return flights home.
*Please note:
The last two nights in Dubrovnik requires a minimum of 10 pilgrims to operate. If less than 10 pilgrims, these last two days will be based on an individual basis for personal prayer and reflection. There may not be a Spiritual Director and tour escort with you.
*206 Tours Disclaimer:
Occasionally local religious and national holidays, weather, traffic conditions and other events may necessitate changes in the sequence of events or the missing of certain events/places. Though every effort will be made to follow the itinerary, it should be considered as an indication, rather than a contract of events and places to be visited.
Special Clergy Discount
A Clergy Discount is available to all members of "Clergy" within the Catholic Church. This includes Seminarians, Deacons, Brothers and Sisters, Priests, Monsignors, Bishops, Cardinals, and His Holiness.
Click Here to learn more!
Why buy "With Airfare" from 206 Tours
1000's of flights are being cancelled. 206 Tours will assist getting you to your destination.
Your transfer will be waiting for you upon arrival, even if your flights are rescheduled.
In the event your tour is not operating we will refund you all your money back or provide a full credit
Your seats will be assigned according to your request (most online fares do not include seat assignment appox. $300)
If you need to travel few days prior or stay few days later, make a stop-over, we will arrange it for you.
If you do not buy Airfare from 206 Tours
With many flight cancellations and overbookings, we feel that you should know:
If your flight is cancelled - 206 Tours will not be able to assist you.
In order to guarantee your arrival and departure transfer, we need your detailed flight arrival / departure by 45 days prior, Any changes within 45 -3 days prior, additional transfer cost may apply.
For changes in arrival / departure within 3 days of departure, we will not be able to rebook your transfer and you will need to make your own way to / from hotel or airport at your own cost
Often times low online fares, do not include seat assignments ($300 approx.). It will be a challenge to get a good seat assigned at the airport.
If you book your own airfare, travel insurance provided by 206 Tours will not reimburse expenses caused by your flight changes.
Book your trip now
$400 Deposit is due at the time of Registration
Options & Upgrades
*All pricing is per person
Single Supplement / Solo Traveler Upon Request
Business Class Trans-Atlantic Upgrade (One-Way) $2,200.00 (USD)
Business Class Trans-Atlantic Upgrade (Round-Trip) $4,400.00 (USD)
Options and upgrades
*All pricing is per person
Single Supplement / Solo Traveler Upon Request
Business Class Trans-Atlantic Upgrade (One-Way) $2,200.00 (USD)
Business Class Trans-Atlantic Upgrade (Round-Trip) $4,400.00 (USD)
Contact Us
Any questions? Contact Us: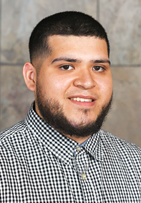 Jon

Travel Consultant

1-800-206-Tour (8687)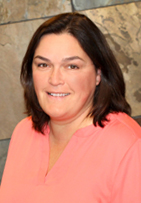 Rinda

Sales Director

1-800-206-Tour (8687)