Grecia Peregrinacion
Tras Los pasos de San Pablo
Director Espiritual: Fr. Eloy Jimenez
Junio 14 - 24, 2022
Grecia Peregrinacion
Tras Los pasos de San Pablo
Director Espiritual:
Fr. Eloy Jimenez
Junio 14 - 24, 2022
slider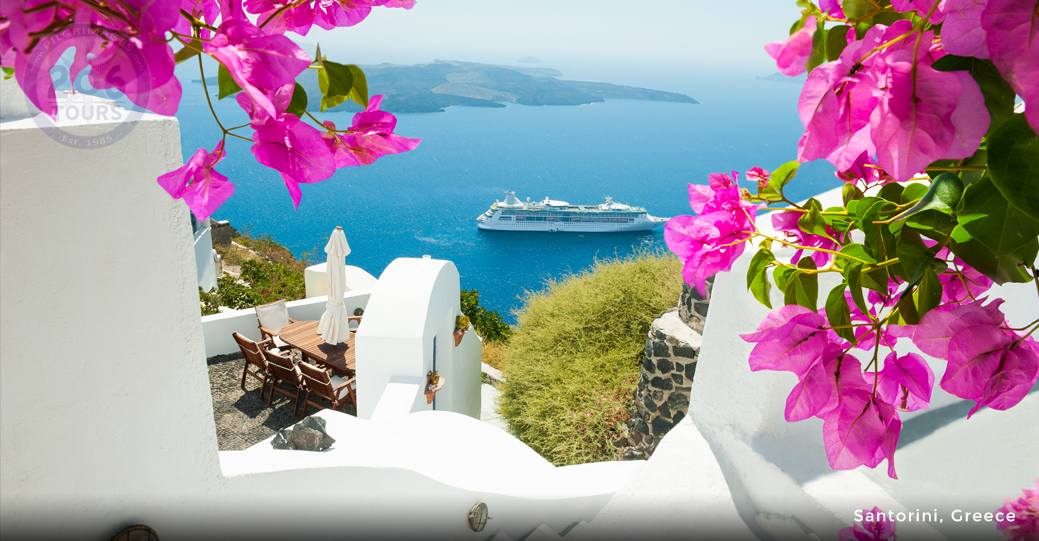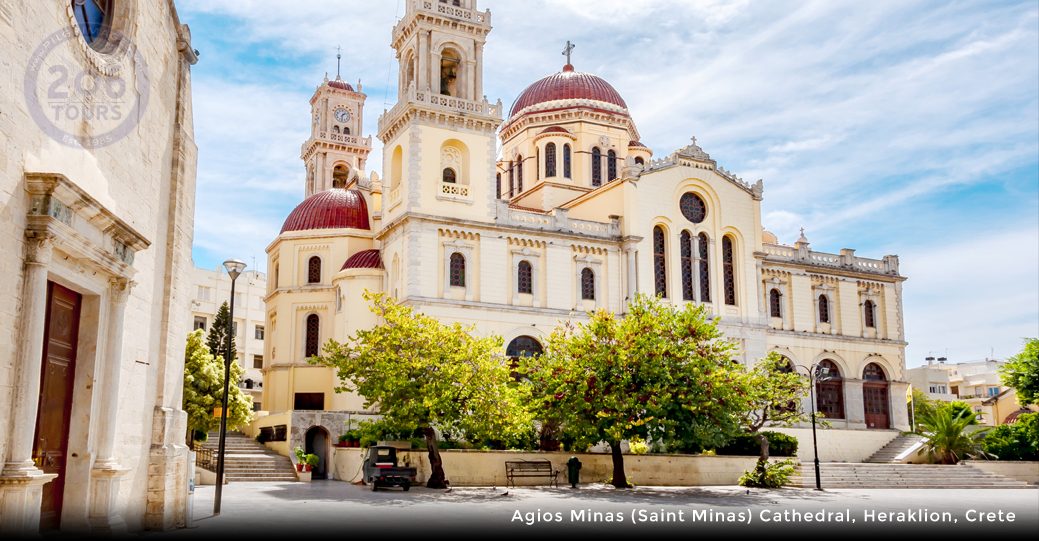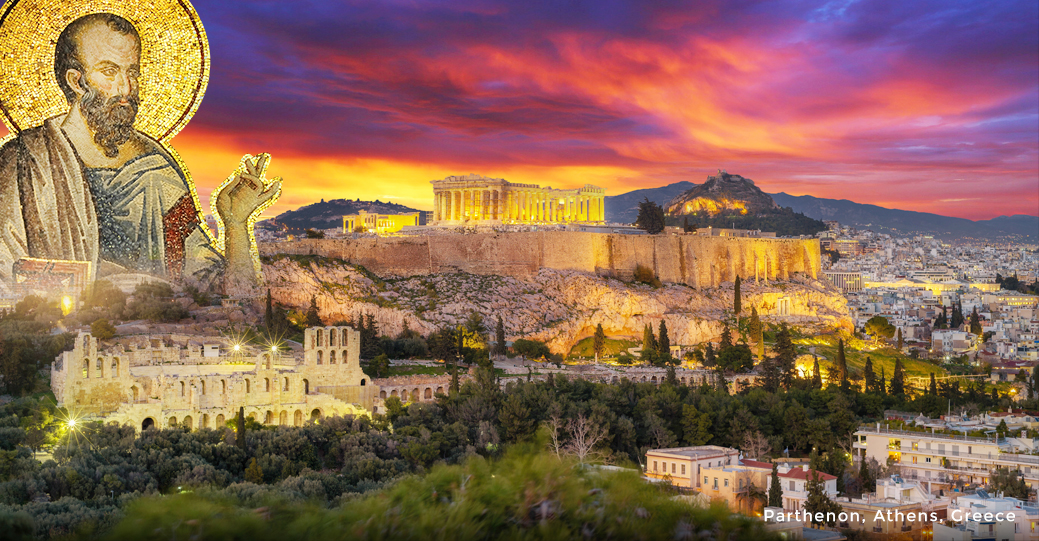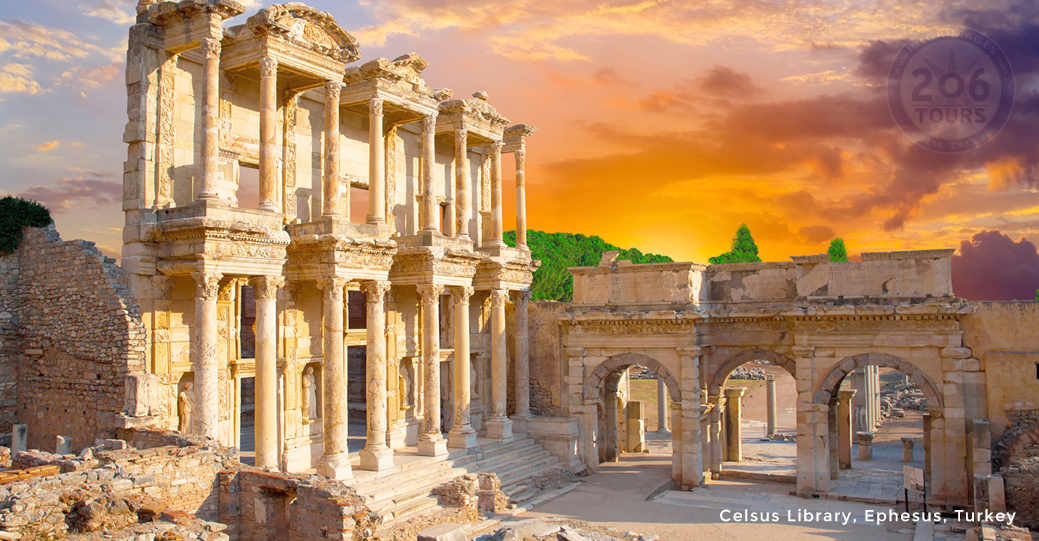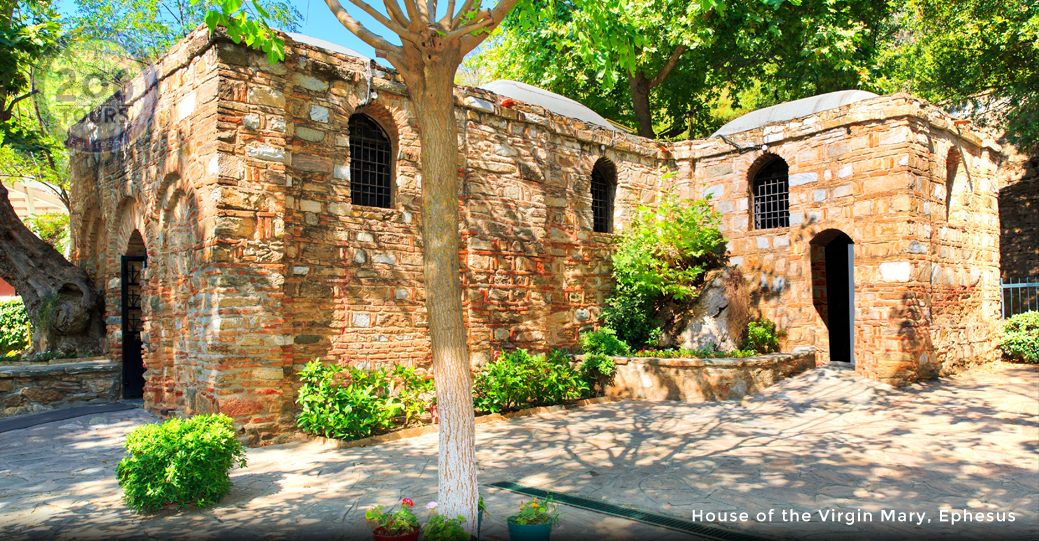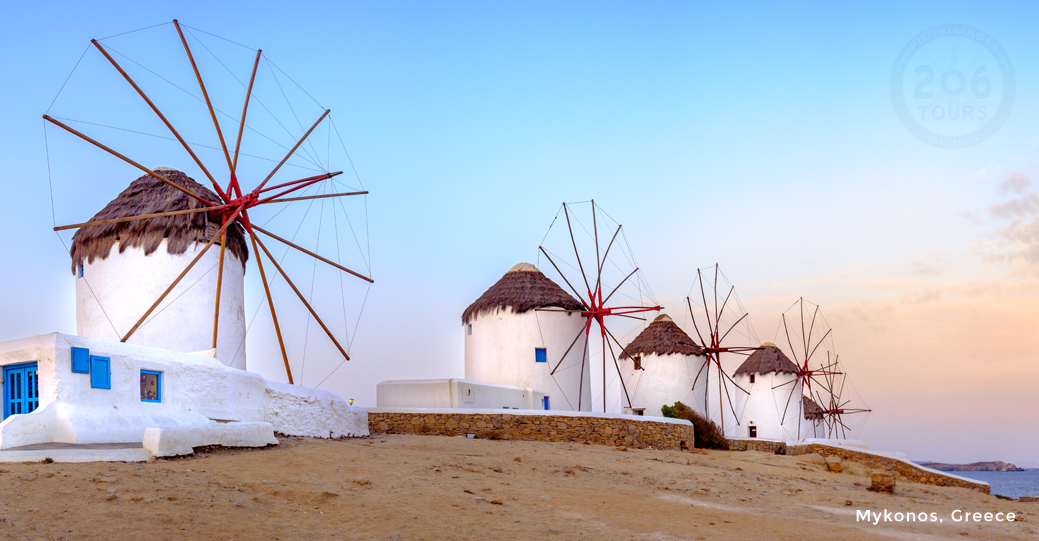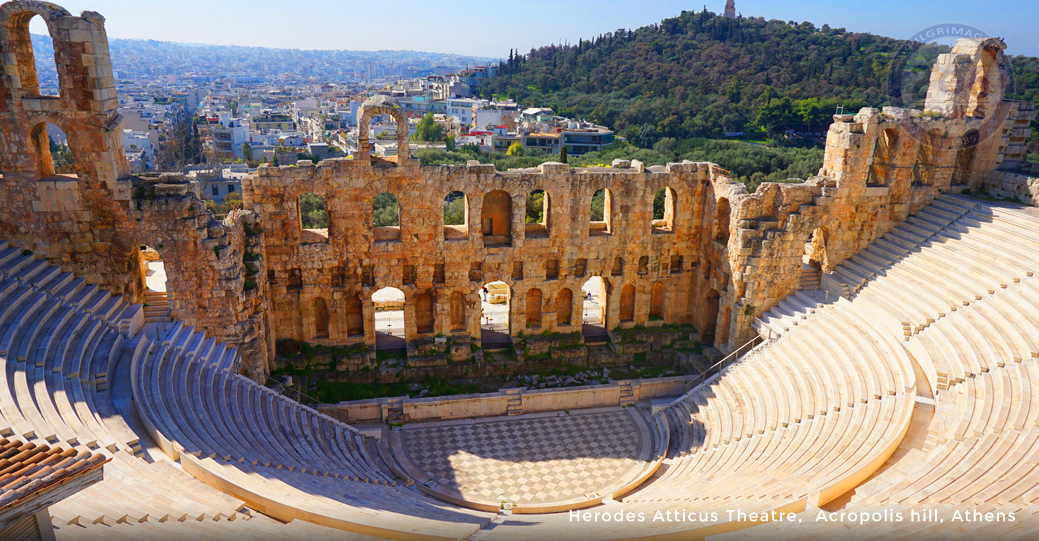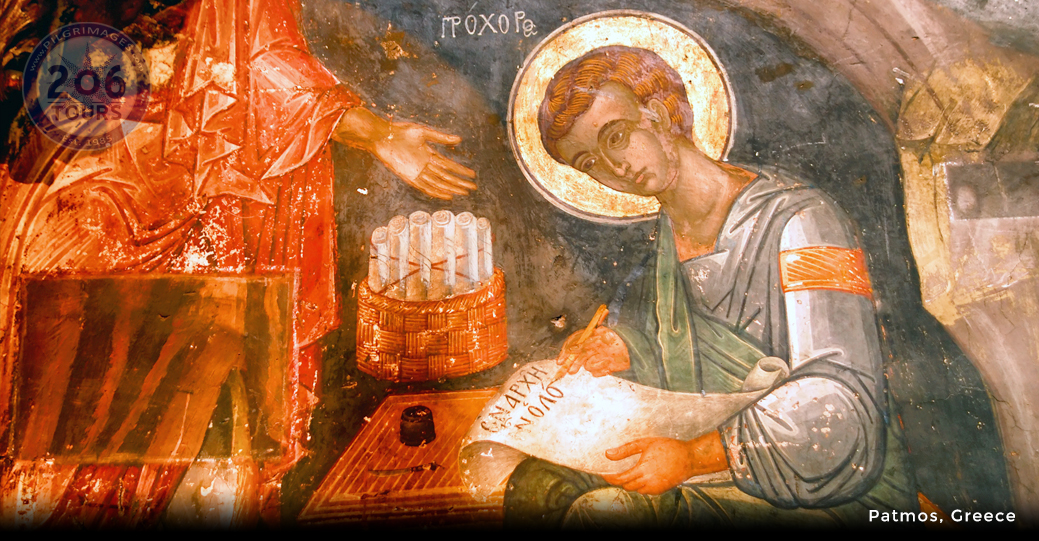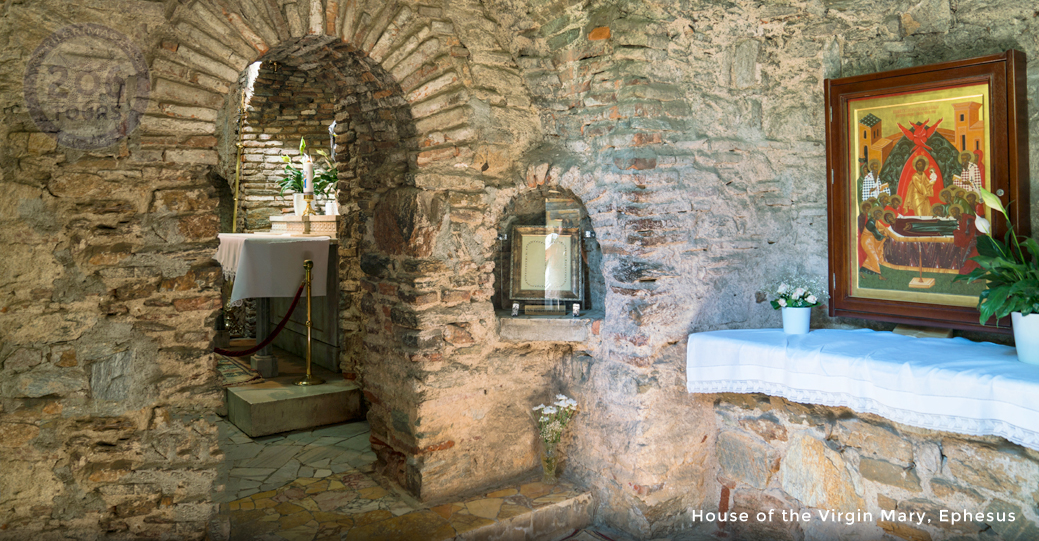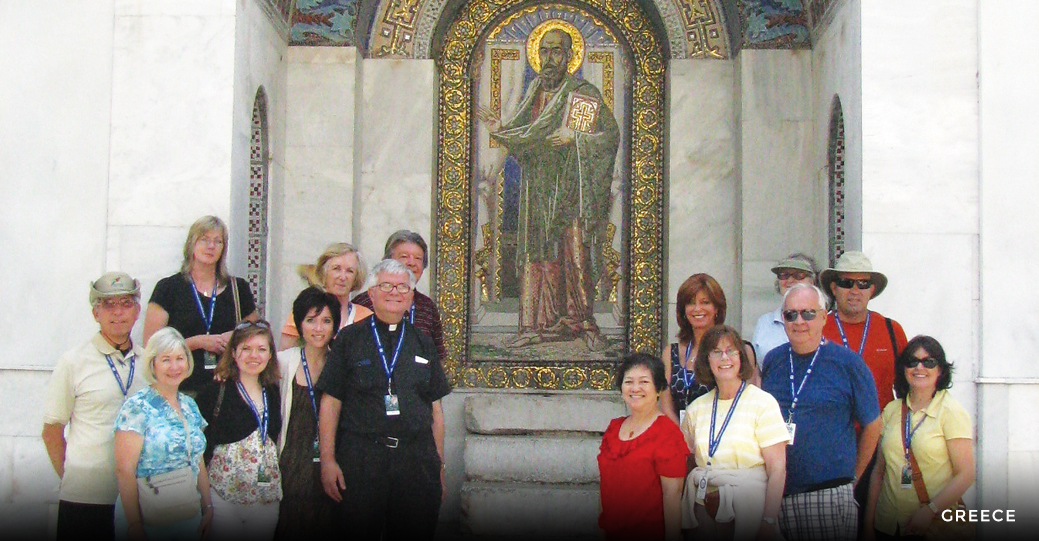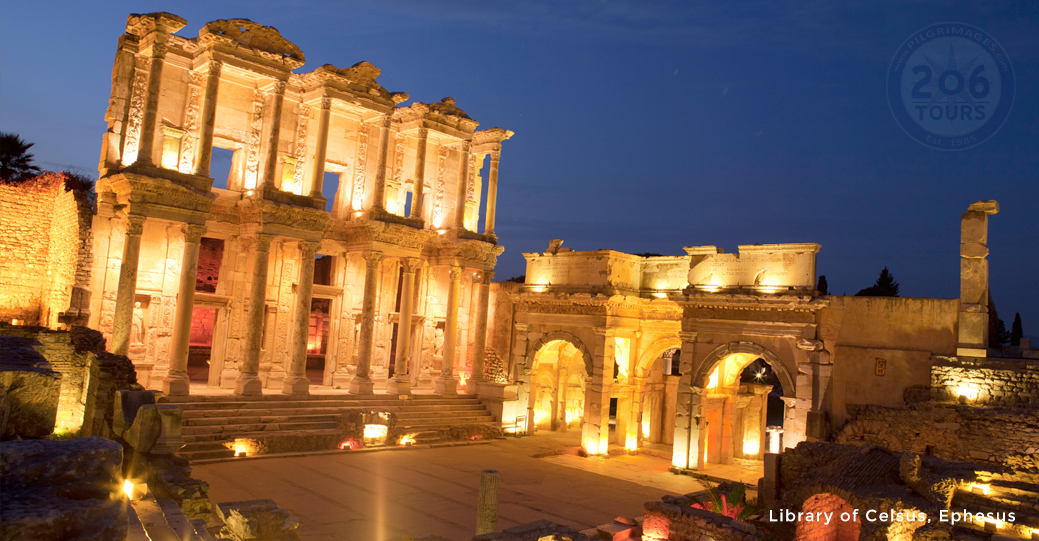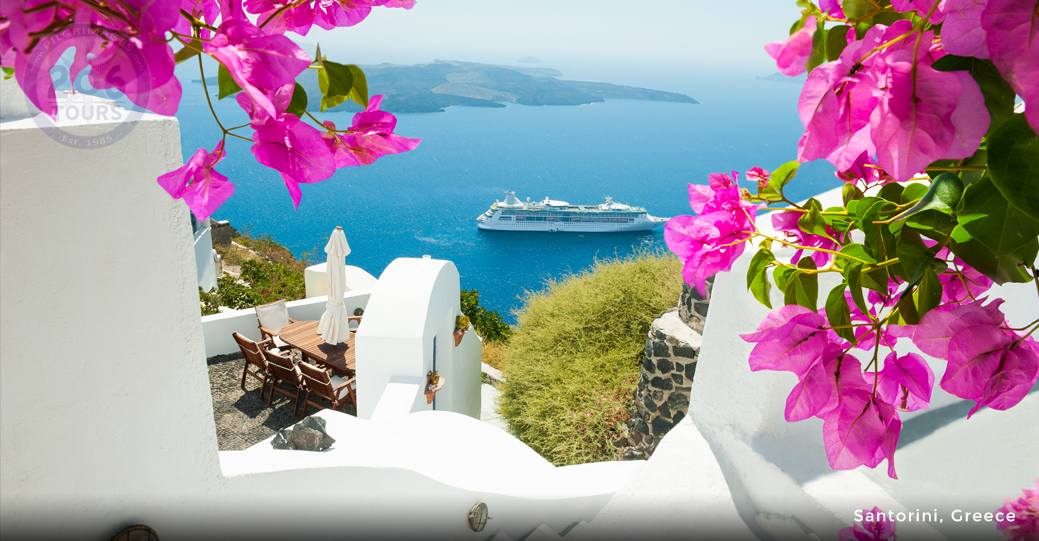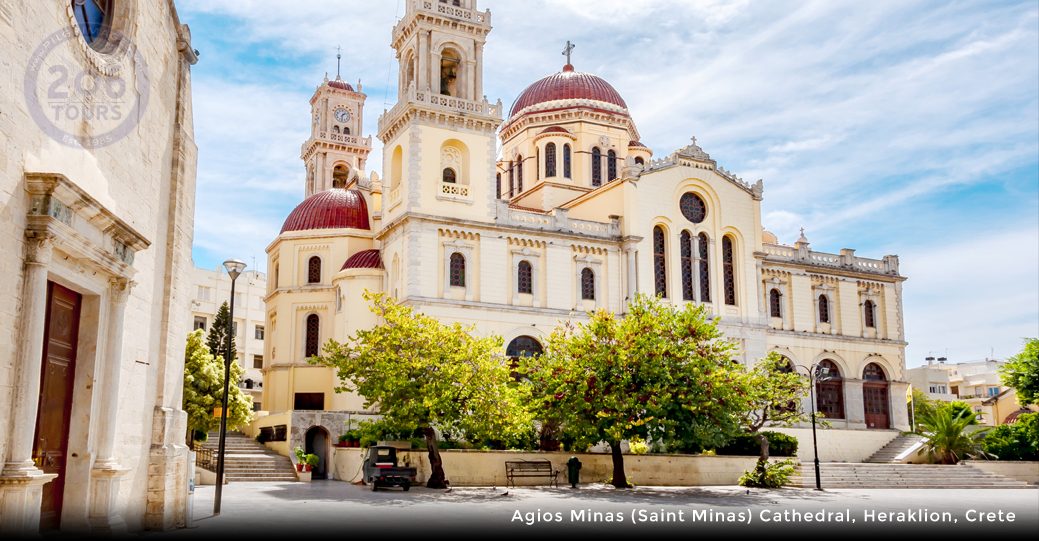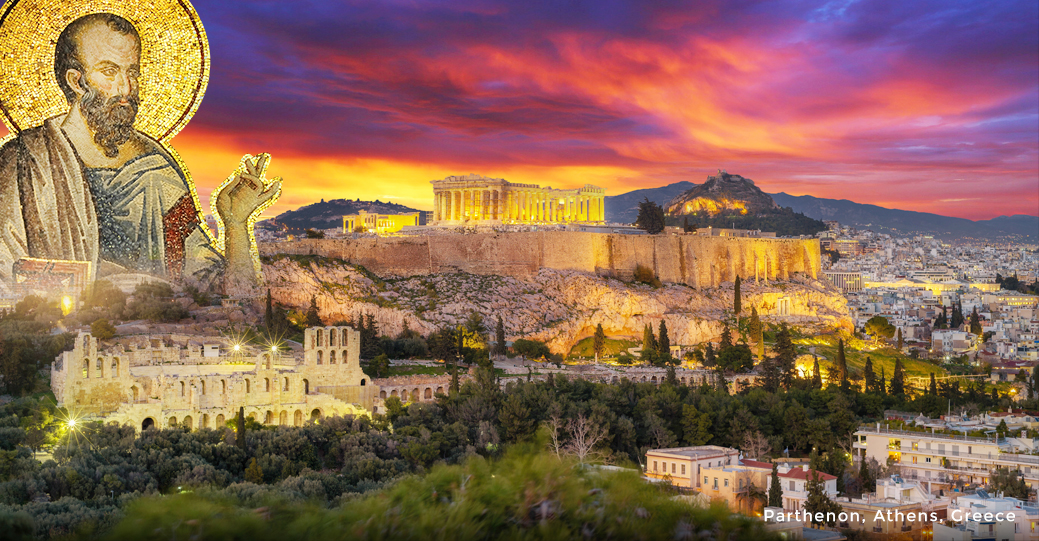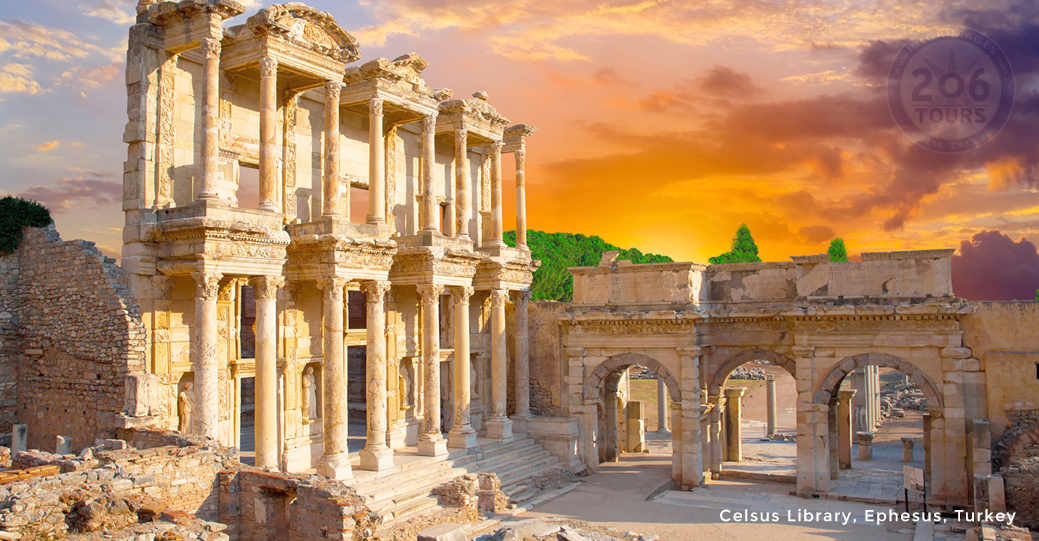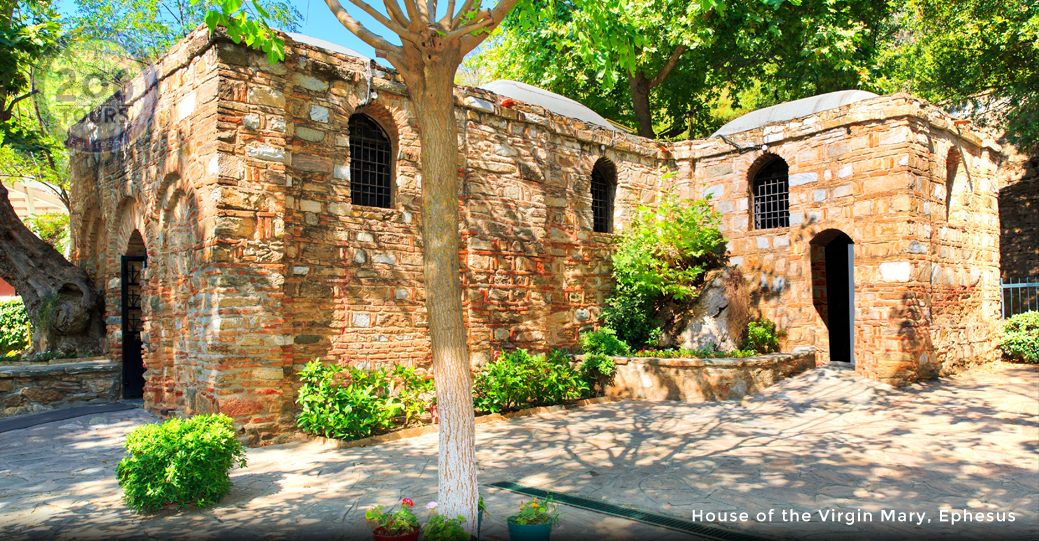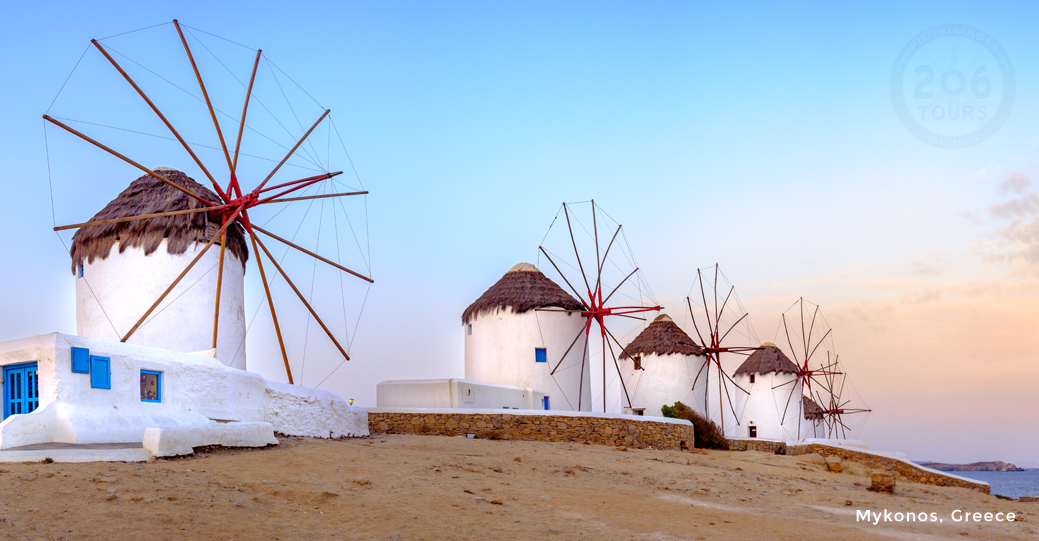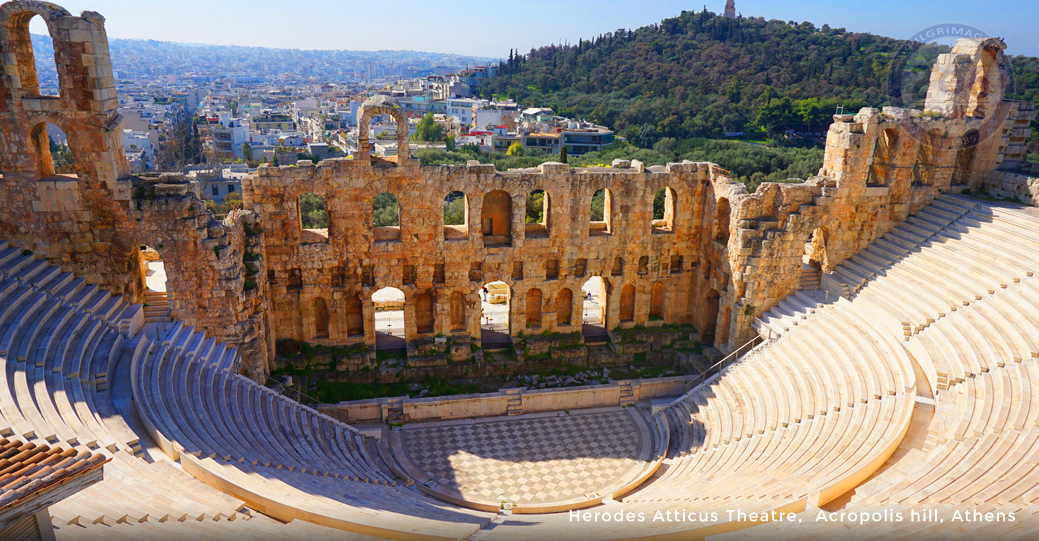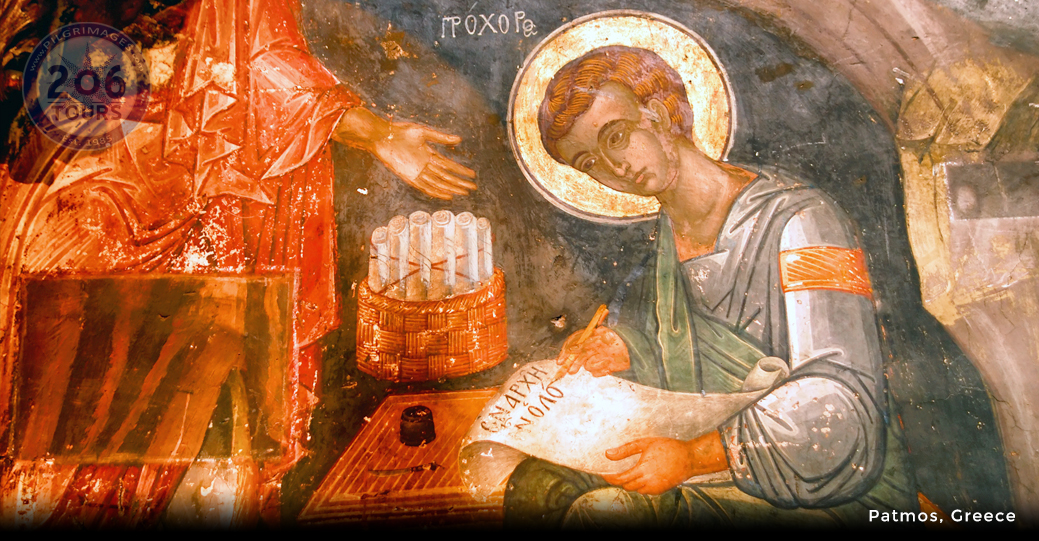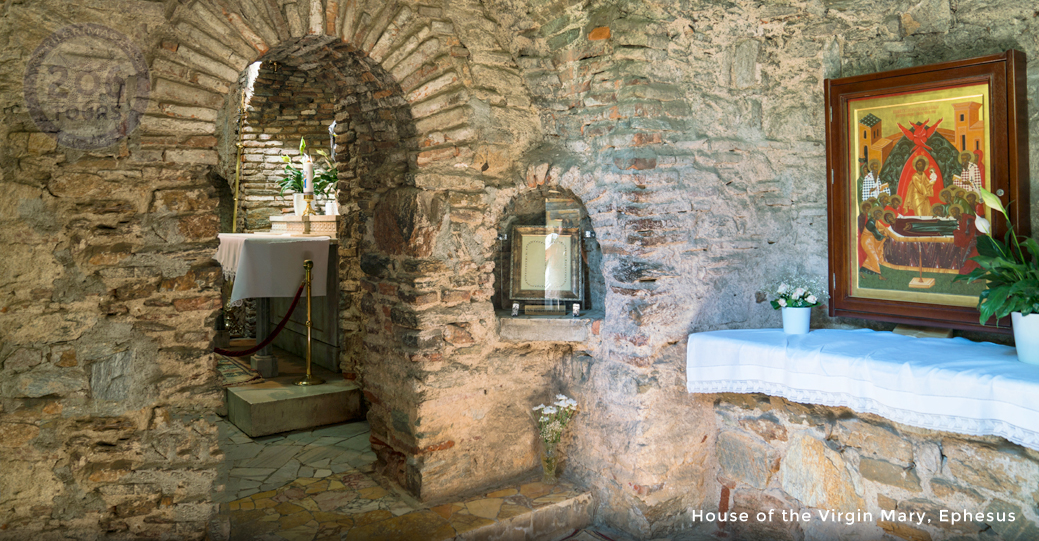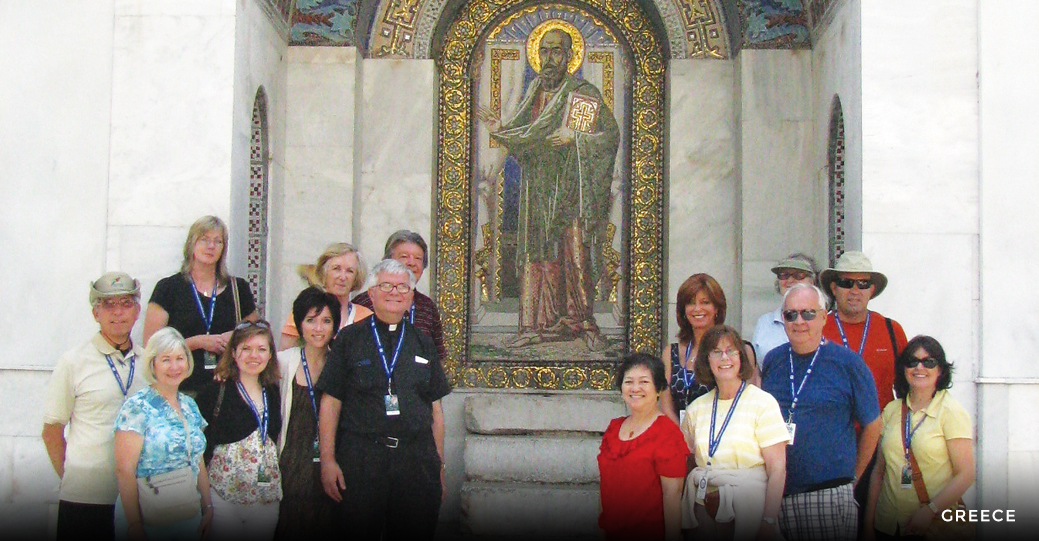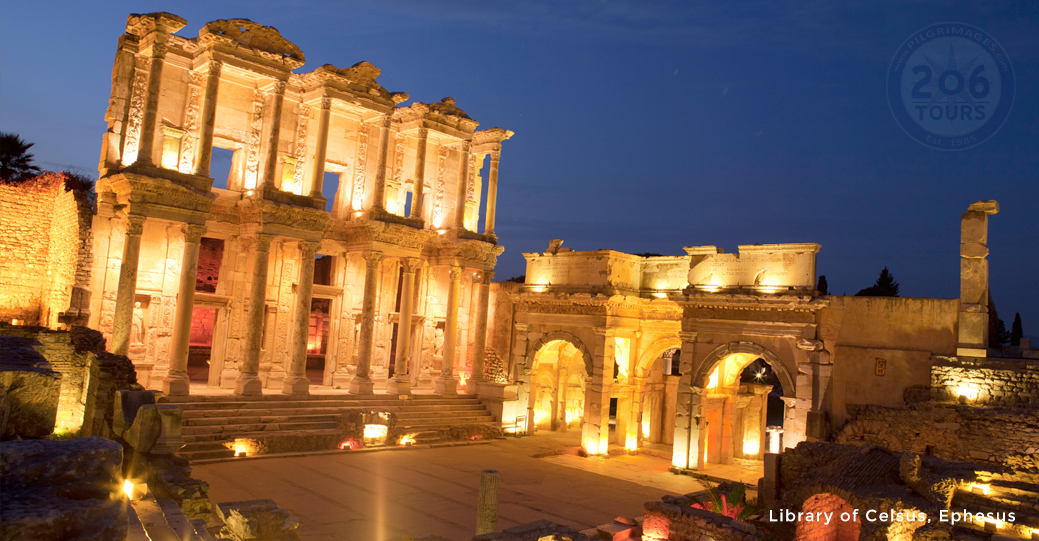 Salónica · Philippi · Kavala · Meteora · Kalambaka · Delfos · Atenas · Mykonos · Kusadasi · Éfeso (Casa de María) · Patmos · Heraklion · Santorini · Corinto
For eleven days you will follow the footsteps of St. Paul and experience beautiful sites throughout Greece. Visit Philippi where Paul the Apostle delivered his first sermon and established the first Church in Europe, Mars Hill in Athens where he spoke to the Athenians, Corinth and the site of St. Paul's trials by Gallio, and more! You will even visit the House of the Virgin Mary in Ephesus in Turkey where she lived until her Assumption according to Catholic Doctrine. A popular Pilgrimage site, this Shrine has even received several papal visits and blessings. On your 3-day cruise you will discover the captivating and beautiful Greek Islands like Mykonos, Crete, and Santorini.


DATES & PRICES
Any Questions? Contact: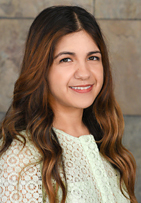 Alexandra

Travel Consultant

1(800)-206-8687
View printable flyer

Your trip includes
Pasaje aéreo de ida y vuelta desde

su Aeropuerto Local

*

Todos los impuestos de aeropuerto y recargos por combustible
Hoteles céntricos: (o similares)

~ Hotel Divani Palace, Atenas, Grecia

~ crucero en Celestyal Cruises Cruise Lines (cabina exterior)

~ Hotel Amalia o Nafsika Palace, Delfos, Grecia

~ Hotel Divani, Meteora, Grecia

~ Hotel Capsis, Tesalónica, Grecia

Traslados del grupo según itinerario
Desayuno y cena todos los días
Desayuno, almuerzo y cena todos los días en el crucero
Vino con cenas
Transporte en autobus con aire acondicionado
Turismo y tarifas de admisión según el itinerario
Asistencia de un(a) guía católica local profesional
Honorarios de visitas y admisión honorarios según itinerario
Sacerdote católico disponible para dirección spiritual
Misa diaria y actividades espirituales
Manejo de equipaje (1 maleta por persona)
Incluye Taxes y cargos de Puerto
Todos las prepinas en el crucero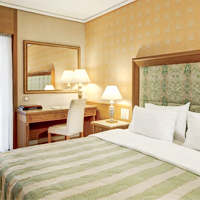 Hotel Divani Palace
Atenas, Grecia
Cruise on Celestyal Cruises Cruise Lines
Hotel Amalia
Kalambaka, Greece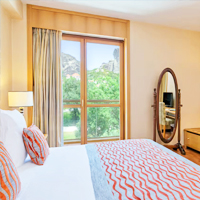 Hotel Divani
Meteora, Grecia
Hotel Capsis
Tesalónica, Grecia
2 Night
No Incluido
Almuerzos del día 2 al 7, bebidas no mencionadas, Propina a su guia y chofer.
Itinerary
Día 1, Martes 14 de Junio: Salida hacia Grecia
Diríjase a su aeropuerto local donde abordará su (s) vuelo (s) nocturno. Sus comidas se servirán a bordo.
Día 2, Miércoles, 15 de Junio: Llegada a Atenas
Al aterrizar en el aeropuerto de Atenas, diríjase al área de reclamo de equipaje y recoja su equipaje. Diríjase a la sala de llegadas, donde será recibido por su guía turístico y / o conductor. Lo acompañarán al autobús para ser trasladado a su hotel. Disfrute de un tiempo para relajarse después del check in. Atenas es una de las ciudades más gloriosas del mundo y la cuna de la civilización occidental tal como la conocemos hoy. Esta noche disfruta de una deliciosa comida. Noche en Atenas.
Día 3, Jueves 16 de Junio: Atenas - Excursión a Corinto
Después de un buen desayuno en el hotel, comenzaremos con un recorrido por la ciudad más antigua del mundo, Atenas. Visite la roca que ha dominado el panorama de Atenas durante veinticinco siglos, la Acrópolis. En la Acrópolis, verá las ruinas del Partenón, Erectheum y Propylae. Después, ascenderá a la colina de Marte, donde San Pablo habló a los atenienses. En este sitio, Pablo habló a los atenienses sobre el único Dios (Hechos 17:22). Mientras esté en esta ciudad, podrá ver el antiguo Ágora, el antiguo centro público de la vida ateniense. Ocupó el foco de un centro político, comercial, social, religioso y cultural. Como se encuentra en el antiguo centro político, siga conduciendo por la ciudad para ver la Casa del Parlamento en la Plaza Syntagma. Además, tendrá la oportunidad de ver la Universidad de Atenas, el instituto de educación superior más antiguo de Grecia, así como la Biblioteca Nacional de Grecia, que tiene 4.500 manuscritos griegos. Luego, visite el Estadio Panatenaico, el hermoso estadio multiusos de mármol. Es el hogar del Zeus olímpico y es el lugar de los primeros Juegos Olímpicos de la era moderna (1896). Después de su visita a Atenas, procederá a la antigua Corinto. A la sombra de la imponente Acrópolis, San Pablo vivió en Corinto durante dos años. Mientras estuvo aquí, San Pablo sintió un gran dolor por la forma en que se ha convertido la Iglesia Gentil en Corinto. Como resultado, se le pidió que escribiera cuatro cartas, todas con el tema general del amor. En Corinto, tendrá la oportunidad de ver los restos de las tiendas del siglo I, el sitio del juicio de San Pablo por Galión, la Fuente de Peirene y el Templo de Apolo. Después de su visita a Corinto, regrese a Atenas para disfrutar de una deliciosa comida y pasar la noche.
Día 4, Viernes, 17 de Junio: Atenas - Inicio del crucero de 3 días (Celestyal Cruises Cruise Lines) a Mykonos
a Mykonos Después del desayuno, se dirigirá al puerto del Pireo, donde abordará su crucero de 3 días. Tu primera parada será la isla de Mykonos, la más cosmopolita de las islas griegas que atrae a visitantes de todo el mundo. Después de atracar, traslado a Hora, la capital de la isla. Al llegar a Hora, disfrutará de un recorrido a pie que lo llevará por las estrechas calles adoquinadas de la ciudad. Pase por elegantes boutiques, elegantes clubes nocturnos y casas encaladas para llegar a Alefkandra. Esta sección de Mykonos se conoce como la "Venecia de Mykonos", ya que las casas tienen balcones de madera y están construidas sobre el mar. Históricamente, estas casas fueron de los ricos comerciantes y capitanes. Regreso al crucero para cenar y pasar la noche.
Día 5, Sábado 18 de Junio: Kusadasi - Éfeso (Casa de María) - Patmos
Después del desayuno a bordo, llegará al animado puerto turco de Kusadasi. Traslado al pequeño pueblo de Mt. Koressos. Mientras esté en este pueblo, visitará la pequeña capilla de piedra que se encuentra en el lugar donde la Virgen María pasó sus últimos días después de la crucifixión de Cristo. Después de esta visita, su grupo atravesará la Puerta Magnesiana hasta la antigua Éfeso. Comience su recorrido a pie, que lo llevará a través de las excavaciones más magníficas del mundo. Algunos de los sitios incluyen el Odeón (sala de conciertos), la Fuente de Trajano, los Baños de Scolastika calentados a vapor, el Templo de Adriano y las Latrianas, y la Biblioteca de Celso. La última parada del recorrido a pie es el Gran Teatro, el teatro antiguo más grande que tenía una capacidad para 25.000 personas y es un lugar donde predicó San Pablo. Al regresar de su recorrido a pie, siga la ruta exacta que Mark Anthony y Cleopatra una vez recorrieron en procesión a través de la Vía Arcadia. Esta calle principal va desde el Gran Teatro hasta el puerto principal de la ciudad. En su traslado de regreso a Kusadasi, tendrá la oportunidad de ver la Basílica de San Juan. En el siglo VI, el emperador Justiniano erigió esta estructura sobre la tumba del evangelista Juan. A su llegada a Kusadasi, disfrute de tiempo libre para explorar por su cuenta antes de regresar al barco. Cuando se embarque en el barco, su viaje continuará hacia Patmos, donde se trasladará al pueblo de Chora. Mientras esté en la capital de esta isla, visite el monasterio de San Juan el Teólogo. Esta maravillosa estructura fue construida hace novecientos años y continúa sostenida por los muros de una fuerte fortificación. Además de la impresionante iglesia principal que contiene frescos excepcionales, tendrá la oportunidad de ver el hermoso patio, el comedor y la panadería. Su recorrido continúa hacia el pequeño museo, donde verá tesoros eclesiásticos invaluables como libros, manuscritos, mosaicos, íconos, textiles, vestimentas y joyas. Sube al autobús que te llevará al Monasterio y Gruta del Apocalipsis. En esta gruta, experimente una oportunidad única en la vida de ver el sitio donde se escribió el Libro de las Revelaciones. Los nichos plateados en la pared marcan la almohada y la repisa que el autor del Libro utilizó como escritorio. Además, observe la grieta triple hecha por la voz de Dios que enfatizó la importancia de honrar a la Santísima Trinidad. Su día culminará con un traslado al puerto de Scala. Mientras se encuentre en este pintoresco y pintoresco puerto, disfrutará de tiempo libre antes de regresar al barco.
Día 6, Domingo 19 de Junio: Heraklion - Santorini
Esta mañana se despertará y se trasladará a la ciudad más grande de la isla de Creta, Heraklion. Mientras esté en esta capital administrativa, visite las antiguas ruinas del Palacio de Knossos. Estas ruinas fueron descubiertas en 1899 y actualmente el palacio está parcialmente reconstruido. Se cree que este antiguo palacio fue el mítico Laberinto del Rey Minos y la sede de la antigua cultura minoica. Además, es el lugar donde San Pablo conoció al propietario y capitán del barco, quien le advirtió que continuara su viaje para difundir el cristianismo en Roma. Tras esta histórica visita, embarcarás en el barco que te llevará a la idílica isla de Santorini. Santorini es definitivamente la isla más impresionante de todas las islas griegas. Al llegar a Santorini, visite Thira con sus icónicas casas encaladas, calles estrechas, cafés al aire libre y boutiques resplandecientes que se aferran a acantilados escarpados. Esta noche regresará al barco para su última cena y pasará la noche en su crucero.
Día 7, Lunes 20 de Junio: Atenas - Delfos
Después del desembarque, abordaremos nuestro autobús y nos dirigiremos a Delphi. Visite Delfos, el centro del mundo antiguo (ombligo) de la tierra, cuyo prestigio se extendía mucho más allá de los límites del mundo helénico. En las laderas del monte Parnaso, en un paisaje de incomparable belleza y majestuosidad, se encuentran las ruinas del Santuario de Apolo Phthios. Visite el sitio y el museo y continúe hacia Atenas. "Hombres de Atenas, percibo que en todos los sentidos son religiosos. Pues mientras pasaba y observaba los objetos de su culto, encontré también un altar con esta inscripción "a un Dios desconocido". Por tanto, lo que adoras como desconocido, esto te lo anuncio… ". Cena y alojamiento en Delphi.
Día 8, Martes 21 de Junio: Delphi - Kalambaka
Después del desayuno nos dirigiremos a los Monasterios de Meteora. En el siglo XI, hubo monjes que se instalaron en cuevas. Sin embargo, a medida que aumentaba la ocupación de los turcos, los monjes se vieron obligados a trasladar sus asentamientos más alto sobre las rocas hasta que ningún enemigo contrario los pudo alcanzar. Estos asentamientos se convirtieron en monasterios al traer materiales de construcción y de vivienda mediante escaleras y cestas. Los monasterios de Meteora son conocidos por preservar no solo la religión helénica, sino también sus académicos y artes. Durante su visita, podrá ver el impresionante arte bizantino, así como el impresionante paisaje que rodea el Monasterio. Continúe hacia Kalambaka para cenar y pasar la noche.
Día 9, Miércoles 22 de Junio: Kalambaka - Salónica
Comience el día con el desayuno en el hotel y luego continúe hacia Salónica. En el invierno de 49-50 d.C., San Pablo escribió dos epístolas a los tesalonicenses. Estas cartas instaban a los cristianos a "vivir sin culpa" ya abstenerse de vivir ociosamente mientras esperan la segunda venida de Cristo. Mientras esté en Salónica, será testigo de una serie de artefactos antiguos, como el Arco de triunfo de Galerio que se encuentra al comienzo de Via Egnatia. Debido a la ubicación conveniente, este arco fue una vez una arteria estratégica del Imperio Romano. Originalmente fue construido para honrar al emperador romano Galerio tras la victoria romana sobre los persas. Esta noche, disfrutará de una comida maravillosa y pasará una noche relajante en Tesalónica.
Día 10, Jueves 23 de Junio: Filipos - Kavala - Salónica
Después del desayuno, comience su viaje en Grecia con la primera parada del día en Filipos. Filipos fue la ciudad donde el Apóstol San Pablo pronunció su primer sermón y donde estableció la primera iglesia en Europa. "Y de allí (fue) a Filipos, que es la ciudad principal del distrito de Macedonia y una colonia romana. Permanecimos en esta ciudad algunos días ..." (Hechos 16: 12-18). Además, es el lugar donde San Pablo bautizó a una mujer llamada Lidia, la primera convertida al cristianismo en Europa. Visite el Foro Romano donde San Pablo expulsó el espíritu de una mujer adivina. Mientras esté aquí, tendrá la oportunidad de ver la prisión (ahora en ruinas) donde los dueños de los adivinos arrojaron a San Pablo y Silas. Continúe hasta la moderna ciudad portuaria de Kavala, que una vez fue la antigua Neapolis. Este puerto es donde desembarcaron San Pablo, Silas, Lucas y Timoteo cuando zarparon hacia Europa. Después de disfrutar de esta ciudad junto al mar, regrese a Salónica para disfrutar de una deliciosa comida y descansar durante la noche.
Día 11, Viernes, 24 de Junio: Regreso a casa
Hoy marca el final de tu peregrinaje. Después del desayuno, se despedirá de un viaje que perdurará en su memoria para siempre. Será trasladado al aeropuerto de Salónica para su vuelo (s) de regreso a casa.
Why buy "With Airfare" from 206 Tours
1000's of flights are being cancelled. 206 Tours will assist getting you to your destination.
Your transfer will be waiting for you upon arrival, even if your flights are rescheduled.
In the event your tour is not operating we will refund you all your money back or provide a full credit
Your seats will be assigned according to your request (most online fares do not include seat assignment appox. $300)
If you need to travel few days prior or stay few days later, make a stop-over, we will arrange it for you.
If you do not buy Airfare from 206 Tours
With many flight cancellations and overbookings, we feel that you should know:
If your flight is cancelled - 206 Tours will not be able to assist you.
In order to guarantee your arrival and departure transfer, we need your detailed flight arrival / departure by 45 days prior, Any changes within 45 -3 days prior, additional transfer cost may apply.
For changes in arrival / departure within 3 days of departure, we will not be able to rebook your transfer and you will need to make your own way to / from hotel or airport at your own cost
Often times low online fares, do not include seat assignments ($300 approx.). It will be a challenge to get a good seat assigned at the airport.
If you book your own airfare, travel insurance provided by 206 Tours will not reimburse expenses caused by your flight changes.
3 Day Cruises (Iconic Aegean)
"4 Greek Islands & Turkey"
| Day | Ports | Arival | Departure |
| --- | --- | --- | --- |
| Friday | ATHENS (PIRAEUS), Greece | - | 11:00 |
| | MYKONOS, Greece | 18:00 | 23:00 |
| Saturday | KUSADASI (Ephesus), Turkey | 07:00 | 12:00 |
| | PATMOS, Greece | 16:00 | 21:00 |
| Sunday | CRETE (HERAKLION), Greece | 07:00 | 11:30 |
| | SANTORINI, Greece | 16:30 | 21:00 |
| Monday | ATHENS (PIRAEUS), Greece | 06:00 | - |
Book your trip now
$400 Deposit is due at the time of Registration
Options & Upgrades
*All pricing is per person
Single Supplement / Private Room Upon Request
Business Class Trans-Atlantic (One-Way) Upon Request
Business Class Trans-Atlantic (Round-Trip) Upon Request
Would like to stop over in Europe?
Let us know at time of registration, we will reschedule your airline reservations pending availability at no additional fee (these options will be available to you when you register online). Let us know if you need assistance with pre or post stay at hotel. Simply Contact 206 Tours: 800-206-TOUR (8687) or sales@206tours.com
Options and upgrades
Options & Upgrades
*All pricing is per person
Single Supplement / Private Room Upon Request
Business Class Trans-Atlantic Upgrade (One-Way) Upon Request
Business Class Trans-Atlantic Upgrade (Round-Trip) Upon Request
Would you like to arrive
earlier or stay later?
Let us know at time of registration, we will reschedule your airline reservations pending availability at no additional fee (these options will be available to you when you register online). Let us know if you need assistance with pre or post stay at hotel. Simply Contact 206 Tours: 800-206-TOUR (8687) or sales@206tours.com
Contact Us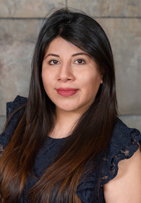 Katherine

Account Manager

1-800-206-Tour (8687)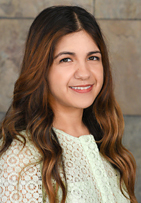 Alexandra

Travel Consultant

1-800-206-Tour (8687)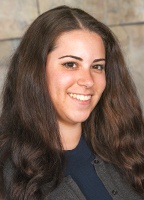 Danielle

Travel Consultant

1-800-206-Tour (8687)