Holy Infancy Parish
Lourdes Pilgrimage
Spiritual Director: Fr. Andrew Gehringer
July 24 - 31, 2023
AG072423
Holy Infancy Parish
Lourdes Pilgrimage
Spiritual Director:
Fr. Andrew Gehringer
July 24 - 31, 2023
AG072423
slider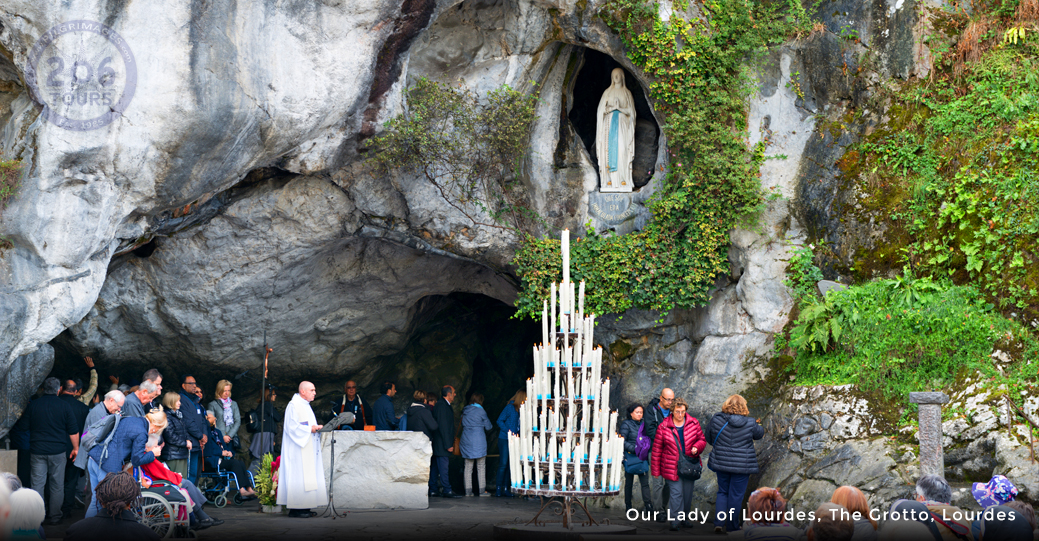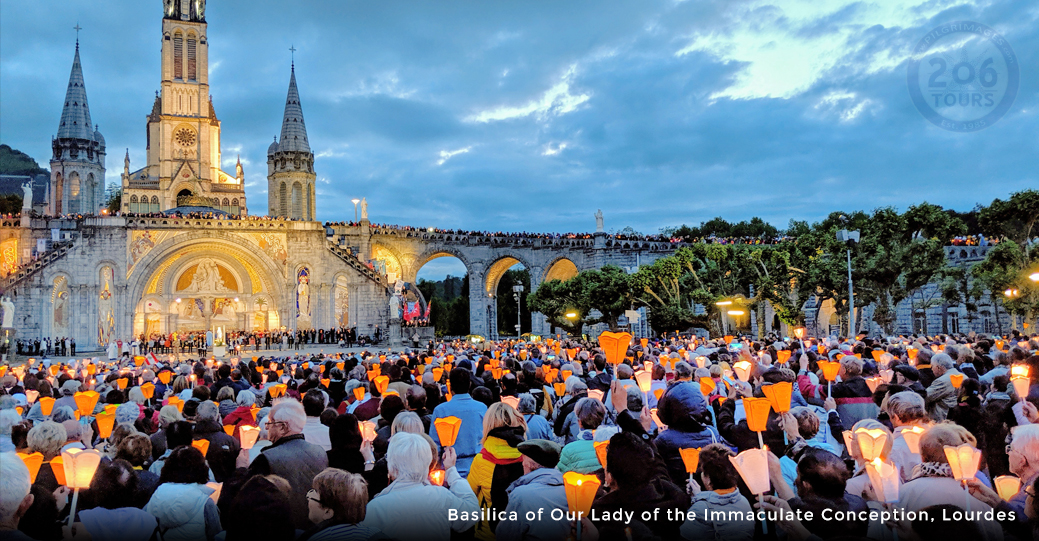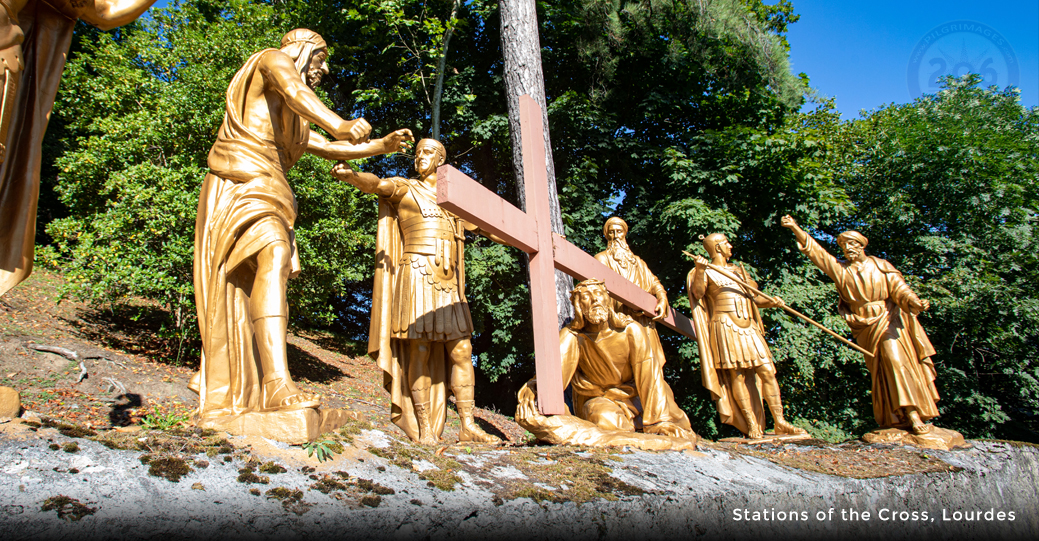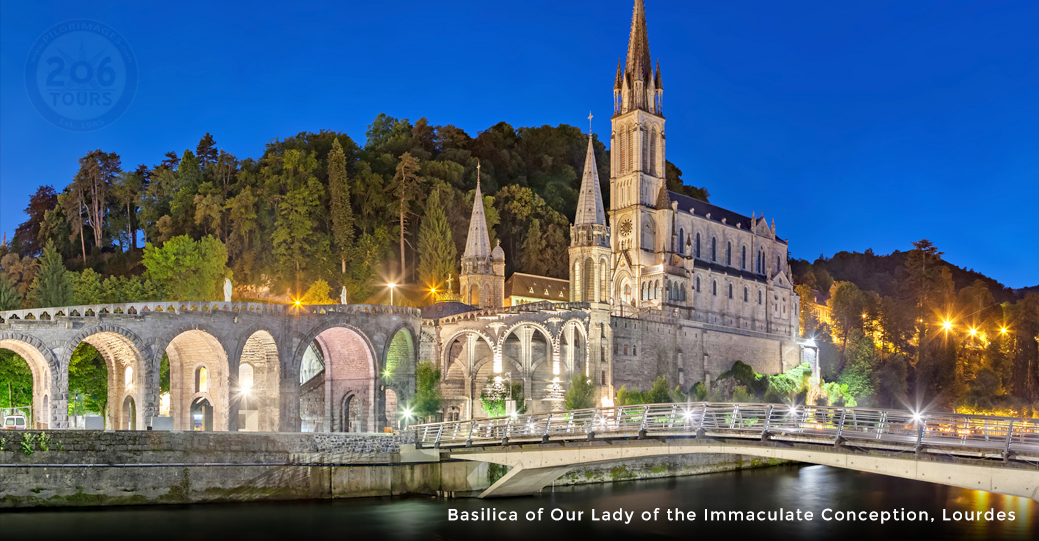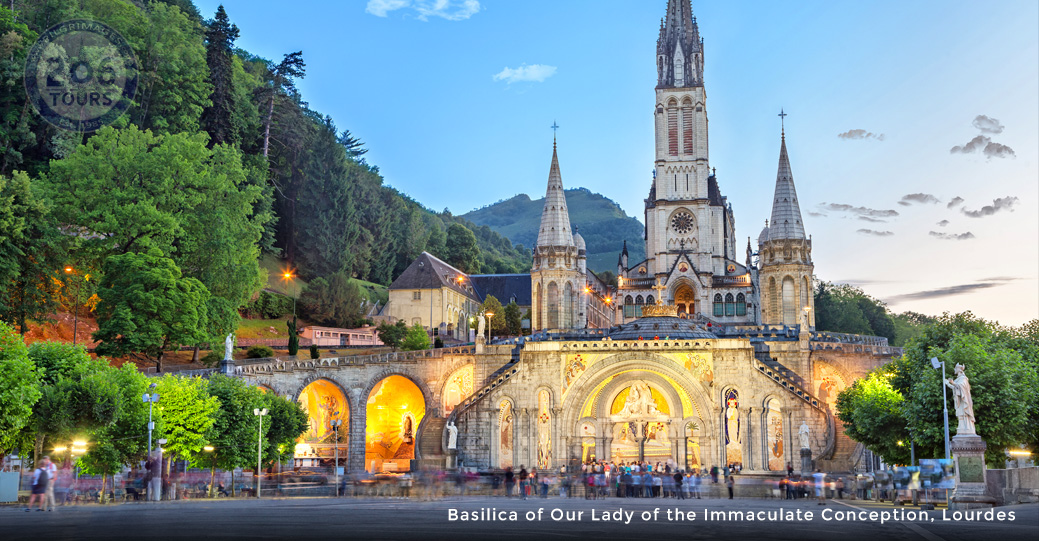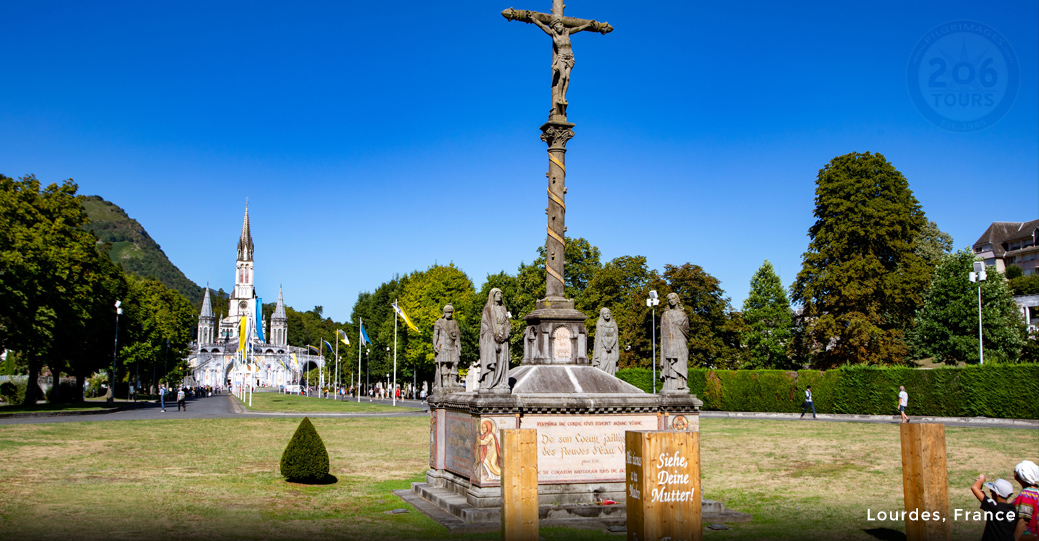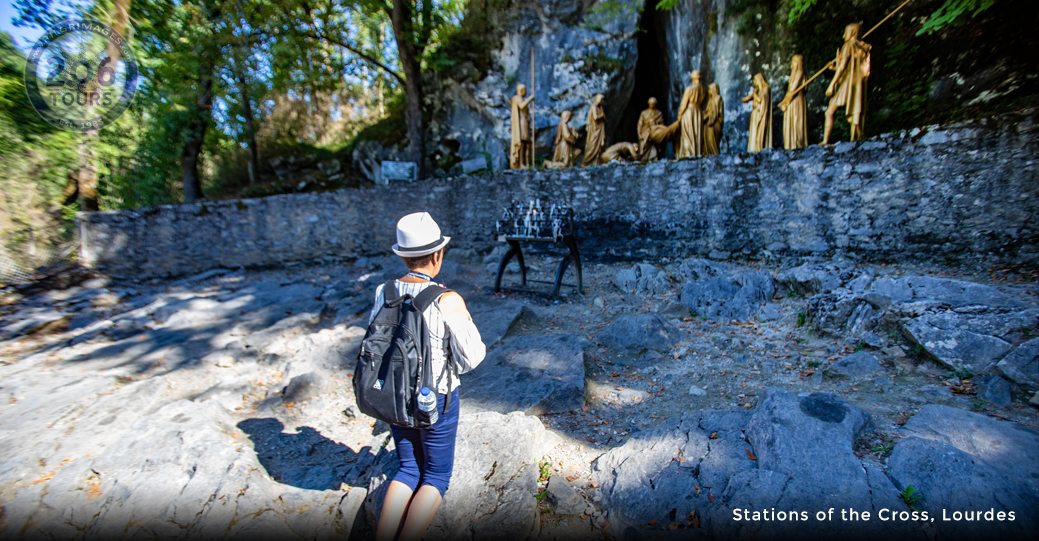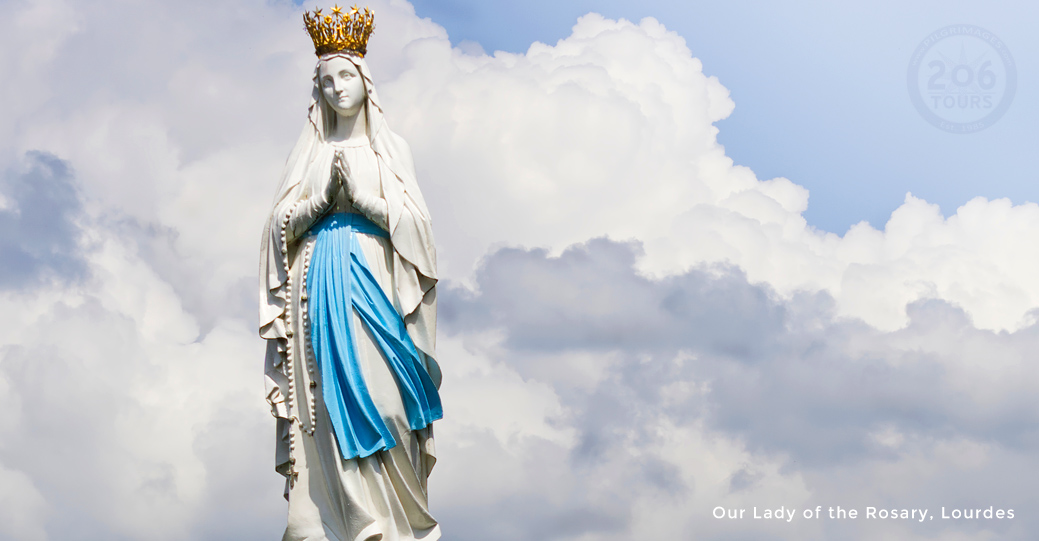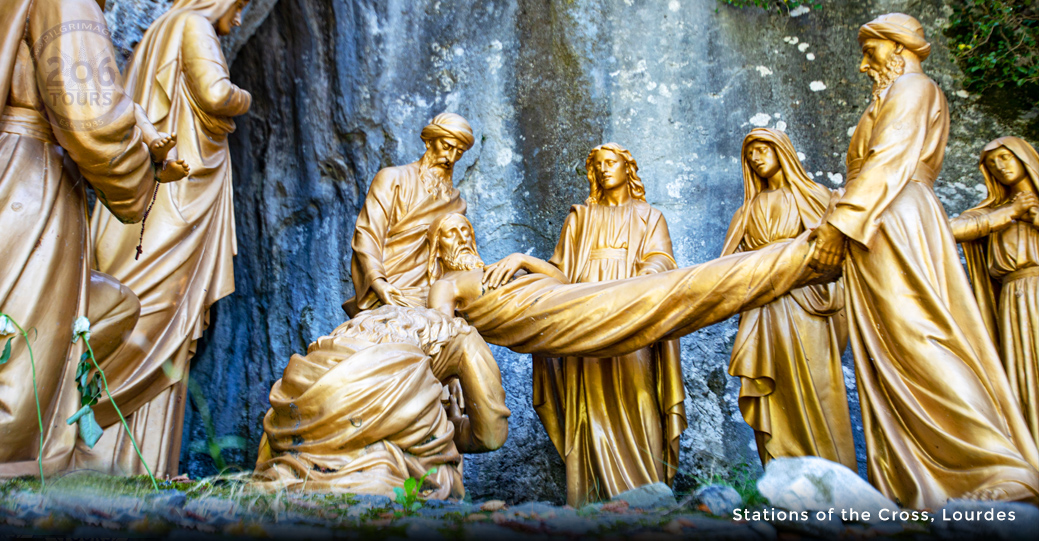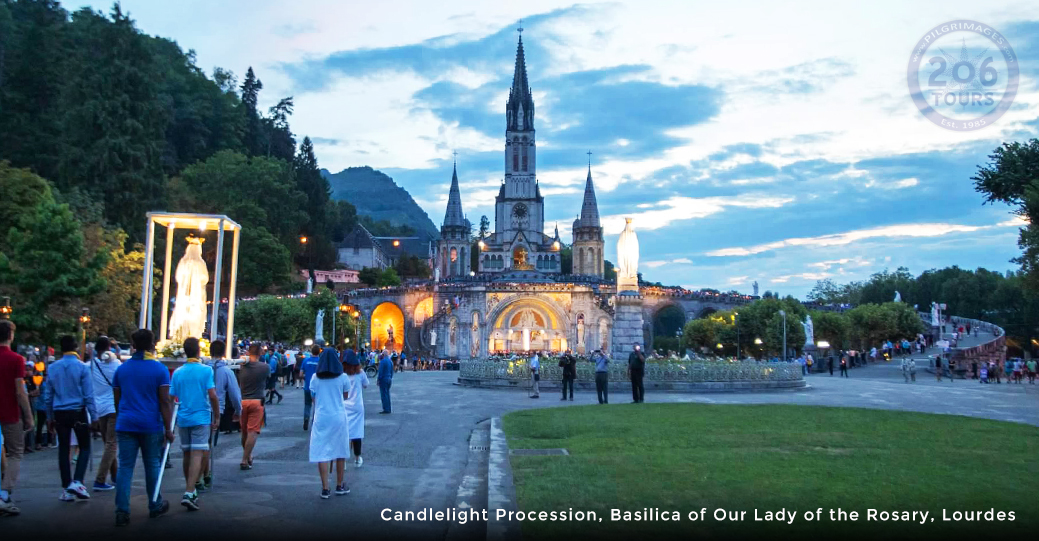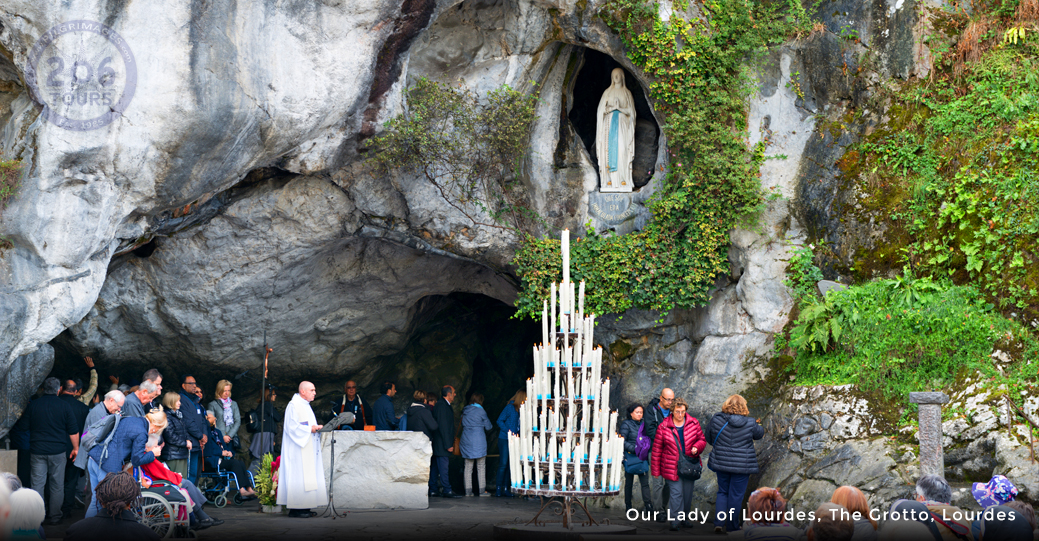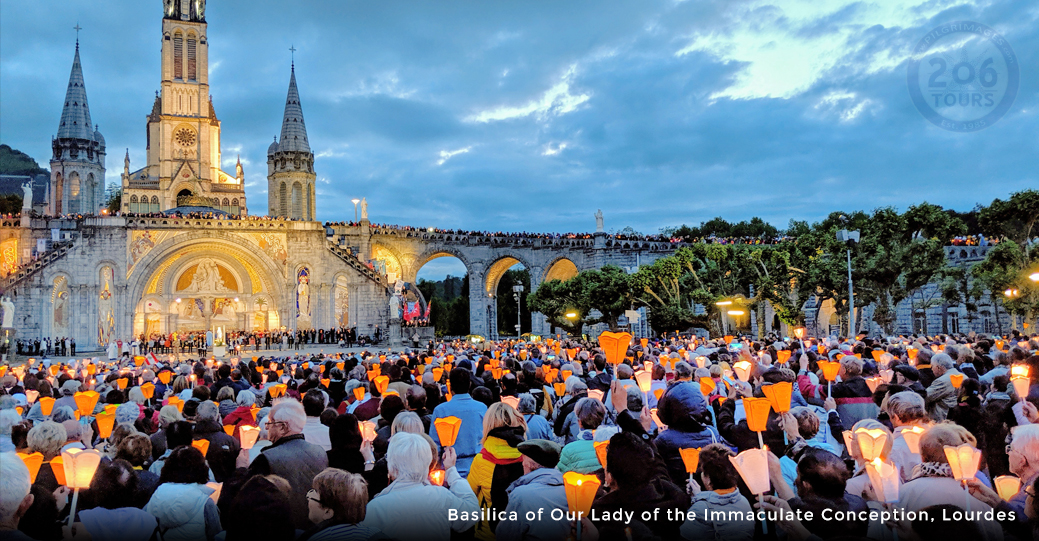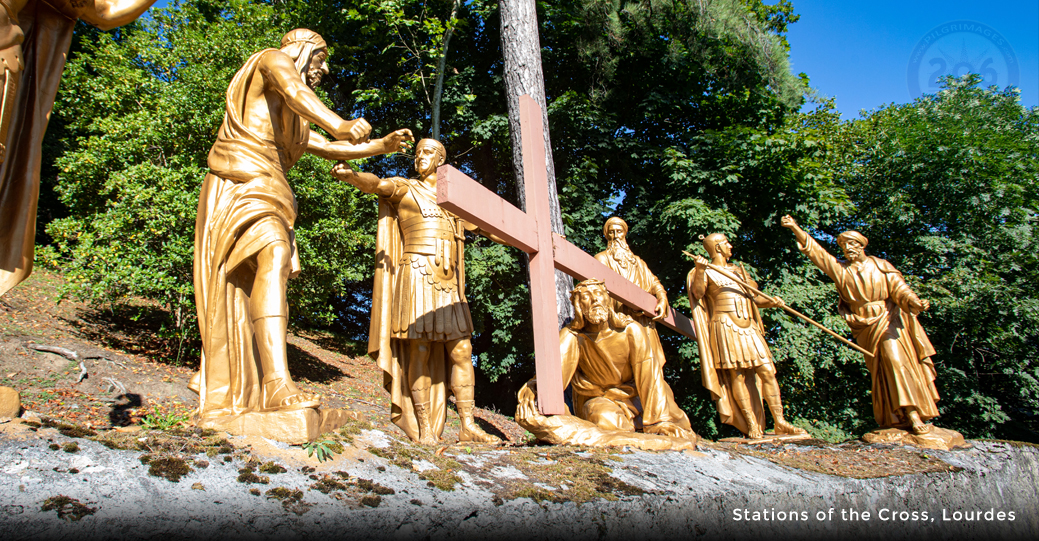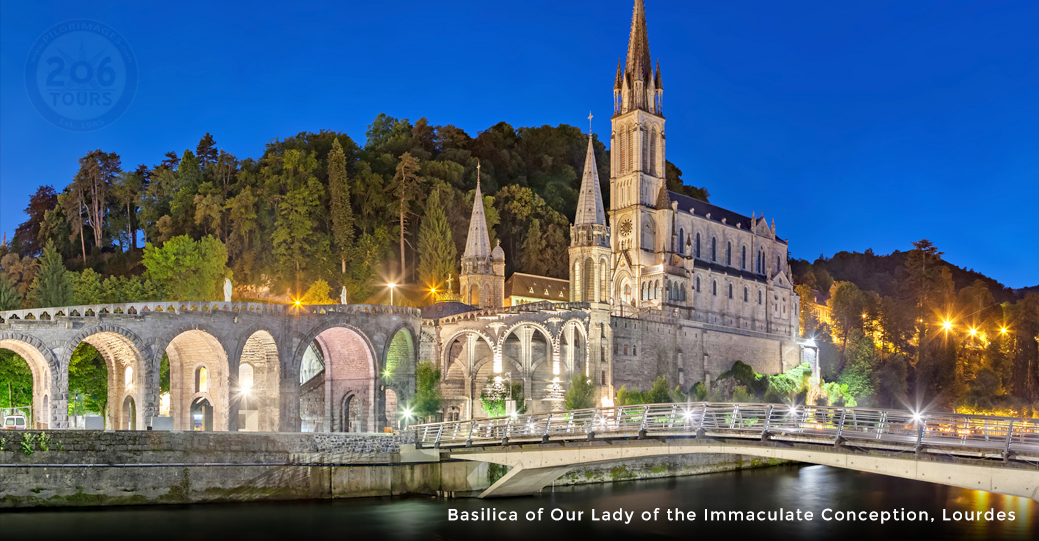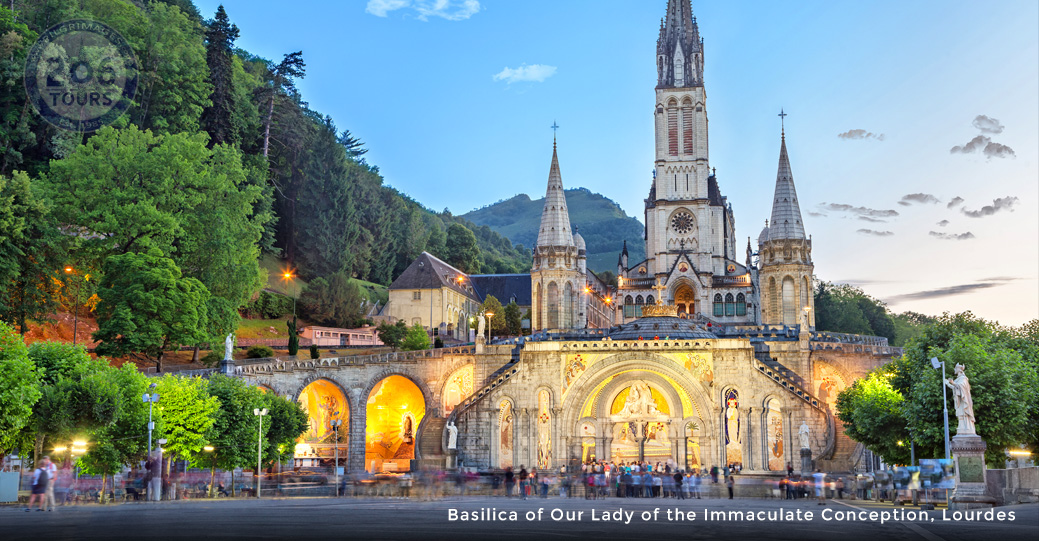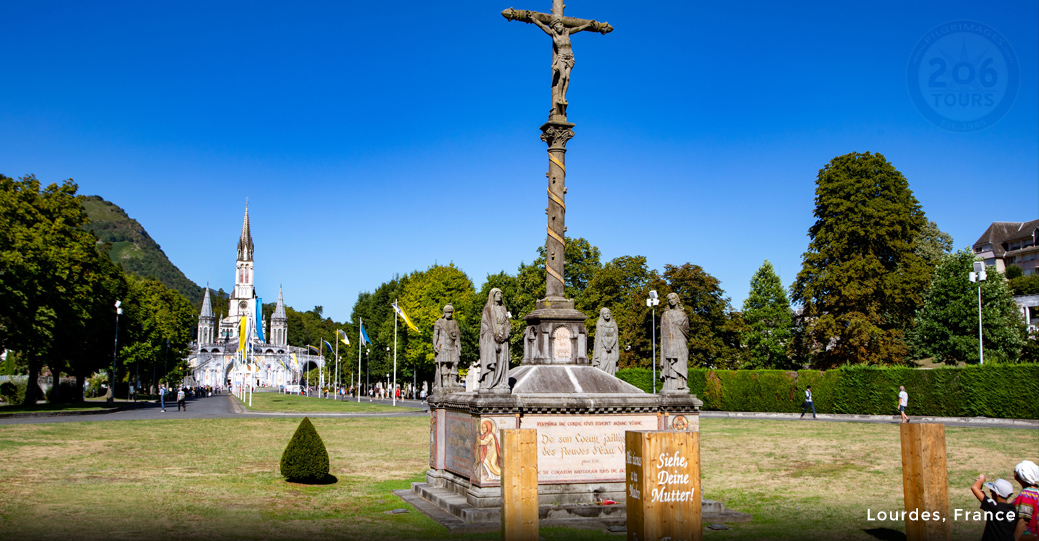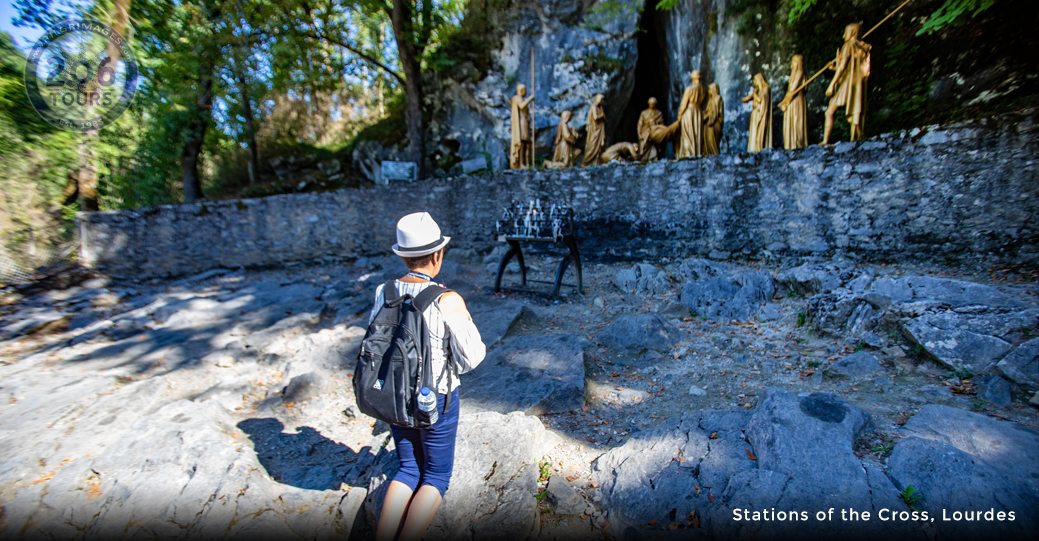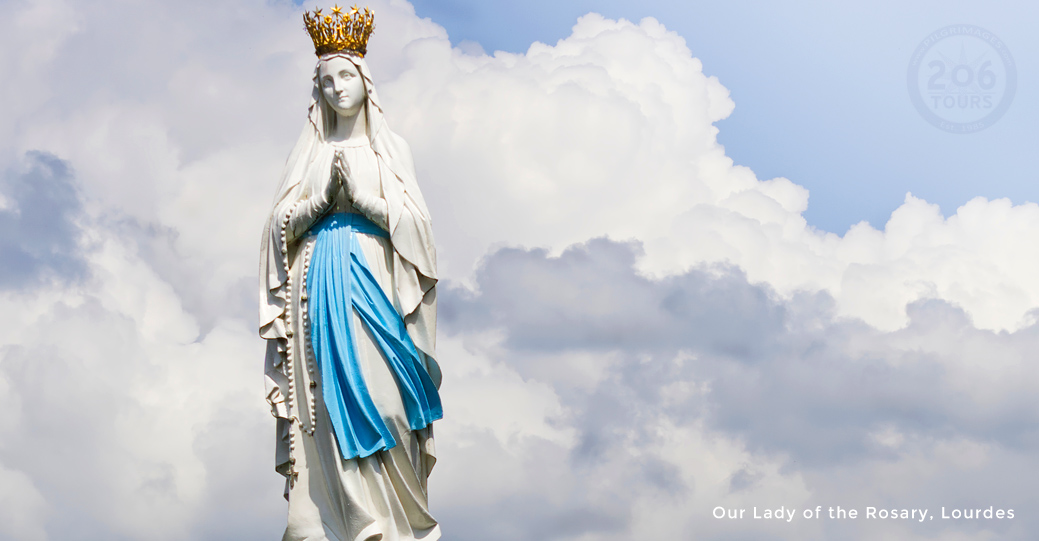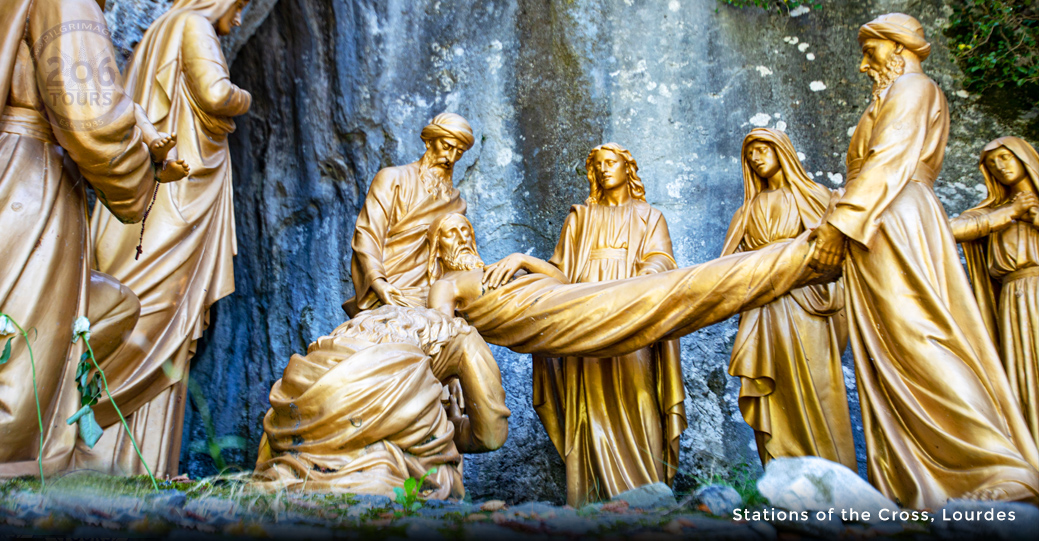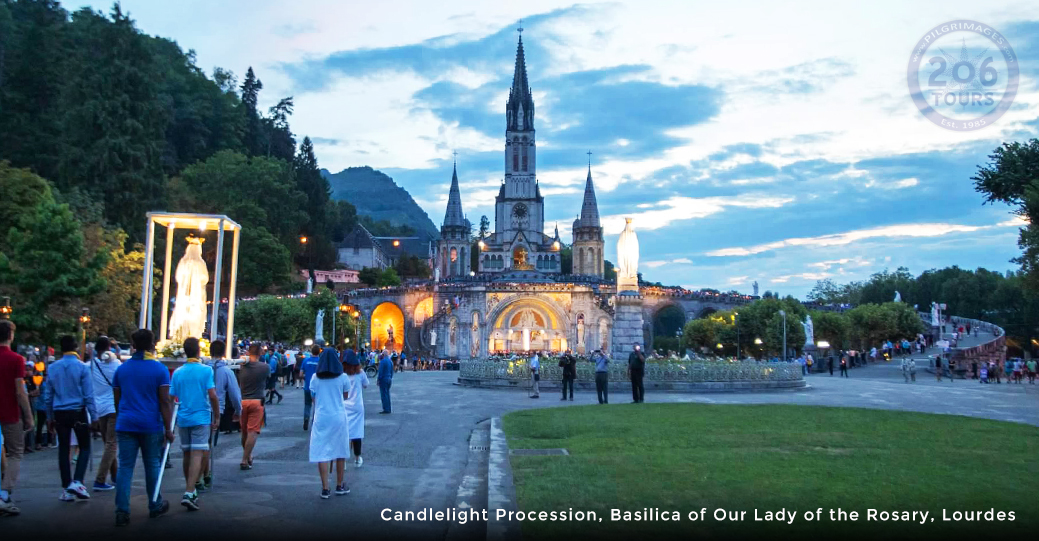 This eight (8) day Catholic Pilgrimage to Lourdes visits one of the most sacred sites in the world where Apparitions of Our Lady, the Blessed Virgin Mary, occurred. Lourdes is a special place of grace visited by millions each year where Pilgrims attend Mass, go to Confession, and Pray the Rosary in nightly candlelight processions. Get acquainted with the life of Saint Bernadette in the very places where she lived and prayed. In 1858, St. Bernadette witnessed eighteen apparitions of Our Lady who revealed herself as the "Immaculate Conception". In one of these miracles, Our Lady asked Bernadette to drink from the spring as an act of penance which resulted in the spring's muddy water turning clear. Since then, Pilgrims have been visiting the beautiful Shrine of Our Lady of Lourdes seeking healing and conversion from the Lourdes baths. Almost every part of the Shrine is accessible by wheelchair; six million pilgrims visit this holy place of healing each year!
Fr. Andrew Gehringer
Dates & Prices
Any questions? Contact Us:
Piernha

Account Manager

1(800)-206-8687
Your trip includes
Round-trip Airfare
All airport taxes & fuel surcharges
Hotel accommodations (or similar) in double occupancy

~ 6 Nights: Hotel Moderne, Lourdes

Transfers as per itinerary
Breakfast and Dinner daily
Wine/Mineral Water with Dinners
Transportation by air-conditioned motor coach
§ Assistance of a professional local Catholic Guide
Sightseeing and admissions fees as per itinerary
Whisper Headsets
Luggage handling (at Hotels – 1 piece per person)
Tips to Hotel Staff, Restaurants, and Luggage Handlers
Mass daily & Spiritual activities
Centrally located hotels or similar
Not included
Lunches, Beverages unless mentioned, Tips to your guide & driver.
Itinerary
Day 1: Monday – July 24 - Depart for Lourdes
Make your way to your local Airport, where you will board your overnight flight(s). Your meals are served on board.
Day 2: Tuesday – July 25 - Arrive in Lourdes
Upon arriving at Pau or Toulouse airport, make your way to the baggage claim area and collect your luggage. Proceed to the arrival's hall, where you will be greeted by your tour guide and/or driver. You will embark on a scenic drive to Lourdes. Check-in to your hotel, and relax or explore before dinner. Following dinner, you will have free time to pray the Rosary and attend the candlelight procession (April - October only). These processions are lit by candlelight and guided by the Most Holy Rosary. Following this prayerful experience, you will return to your hotel for an overnight.
Day 3 and 4: Wednesday and Thursday – July 26 and 27 - Lourdes (Guided Days)
Over the next two days, you will stay in a small town, nestled within the Pyrenees Mountains. During your time in Lourdes, you will pray and meditate in a site of Our Lady's apparitions. Our Lady first appeared to Bernadette in 1858, and announced herself as "The Immaculate Conception", near the Grotto of Massabielle. During the first two apparitions, little Bernadette prayed the Rosary with Our Lady and left without any exchange of words. During the following apparitions, Our Lady emphasized God's love for us, penance, and the necessity of performing acts of penance for sinners. Throughout your time in Lourdes, you will have the opportunity to attend Mass at the Grotto, where Our Lady appeared to Bernadette; watch a video presentation that explains in detail, the story of Lourdes; drink water from the miraculous spring that has healed many and submerge yourself in the healing baths. Additionally, you will have the opportunity to experience Christ's unconditional love, as you meditate upon the "life-size" Stations of the Cross that overlook the Grotto of Massabielle. In Lourdes, you will walk in and meditate upon the footsteps of St. Bernadette. Your group will have the opportunity to see Boly Mill, the birthplace of St. Bernadette, and the "Cachot," an abandoned prison where Bernadette's impoverished family lived. Each evening following dinner, you will have an opportunity to attend the candlelight procession and the Rosary, before a restful overnight.
Day 5 and 7: Friday- Sunday – July 28 –30: Lourdes (Free Days)
This pilgrimage was designed for those who would like to pray, reflect, and spend more time in Lourdes. As a result, your itinerary is planned accordingly. The first three days will be sightseeing with your group, Spiritual director, and Tour guide. The following three days will be dedicated to private prayer and reflection. During the latter part of your trip, you will have full discretion over how your time is spent in order to have the fullest spiritual experience possible.
Day 8: Lourdes – Monday – July 31 Return Home
Morning departure from Lourdes to the airport to board your flights to return home.
Why buy "With Airfare" from 206 Tours
In case your flight is cancelled 206 Tours will assist to get you to your destination.
Your transfer will be waiting.
In the rare event your tour is not operating we will refund you.
Your seats will be assigned.
If you need to travel a few days prior, stay a few more days or make a stop-over, we will arrange it for you.
If you do not buy Airfare from 206 Tours
If your flight is cancelled, delayed or overbooked, 206 Tours is unable to rebook your flights
To guarantee your arrival and departure transfer, we need your detailed flight arrival / departure by 45 days prior. Any changes within 45 - 3 days prior, additional transfer cost may apply.
Any changes to your arrival / departure within 3 days of departure, we may not be able to rebook your transfer, you may need to make your own arrangements.
If you book your own airfare, travel insurance provided by 206 Tours may not reimburse expenses caused by your trip interruption or cover your expenses due to flight changes.
Book your trip now
$400 Deposit is due at the time of Registration
Options & Upgrades
*All pricing is per person
Single Supplement / Private Room Upon Request
Business Class Trans-Atlantic (One-Way) $2,200.00 (USD)
Business Class Trans-Atlantic (Round-Trip) $4,400.00 (USD)
Would like to stop over in Europe?
Let us know at time of registration, we will reschedule your airline reservations pending availability at no additional fee (these options will be available to you when you register online). Let us know if you need assistance with pre or post stay at hotel. Simply Contact 206 Tours: 800-206-TOUR (8687) or sales@206tours.com
Options and upgrades
*All pricing is per person
Single Supplement / Private Room Upon Request
Business Class Trans-Atlantic (One-Way) $2,200.00 (USD)
Business Class Trans-Atlantic (Round-Trip) $4,400.00 (USD)
Earn a Free Trip
For groups of 20 or more, you may choose your own departure and earn FREE trips.
contact us
Would you like to arrive
earlier or stay later?
Let us know at time of registration, we will reschedule your airline reservations pending availability at no additional fee (these options will be available to you when you register online). Let us know if you need assistance with pre or post stay at hotel. Simply Contact 206 Tours: 800-206-TOUR (8687) or sales@206tours.com
Contact Us
Any questions? Contact Us:
Piernha

Account Manager

1(800)-206-8687