Equestrian Order of the Holy Sepulchre
of Jerusalem - Eastern Lieutenancy
Advent Holy Land Pilgrimage
Spiritual Director: Chorbishop John D. Faris, KC*HS
December 7 - 17, 2018
*Optional Pre Tour to Jordan | December 4 - 8, 2018
EO120718
slider
Mt. of Beatitudes · Cana · Nazareth · Caesarea Maritima · Haifa · Sea of Galilee · Banias · Tiberias · Mt. Tabor · Jordan River · Jericho · Jerusalem · Malakite Church · Israel Museum · Ein Karem · Temple Mount · St. Anne's Church · Holy Child Program · Church of Nativity · Shepherds Fields · Mt. of Olives · Mt. Zion · Bethany · Church of Holy Sepulchre


Book your trip now
$400 Deposit is due at the time of Registration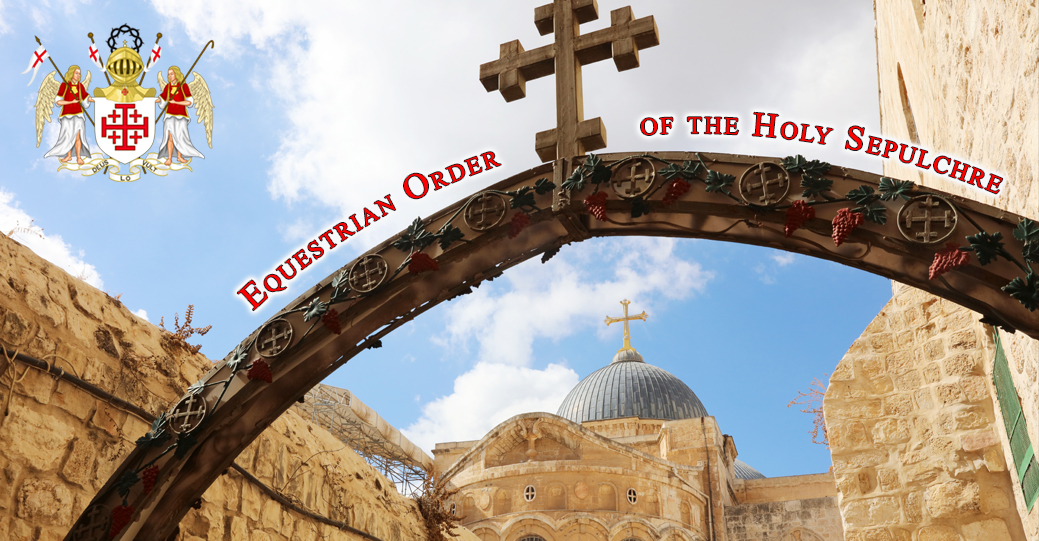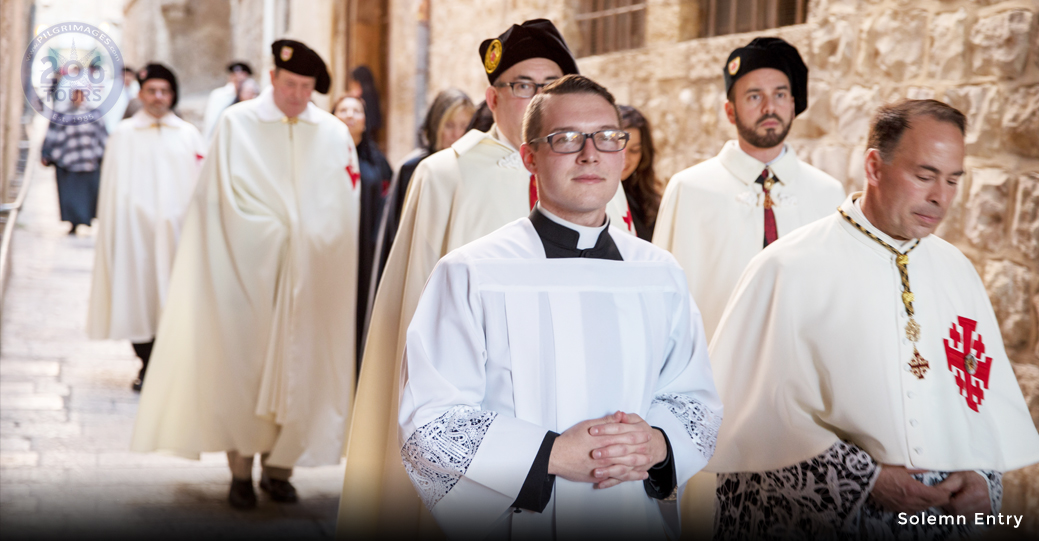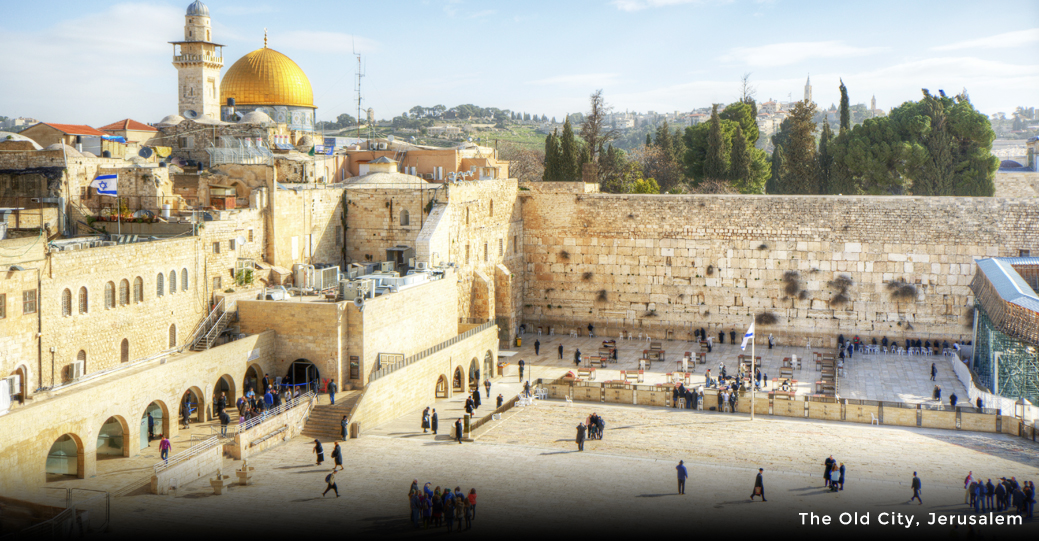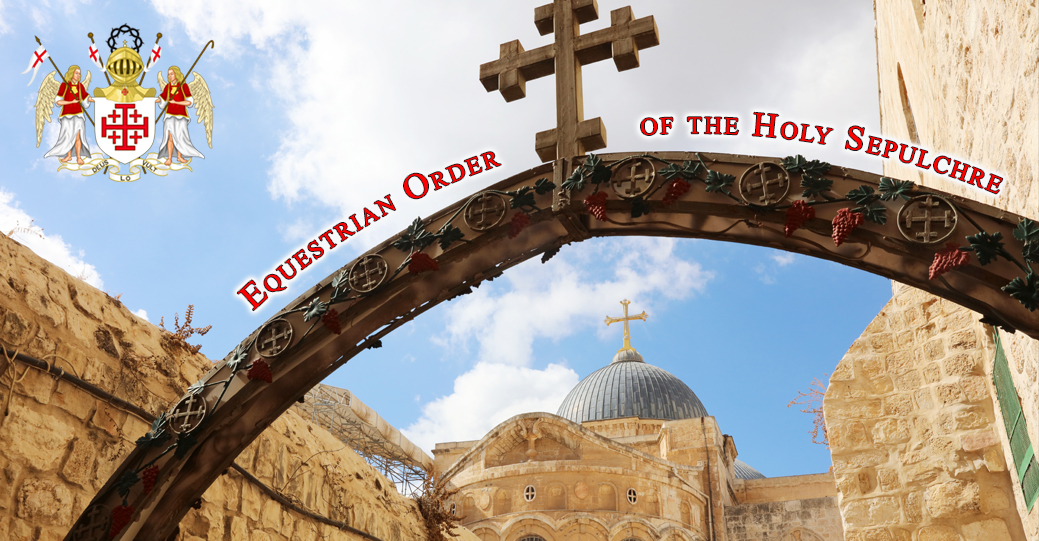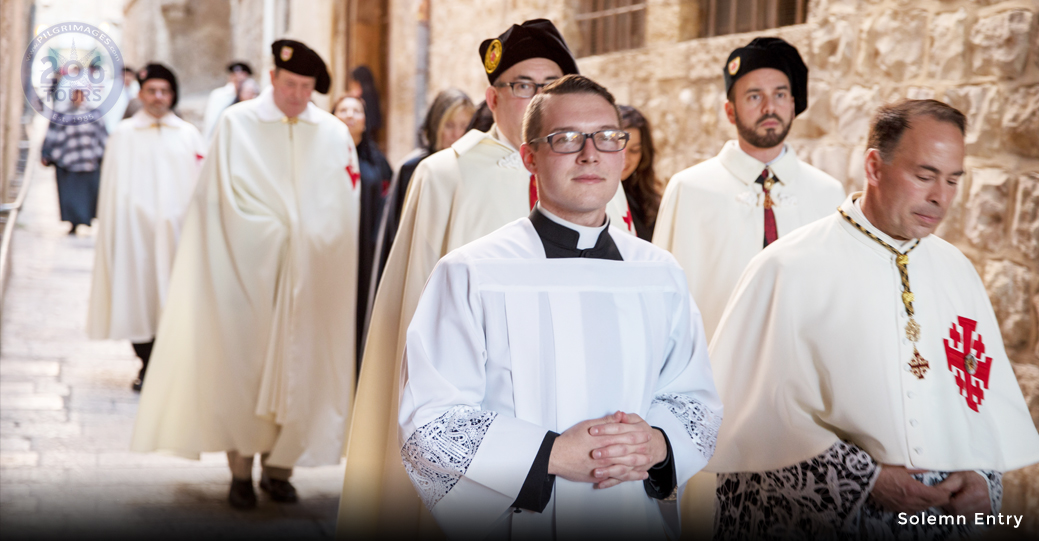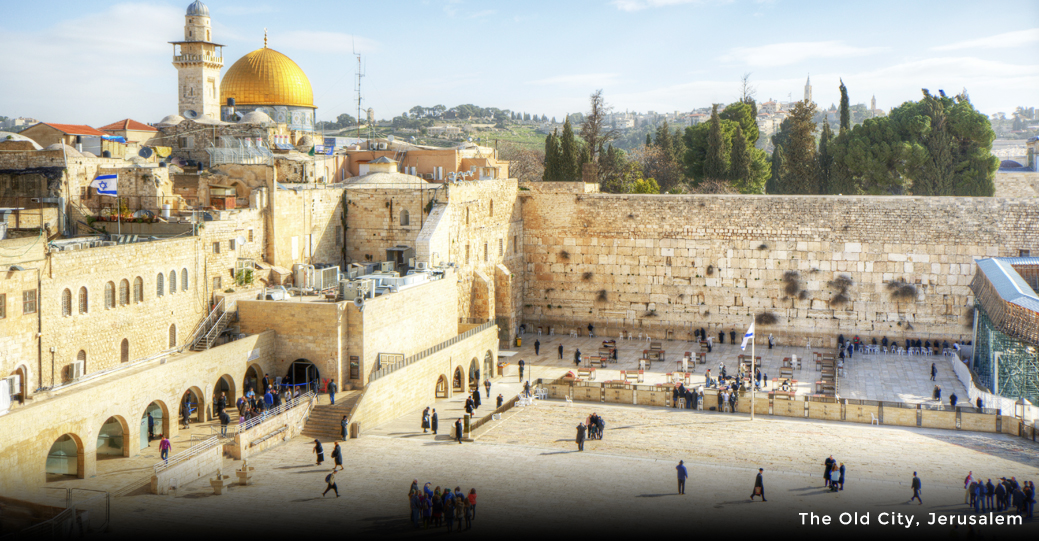 "Christians are to the world, what the soul is to the body" an anonymous second-century author wrote. The function of the soul is to support the body, to be its conscience and its historical memory. Almost a Millennium links the works of Equestrian Order of the Holy Sepulchre and the Holy Land.

The time has come to embark on a once in a lifetime pilgrimage to the Holy Land! Let us go to the city of peace and see the symbol of God's love for his people. Come to the land where He came, and where He acted with us in this world. During your pilgrimage, you will visit some of the most significant places, cities of universal importance. Persevere and quietly witness faith and hope in the service of reconciliation and forgiveness, and follow the teaching and example of the Lord Jesus. Return home as a leaven of reconciliation, a witness to charity, and bringing hope to others.

After you walk where Jesus walked, you will never be the same.
Her Excellency, Vicki Downey, DGCHS
Lieutenant of the Equestrian Order of the Holy Sepulchre - Eastern Lieutenancy
Chorbishop John D. Faris, KC*HS


DATES & PRICES
Any Questions? Contact: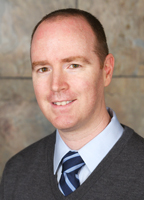 Patrick

KHS, Business Manager

1(800)-206-8687
Sandra

LHS, Vice President

1(800)-206-8687