Pilgrimage to Italy
Spiritual Director: Bishop William Medley
October 06 - 16, 2019
WM100619
slider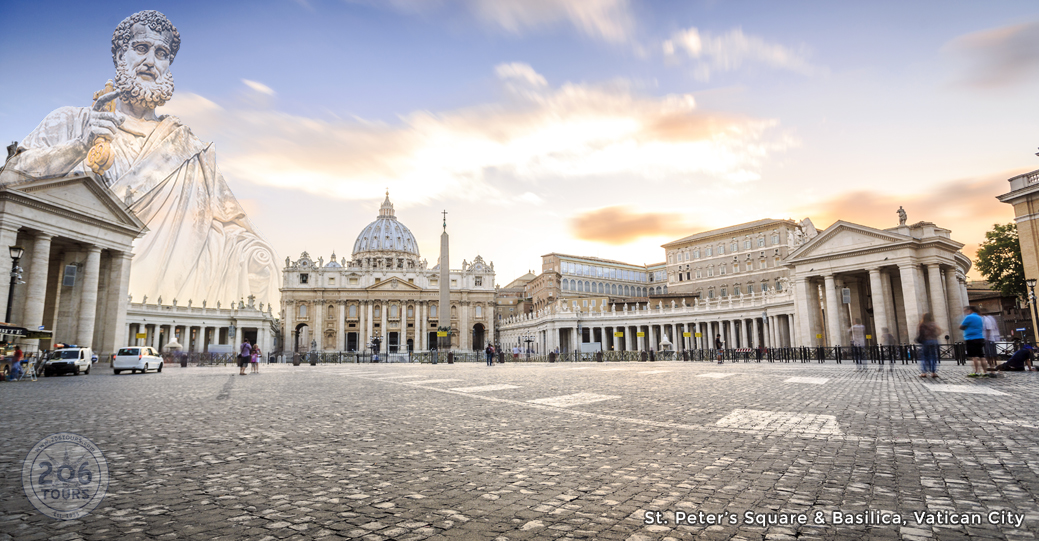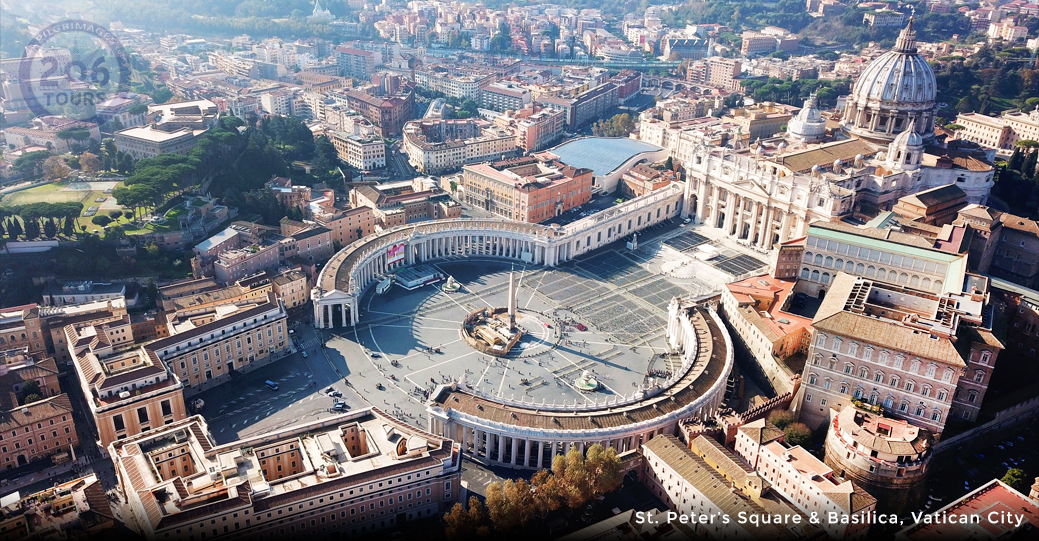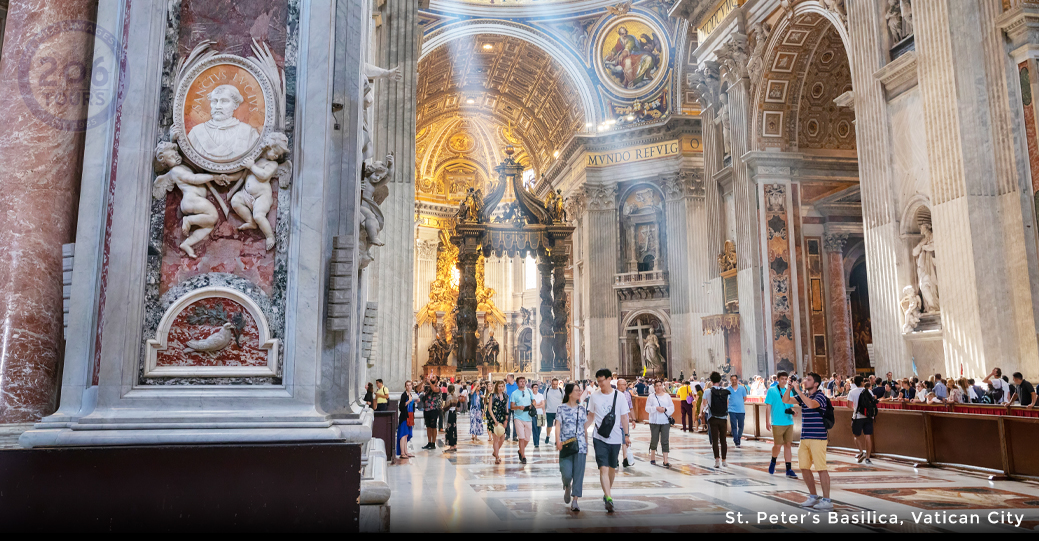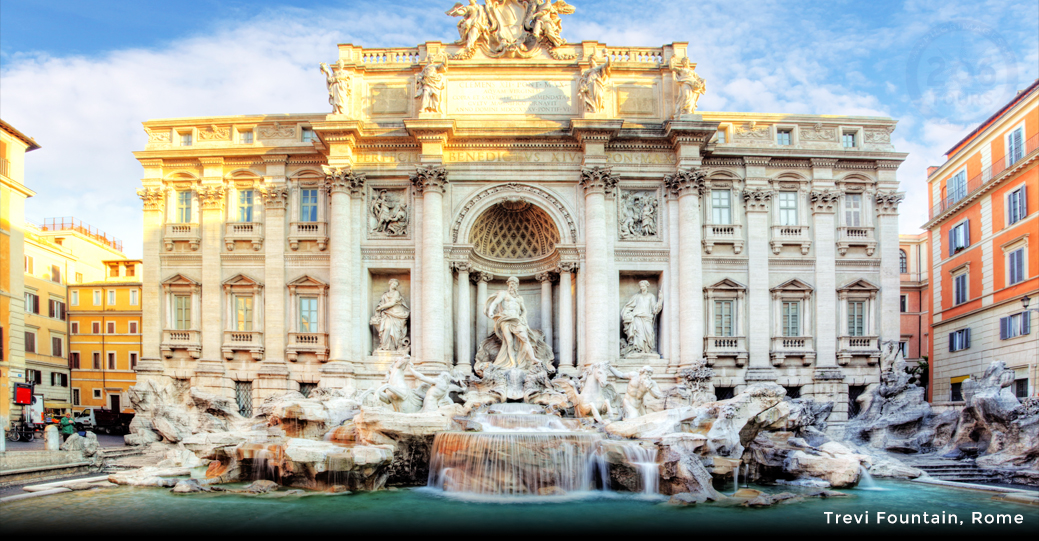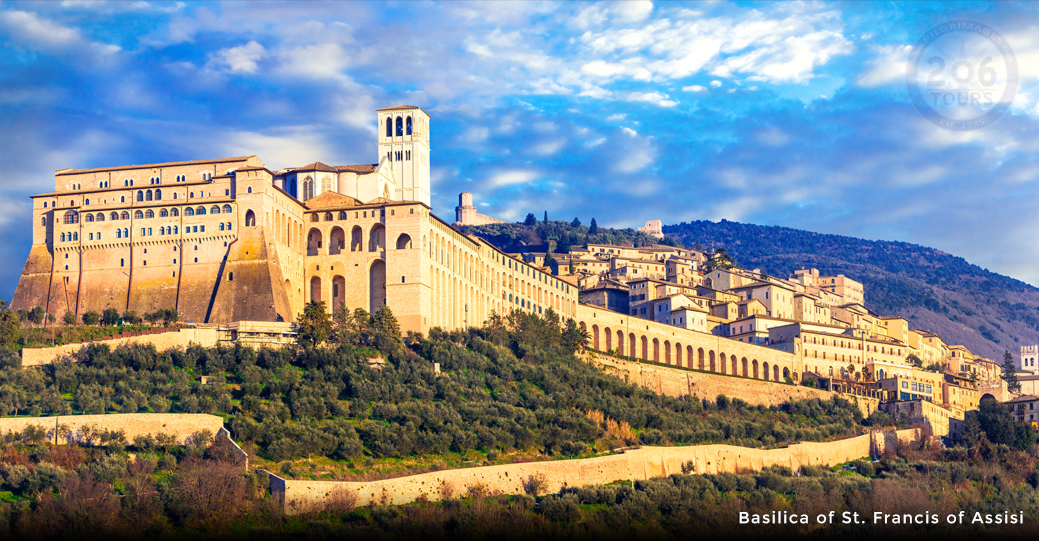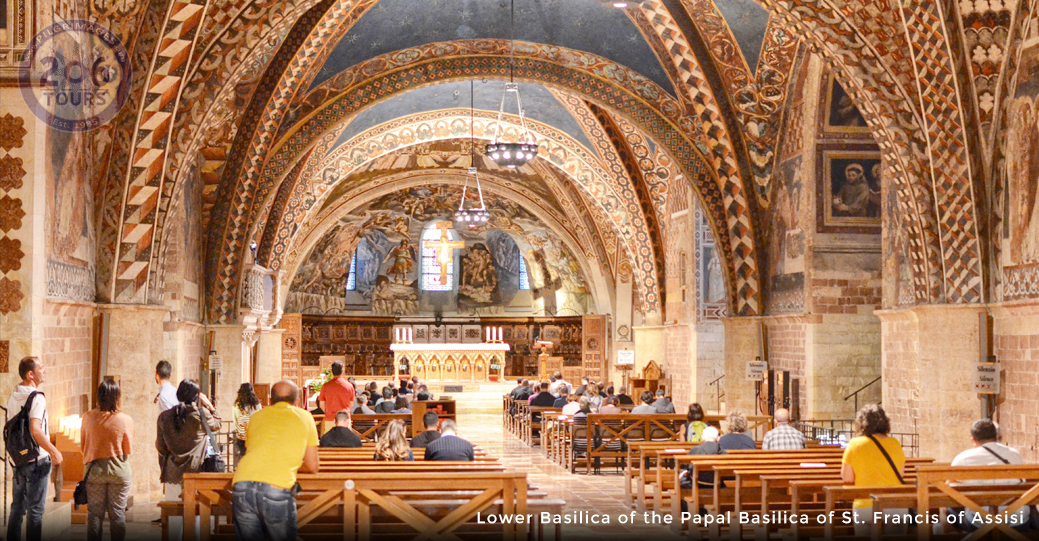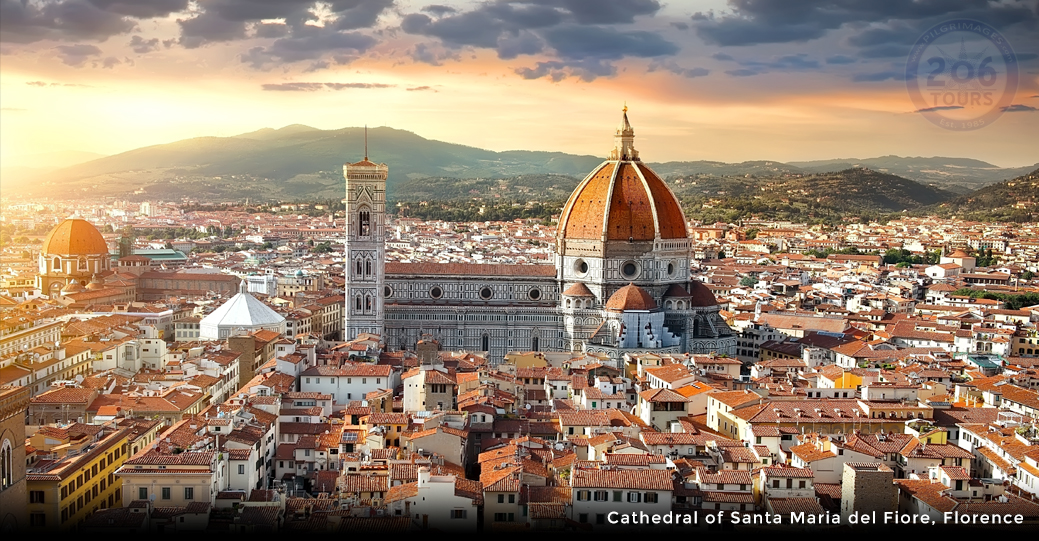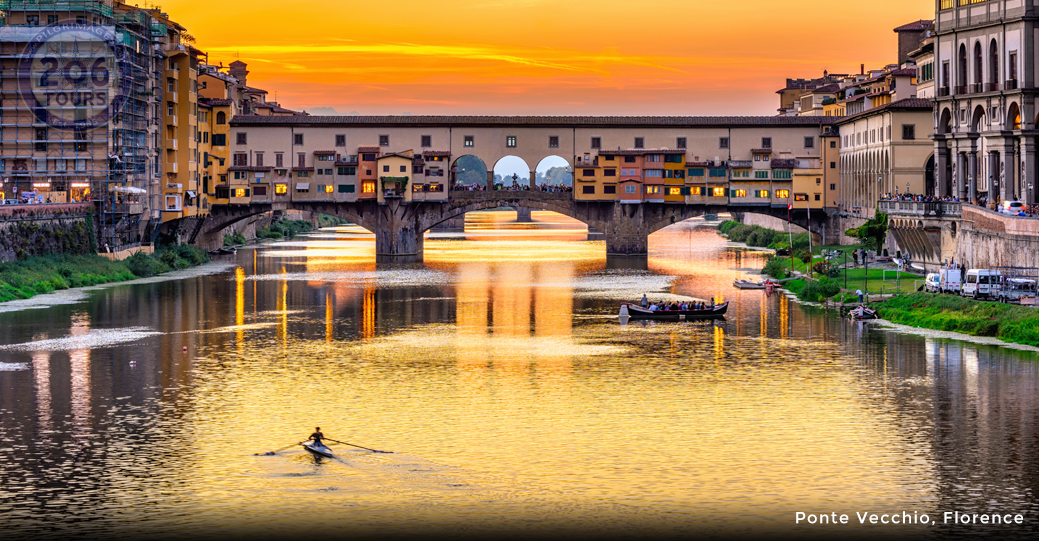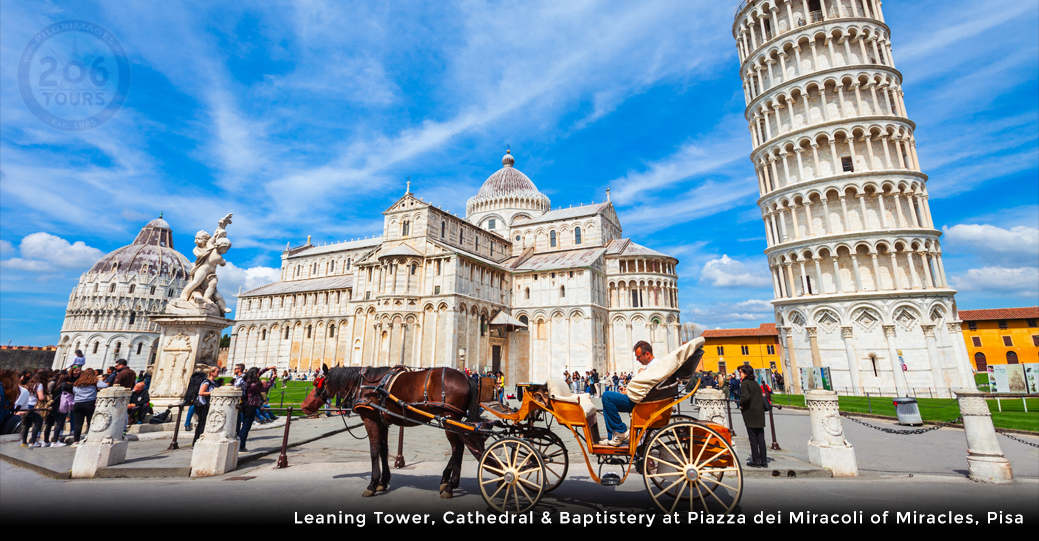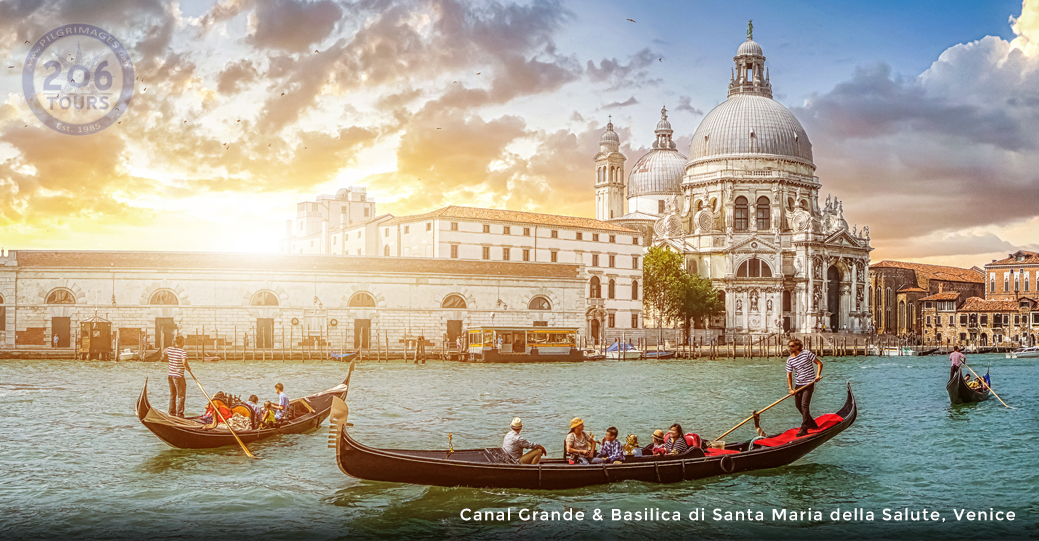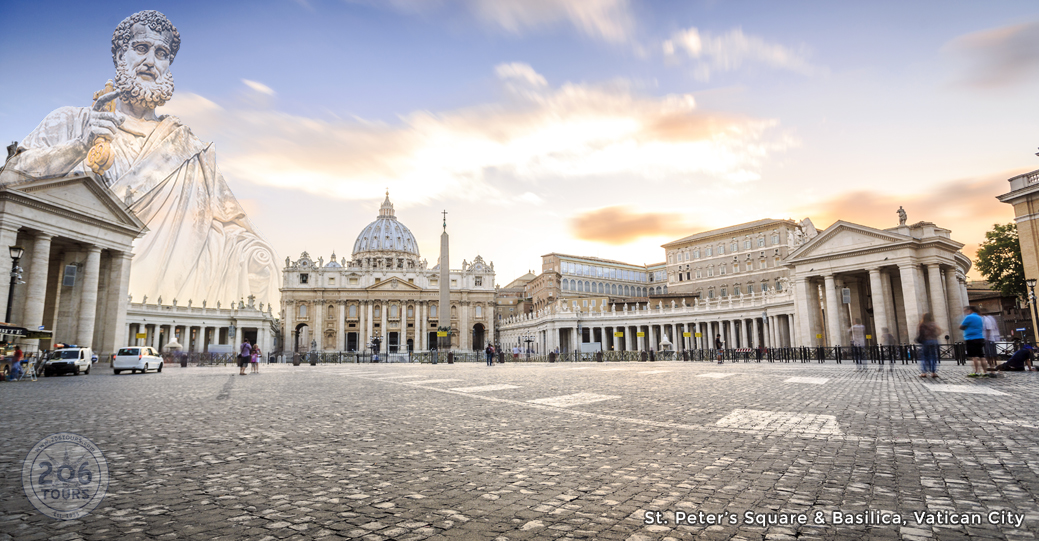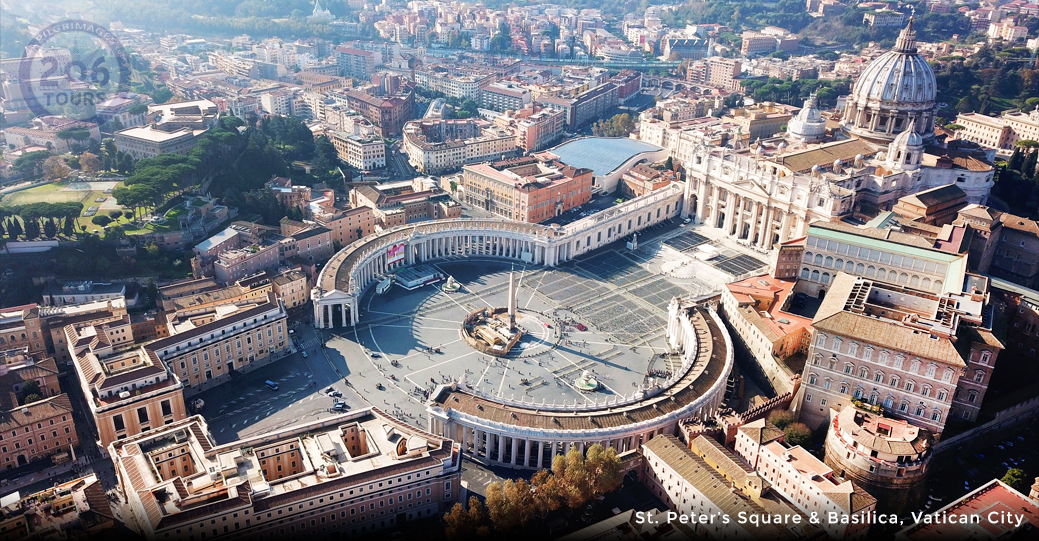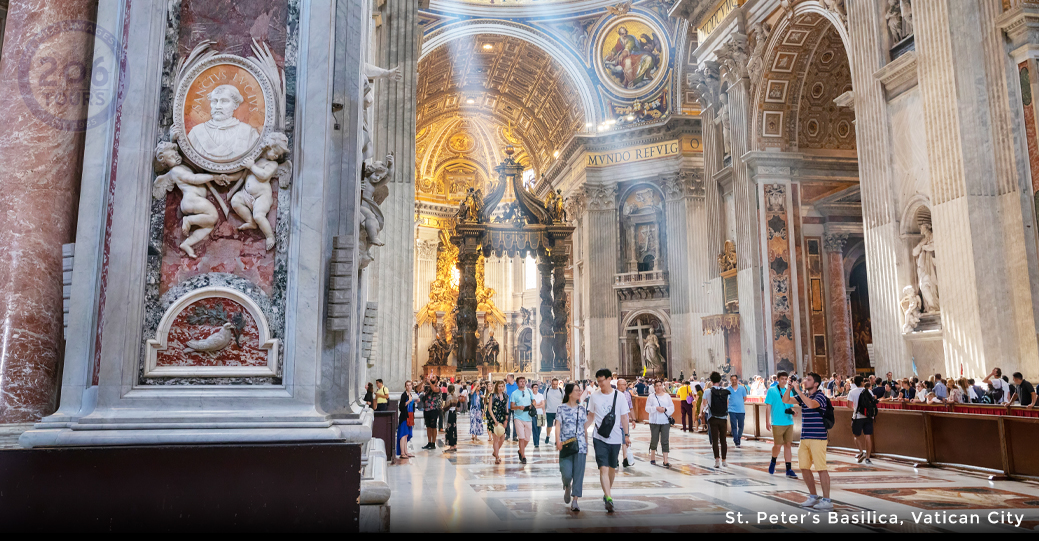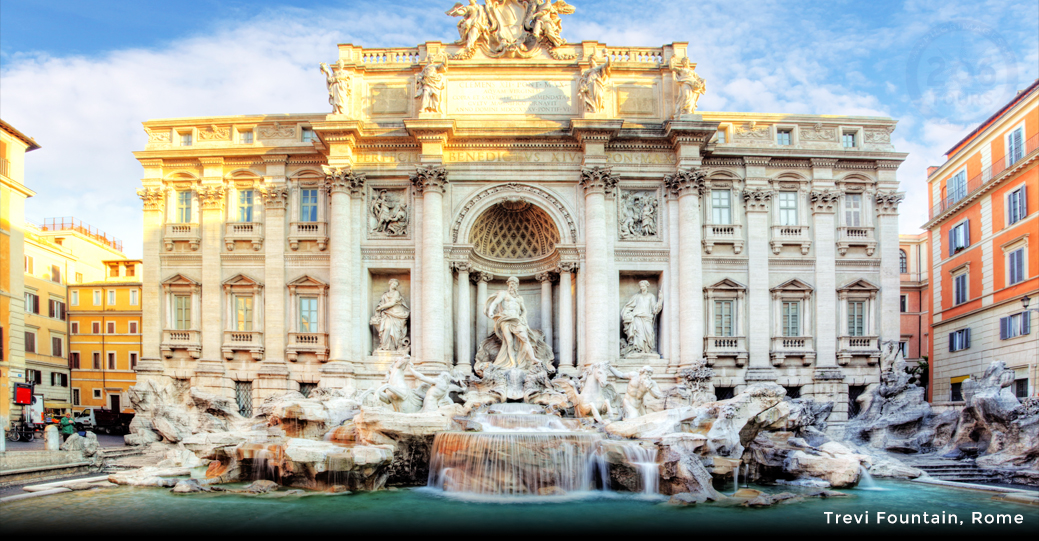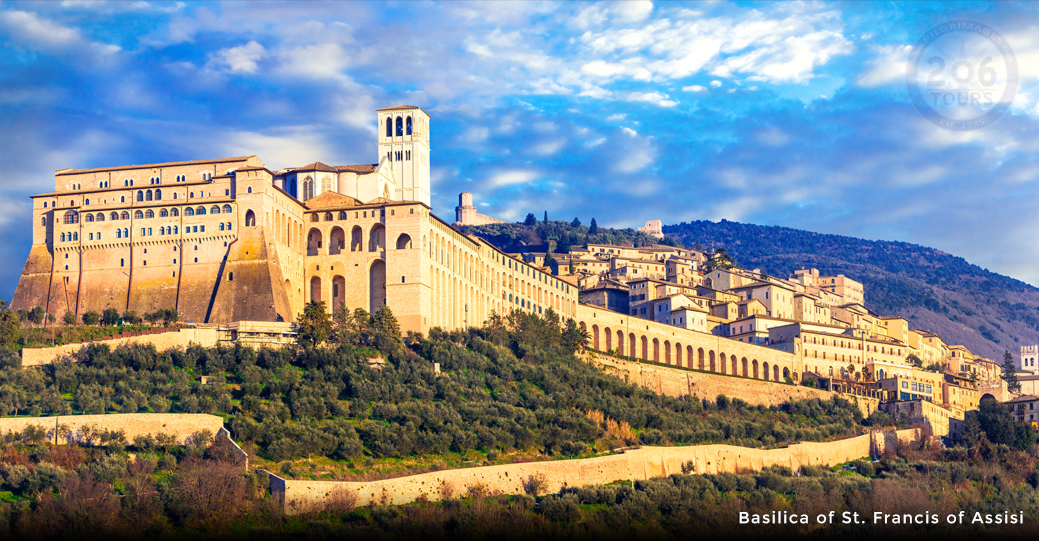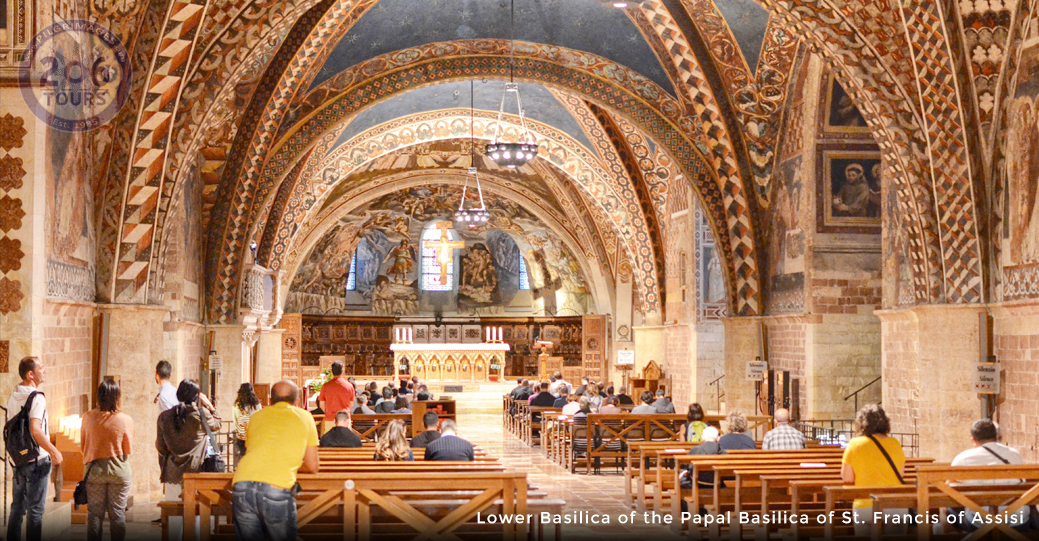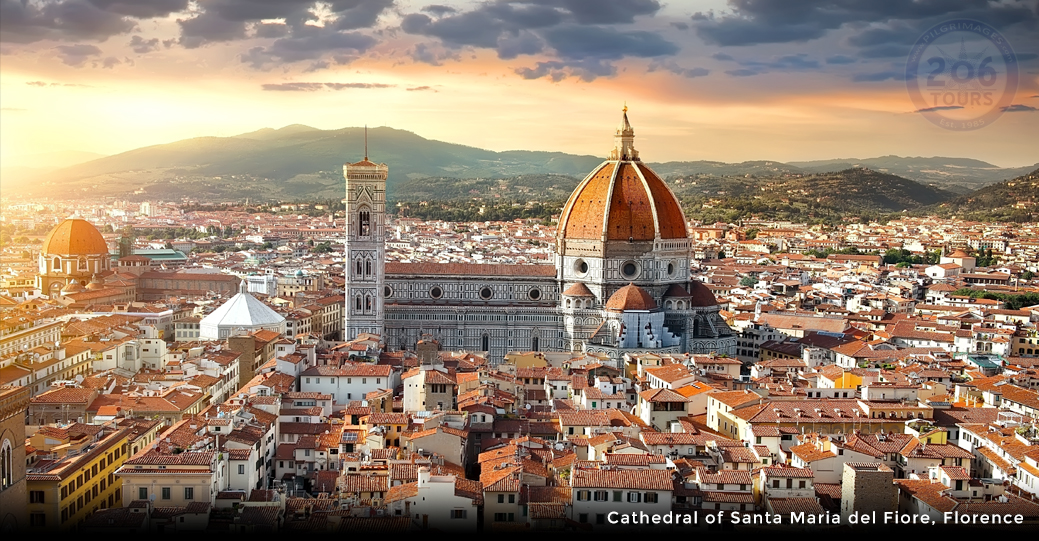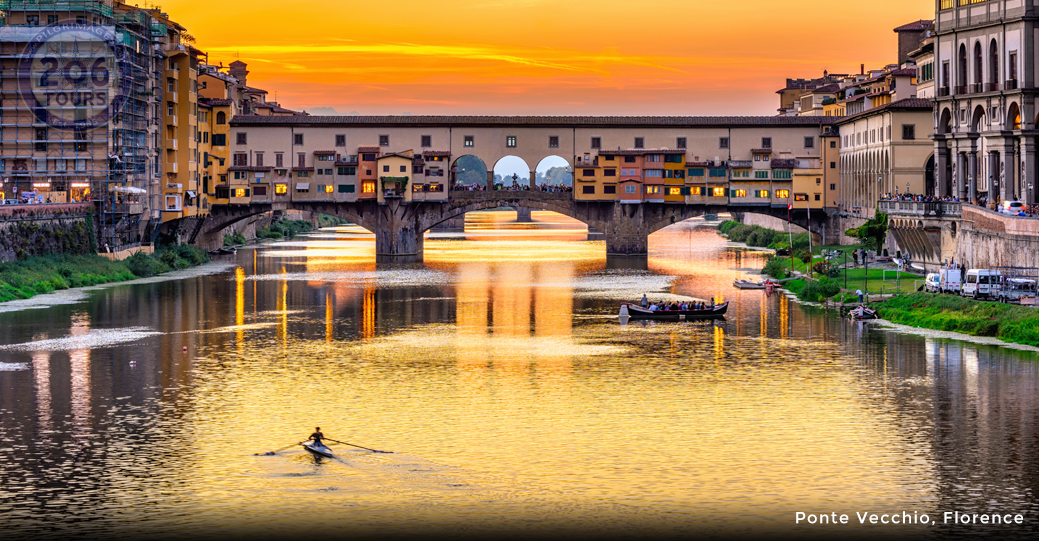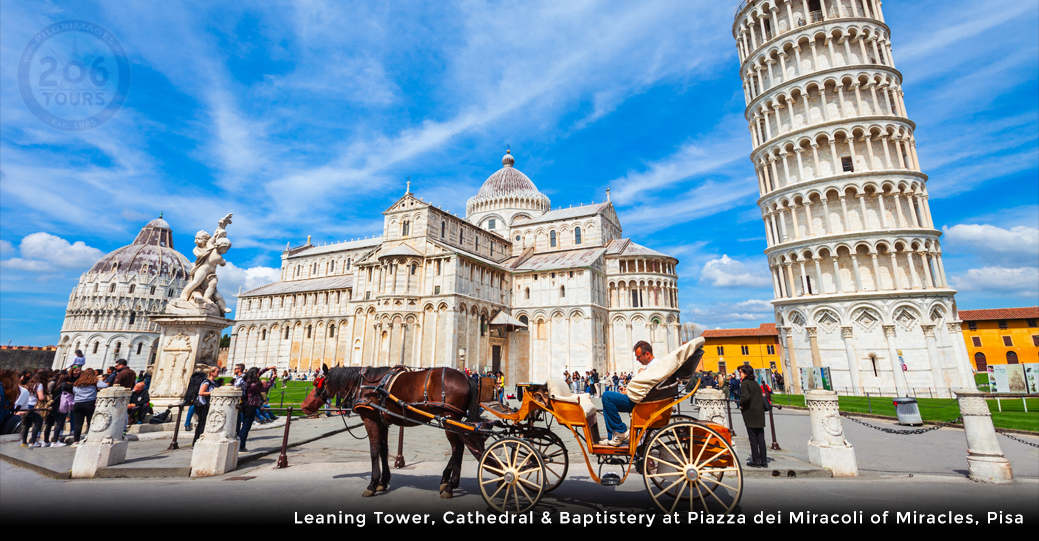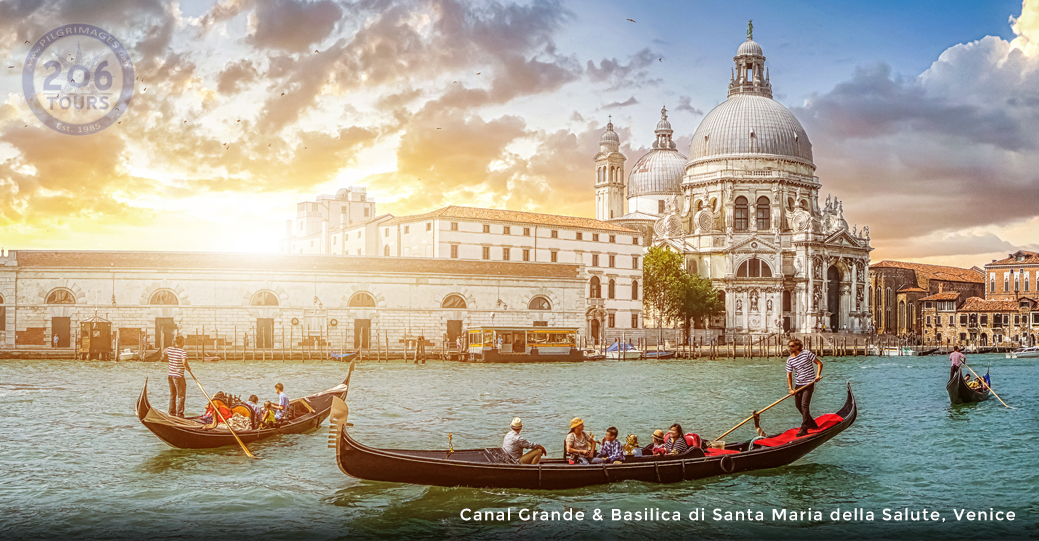 Rome (Papal Audience with Holy Father) · Assisi (St. Francis) · Florence · Pisa · Lucca · Brescia · Padua · Venice
Step foot into the four Major Basilicas, stare out into the Square from the steps of St. Peter's Basilica, and having the opportunity to attend the Papal Audience with his successor. Closing out your pilgrimage, triumphant, lost in prayer, and surrounded by God's love in the hometown of St. Francis of Assisi.
Bishop William Medley
DATES & PRICES
Any Questions? Contact: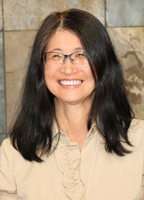 Liz

Account Manager

1(800)-206-8687
Natasha

Sales Manager

1(800)-206-8687
Additional information
Terms & Conditions
View printable flyer

Your trip includes
Round-trip air from Louisville (SDF) or Cincinnati (CVG)
Airport taxes & fuel surcharges
Centrally located first class hotels as follows: (or similar)

~ 3 nights: Oct 07 - 10: Hotel Della Conciliazione, Rome

~ 2 nights: Oct 10 - 12: Hotel Giotto, Assisi

~ 2 nights: Oct 12 - 14: Starhotel Tuscany, Florence

~ 2 nights: Oct 14 - 16: Hotel Biri, Padua

Transfers as per itinerary
Breakfast and Dinner daily
Wine with dinners
Tour Escort throughout
Transportation by air-conditioned motor coach
Whisper Headsets where needed
Assistance of a professional local Christian guide(s)
Sightseeing and admissions fees as per itinerary
Mass daily & Spiritual activities
Centrally located hotels or similar
Hotel Della Conciliazione
Rome
3 Nights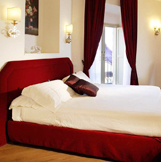 Hotel Giotto
Assisi
2 Nights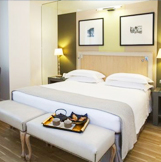 Starhotel Tuscany
Florence
2 Nights
Hotel Biri
Padua
2 Nights
Not included
Lunches, Beverages not mentioned, Tips to your guide & driver.
Providing you coverage for both pre-existing conditions and those that may arise during your trip, including medical and dental emergencies, loss of luggage, trip delay, and so much more.
A Cancellation Waiver - allowing you to cancel your trip and receive a refund anytime - up until 24 hours prior to departure. The "Waiver" expires once you are within 24 hours of departure.
Itinerary
Day1
Sun, Oct 06: Depart for Rome
Make your way to your local airport, where you will board your overnight flight(s). Your meals will be served on board.
Day2
Mon, Oct 07: Arrival in Rome
Welcome to Rome, also known as, "The Eternal City." Upon arrival at Rome airport, collect your luggage in the baggage claim area, and continue to the arrival's hall, where you will be greeted by a tour escort and/or driver. You will make your way to the bus and transfer to your hotel. Following check-in, you will have free time to unpack and relax, or explore Rome on your own. Your tour escort may suggest places to visit. Later in the afternoon, your group will meet in the hotel lobby for a "Meet and Greet" with your fellow pilgrims and depart for Mass. Following Mass, you will attend a welcome dinner. After dinner, you will have the opportunity to walk to St. Peter's Square as a group, for the Rosary (optional).
Day3
Tue, Oct 08: Rome: St. Peter's Basilica - Vatican Museum - Trevi Fountain - Appian Way - Basilica of St. Paul Outside the Walls - Catacombs
This morning you will enjoy an early breakfast before making your way to the largest Christendom Church, St. Peter's Basilica. This Basilica was built on the site where St. Peter, the first Pope and Bishop of Rome, was martyred. Also, it was Our Holy Father, Pope Francis who was the first Pontiff to visit the necropolis since extensive archaeological excavations were conducted at the ancient site decades ago. It is here that you will view Michelangelo's Pieta. This stunning marble sculpture depicts the Virgin Mary holding Christ after His crucifixion, death, and removal off the cross before being placed in the tomb. Continue to proceed to the Vatican Museums. At the world-renowned museum, you will see the most impressive of edifices, galleries, and awe-inspiring relics. Additionally, you will observe the Tapestry Gallery, Raphael Rooms, Sistine Chapel, and Michelangelo's Masterpiece, the restored mural of the Last Judgment. The final stop on your Vatican tour is at the tomb of Saint John Paul II. Afterward, you will be transferred to the Fontana di Trevi (Trevi Fountain), where you may enjoy some free time on your own for lunch. Continue on your short journey down the Appian Way, the earliest road of Ancient Rome. This road leads to the Domino Quo Vadis Chapel, the Baths of Caracalla, the Arch of Drusus, the Tomb of Cecilia Metella, and the catacombs of St. Callixtus. The day concludes with a visit to the Basilica of St. Paul Outside the Walls. Originally founded by Emperor Constantine in the 4th Century, this Basilica is the burial places of Saint Paul the Apostle. We will make our way to a local restaurant for dinner. Following dinner, feel free to explore the streets of Rome, or return to the hotel for overnight.
Day4
Wed, Oct 09: Rome: Papal Audience - Basilica of St. John the Lateran - Holy Steps - Basilica of St. Mary Major
After a nice breakfast at your hotel, your first sightseeing day in Rome starts! The tour begins with the Papal Audience in St. Peter's Square! The Audience is celebrated each Wednesday by His Holiness, Pope Francis (pending the papal schedule). Following the Audience, there will be free time for lunch, or shop, or mail a postcard from the Vatican Post Office. This afternoon you will visit the oldest of the four major basilicas in Rome, and the home to the relics of Peter and Paul, the Basilica of St. John the Lateran. This Basilica is where Pope Francis was installed as Bishop of Rome, and where he officiates as the Bishop of Rome. Next, we will cross the street to visit the Holy Staircase. Tradition states that this staircase is from Pontius Pilate's palace of Jerusalem during the time of Jesus. It is also said that this Staircase was brought to Rome by St. Helen in the 4th century. If time permits, you may climb the steps on your knees, in memory of Christ's agonizing Passion. To conclude your day, we will proceed to the Basilica of St. Mary Major. This Basilica contains a relic from the Manger of the Infant Jesus. Return to the hotel for dinner and overnight.
*The Scala Santa is currently under restoration. Thus, the Vatican has displayed an image replicating the stairs in front of the entrance where you will walk in. There are several staircases just to the side of the Scala Santa that you may ascend on your knees. You will still be able to receive the same graces and indulgences by going up any of the alternative stairs.
Day5
Thu, Oct 10: Rome to Assisi
Following breakfast we will head north through the Roman countryside of vineyards and villas (approximately two and a half hours). Throughout this bus ride, your tour escort will share very interesting information regarding the spiritual, historical, and cultural aspects of Italy. You will arrive in Assisi, the hometown of St. Francis. You will check-in to your hotel and enjoy the reminder of that day exploring this little charming town. Dinner and overnight In Assisi.
Day6
Fri, Oct 11: Assisi (St. Francis)
As we visit the birthplace of St. Francis, you will become captivated as the atmosphere has not changed since St. Francis began his ministry, in the early 13th century. We will start our tour at the St. Francis Basilica, visit his tomb of St. Francis, and have the opportunity to view a series of frescoes depicting his life, along with a few of the saint's possessions. From there, we will continue on a walking tour through this picturesque town, including the birthplace of St. Francis, and ending with a tour of the Church that honors St. Clare, the foundress of the Poor Clare Sisters. This Saint followed the teachings of St. Francis very closely by also living a life of poverty and humility. Enjoy some free time on your own - you may take this time for additional prayer, shop in the many gift shops or enjoy a nice lunch. After lunch, we will board the bus, which will take us outside of the walls of Assisi, to the Basilica of St. Mary of the Angels. This is where St. Francis spent most of life. This Basilica is made up of two structures, both of which you will visit. The first structure, is the "Porziuncola", which is where St. Francis founded his order of the Friar Minor (Franciscans). The second, is the "Capella del Transito", which is the place of St. Francis' death. During your time here, you will have the opportunity to visit the beautiful Rose Garden where St. Francis and other friars lived, as well as the cave where the Saint retired to pray. Return to the hotel for dinner and overnight.
Day7
Sat, Oct 12: Assisi - Florence
Breakfast, followed by a scenic 2.5 hours' drive to the Tuscan area and city of Florence. Upon arrival in Florence, you will notice immediately that it is the land for art lovers. Some of the most world renowned artists are from Florence such as, Dante, Leonardo da Vinci, Michelangelo, Raphael, Botticelli, Donatello, and many others. You will celebrate the Mass and enjoy some free time for lunch. There are a number of restaurants, as well as shops for gifts and souvenirs. Followed by a lunch is half day tour of Florence with local guide to include Santa Croce Basilica, La Accademia, Cathedral and walking tour. In the evening group will enjoy delicious Tuscan dinner and restful overnight.
Day8
Sun, Oct 13: Florence - Pisa - Lucca - Florence
After breakfast, your group will transfer to the city of Pisa (approximately 1.5hour). Upon arrival in Pisa, you will visit the famous Leaning Tower. The Leaning Tower of Pisa was designed to stand upright however; it began to tilt during construction. Currently, it leans about 3.9 degrees. Following lunch on own, your group will drive to Lucca. We will visit The Passionist Monastery in honor of St Gemma, for which Jesus had asked Gemma over and over again, gives hospitality to a community of cloistered Passionist nuns. Gemma's venerated remains are kept in a statue urn and within the main altar, and are visible for devotion of the faithful. The remains of Gemma's spiritual director, Venerable Padre Germanus Ruoppolo and Gemma's Confessor, Monsignor Giovanni Volpi are also devotedly kept within the monastery Church. Also within the monastery Church are the remains of its first Mother, Mother Giuseppa (Palmira Armellini), the first Mother Superior of the Monastery at Lucca. Also we will visit with Mother Catherine Marie Schumann, CP, long time Superior of the Passionist Monastery in Whitesville, KY. Later this afternoon we'll return to Florence for dinner followed by an overnight.
Day9
Mon, Oct 14: Florence - Brescia - Padua
After breakfast we depart Florence to Bresicia (approximately 4 hours). Upon arrival in Brescia you will celebrate Mass followed by the sightseeing tour of Brescia. The town of Brescia is the second largest city in Lombardy after Milan and in an attractive setting. St. Angela Merici founded the Ursuline Sisters Religious Community. The Motherhouse of the Ursuline Sisters of Mt. St. Joseph is located just outside of Owensboro, KY at Maple Mount, KY. You will visit Church of the Santi Nazario and Celso with paintings of Moretto (Coronation of Mary) and Titian. Next continue via Fratelli Bronzetti to see the Church of Santa Maria dei Miracoli, rebuilt more than once between 1488 and 1569. It has a very nice facade, with some Lombard and Venetian decoration. The main site of historical interest on Burano is the Church of San Martino, with its tower (campanile) visible from many parts of this small island. From the Vicolo Saint Nicholas you can reach the Church of Saint Francis, of romantic style and built between 1255 and 1265. This church is interesting because it contains a considerable number of important paintings and antiquities: in addi-tion to a "Deposition of Christ" by a pupil of the great master Giotto, the others include works by the 16th century Masters of Brescia, from the "Marriage of the Virgin" by Romanino to many paintings by pupils of Titian. Continue to visit the Church of the Madonna del Carmine and numerous paintings by Guido Mazzoni and Vincenzo Foppa. In the early evening (approximately 6pm) departure towards Padua (1.5 hrs) for dinner and overnight.
Day10
Tue, Oct 15: Padua - Venice - Padua (Full Day Excursion)
Today, you will have early breakfast and then board your bus to depart to the magical city of Venice. After Mass, enjoy a tour of the "city paved with water!" Your walking tour includes a visit to St. Mark's Square, the largest square in the city and the site of many government buildings; the Golden Basilica of San Marco, known for the great mosaics that depict the Old and New Testament of the Bible; the Bridge of Sigh, a bridge that will bring eternal love to those who drift below it. You will also have the chance to view the Doges' Palace (Duke's Palace), which served as the seat of the Government for the Republic of Venice for centuries. Return to Padua for dinner and an overnight.
Day11
Wed, Oct 16: Venice Airport - US
Following breakfast transfer to Venice Airport for your return flights home and memories of the lifetime.
Book your trip now
$400 Deposit is due at the time of Registration
$400 Deposit is due at the time of Registration
Options & Upgrades
*All pricing is per person
Single Supplement / Private Room Upon Request
Business Class Trans-Atlantic (One-Way) Upon Request
Business Class Trans-Atlantic (Round-Trip) Upon Request
Would like to stop over in Europe?
Let us know at time of registration, we will reschedule your airline reservations pending availability at no additional fee (these options will be available to you when you register online). Let us know if you need assistance with pre or post stay at hotel. Simply Contact 206 Tours: 800-206-TOUR (8687) or sales@206tours.com
Options and upgrades
Options & Upgrades
*All pricing is per person
Single Supplement / Private Room Upon Request
Business Class Trans-Atlantic (One-Way) Upon Request
Business Class Trans-Atlantic (Round-Trip) Upon Request
Would you like to arrive
earlier or stay later?
Let us know at the time of registration if you would like to arrive earlier, or stay later, than the scheduled tour dates, and pending availability, we will book your airline reservations accordingly, at no additional cost. Pre- and/or post-stays at the hotel will cost an additional fee. These options should be available to you when registering online, or simply contact us at: 800-206-TOUR (8687) or sales@206tours.com
Contact Us
Any questions? Contact Us: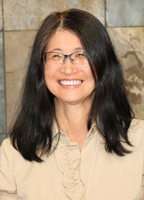 Liz

Account Manager

1-800-206-Tour (8687)
Natasha

Sales Manager

1-800-206-Tour (8687)