Wayne Weible - Piligrimages
Wayne Weible has been traveling to Medjugorje for over 26 years. He has been providing Medjugorje Pilgrimages for over 20 years. He has organized and led hundreds of groups. With all this knowledge and experience, we can provide you with a beautiful and spiritual experience. We have teamed up with 206 Tours who have been taking pilgrims to Medjugorje and all over the world since 1985.
Why travel with Wayne and Medjugorje Weible? Wayne travels with all his groups. During your pilgrimage, Wayne will be sharing and talking with each and everyone of you. We have in our opinion one of the best tour guides, Slavenka. Slavenka joins us in Medjugorje and plans our days for us. She grew up with the Visionaries and knows all the history of Medjugorje. She informs us and helps guide us along our spiritual pilgrimage. We will take the worry out of traveling and allow you to relax and focus on what Our Lady has planned for you.
To learn more about the author visit: medjugorjeweible.com, read the Waynes letter to his pilgrims or check Wayne Weible books
206 Tours is proud to present Wayne Weible's new book
Medjugorje: THE LAST APPARITION - How It Will Change the World
THE LAST APPARITION goes well beyond the basics of what author Wayne Weible calls the most important event happening in the world today the ongoing daily apparitions of the Blessed Virgin Mary to six chosen visionaries in the little village of Medjugorje in Bosnia-Herzegovina. It is packed with vital new information in addition to the basic story of its beginnings and where it is today. Included is startling commentary on the alleged secrets and how they will change the world forever. Underlying the story is the disclosure by the Mother of Jesus that she will never come to earth again in apparition. THE LAST APPARITION is a must read!
Contact Us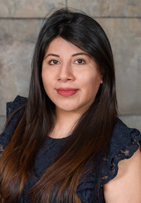 Katherine
Account Manager
6800-206-TOUR (8687)
Elise
Account Manager
800-206-TOUR (8687)