Fr. Donald Calloway Pilgrimages
Fr. Donald Calloway, MIC, a convert to Catholicism, is a member of the Congregation of Marian Fathers of the Immaculate Conception. Before his conversion to Catholicism, he was a high school dropout who had been kicked out of a foreign country, institutionalized twice, and thrown in jail multiple times. After his radical conversion he earned a B.A. from the Franciscan University of Steubenville, M.Div. and S.T.B. degrees from the Dominican House of Studies in Washington, DC, and an S.T.L. in Mariology from the International Marian Research Institute in Dayton, Ohio. He is an Emmy award winner and the author of 11 books, including the best-sellers "No Turning Back: A Witness to Mercy," Under the Mantle: Marian Thoughts from a 21st Century Priest," and "Champions of the Rosary: The History and Heroes of a Spiritual Weapon." His new book "10 Wonders of the Rosary" will be released in January 2019. Fr. Calloway currently serves as the Vicar Provincial and Vocation Director for the Marian Fathers. He lives in Steubenville, Ohio.
Pilgrimage Photos
Learn more about Father Donald Calloway and his journey
Fr. Donald Calloway`s Books
New Book for 2018!
Contact Us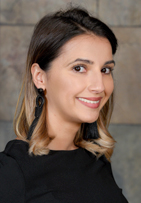 Bika
Account Manager
1(800)-206-8687