Fr. Donald Calloway Pilgrimages
Fr. Donald Calloway, MIC, a convert to Catholicism, is a member of the Congregation of Marians of the Immaculate Conception. Before his conversion to Catholicism, he was a high school dropout who had been kicked out of a foreign country, institutionalized twice, and thrown into jail multiple times. After his radical conversion, he earned a B.A. in Philosophy and Theology, from the Franciscan University of Steubenville, Ohio, M.Div and S.T.B. degrees from the Dominican House of Studies in Washington D.C., and a S.T.L. in Mariology from the International Marian Research Institute in Dayton, OH. In addition to Under the Mantle: Marian Thoughts from a 21st Century Priest, he has written No Turning Back: A Witness to Mercy, a bestseller that recounts his dramatic conversion story (Marian Press - 2010). He is also the author of the book Purest of All Lilies: The Virgin Mary in the Spirituality of Saint Faustina (Marian Press - 2008). Further, he has written many academic articles and is the editor of two books: The Immaculate Conception in the Life of the Church (Marian Press - 2004) and The Virgin Mary and Theology of the Body (Marian Press - 2005) Father Calloway is a Vicar Provincial for the Mother Mercy Province and the Vocation Director for the Marians.
Fr. Donald Calloway's first prayer to Mary: "Mary, I love you so much and I am so in love with Jesus. I am so grateful for what you have given me. You are the Mother of God. You know Jesus. He is God, and you are His mother. And I believe that of all people you know Him best. Please cover me with your maternal mantle, for I am not the most brilliant man and could be easily deceived into believing or even making up my own Jesus. I want to know the real Jesus, the one whom so many people have turned away from."
Pilgrimage Photos
Learn more about Father Donald Calloway and his journey
Fr. Donald Calloway`s Books
New Book for 2018!
Contact Us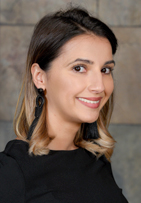 Bika
Account Manager
1(800)-206-8687